Looking for an Alooma Alternative? 6 Factors to Consider Before you Migrate
Alooma is a cloud-based ETL solution that helps you integrate with Cloud Data Warehouses, Databases, SaaS tools & APIs. Alooma is easy to set up and has enabled businesses to create data pipelines, and seamlessly flow data from different sources to Google BigQuery, Amazon Redshift, Snowflake, etc. In early 2019, Alooma became a part of Google, and recently announced it will be removing support for non-Google Data Warehouses like Amazon Redshift, Snowflake, etc., which has forced non-Google Alooma customers to search for Alooma alternatives.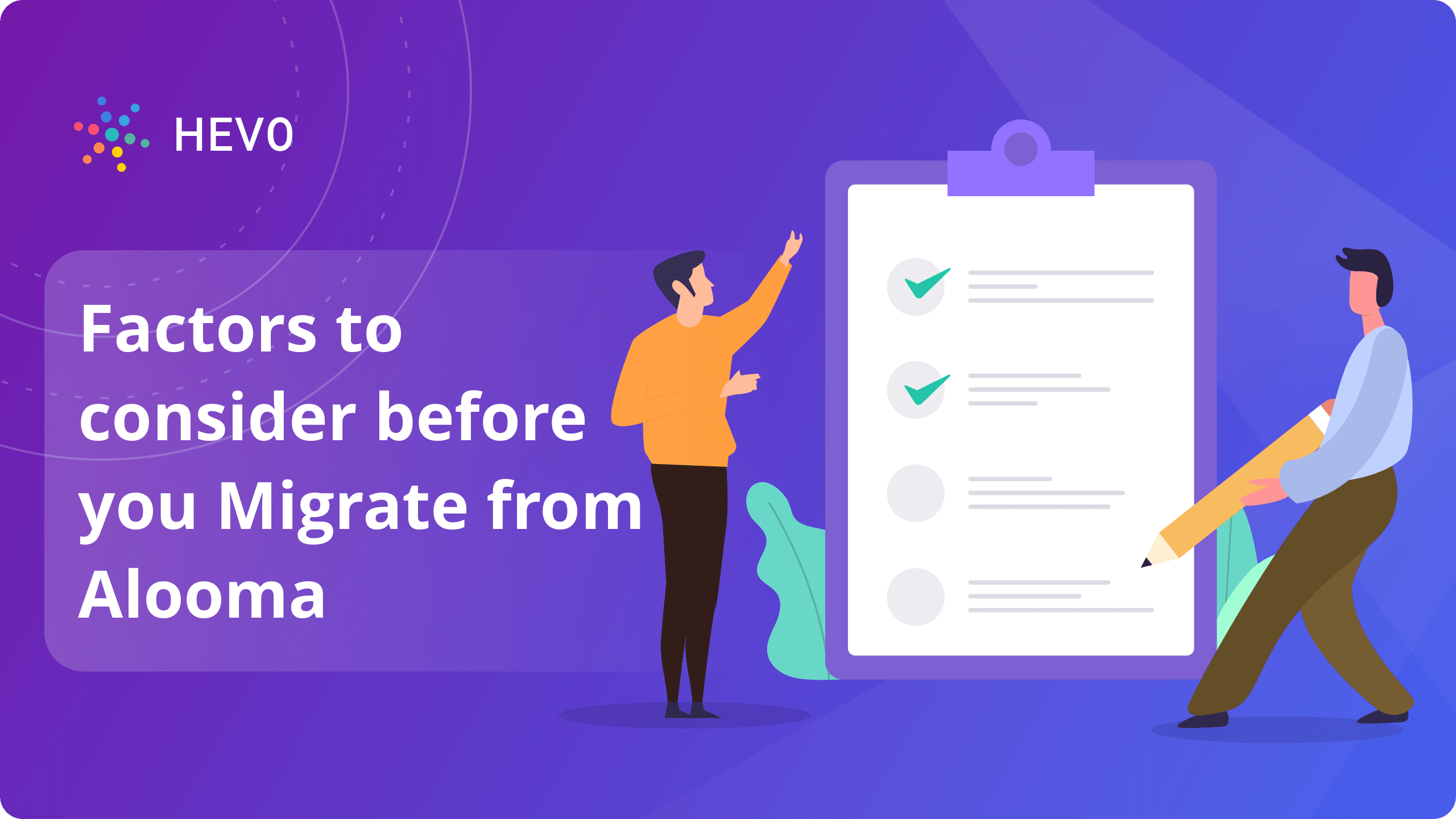 Our learnings from successful Alooma Migrations
If you're in a similar situation looking for the best alternative to Alooma, you must already be evaluating a long list. We feel you'll probably be the best judge to evaluate alternatives basis your specific business scenarios.
On the other hand, we at Hevo have successfully migrated Alooma customers to our ETL solution. While these migrations were fairly simple, some of our Alooma migrators had certain common challenges and fears. 
Get Started with Hevo for Free
In this quick guide, we've essentially encapsulated these common factors of consideration, which may resonate with you. For each of these factors, we've also detailed out how Hevo has helped onboard and solved these challenges.
We hope this quick read can help you evaluate the best Alooma Alternative for you, don't settle for less!

1) Custom Schema Mapping – Why it's important & how can it be solved?
When we spoke to our recent migrators from Alooma one of their major concerns was around schema mapping.
"Currently, we have around 100+ schemas defined for our tables, where data is flowing in from SalesForce on one side, Marketo on the other, and data from our Ad channels like Google & Facebook. On top, we also have event-level streaming data coming in from our App. All this is coming to Amazon Redshift via Alooma. We want an alternative to Alooma that enables us to retain our existing schema structure since our team has put in the time & effort to build this on Alooma."
With Hevo's Schema Mapping tool, we were not only able to migrate all the 100+ schemas, while retaining the original table structure. This meant data could now be stored in the data warehouse, in the same form that it was earlier in using Alooma.
Sign up here for a 14-Day Free Trial!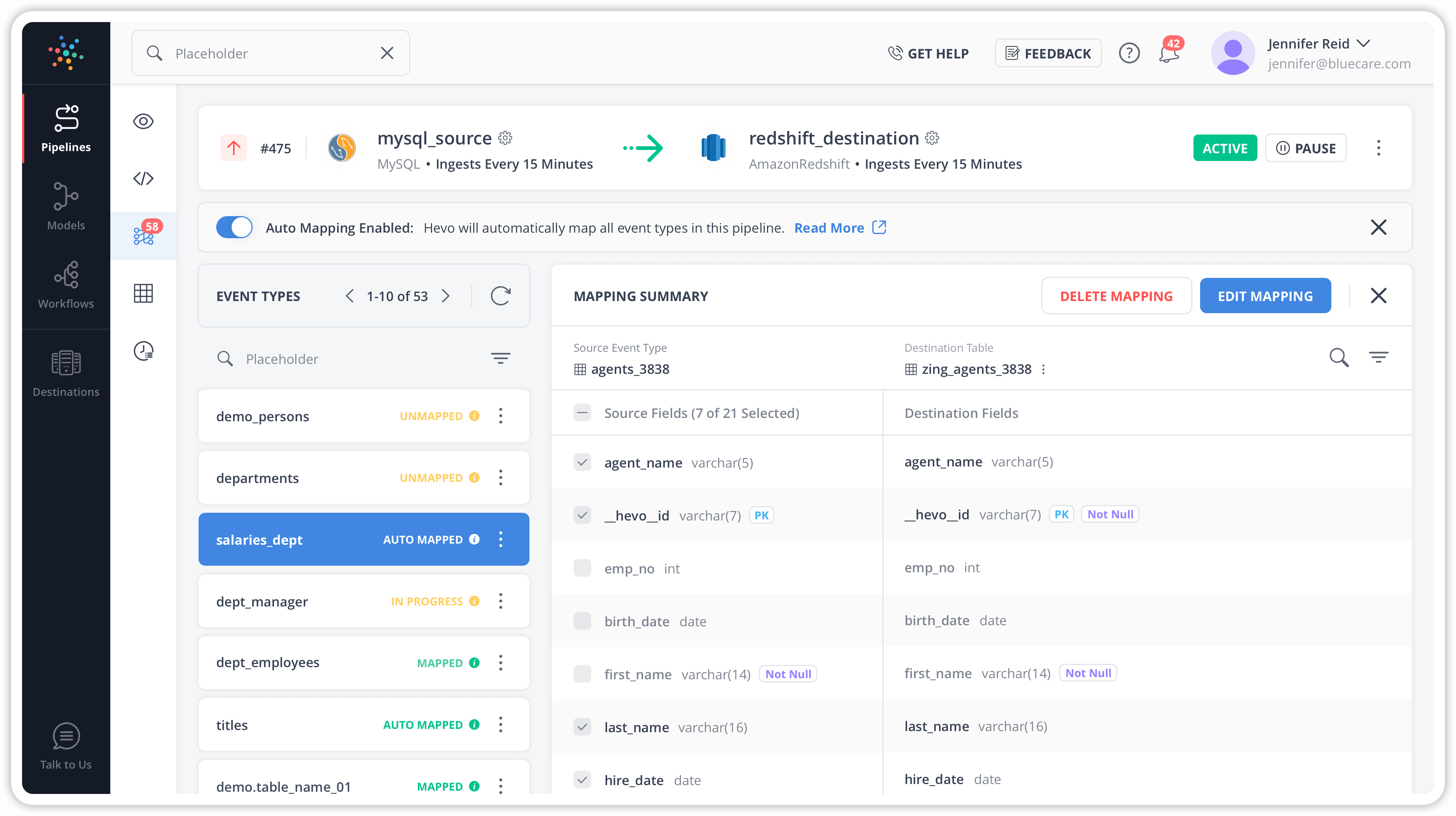 With access to Hevo's schema mapper directly within the interface, it makes it simple to make updates in schema structures and see the results in real-time.
2) Having a Python Interface is not enough – You need a successful code migration.
When we were discussing challenges for Alooma's migration with a recent customer, he mentioned how they were used to code transformations in Python directly within Alooma.
"Our major focus is on product analytics and our team of 12 data analysts has been used to writing transformation scripts on Python inside Alooma's code engine. Over the last year, we have dozens of transformations – some of which also involve core business logic. Now that we're looking to move away from Alooma, we fear all the earlier transformations would have to be rewritten."
Luckily none of this was required. Once we studied the current Python transformations of this customer, we could directly migrate all of their existing Python scripts on Hevo's Transformation tool, without having to make any changes on these Python scripts!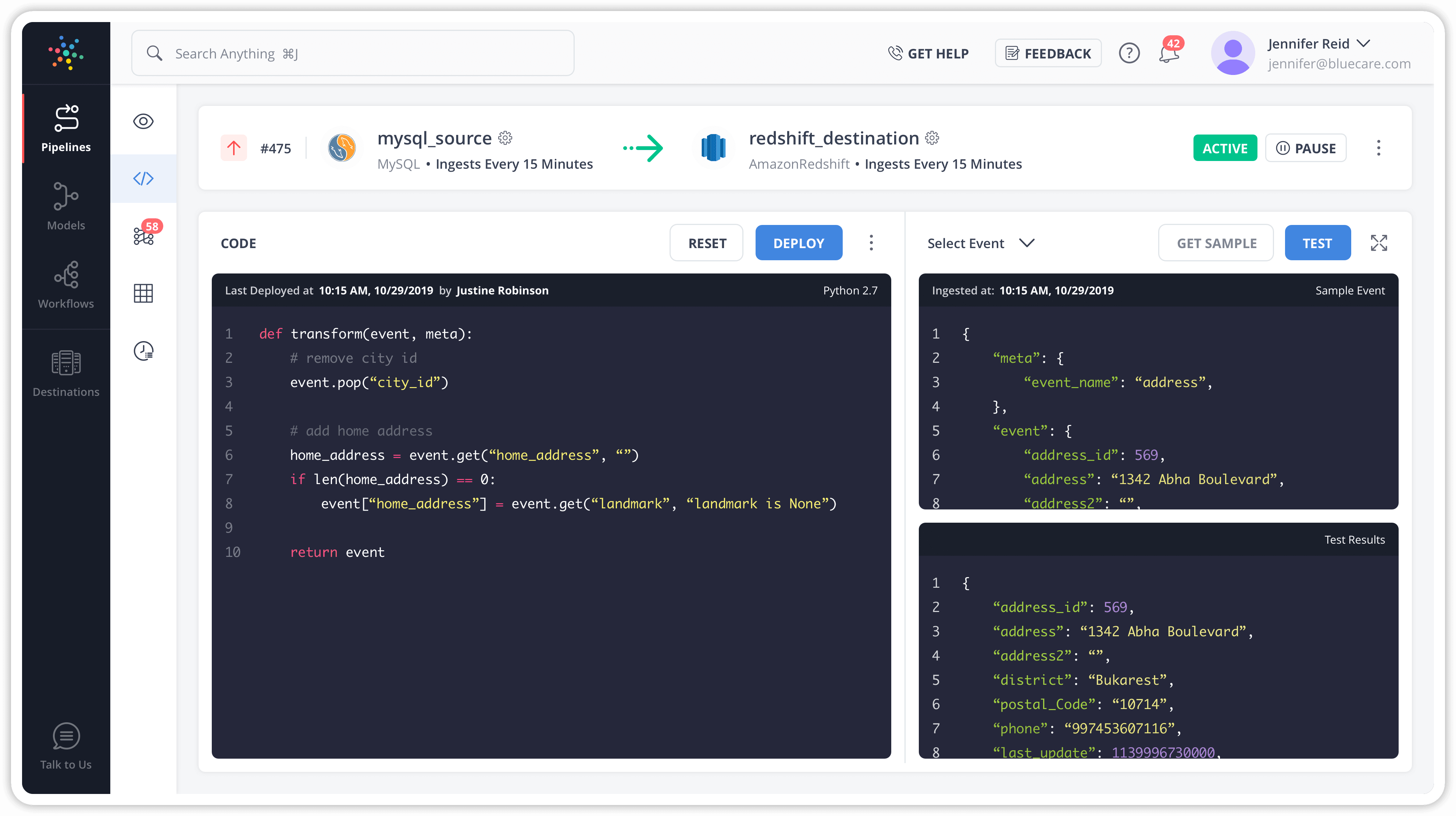 In the screen above, you can see Hevo's Transformation tool that enables analysts to write and store transformations in Python – in a similar manner as Alooma.
3) Real-time replication – You can't compromise with stale data in dashboards.
As we gathered from Alooma's migrators – Alooma's replication engine would enable them to extract, transform and load data into their Data Warehouse in real-time, so that their Looker or PowerBI dashboards would always have fresh data for decision-makers. This was particularly important for our customers in the financial domain or for teams generating event-level streaming data.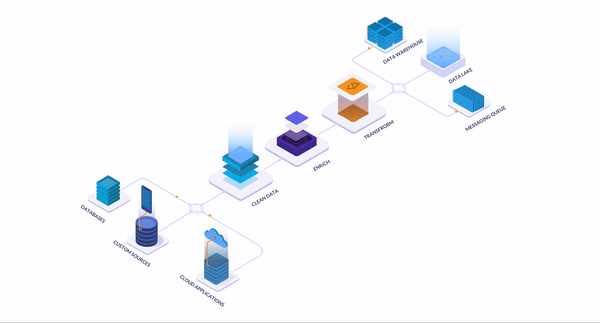 Hevo's real-time streaming architecture is built exactly for such cases, where batch-processed data replication would not suffice.

4) Control & Visibility of your Data Flow – will keep your team at peace.
Alooma's restream queue is something that all of our recent Alooma migrators spoke highly of. In cases where there would be issues in any Data pipeline, Alooma would automatically create a restream queue to store the data that's not flowing, making sure that overall pipeline flows are not hampered. Users could access the restream queue, fix the issues, and ensure reliable data flow.
Visit our Website to Explore Hevo
The good news is, Hevo provides all the functionality of Alooma's restream queue and more. You will be able to see all the failed events in one place along with sample events that failed. Moreover, a lot of those failed events will be replayed into the Hevo pipelines automatically as you fix the underlying issues.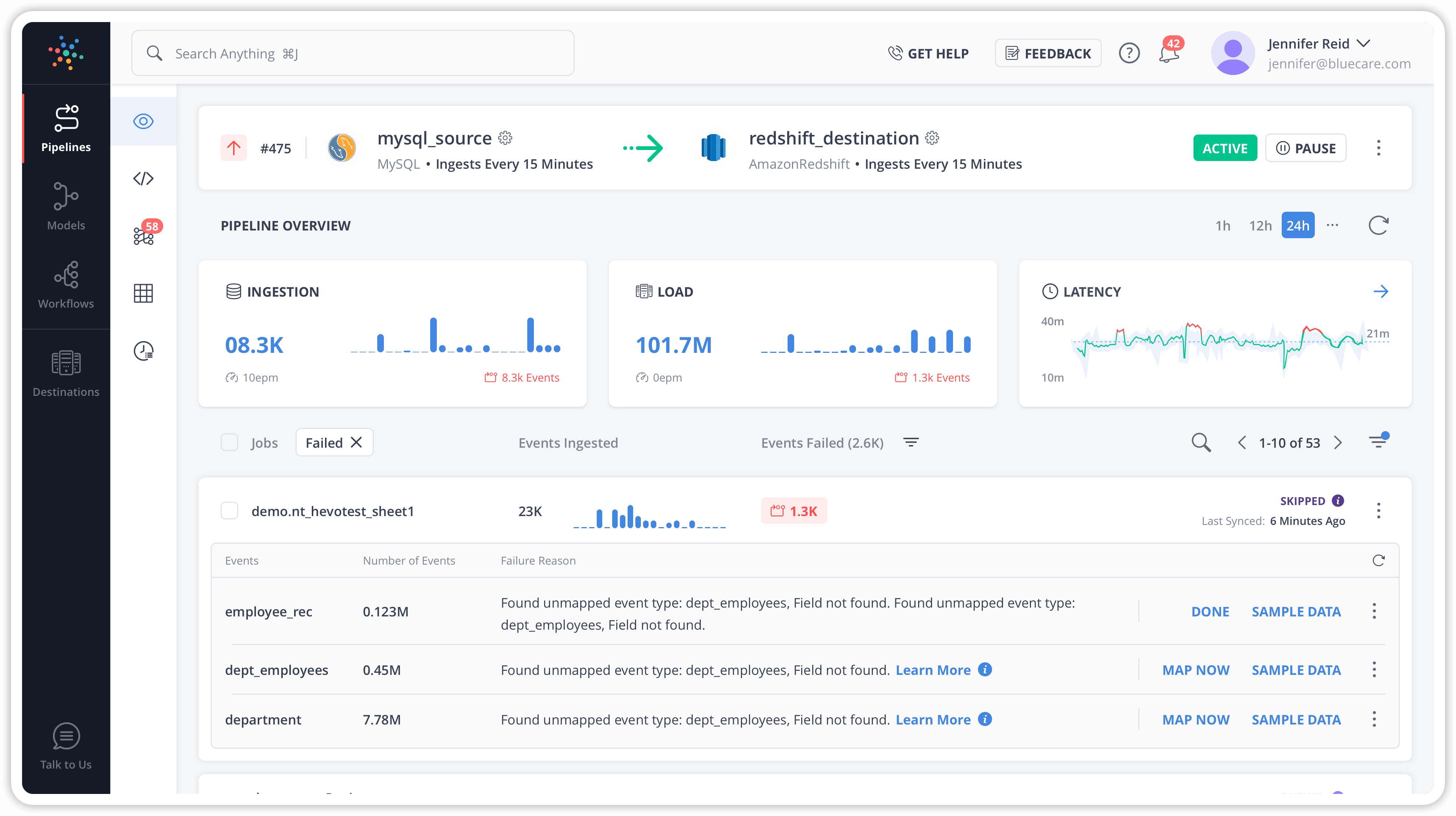 We even provide a complete activity log report,  where your data team can keep a track of all replication activities at a granular level.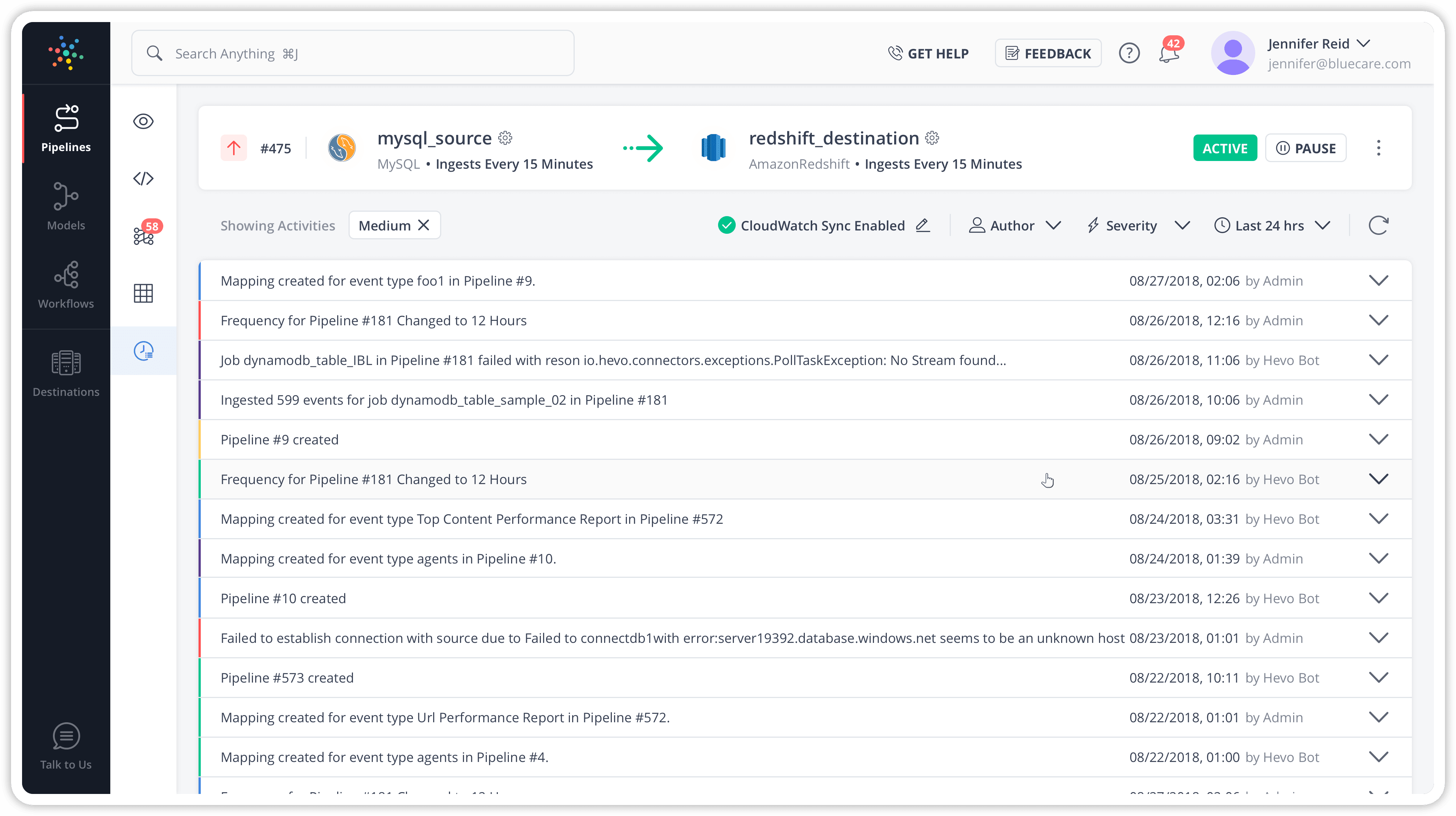 We found that for some of our enterprise customers, the activity log report was really useful – where Hevo's activity logs report could be connected with an AWS CloudWatch, making sure the system admin could keep an eye on all events from a single interface.
5) Pricing that is suited for the scale of your business.
Basis all the discussions we've had with Alooma migrators – we understood that Alooma's annual contracts were a tad bit expensive, but it was worth it. Normally, you'd have to pay for the number of integrations you'll use, plus platform & support charges annually.
We understand that for a lot of you, upfront annual payments have been made till March 2020, and migrating at this time, however critical, would add to your business overheads.
Hevo's pricing model is simple and transparent, we only charge you for the number of sources and there is no upfront lock-ins or forced commitments. You can start as low as $500/mo.
To make the transition easier for Alooma customers, we've introduced a new migration offer, where your first 3 months of your annual subscriptions are free.
You can Sign Up for a 14-day free trial by just a few clicks, start creating data pipelines & see your data flowing within minutes.
6) Good to have a list – 100+ handcrafted sources, data modeling capabilities, user management, 24/7 dedicated support & Enterprise-grade security.
On top of the 5 factors above, we've listed some more good to have, which delighted some of our recent Alooma migrators in the table below: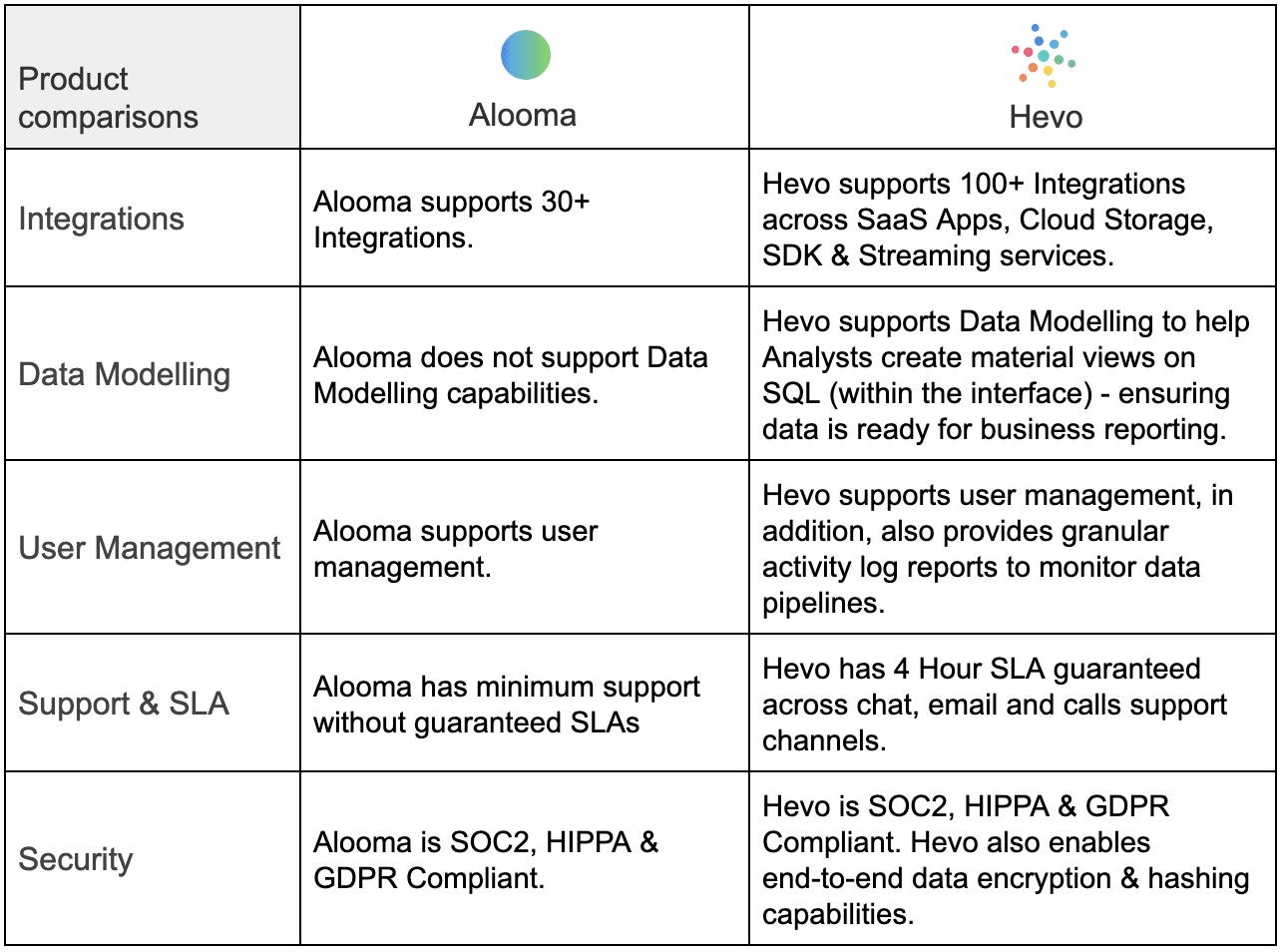 In conclusion, we at Hevo understand the detailed nuances of migrating from Alooma. Our experiences with the latest customers who have migrated from Alooma have shown us how Hevo is a great Alooma Alternative.

All your customer data in one place.