Mailchimp Salesforce Integration: 2 Easy Methods
Do you use Mailchimp for your email marketing? Do you want to connect your Salesforce leads and contacts to Mailchimp? If yes, then this blog will answer all your queries. Mailchimp is one of the most popular marketing platforms. It is known for its customized email marketing content using multiple tools in one place. Salesforce is a Saas CRM (Customer Relationship Management). It provides various services such as Health, Sales, Marketing, etc.
In this blog, you will learn about Mailchimp, Salesforce, and how to achieve Mailchimp Salesforce Integration in detail. Let's get started!
Table of Contents
Prerequisites
You will have a much easier time understanding the ways for setting up the Mailchimp Salesforce Integration if you have gone through the following aspects:
Make sure that your Mailchimp account has Manager access or any higher access.
A Salesforce account with Enterprise, Unlimited, Force.com, Developer, Performance, or Professional edition.
What is Mailchimp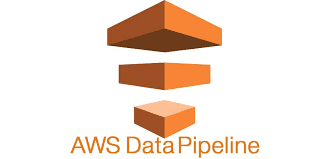 Mailchimp claims that it is an All-in-one marketing platform. It helps you to manage and communicate with your clients and customers. It's a marketing and email automation platform. It offers an easy and simple user interface that allows you to use countless email marketing tools. Even though there are numerous marketing tools, Mailchimp offers several benefits. It allows businesses to connect to the right customer at the right time without any re-do work. Some of the known features of Mailchimp are welcome automation, birthday messages, and order notification. Multi-channel campaigns help you to reach the audience.
Mailchimp offers a flexible pricing plan. If you are starting with your campaigns and have less than 7 channels, then you can use the free version. They also offer Essential, Standard, and Premium plans. You can know more about Mailchimp pricing here.
What is Salesforce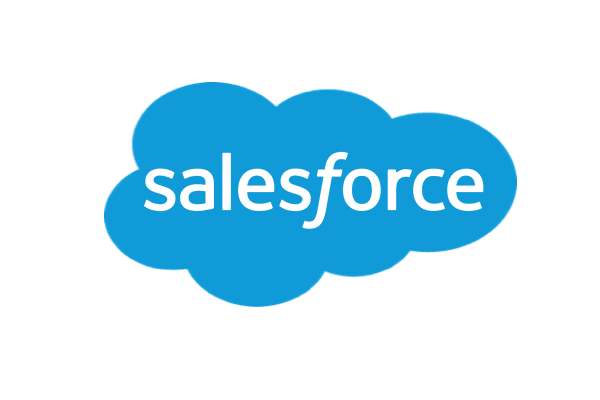 Salesforce is a cloud-based software company. It offers SaaS CRM and a complementary suite of enterprise application services. It can help you with IT, Marketing, Commerce, etc. It is faster than your traditional CRM, and it can also be customized. As it is on the cloud, your team members can access it from anywhere. Some of the services offered by Salesforce are Sales, Marketing, Health, Analytics, etc. Companies like American Express, Health Leads, Sony use Salesforce for their services. Salesforce pricing depends on the service that you are using. Know more about their pricing here.
Mailchimp Salesforce Integration Benefits
You can use the Mailchimp Salesforce Integration to:
Connect all of your Mailchimp data, such as subscribers, to your Salesforce CRM account and link them to existing contacts and leads.
Create new Salesforce leads for email addresses that do not match existing leads, offering your sales team more individuals to contact.
Update Salesforce contacts and leads with Mailchimp campaign activities on a regular basis.
Get a clearer picture of your marketing engagement operations.
Use more targeted content, such as specific digital adverts, to reach out to your audience.
To better understand your clients, view all subscriber activity and campaign success information.
What You Should Know Before You Start MailChimp Salesforce Integration Project
Before carrying out Mailchimp Salesforce Integration there are few points to keep in mind:
Salesforce Editions: Professional, Enterprise, Unlimited, Developer, or Performance platform editions are required for MailChimp for Salesforce. If you have a Professional edition of Salesforce, you will need to ask your Salesforce Account Executive to enable API access before installing the Salesforce integration.
Integration Approach: In general, there are three ways to connect your CRM to Mailchimp:

Through AppExchange's MailChimp for Salesforce app (also known as MC2SF/MC4SF app),
via native APIs and integrations,
via Third-Party tools like Hevo.

Account Access and Permissions: Also worth noting is that in order to use the Mailchimp Salesforce Integration, you must have a Trailblazer account and your Mailchimp account must have Manager access or higher. You can only connect a single Mailchimp account to a Salesforce account, and you'll only be able to see Regular Email and RSS campaigns in your Mailchimp Salesforce integration.
Testing Options: It's a good idea to check how successfully you've integrated MailChimp with Salesforce before jumping right into using it. Consider which aspects you'll need to test the most to assure success, such as a test List View, Audience, Campaign, or records. Aside from the aforementioned considerations, keep in mind that the Mailchimp Salesforce Integration entails more than merely installing the app. It's a complicated procedure that may require customization and setups in Salesforce's Process Builder or Flow Builder.
Mailchimp vs Salesforce Marketing Cloud
Salesforce Marketing Cloud is a Mailchimp alternative that is built with marketers in mind. Unlike Mailchimp, which is well-suited to startups and small enterprises, Salesforce Marketing Cloud is better suited to larger field sales groups with more complex sales and marketing plans.
If you need a custom-branded email template or custom email automation/segmentation logic for a large number of contacts, Salesforce Marketing will be more capable than Mailchimp. Mailchimp, on the other hand, is a lot easier to use and administer if it's well integrated.
Mailchimp Pros
A large number of ready-to-use templates for usage in each marketing campaign.
A real-time capacity to monitor and track the progress of these campaigns.
The high level of integration with Facebook, Twitter, and LinkedIn accounts.
Affordability and the availability of a free plan.
To launch and operate, you don't need a lot of technical knowledge.
Mailchimp Cons
It's possible that the user interface isn't always obvious.
Customization is difficult.
Marketing functionality is limited due to a lack of sufficient documentation.
Salesforce Marketing Cloud Pros
The ability to manage newsletter subscriptions and send them out at certain times and dates.
Automating the dissemination of newsletters
Data sharing and storage in a secure manner
The ability to identify and manage the appropriate audience
Within a single Salesforce account, all contacts, address information, opportunities, and notes are centralised.
Customizability is good
It has the ability to sync with other Salesforce Clouds in a seamless manner.
Salesforce Marketing Cloud Cons
There is no free plan available.
For small firms, there are too many default features that can be confusing.
Implementation can take significantly longer than with MailChimp, as it necessitates additional training and optimization work.
Ways to Set up Mailchimp Salesforce Integration
Method 1: Mailchimp Salesforce Integration Using AppExchange
This method involves setting up Mailchimp Salesforce Integration manually by using AppExchange. It is a tedious task and often requires troubleshooting.
Method 2: Mailchimp Salesforce Integration Using Hevo Activate
Hevo Activate provides a hassle-free solution and helps you directly set up Mailchimp Salesforce Integration without any intervention in an effortless manner. Hevo Activate is fully managed and completely automates the process of not only loading data from your desired source but also enriching the data and transforming it into an analysis-ready form without having to write a single line of code. Hevo's pre-built integration with 100+ data sources (Including 30+ Free Sources like Mailchimp, Salesforce) such as Google BigQuery, Amazon Redshift, Snowflake, HubSpot, etc., will take full charge of the data transfer process, allowing you to focus on key business activities.
Get Started with Hevo for Free
How to do Mailchimp Salesforce Integration
Users can set up Mailchimp Salesforce Integration by implementing one of the following methods:
Method 1: Mailchimp Salesforce Integration Using AppExchange
To set up Mailchimp Salesforce Integration, you need to install Salesforce Integration on your account. Once the Integration completes, you will be able to sync your leads and contacts to Mailchimp and target them with your email content.
Step 1: Install Salesforce Integration
Follow these steps to install Salesforce Integration:
Go to Salesforce's AppExchange listing.
Click Get it Now and then click Login to the AppExchange.
Click Install in Production.
Select the checkbox and click Confirm and Install.

Choose the Install for All Users option and click Install.

Click Yes, grant access to these third-party websites in the third-party pop-up access and click Continue.
You will get a notification when the installation completes.
This is the bow you can install AppExchange to start the Mailchimp Salesforce Integration setup process.
Step 2: Authentication
To authenticate your Mailchimp account, follow these steps:
Log in to your Salesforce account.
In the App Launcher dropdown, click Mailchimp for Salesforce.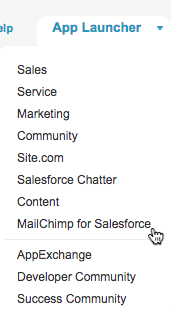 Click on the MC Setup tab and click Login.
In the popup window, click OK.
Give your Mailchimp credentials and log in.
This is how you authenticate your Mailchimp account to start setting up Mailchimp Salesforce Integration.
Step 3: Create Leads
This step allows you to create Salesforce leads from your Mailchimp subscribers, who are not in your Salesforce leads.
Click the checkbox Allow Mailchimp to create Leads in Salesforce? and select I am Ready to Map Fields.

This is how you can leverage the Mailchimp and Salesforce Integration to start creating leads in Salesforce directly.
Step 4: Map Fields
It is important to tell which Salesforce data fields need to be mapped to your Mailchimp audience fields. Follow these steps for mapping:
Click the drop-down under Salesforce Lead Fields and Salesforce Account Field to match it with Mailchimp's existing fields.

Click Save.
If you have a field that doesn't match your existing Mailchimp audience field, you can add new Mailchimp audience fields. Follow these steps:
Click the drop-down arrow of Field Type and input the field name.
Click the checkbox next to Field required if needed.
Click Add Field and Save.
Repeat these steps for all new fields.
To have Mailchimp Salesforce Integration; your Salesforce account needs to have the right permissions set assignments. The two types of permissions available are listed below:
Mailchimp Users: They can only view Mailchimp data in their Salesforce account.
Mailchimp Admins: They can view Mailchimp data in their Salesforce account and also use Query Builder.
It is always better to have both the permissions for the Mailchimp Salesforce Integrations. To edit your permissions set assignments, follow these steps:
In your Salesforce account, select Manage Users under Administer.
Click the users that you want to edit. Hover over Permission Set Assignment until the popup appears and click Edit Assignment.
Use the Add arrow button to add both Mailchimp User and Mailchimp Admin to Enabled Permission Sets and click Save.

Repeat this step for each user who needs access to this Integration.
You can choose your sync settings and limit your Mailchimp audience to create Salesforce leads. It is done so that you don't take a lot of space in your Salesforce account.
Follow these steps to choose your sync settings:
Navigate to the MC Setup page.
Click the Sync Setting dropdown on your Audience tab and choose an option for each audience.

Click Save.
This is how you can map fields to set up the Mailchimp Salesforce Integration.
Step 5: Turn on Data Sync
Now you need to turn on data sync to make sure that there is communication between Salesforce and Mailchimp. Follow these steps to turn on data sync:
Go to the Setting tab and toggle the Data Sync slider.
Toggle Allow Mailchimp to create Leads in Salesforce if you want to create new Salesforce leads.
Initial data sync takes up a few hours to complete if you have a large audience in Mailchimp.
This is how you can set up Mailchimp Salesforce Integration using AppExchange
Method 2: Mailchimp Salesforce Integration Using Hevo Activate
Hevo Activate supports pre-built data integration from Mailchimp, Salesforce, and other free data sources. It performs secure Mailchimp Salesforce Integration to accelerate your email campaigns for your Salesforce leads and contacts.
Let's see how you will send data from your Mailchimp account to Salesforce for free using the Salesforce Mailchimp Integration:
Step 1: Authenticate and connect Mailchimp as your data source.
Step 2: Connect the Salesforce as a destination to load your data.
This is how you can seamlessly set up Mailchimp Salesforce Integration using Hevo Activate.
Hevo Activate takes care of all your data preprocessing needs and lets you focus on key business activities, and draw a much powerful insight on how to generate more leads, retain customers, and take your business to new heights of profitability. It provides a consistent & reliable solution to manage data in real-time and always have analysis-ready data in your desired destination.
Check out what makes Hevo Activate Amazing:
Real-time Data Transfer: Hevo Activate, with its strong Integration with various sources, allows you to transfer data quickly & efficiently. This ensures efficient utilization of bandwidth on both ends.
Data Transformation: It provides a simple interface to perfect, modify, and enrich the data you want to transfer.
Secure: Hevo Activate has a fault-tolerant architecture that ensures that the data is handled in a secure, consistent manner with zero data loss.
Tremendous Connector Availability: Hevo Activate houses a large variety of connectors and lets you bring in data from numerous Data Warehouses and load it into Marketing & SaaS applications, such as Salesforce, HubSpot, Zendesk, Intercom, etc. in an Integrated and analysis-ready form.
Simplicity: Using Hevo Activate is easy and intuitive, ensuring that your data is exported in just a few clicks.
Completely Managed Platform: Hevo Activate is fully managed. You need not invest time and effort to maintain or monitor the infrastructure involved in executing codes.
Live Support: The Hevo Activate team is available round the clock to extend exceptional support to its customers through chat, email, and support calls.
Sign up here for a 14-Day Free Trial!
How to Add New Field Values
The values in your Relationship type field can be added or renamed. This could help you segment your mailing lists more effectively and improve the productivity of your email marketing. In comparison to non-segregated mailings, MailChimp found that when customers segmented email lists based on data like customer type, job title, and location, open rates improved by roughly 14 percent and click-through rates increased by almost 55 percent.
How to Update Field Mappings
Don't forget to update your Field Mappings, even if we used Member Queries to help us import contacts into MailChimp.
Select the Lists subtab under MC Setup and then Map Fields on the list of your choosing.
Now you must match your Salesforce Fields with the appropriate MailChimp Fields.
Use the Add a new list field section to add new Mailchimp fields.
Choose the Mailchimp field type and type it EXACTLY as it appears in Mailchimp.
Within Salesforce, you can now match it to a comparable field.
How to Update Mailchimp Data in Salesforce
On the Trailblazer Thread, Bob Leaper attempted to fix this problem in the following way:
Set up the Audience Fields you wish to collect in MailChimp, such as the Salesforce Account ID and Contact ID.
Create a query in Mailchimp for the Salesforce app in the Salesforce platform for the contacts and leads you to wish to add to the Audience. Tags can also be used to organize MailChimp campaigns that have various messages.
Run the Salesforce extract as needed and continue with your MailChimp campaigns.
How to Import Leads from MailChimp After the Initial MC4SF Setup
Ron Kiker proposes the following solution to this problem:
Navigate to the MailChimp Setup section.
Then, on the "Edit" tab, tick the box labeled "Allow MailChimp to Create Leads in Salesforce?"
"Save" should be selected.
You must also enable Hourly Sync to finish the lead synchronization process. If you have this option enabled, it will be used in your next Hourly Sync batch, and your Salesforce account will be updated. To enable hourly synchronization in Mailchimp, follow these steps:
Click App Launcher and select Mailchimp for Salesforce.
Navigate to the MC Setup Tab.
adjust the Data Sync slider to a blue checkmark.
Conclusion
In this blog, you have learned about Mailchimp, Salesforce, and how to achieve Mailchimp Salesforce Integration. It provided you with a brief overview of both methods. However, Mailchimp Salesforce Integration using AppExchange requires more engineering bandwidth and troubleshooting. If those limitations are not a concern to your operations, then the manual Mailchimp Salesforce Integration method can be implemented, but if they are, you can consider using automated platforms like Hevo Activate.
Hevo Activate helps you directly transfer data from a source of your choice, such as Mailchimp, Google BigQuery, Amazon Redshift, Snowflake, etc. to any SaaS applications, CRMs like Salesforce, etc., for free in a fully automated and secure manner without having to write the code repeatedly. It will make your life easier and make data migration hassle-free. It is user-friendly, reliable, and secure.
Visit our Website to Explore Hevo
Want to take Hevo Activate for a spin? Sign Up for a 14-day free trial and experience the feature-rich Hevo Activate suite first hand.
Share your experience of Mailchimp Salesforce Integration in the comment section below.
No-code Data Pipeline for Salesforce