Salesforce Learning Management System Integration: 6 Easy Steps
To have the most effective training platform, you need to integrate Salesforce with Learning Management Systems. Salesforce is the most popular CRM across the globe because of its captivating cloud-based subscription approach and insightful marketing and sales intelligence. Most of the Learning Management Systems are doing the same for training their organizations. By Salesforce LMS integration, the business value of learning can be understood. LMS in Salesforce integrates the training workflows data with the customer and sales-related data. This escalates the training process from a cost center to a profit center.
In this blog, you will learn more about Salesforce LMS integration and how you can configure it. Before this, you will be introduced to Salesforce and Learning Management Systems along with their key features. The purpose and benefits of LMS with Salesforce Integration will also be discussed.
Table of contents
Introduction to Salesforce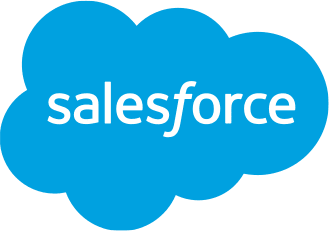 Salesforce is a cloud-based Customer Relationship Management (CRM) tool that is designed to support companies in managing their Sales and Customer related data. You can use the Salesforce CRM without any technical background as it is easy to set up and manage. It has redefined the relationship between businesses and their customers by developing a more meaningful connection between them. By providing a single view for each of your client interactions, Salesforce CRM can give you unique insights into the customer's journey and at the same time empower you with tools that can enhance your customers' experience.
Also, Salesforce is Cloud-based, which implies that it can provide high flexibility and scalability to its users. Salesforce is the ultimate solution for your business as it provides all the necessary elements for your business on an automation platform with embedded intelligence.
Key Features of Salesforce
Salesforce is one of the most widely used CRM tools and the following features are responsible for its immense popularity:
Ease of Setup: Unlike other CRMs, which on average take up to nearly a year to get installed and deployed, Salesforce can be set up from scratch and be deploy ready within few weeks only.
Straightforward: Businesses don't have to spend much time training their employees for using this CRM. It is quite straightforward and does not require much training or technical experience.
Customizable: Salesforce's specialty lies in the customization that it offers. Users can customize this CRM tool according to their business requirements. This particular feature plays a huge role in Salesforce's immense popularity.
Account Planning: Salesforce supplies you with enough insights about each Lead so that your Sales Team can tailor-make their approach for every potential Lead. This will surely increase their probability of success and the customer will also get a personalized experience.
Accessibility: Salesforce being a Cloud-based software, is accessible from all remote locations if you have a working internet connection. Moreover, Salesforce offers an application for mobile phones thus making it super convenient for the users.
Introduction to Learning Management System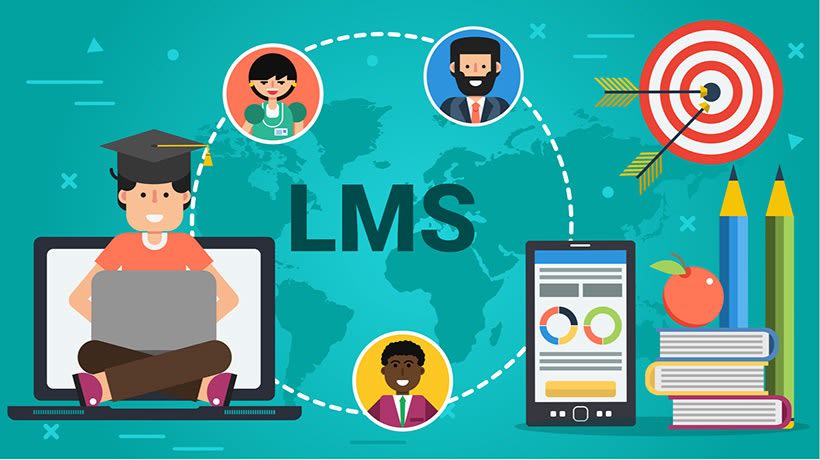 A Learning management system (LMS) is a web-based or software application used for E-Learning purposes. LMS helps you in the process of planning, implementing, and assessing the learning pipeline within your organization. LMS provides a tutor to create and provide content, check student participation, and assess student performance. LMS systems are frequently used in businesses and E-learning based institutions. The Learning Management system is basically a virtual classroom for learners and a management hub for administrators.
Companies use Learning Management Systems mostly in the onboarding and employee training processes. The new employees can be trained on various ventures by accessing the training material across different devices. At the end of the onboarding process, the new employee can be assessed and the areas with the scope of improvement can be identified. The overall feedback from the new employee will help other employees on how effective the training courses are and identify the changes that can be made.
Key Features of Learning Management System
The key features that were common among successful Learning Management Systems include:
Responsive design: You can access LMS from a smartphone, desktop, or tablet. The LMS will automatically suggest the best-suited version for your device. You can also download the contents for using them offline.
Ergonomic interface: The User Interface will be simple and easy to navigate through the LMS platform. The UI is designed to be intuitive for the user and the organization.
Assessment tools: A successful LMS will provide you assessment tools to report and analyze. An instructor or an administrator will be able to track your online training and adjust your program to be effective.
Support Services: The support services vary depending on the LMS vendors. Most common support services include toll-free service numbers, online discussion forums and etc.
Course and catalog management: The LMS contains a lot of E-Learning courses. Either the Admin or the instructor will provide a personalized learning experience for the user.
Purpose Salesforce LMS Integration
LMS with Salesforce integration provides meaningful insights on the courses and content consumed by the learner. Salesforce LMS Integration provides a bird's eye view of the entire customer relationship. You can understand various metrics to leverage your business and satisfy the customer's needs. You can know how frequently the user visits your learning website, the engagement metrics of your training kit, the recognitions your customers have got, and personalize their learning experience.
With Salesforce LMS integration, the correlation between the training of customers and the success of your product can be established. This is because customers need to completely understand your product/service before investing in them. You can even help your customers visualize the future trends when they learn more about your product/service.
Salesforce LMS Integration: Connection Requirements
Application Programming Interface(API)– LMS with Salesforce integration requires one important interface that enables the communication between any LMS and Salesforce. The interface can be an application programming interface or API that establishes the relationship between LMS and Salesforce.
Decide Fields-The LMS admin must install the API and then decide on the fields in the Leaning platform that needs to be pushed to Salesforce. The fields include the courses the user has already done, certifications, and milestones achieved by the user.
Simplify Data Analysis Using Hevo's No-code Data Pipeline
Hevo Data helps you directly transfer data from Salesforce for free, and 100+ other data sources (including 30+ free sources) to Business Intelligence tools, Data Warehouses, or a destination of your choice in a completely hassle-free & automated manner. Hevo is fully managed and completely automates the process of not only loading data from your desired source but also enriching the data and transforming it into an analysis-ready form without having to write a single line of code. Its fault-tolerant architecture ensures that the data is handled in a secure, consistent manner with zero data loss.
Hevo takes care of all your data preprocessing needs required to set up the integration and lets you focus on key business activities and draw a much powerful insight on how to generate more leads, retain customers, and take your business to new heights of profitability. It provides a consistent & reliable solution to manage data in real-time and always have analysis-ready data in your desired destination.
Get Started with Hevo for Free
Check out what makes Hevo amazing:
Real-Time Data Transfer: Hevo with its strong Integration with 100+ Sources (including 30+ Free Sources), allows you to transfer data quickly & efficiently. This ensures efficient utilization of bandwidth on both ends.
Data Transformation: It provides a simple interface to perfect, modify, and enrich the data you want to transfer.
Secure: Hevo has a fault-tolerant architecture that ensures that the data is handled in a secure, consistent manner with zero data loss.
Tremendous Connector Availability: Hevo houses a large variety of connectors and lets you bring in data from numerous Marketing & SaaS applications, databases, etc., such as HubSpot, Marketo, MongoDB, Oracle, Salesforce, Redshift, etc. in an integrated and analysis-ready form.
Simplicity: Using Hevo is easy and intuitive, ensuring that your data is exported in just a few clicks.
Completely Managed Platform: Hevo is fully managed. You need not invest time and effort to maintain or monitor the infrastructure involved in executing codes.
Live Support: The Hevo team is available round the clock to extend exceptional support to its customers through chat, email, and support calls.
Sign up here for a 14-Day Free Trial!
Steps in Salesforce LMS Integration
LMS Salesforce integration happens via a custom web service or an app listed by LMS vendors on the Salesforce AppExchange. The generic steps in both approaches of Salesforce LMS Integration include,
Single sign-on.
Integrate Contacts, users, accounts.
Integrate Courses and Courses offering.
Integrate course recommendations and training assignments.
Integrate the progress, completion, and certification status.
Integrate Sales leads and opportunities.
The steps involved in Salesforce LMS integration are explained in the example below. Talent LMS is one of the most popular LMS platforms available. Talent LMS is an easy-to-use Learning Management system with a wide range of features.
Steps in Salesforce Talent LMS Integration
You can install Talent LMS in Salesforce by following these steps.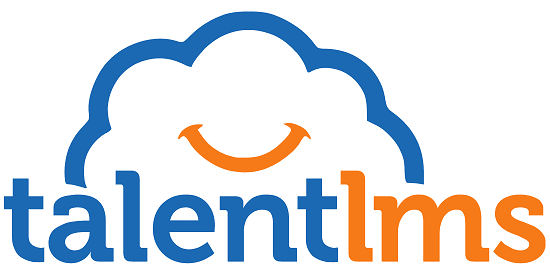 Step1: Login as Administrator to your Salesforce account and go to the Talent LMS package installation page.
Step2: On the Talent LMS package installation page, select one of these three options:
Install for admins only
Install for all users
Install for specific user profiles 
Step3: Click on Install and on the success page, click Done.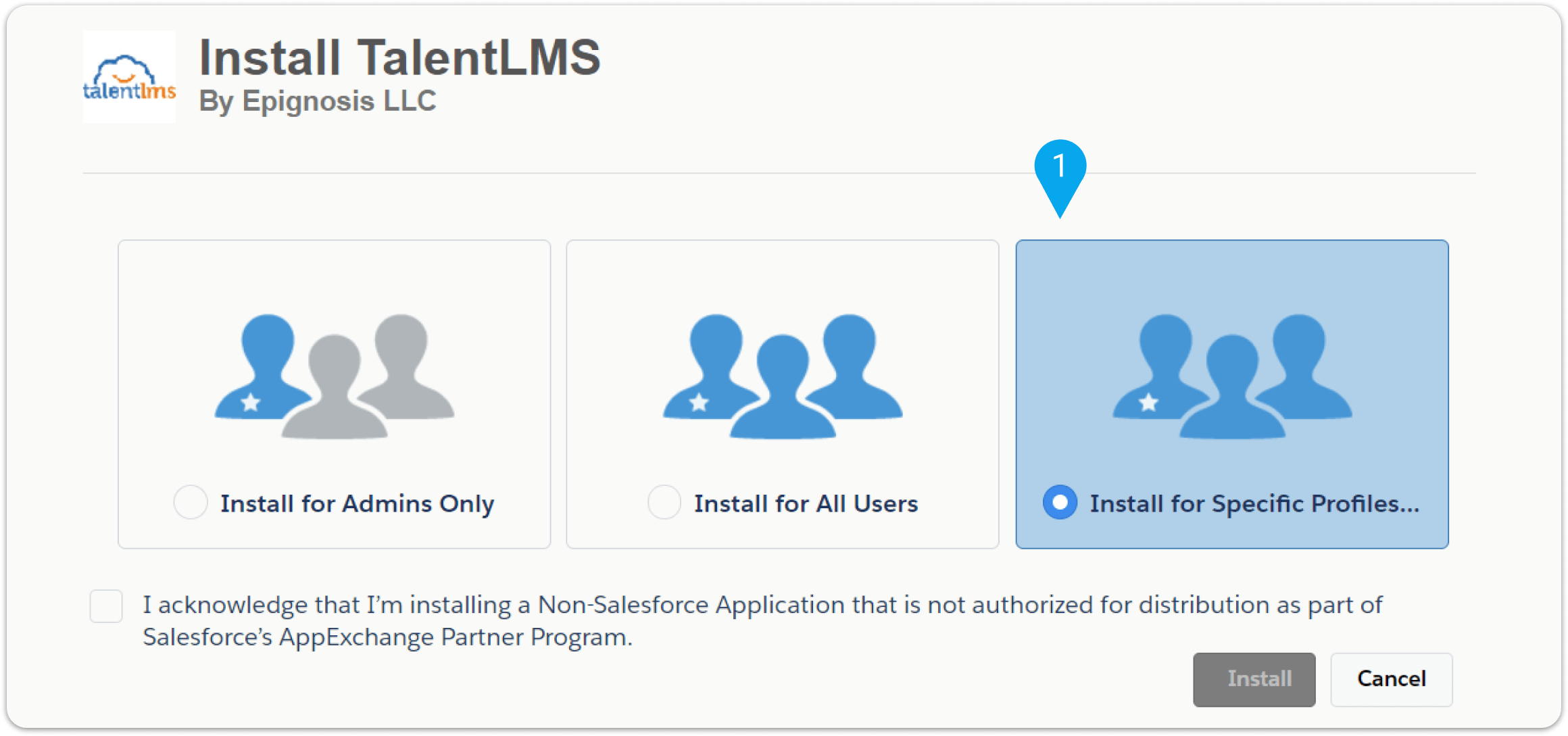 Step3: Then navigate to the Setup page and go to Apps. Go to the Installed Packages list and select Talent LMS and select Configure.

Step4: Type your Talent LMS Subdomain (i.e If your TalentLMS domain is "mycompany.talentlms.com", then "mycompany" is your subdomain) on the app configuration page.
Step5: Enter your TalentLMS API Key in the respective field mentioned. You can find your API key in your Talent LMS account(Home > Account & Settings). If not found, then just Enable API in the security section and check again. Click Save to complete your process.

Step6: You need to provide access to your TalentLMS account for the first time you access the app from Salesforce. Salesforce LMS Integration is Done now!
Benefits of Salesforce LMS Integration
With Salesforce LMS integration, you can invite contacts to your LMS from Salesforce.
You can sync Learners with their corresponding Contact Account in Salesforce.
You can get valuable insights to improve your revenue opportunities from Salesforce LMS Integration.
LMS in Salesforce will provide variations in training formats and personalize the learning experience of each customer
You can know your customer in a much better way and help your customers in understanding your company's products/services.
Conclusion
From this blog, you have learned about Salesforce and Learning Management Systems. You would have understood the purpose behind
Salesforce LMS integration and the steps followed in Salesforce LMS Integration. You would have also understood the benefits of Salesforce LMS integration.
As a matter of fact, being an expert or recurring Salesforce CRM User, you are most likely working with a large number of data sources, both internally and through external Software-as-a-Service (SaaS) providers. Having all of this data in one location like Data Warehouse facilitates analysis and speeds up the decision-making process. This necessitates integration with all third-party Apps and Services. 
When you work with Hevo, you get this superpower to load your aggregated Data from various SaaS Applications and CRMs such as Salesforce (Free Source Connector with Hevo), HubSpot, Zendesk to Data Warehouses like Snowflake, Amazon Redshift Google BigQuery in a completely hassle-free & automated manner. 
Visit our Website to Explore Hevo
Would you like to take Hevo for a test?
Sign Up for a 14-day free trial and experience the feature-rich Hevo suite first hand. You can also have a look at the unbeatable pricing that will help you choose the right plan for your business needs.
And let us know your experience of learning about Salesforce LMS Integration in the comments below. We would be delighted to hear from you!
No-code Data Pipeline for your Data Warehouse