Health Data Analytics 101: A Comprehensive Guide
Health Data Analytics is changing the way we identify and treat diseases. The goal now is to understand as much as possible about a patient and avoid health-related complications as early as possible. Health Data Analytics is the process of performing various analytical operations on historical and current data to predict and identify trends and patterns, get actionable insights and control the spread of diseases.
This article will discuss Health Data Analytics (Healthcare Analytics), its applications, and Data Visualization in Healthcare Analytics.
Table of Contents
Introduction to Health Data Analytics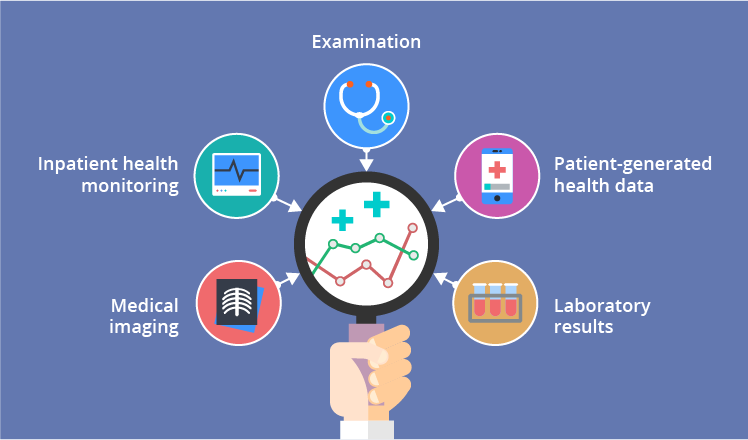 The foundation of Health Data Analytics is robust Data Analysis. Data Analysis refers to performing operations on a dataset to get insights and use them to improve an organization's decision-making process.
Health Data Analytics is basically the analysis of data using different techniques to discover patterns and trends and make use of this information to take actionable steps and guide the decision-making process. The main use case of Health Data Analytics is managing and controlling the spread of diseases.
As with any other field where Data Analytics is applied, Data Visualization can also be used by assigned professionals in the Healthcare sector to deep dive into data and represent the data in different formats so that it becomes easy to analyze. The analysis of this data could be based on patient care efforts, positive/negative feedback, or other real-time information that can help in the decision-making.
The crux of Data Analytics in Healthcare is disease control amongst others.
Applications of Health Data Analytics
Imagine a scenario, A patient in a particular Healthcare organization is diagnosed with a certain illness in an unconscious state. The patient is specifically an ulcer patient (which means there are limitations to the drugs that the doctors can prescribe).
A professional looks up the patient's records and sees all allergies and previous complications whether hereditary or underlying. The professional now has a filtered overview of the patient to work with. Quickly, the professional knows the available valid prescriptions and how to handle the situation without having to ask any question which might waste valuable time, all with a computer system that handles a patient's health records using Data Analytics.
Implementing a Health Data Analytics Suite can help Healthcare providers to leverage data for insights in various fields of operations. Some of them are as follows:
1) Disease Control
Data Analytics can be used in Healthcare in the control of disease in different forms (hereditary, contagious, etc) by recognizing potential issues in patients beforehand.
Genetic information and historical patterns can be analyzed to draw insights and identify the problems whenever they occur.
Data Analytics can be used to develop smart devices to analyze patient behaviors at an early stage and predict possible outcomes based on the data.
2) Tracking Individual Performances
The feedback from patients using an organization's Healthcare Service can serve as data. This data(e.g experience with their practitioners) can determine whether their practitioners need more training to ensure patient's safety and improve their service overall.
All these would be tedious without Data Analytics in place to bridge the gap between trials and errors and effective analysis.
3) Track the Health of a Population
Health Data Analytics can be used to identify and predict trends of a certain illness. The data collected can predict future outbreaks and help hospitals, schools, offices, etc prepare adequately.
Health Data Analytics is used to avoid the abuse of certain medications and drugs. For example, The Center for Disease Control( CDC) stated "On average, 130 Americans die daily from opioid overdose". Data Analytics can be used to analyze potential risk factors causing the deaths and predict if a person is at risk or not.
4) Diagnosis and Treatment
Research has shown that patient cycles of Diagnosis and Treatment often differ significantly from standardized clinical pathways. The analysis of these deviations could lead to a further improvement in the quality of care, the promotion of patient safety, an increase in patient satisfaction, and optimization of the application.
Understanding the routing behavior and deviations are made possible by the increased availability of reliable data from hospital information systems.
In a nutshell, Data Analytics has been shaping the Healthcare industry by helping both patients and Healthcare professionals.
Simplify your Data Analysis Using Hevo's No-code Data Pipeline
Hevo is a No-code Data Pipeline that offers a fully managed solution to set up data integration from 100+ data sources (including 30+ Free Data Sources) to numerous Data Warehouses, Business Intelligence tools, or a destination of your choice. It will automate your data flow in minutes without writing any line of code. Its fault-tolerant architecture makes sure that your data is secure and consistent.
Hevo with its minimal learning curve can be set up in just a few minutes allowing the users to load data without having to compromise with performance. Its strong integration with umpteenth sources allows users to bring in data of different kinds in a smooth fashion without having to code a single line.
Let's look at Some Salient Features of Hevo:
Secure: Hevo has a fault-tolerant architecture that ensures that the data is handled in a secure, consistent manner with zero data loss.
Schema Management: Hevo takes away the tedious task of schema management & automatically detects schema of incoming data and maps it to the destination schema.
Minimal Learning: Hevo, with its simple and interactive UI, is extremely simple for new customers to work on and perform operations.
Hevo Is Built To Scale: As the number of sources and the volume of your data grows, Hevo scales horizontally, handling millions of records per minute with very little latency.
Incremental Data Load: Hevo allows the transfer of data that has been modified in real-time. This ensures efficient utilization of bandwidth on both ends.
Live Support: The Hevo team is available round the clock to extend exceptional support to its customers through chat, email, and support calls.
Live Monitoring: Hevo allows you to monitor the data flow and check where your data is at a particular point in time.
Explore more about Hevo by signing up for the 14-day trial today!
4 Key Tools Used in Health Data Analytics
There are several domains of technology that are involved in Health Data Analytics. Some of them are mentioned below:
1) Cloud Computing
Healthcare systems handle a lot of data. The storage and processing of these data efficiently depend on the IT infrastructure it sits on.
Cloud Computing eliminates the cost of investing in On-Premise infrastructure and deployments. Although On-Premise databases offer relatively more control, Healthcare organizations are constantly looking for scalable alternatives. Examples of Cloud Computing tools are Data Warehouses. Data Warehouses allow you to get data from different sources and perform real-time analysis on them. Examples include Amazon Athena, Redshift, Snowflake, Google BigQuery, etc.
2. Data Visualization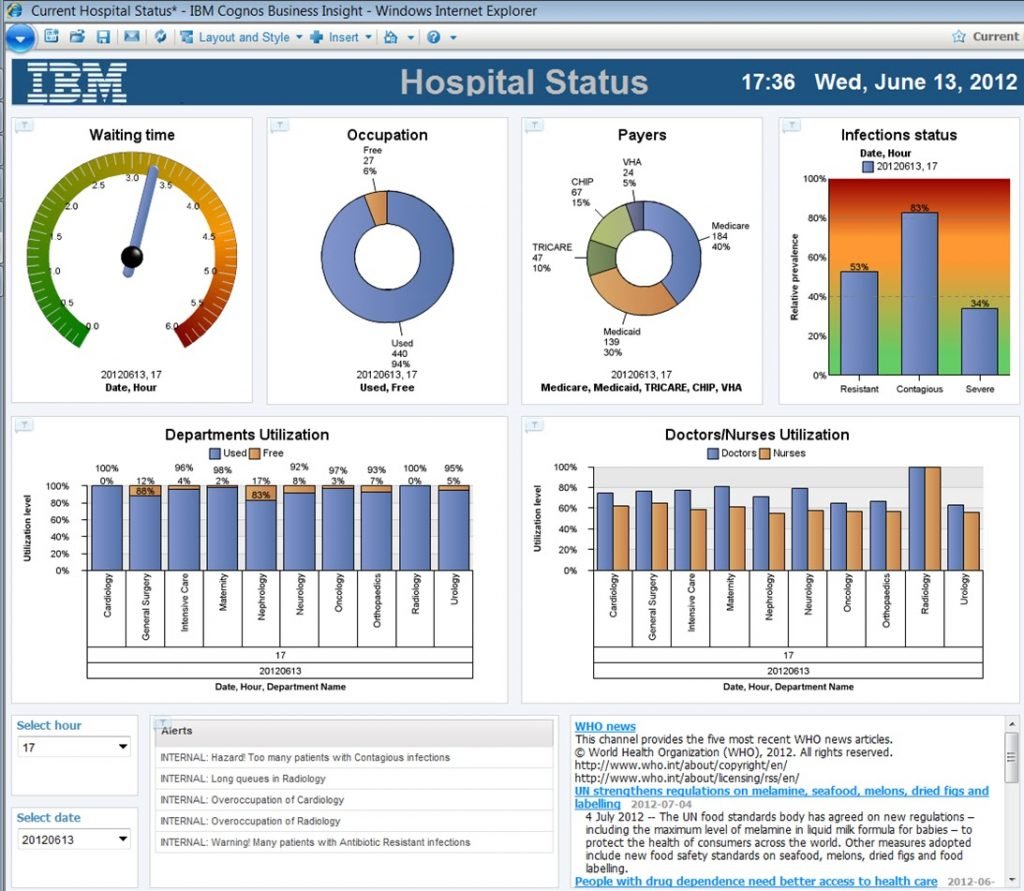 Data Visualization is the visual representation of the information and data. Data visualization tools are used to create Charts, Tables, and perform exploratory analysis on datasets. It is also gaining ground in Health Data Analytics. There are different Data Visualization tools available with different pricing plans and capabilities. They include:
3) Machine Learning
In recent years, Health Data Analytics has become one of the most promising areas of research. Healthcare includes data of various types, such as Clinical data, Omics data, and Sensor data. Clinical data includes electronic medical records that store the records of patients collected during treatment. Omics data is one of the high-level data that includes genome, transcriptome, and proteome data types. Sensor data is collected from various portable and wireless sensor devices used in the Healthcare Industry.
Manipulating this raw data is very difficult and this is where Machine Learning proves to be a significant tool. Machine learning uses various statistical techniques and advanced algorithms to predict health data outcomes with greater precision. Machine learning uses various algorithms such as Supervised Learning, Unsupervised Learning, Decision Tree algorithm, and many more for analysis.
Healthcare Systems can be integrated with trained Machine learning models and assist professionals in arriving at data-driven solutions achieved from health records. Healthcare Systems with embedded Machine Learning capabilities can help physicians determine treatments for patients and improve their health.
4. Database Management System
With the exponential involvement of technology in the Healthcare industry, there is the generation of a large number of data points, therefore it becomes equally important to store the data in such a manner that the retrieval of information becomes easier and this is where Database Management System comes into the picture. A well-designed Database Management System stores the data and makes it ready to be used for Data Analysis.
Conclusion
Data Analytics in Healthcare is improving both Healthcare as an ecosystem and people's lives. It is another field where data plays the ultimate role.
In this article, you learned about the importance of Data Analytics in the Healthcare Industry. You also learned about the applications and the tools used in Health Data Analytics
Extracting complex data from a diverse set of data sources to carry out an insightful analysis can be a challenging task and this is where Hevo saves the day! Hevo Data offers a faster way to move data from Databases and SaaS applications into your Data Warehouse to visualize in a BI tool. Hevo Data is fully automated and hence does not require you to write a single line of code.
You can try Hevo for free by signing up for a 14-day free trial. You can also have a look at the unbeatable pricing that will help you choose the right plan for your business needs.
Share your experience of learning about Health Data Analytics. Let us know in the comments section below!
No-code Data Pipeline for Your Data Warehouse