Best Data Integration Tools List for 2021
Choosing the right data integration tool might be a bit tricky since wide options are available in the market today. You might pick the wrong choice if you aren't aware of what you really are looking for. So, it would be a great help if you will be equipped with essential details and information about data integration tool before choosing a service.
In this article, you will learn:
A data integration tools list will be provided in this post along with important details you should know. In case you are curious to learn the tools covered in this blog, here they are:
List of Best Data Integration Tools for 2021
The top 5 tools that make data integration easy are as follows:
What is Data Integration?
Simply said, data integration is referred to as a process of bringing data coming from different sources to a single destination. And, from this single destination, meaningful insights are gathered. It would integrate the collected data in such a way that the data itself is comprehensive, reliable, correct, and current. In short, it should be ready for business analysis and reporting.
What are Data Integration Tools?
Data Integration Tool is a software that is used in performing a data integration process on the data source moving the data to the destination. They perform mapping, transformation, and data cleansing. Read on to learn more about Data Integration tools.
Types of Data Integration Tools
Here are the types of data integration tools:
On-premise data integration tools

are the tools perfect for integrating data from different local or on-premise data sources. They are installed in a private cloud or local network along with optimized native connectors for batch loading from several data sources.

Cloud-based data integration tools

are iPaaS or integration platforms as services that help in integrating data from different sources often into a cloud-based data warehouse.

Open-source data integration tools

are the best options if you are trying to avoid the use of proprietary and potentially expensive enterprise solutions. It is also best if you want to have complete control of your data in-house.

Proprietary data integration tools

primarily differ from open source tools in terms of pricing. They are also often built to cater very well to specific business use cases.
How to Select the Best Data Integration Tool?
While picking the right data integration tool from a number of great options out there, it is important to be wise enough. So, how would you select the right one? Here are some factors to keep in mind:
Data Sources Supported
As your business grows, the complexity of data integration strategy will grow. Take note that there are many streams and web-based applications, data sources that are being added to your business suit daily by different teams. Hence, it is important to choose a tool that could grow and can accommodate your expanding list of data sources as well.
The Scale
Initially, the volume of the data you need your Data Integration system could be low. But, as your business scales, you will start capturing each and every touchpoint of your customers, exponentially growing the volume of data that your data infrastructure should be capable of handling. When you choose your Data Integration tool, ensure that the tool can easily scale up and down as per your data needs.
Security and Compliance
Given you are dealing with mission-critical data, you have to make sure that the solution offers the expertise and the resources needed to ensure that you are covered when it comes to security and compliance.
Real-time Data Availability
This is applicable only if you are use case is to bring data to your destination for real-time analysis. For many companies – this is the primary use case. Not all Data Integration tools support this. Many bring data to the destination in batches – creating a lag of anywhere between a few hours to days.
Data Transformations
The data that is extracted from different applications is in different formats. For example, the date represented in your database can be in epoch time whereas another system has the date in "mm-dd-yy". To be able to do meaningful analysis, companies would want to bring data to the destination in a common format that makes analysis easy and fast. This is where Data transformation comes into play. Depending on your use case, pick a tool that enables seamless data transformations.
Top Data Integration Tools 2021: A Quick Review
Now here's a Data Integration Tools List that you might consider. These are the top data integration tools used widely in the market today.
1. Hevo Data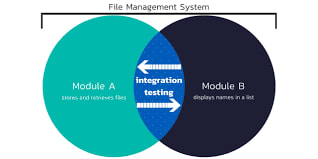 Key features of Hevo Data
Hevo instantly and easily connects with any data source – cloud-based applications, databases, SDKs, FTP, and more. Hevo does all the heavy lifting to bring any data into your destination, in real-time without using any code.
Hevo supports data transformations on the fly – making it super easy for businesses to clean, transform, and enrich data.
Hevo has a fault-tolerant architecture that ensures that the data is moved to the destination in a reliable, accurate, and secure manner.
Here is a quick overview of the platform
The best-suited use case for Hevo
Hevo is a No-code Data Pipeline. If you have data sources and destination on the cloud and are looking to move data in real-time, without writing any code, Hevo might be the right option for you.
Experience Hevo by signing up for a 14-day free trial here.
2. Dell Boomi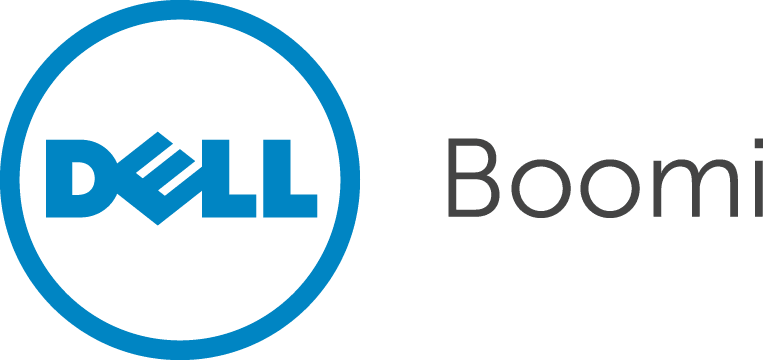 Key features of Dell Boomi
This tool supports numbers of application integrations as a service and is used by both SMBs and large companies.
Dell Boomi offers different integration and data management capabilities ranging from a private-cloud, on-premise and public cloud endpoint connectors up to ETL support.
The tool allows businesses to manage data integration in a central place via a unified reporting portal.
The best-suited use case for Dell Boomi
Dell Boomi is a wise choice to manage and move data through hybrid IT architectures.
Explore more on Dell Boomi here.
3. Informatica PowerCenter

Key features of Informatica PowerCenter
PowerCenter is referred to as a comprehensive platform intended for data integration, migration, and validation.
This tool is widely used by midsize businesses and large enterprises.
It runs along with an extensive catalog of related products for big data integration, cloud application integration, master data management, data cleansing, and other data management functions.
The best-suited use case for Informatica PowerCenter
Powercenter is a good choice if you have to deal with a lot of legacy data sources that primarily are on-premise.
Explore Informatica Powercenter here.
4. Talend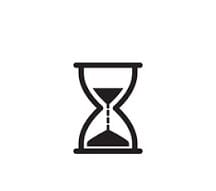 Key features of Talend
This is one of the most popular open-source Data Integration tools in the market today.
Talend also has a wide array of services for advanced Data Integration, Data Management, Data Quality, and more. However, the one we are referring to here is Talend Open Studio.
Talend lets businesses build a set up for both on-premise and cloud ETL jobs using Spark, Hadoop, and NoSQL Databases.
The best-suited use case for Talend
If you are fine with compromising on real-time data availability but are trying to optimize on the cost front – an open-source batch data migration application like Talend should be on your radar.
You can explore more on Talend here.
5. Pentaho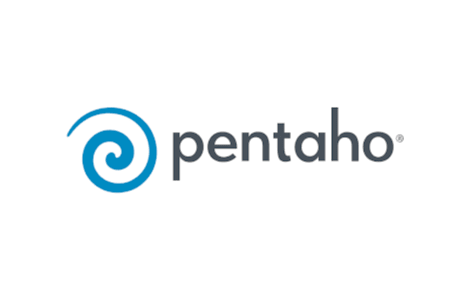 Key features of Pentaho
Pentaho Data Integration (PDI) is known for its simple learning curve and usage simplicity.
Often Data Integration use cases revolve around moving Data from various data sources to the warehouse. Pentaho supports multiple use cases outside of ETL to a Data Warehouse. Example: Database replication, database to flat files, and more.
Pentaho allows users to create ETL jobs on a graphical interface without the need for writing code.
The best-suited use case for Pentaho
Since PDI is open source, it is a good option for cost-sensitive customers. Pentaho is a batch data integration tool and cannot stream data in real-time.
You have seen the basic concepts of data integration and also the data integration tools we recommend.
Hevo, is fully managed and allows for easy data integration from 100+ data sources to the data warehouse of your choice. Check Hevo out by signing up for a 14-day free trial today.
Now that you have an idea on how to go about picking a data integration tool, let us know your thoughts/questions in the comments?
No-code Data Pipeline for your Data Warehouse