Connect HubSpot to Snowflake: 2 Easy Methods
Do you want to connect HubSpot to Snowflake? Are you struggling to find a hassle-free way to import your HubSpot data to Snowflake? Well, look no further! Follow our easy step-by-step guide to load your HubSpot data to Snowflake in no time. It will help you take charge in a hassle-free way without compromising efficiency. This blog aims at making the data export process as smooth as possible and successfully connect HubSpot with Snowflake.
Upon a complete walkthrough of the content, you will be able to carry out a successful data export from HubSpot to Snowflake for a fruitful analysis. It will further help you build a customized ETL pipeline for your organization. Through this article, you will get a deep understanding of the tools and techniques being mentioned & thus, it will help you hone your skills further.
Table of Contents
Introduction to HubSpot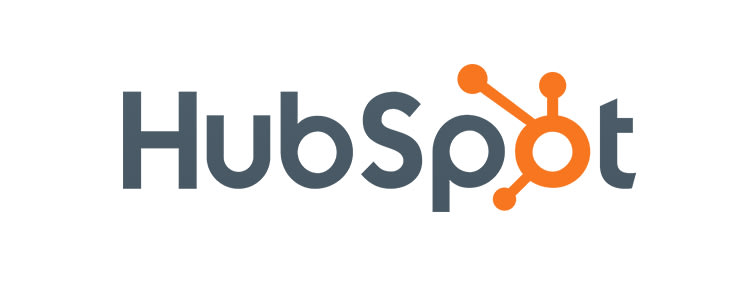 HubSpot is one of the most successful integrated software that allows companies to attract customers, visitors, convert them into leads and provide a diverse set of services. With HubSpot in place, you can design/ create compelling content in the form of blogs, emails, articles, web-pages and much more, and effectively manage your customer interactions.
HubSpot provides users with a great set of tools such as HubSpot Marketing, Sales, Service Hubs, CRM, etc. and lets users buy them either separately or as part of a bundle. Buying tools as bundles provides users with complete access to their marketing, sales and support functions. With its intuitive features such as drag and drops tiles, you can target visitors better by personalizing website content to their liking.
Introduction to Snowflake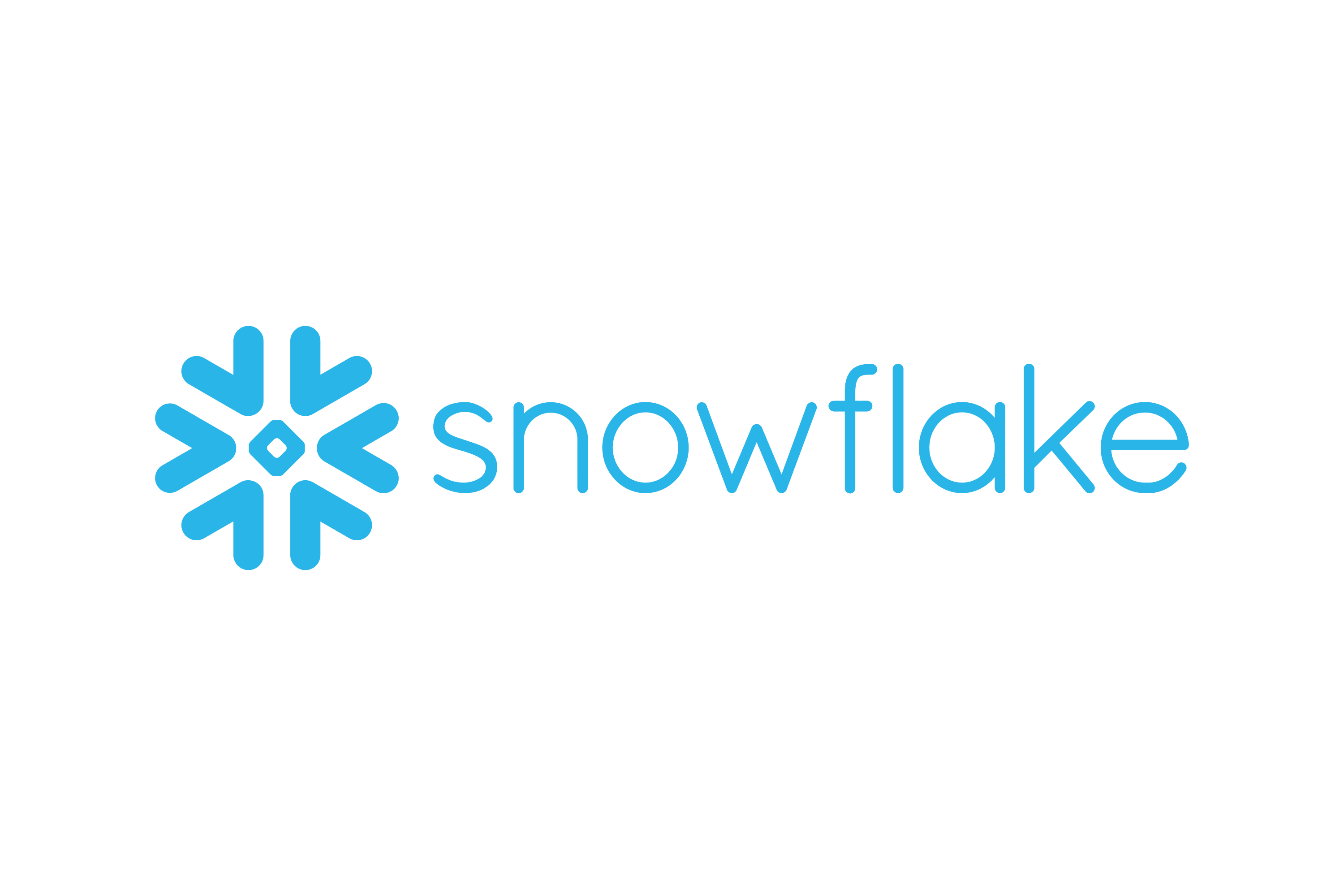 Snowflake is a cloud-based data warehouse. It is fully-managed and operates using the Software-as-a-Service model. Thus, its users do not have to get involved in any maintenance activities after setting it up. Snowflake is becoming increasingly popular owing to its ease of use, speed and scalability. Snowflake also has separate storage and compute layers. This enables them to be scaled independently of each other and also priced differently. You can read more about Snowflake warehouse here.
Key Highlights of Snowflake:
Low Maintenance: Snowflake does not require software and hardware installations or much infrastructure management from your internal team. This is because much of this is handled on the backend.
Speed: Already-running queries are not impacted by scaling in Snowflake. Thus, they do not affect running speeds.
Cloning Functionality: Snowflake allows the creation of instant copies of objects in real-time. These copies store pointers of the original data in a new table and are not deep copies of the original data. Thus, the cloning functionality saves a lot of space when compared to copying in other data warehouses.
Separate storage and compute Layer: Snowflake's separate storage and compute layer enables versatile scalability – you can scale either one up or down without affecting the other. Also, you only have to pay for what you use as payment for each layer is also independent of the other.
HubSpot to Snowflake: Approaches to Move Data
The data can be moved from HubSpot to Snowflake in the following ways:
Method 1: Using HubSpot RESTful APIs to connect HubSpot to Snowflake
HubSpot exposes REST APIs that will allow you to extract data. You would need to build a code to bring data from it, clean and enrich this data to make it analysis-ready and finally, load it to Snowflake. This would involve more steps than what is mentioned here and can prove to be an effort-intensive task.
Method 2: Using Hevo Data, a No-code Data Pipeline
A fully managed, No-code Data Pipeline platform like Hevo Data, helps you load data from HubSpot (among 100+ Sources) to Snowflake in real-time, in an effortless manner. Hevo with its minimal learning curve can be set up in a matter of minutes making the users ready to load data without compromising performance. Its strong integration with various sources such as databases, files, analytics engine, etc gives users the flexibility to bring in data of all different kinds in a way that's as smooth as possible, without having to write a single line of code.
Get started with Hevo! Sign up for a 14-day free trial!
Prerequisites
Working knowledge of HubSpot.
Working knowledge of Snowflake.
A general idea of APIs.
A Snowflake account.
Methods to connect HubSpot to Snowflake
There are multiple methods that can be used to connect HubSpot with Snowflake to load data easily:
Method 1: Using HubSpot RESTful APIs to connect HubSpot to Snowflake
This process would require an investment in your engineering team. The high-level steps are as follows:
Step 1: Accessing Data Stored in HubSpot
A broad range of data exists on HubSpot, which can be viewed through the HubSpot REST API, accessible via Postman, CURL, or various HTTP clients. Using REST API calls, one can discover everything from contact lists to email subscription events, and more; each of these calls uses an authentication parameter, either an API Key or an OAuth Access Token, depending on the degree of rigor required for authentication and integration. In any case, the HubSpot API outputs JSON data, which works well with Snowflake, since the latter platform is able to incorporate JSON data without the need to create a corresponding schema, as we discuss in the next step.
Step 2: Transforming HubSpot Data
Snowflake is able to integrate a number of data types without first defining a schema, such as XML, Parquet, or as is the case with HubSpot, JSON data. JSON data maps readily to the spreadsheet format of Snowflake, which describes web traffic events on an ordered table of rows and columns. Each of these columns corresponds directly to a HubSpot API endpoint response, but once again, where other data types must be systematically defined into a particular schema for a successful conversion, the JSON data used by HubSpot's API has no such limitations.
Step 3: Loading HubSpot Data to Snowflake
Loading data from HubSpot to Snowflake is accomplished through one of four basic methods:
COPY INTO: Most often, COPY INTO is the command used to load data into Snowflake, either from a local file system or from Amazon S3 buckets. In either case, this command is invoked on a Snowflake instance in order to move a copy of the data from HubSpot to a data warehouse.
PUT: Alternatively, if a PUT command is invoked, data is placed in a staging area, where it can then be copied to a Snowflake data warehouse.
Direct Upload: In some cases, users might choose to directly transmit data from HubSpot to an Amazon S3 bucket, where Snowflake can then access the data.
Visual Wizard: For those who would like a more user-friendly experience (at the cost of some functionality), Snowflake offers a GUI to copy data from HubSpot with a point and a click.
Regardless of the particular method implemented, it is important to remember that, unlike other technologies, Snowflake does not use separable data schema, but instead, bundles the data schema with the copy query for a more streamlined data loading user experience.
Step 4: Maintaining Data in the Snowflake Warehouse
In order to ensure that data is as accurate as possible, users must practice a constant and consistent data maintenance schedule. Every update to HubSpot can potentially invalidate pre-existing data fields, making it essential for the end-user to create UPDATE statements in the Snowflake database on a regular basis. Failure to maintain such a schedule can result in flawed, inaccurate, and outright corrupted data, which inevitably leads to much frustration and time lost on the part of the developer.
Of course, maintaining a rigorous system of manual updates can be an equally frustrating and time-consuming task. This brings us to Hevo: a software package that eliminates a great deal of the busywork involved in web traffic analytics.
Limitations of Using Custom Code to Integrate HubSpot and Snowflake
Users who are considering using a manual data transferral method, rather than a completely automated platform such as Hevo, face significant drawbacks:
Effort-Intensive

: All of the steps involved in moving data from HubSpot to Snowflake require a great deal of effort on the part of the end-user.

Inability to Automate Changes

: Any change created in HubSpot requires the user to make a corresponding change in the Snowflake data warehouse.

Lack of Replication

: Developers who desire a "one and done" approach to data transfer must look elsewhere, as every time data is moved, each of the steps involved in this article must be repeated once again.

Data Loss/Corruption

: Irrevocable data loss and corruption can result from errors in the manual loading process.
Method 2: Using Hevo Data, a No-code Data Pipeline

Hevo Data, a No-code Data Pipeline can help you move data from HubSpot (among 100+ sources) swiftly to Snowflake. Hevo is fully-managed and it completely automates the process of monitoring and replicating the changes on the secondary database rather than making the user write the code repeatedly. Its fault-tolerant architecture ensures that the data is handled in a secure, consistent manner with zero data loss. Hevo allows you to not only export & load data but also transform & enrich your data & make it analysis-ready in a jiff.
Steps to use Hevo Data:
Hevo Data focuses on two simple steps to get you started:
Configure Source: Connect Hevo Data with HubSpot by providing your authorised email id associated with HubSpot along with a unique name for your pipeline.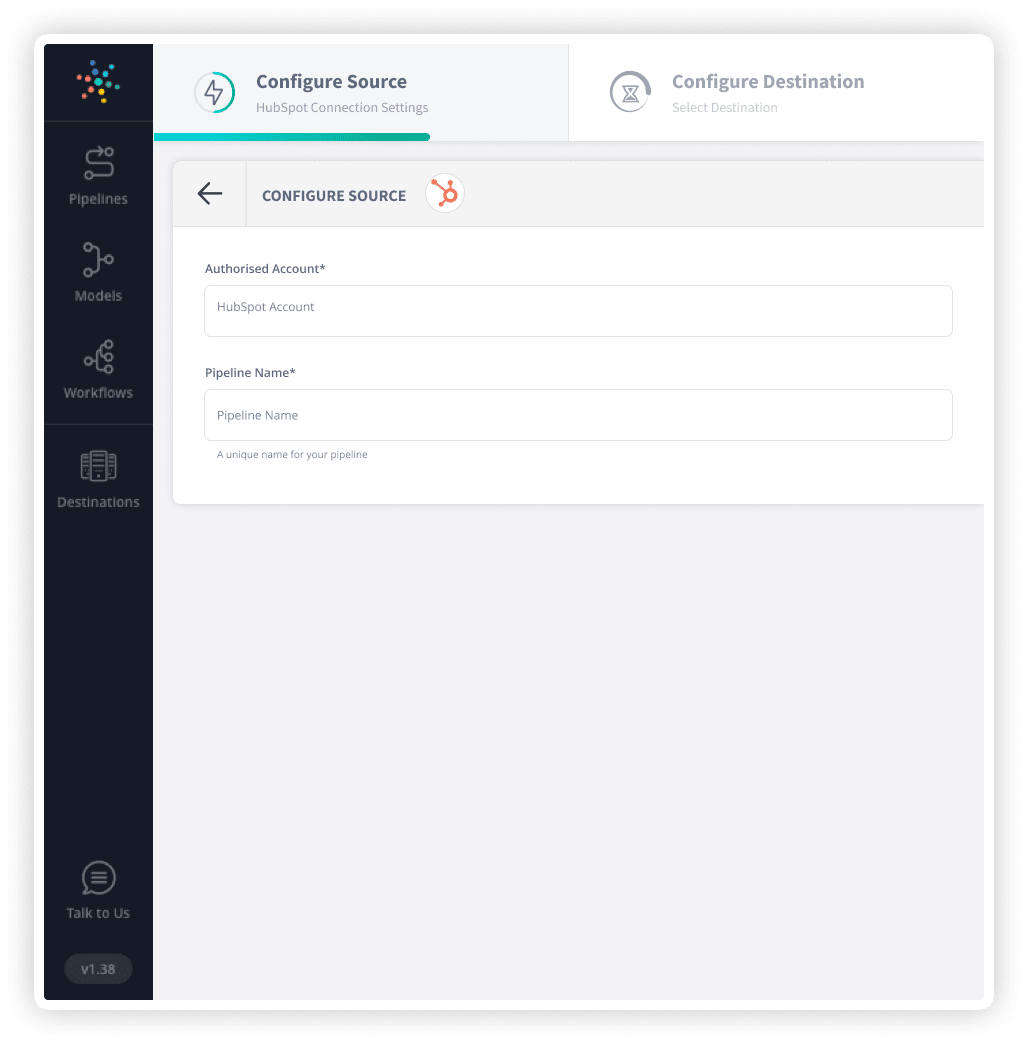 Integrate Data: Load data from HubSpot to Snowflake by providing your Snowflake database credentials such as the username & password. Provide a name for your database, the host and port number for your Snowflake database and connect in a matter of minutes.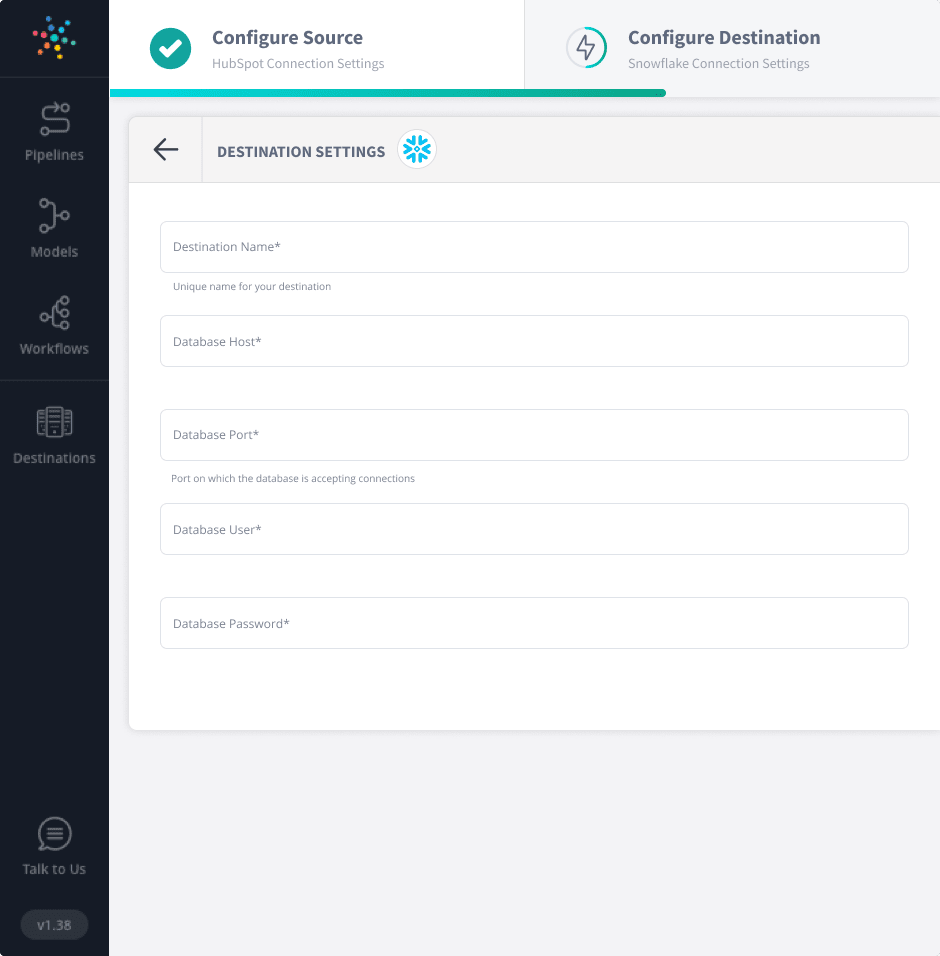 Advantages of using Hevo Data Platform:
Real-Time Data Export: Hevo with its strong integration with 100+ sources, allows you to transfer data quickly & efficiently. This ensures efficient utilization of bandwidth on both ends.
Live Support: The Hevo team is available round the clock to extend exceptional support to its customers through chat, email, and support calls.
Schema Management: Hevo takes away the tedious task of schema management & automatically detects schema of incoming data and maps it to the destination schema.
Minimal Learning: Hevo with its simple and interactive UI, is extremely simple for new customers to work on and perform operations.
Secure: Hevo has a fault-tolerant architecture that ensures that the data is handled in a secure, consistent manner with zero data loss.
Live Monitoring: Hevo allows you to monitor the data flow so you can check where your data is at a particular point in time.
Want to try Hevo? Get started by signing up for a 14-day free trial and experience the feature-rich Hevo suite first hand. Have a look at our unbeatable pricing, that will help you choose the right plan for you.
What are your thoughts on moving data from HubSpot to Snowflake? Let us know in the comments.
No-code Data Pipeline for Snowflake