Amazon Quickbooks Integration: 2 Easy Steps
Do you have a business account with Amazon and want to simplify your Accounting? With the Amazon Business Purchases app, you can connect it to QuickBooks, one of the best Accounting platforms. Amazon Quickbooks Integration is an excellent way to save time while keeping your books up to date. The integration will help import all of your Amazon Business purchases into QuickBooks, allowing QuickBooks to categorize and link them to your bank or credit card records. All that remains is for you to review and approve the work.
In this article, you'll understand the step by step procedure to set up the Amazon Quickbooks Integration. You'll also gain an in-depth understanding of both of these platforms and the features they offer. Finally, you'll get to know how Amazon Quickbooks Integration can be beneficial for your business. Read along to find out more!
Table of Contents
Prerequisites
An Amazon Business Account.
An idea of Accounting.
A Quickbooks Account.
Introduction to Amazon Business

Amazon Business is a marketplace on Amazon for customers and sellers. Businesses of all sizes can sign up for Amazon Business for free to save time and money on commercial purchases. By reaching out to these businesses, traders can increase their Sales on Amazon Business.
Amazon Inc. is a Multinational Technology company based in the United States that specializes in E-commerce, Cloud Computing, Digital Streaming, and Artificial Intelligence. Along with Alphabet (Google), Apple, Meta (Facebook), and Microsoft, it is one of the Big Five companies in the United States' information technology industry. The company has been described as "one of the world's most influential economic and cultural forces" as well as "the world's most valuable brand."
Amazon is well-known for upending well-established industries through technological innovation on a large scale. By revenue and market capitalization, it is the world's largest online marketplace, AI Assistant Provider, Live-streaming Platform, and Cloud Computing platform.
Key Features of Amazon
Identity and Access Management: Identity and Access Management enables you to securely provide credentials to your employer so that they can access information from various platforms and make recommendations to your company.
Virtual Private Clouds (VPCs): VPCs allow you to control both inbound and outbound network traffic. You can connect On-premise servers directly using VPC.
Security Groups and Network Access Control Lists: This feature enables you to secure data by using Firewall Rules. It also protects your server from Denial-of-Service (DDOS) attacks.
Cloud Trail: The Cloud Trail features will provide you with a history of API calls made against your business.
Trusted Advisor: You will receive better recommendations from trusted advisors to increase money and security gaps. They examine the environment and offer solutions that aid in Business Management and Growth.
Introduction to Quickbooks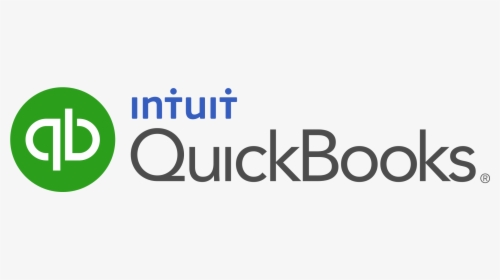 QuickBooks is a piece of Accounting Software. It is used by small and medium-sized businesses to manage income and expenses and keep track of their company's financial health. QuickBooks was launched in 1998 by Intuit, a California-based company. QuickBooks was created to give small business owners the flexibility of an Easy-to-use Software package as well as the structure and compliance necessary to run a profitable business.
It is capable of managing invoices, paying bills, generating reports, tracking cash flows, and preparing taxes. This is useful for managing your customers, vendors, clients, inventory, and finances.
The Report Center allows you to keep track of your company's Sales, Income, Costs, and Overall Growth. QuickBooks automates many aspects of business management, such as Sales Tax Calculation, Product Tracking, and Automatically Updating Transactions in your register, customer, and vendor sections.
Key Features of QuickBooks
Automated: Quickbooks automates tasks, which saves you time on bookkeeping and paperwork.
Reports Made Easy: Reports can be easily generated and customized, allowing you to see your company's financial health.
Cost-Effective & Simple: QuickBooks is affordable regardless of the size of your business. Anyone, from a sole proprietorship to a $25 Million corporation, can afford it. Without a doubt, their PC Accounting software is one of the best business deals available.
Data Accessing: In Quickbooks, all of your data is kept in one place and can be retrieved quickly as needed. Because the accountant will have access to all transactional information and bank statements.
Adaptability: Quickbooks can be customized to meet the user's needs and preferences, making them adaptable to a wide range of businesses.
Simplify Quickbooks ETL with Hevo's No-code Data Pipeline
Hevo Data, A No-code Data Pipeline, helps load data from any data source such as Databases, SaaS applications like Quickbooks, Cloud Storage, SDK,s, and Streaming Services and simplifies the ETL process. It supports 100+ Data Sources including 40+ Free Sources. It is a 3-step process of selecting the data source, providing valid credentials, and choosing the destination. 
GET STARTED WITH HEVO FOR FREE
Hevo loads the data onto the desired Data Warehouse/destination in real-time and enriches the data and transforms it into an analysis-ready form without having to write a single line of code. Its completely Automated Data Pipeline, Fault-tolerant, and Scalable Architecture ensure that the data is handled in a secure, consistent manner with zero data loss and supports different forms of data. The solutions provided are consistent and work with different BI tools as well.
Check out why Hevo is the Best:
Secure: Hevo has a fault-tolerant architecture that ensures that the data is handled securely and consistently with zero data loss.
Schema Management: Hevo takes away the tedious task of schema management & automatically detects the schema of incoming data and maps it to the destination schema.
Minimal Learning: Hevo, with its simple and interactive UI, is extremely simple for new customers to work on and perform operations.
Hevo Is Built To Scale: As the number of sources and the volume of your data grows, Hevo scales horizontally, handling millions of records per minute with very little latency.
Incremental Data Load: Hevo allows the transfer of data that has been modified in real-time. This ensures efficient utilization of bandwidth on both ends.
Live Support: The Hevo team is available round the clock to extend exceptional support to its customers through chat, email, and support calls.
Live Monitoring: Hevo allows you to monitor the data flow and check where your data is at a particular point in time.
SIGN UP HERE FOR A 14-DAY FREE TRIAL!
How to Set up Amazon Quickbooks Integration?
To integrate your Amazon Business and QuickBooks accounts, ensure that you are both the primary administrator for the Amazon Business account and the primary administrator/company admin for your QuickBooks account.
The steps for Amazon Quickbooks Integration are as follows:
Amazon Quickbooks Integration Step 1: Configure the Connection
Log in to your QuickBooks account as an administrator.
Navigate to the Amazon Business Purchases app's home page. You can click here to reach the same.
Choose "Get App" now.
Sign in to your Amazon Business account as the primary administrator when prompted.
Choose the start date for Data Import. All Amazon Business purchases made on or after that date will be synced to QuickBooks for your review.
Choose Finish.
After that, the app will now start importing your Amazon Business purchases and their associated data into QuickBooks. If you have a large number of items to import, you may not see them all right away. Don't worry, the app will continue to work until the task is completed.
Amazon Quickbooks Integration Step 2: Check your Amazon Business Purchases
Once your Amazon Business purchases start reflecting in Quickbooks, you can go ahead and review them. You can then enter these into your Accounting books on Quickbooks. To check all your records, follow the steps given below:
Go to the Banking option.
Choose App Transactions, followed by the For Review tab.
Your Amazon Business purchases and returns are listed, along with information such as product description, quantity, purchase price, and fee breakdowns.
Your Amazon Quickbooks Integration is now all ready to go!
Key Benefits of Amazon Quickbooks Integration
Here are the major benefits of Amazon Quickbooks Integration:
1) Workload Reduction
Even if you're a "Quickbooks pro", you may spend hours each week manually transferring transaction records into your bookkeeping software. The new Quickbooks update streamlines the process by syncing with your Amazon account and automatically importing Sales records several times per day. Amazon Quickbooks Integration saves you hours of work that you can put toward growing your customer base.
2) Reduced Accounting Errors
When manually entering Sales data, it's easy to transpose numbers, which can throw off the accuracy of your books. As the basic information is taken directly from your Amazon account, Amazon Quickbooks Integration eliminates the risk of typos. This not only makes it easier to keep track of your financial records, but it also provides an unrivalled level of precision
3) Product Data Compilation
When Quickbooks imports your data, it categorizes the items sold and automatically calculates your net revenue. This action identifies your most profitable items and totals your expenses, providing you with a clear picture of the financial health of your company. The Amazon Quickbooks Integration provides you with information to help you plan for the future and increase your Amazon Sales.
4) Handle Foreign Currencies
The beauty of Amazon is that people can sell their products globally, allowing them to reach a massive market, QuickBooks makes it simple to accept international payments, record transactions in multiple currencies, and adjust your reports to account for currency fluctuations.
5) Cooperation with Business Partners
Not all Amazon sellers work alone, and it is critical to keep the entire team on the same page. You can grant access to certain features to your accountant and employees so that you can all collaborate more effectively. QuickBooks also allows you to restrict access so that only those with the appropriate credentials can view your books, and you can share reports without sharing login information.
Conclusion
Small businesses are increasingly looking for ways to manage their operations more efficiently and effectively. This Amazon Quickbooks Integration enables businesses and the accountants who serve them to better manage the purchases and overall books of a business owner.
Amazon Business is used by companies in order to expand their operations. The Amazon Quickbooks Integration will automate the data entry and reconciliation tasks that small businesses must perform to keep their books up to date, making life easier for small business owners and the accounting professionals who serve them.
You can now combine the benefits of these two tools to take your business to the next level. Amazon Business & Quickbooks work in tandem to provide a seamless user experience that will help boost Sales for your online business.
However, extracting complex data from a diverse set of data sources such as Quickbooks, CRMs, Project management Tools, Streaming Services, Marketing Platforms can be quite challenging. This is where a simpler alternative like Hevo can save your day!
VISIT OUR WEBSITE TO EXPLORE HEVO
Hevo Data is a No-Code Data Pipeline that offers a faster way to move data from 100+ Data Sources including 40+ Free Sources such as Quickbooks, into your Data Warehouse to be visualized in a BI tool. Hevo is fully automated and hence does not require you to code!
Want to take Hevo for a spin? SIGN UP for a 14-day free trial and experience the feature-rich Hevo suite first hand. You can also have a look at the unbeatable pricing that will help you choose the right plan for your business needs.
Share your experience of setting up the Amazon Quickbooks Integration in the comments section below!
No-code Data Pipeline For Quickbooks