Automate Salesforce Data Export: 4 Easy Methods
Do you want to backup your Salesforce data? Are you wondering how to automate Salesforce data export? If yes, then read on and clear all your doubts. This post walks you through the process of extracting data from Salesforce using the Salesforce data export tool. You will learn about how to automate the process of extracting data from Salesforce and the different options available to do the same.
Here's a snapshot of what this post covers:
Introduction To Salesforce
For any organization, it's very important to maintain a good relationship with customers, and CRM software makes it easier for you to achieve this. Salesforce is the world's #1 Customer Relationship Management (CRM) platform. It has in-built applications for sales, marketing, accounts, leads, opportunities, servicing, marketing, and more. At times, we need to export the data from Salesforce for various reasons.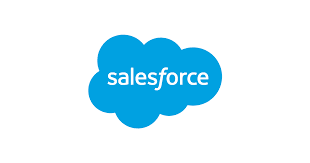 Reasons To Export Data
There are various reasons why you might need to extract data from Salesforce:
You need your Salesforce data for data analysis, reporting, and visualization (produce graphs and charts).
You need to backup your data.
You want to integrate a third-party system that will consume data from your Salesforce account.
Prerequisites
You should have Salesforce Enterprise, Performance, Unlimited, Developer, and Database.com editions. This feature is not available in the Lightning Experience Edition.
You should have read user permissions on the records you wish to export.
Methods To Automate Salesforce Data Export
There are 4 different methods of automating Salesforce data export:
You will learn how to automate data export from Salesforce using each method and the merits and demerits of all methods.
Method 1: Use Salesforce Built-In Export
The Salesforce Data Export tool is a built-in data backup service. You can use it to schedule automatic mass exports of Salesforce records at weekly or monthly intervals. Salesforce provides an easy-to-use wizard interface for interactive use. The Data Export tool will always output CSV files. An email containing the link to these files will be sent to the Salesforce user who schedules that export.
Follow these steps to export data from Salesforce using the Data Loader export wizard.
Click on "Setup" enter "Data Export" in the "Quick Find" box, then select "Data Export" and "Export Now" or "Schedule Export".

The "Export Now" option prepares your files for export immediately. This option is only available if enough time has passed from your last export.
The "Schedule Export" option allows you to schedule the export process for weekly or monthly intervals.

Select the intended encoding for your export file.
Select attachments, documents, and images if you wish to include them in your backups.
Select "Replace carriage returns with spaces" to have spaces instead of carriage returns or line breaks in your export files. This is useful if you plan to use your export files for importing or other integrations.
If you're scheduling your export, select the frequency, start and end dates, and time of day for your scheduled export.
Under "Exported Data", select the types of data to include in your export. We recommend that you select "Include all data" if you're not familiar with the terminology used for some of the types of data.
Click "Start Export" or "Save".
Salesforce creates a zip archive of CSV files and emails you when it's ready. Exports will complete as soon as possible, however, we can't guarantee the date and time of completion. Large exports are broken up into multiple files. Follow the link in the email or click "Data Export" to download the zip file. Zip files are deleted 48 hours after the email is sent.
Method 2: Use A Custom Script
If you have in house resources, then you can extend the Salesforce platform with a custom ETL tool that will take data from Salesforce in CSV format and output the aggregated files in your target destination for analysis or storage. For example, you can adapt this ruby script, which downloads files from Salesforce to your local machine and then sends out an email on completion or failure to download.
Method 3: Use Hevo Data
You can use a paid tool like Hevo Data as your implementation partner to ease the pain of automated Salesforce backups. Hevo Data is a fully-managed extract, transform, and load service that makes it simple and cost-effective to categorize your data, clean it, enrich it, and move it reliably between hundreds of data stores.
Hevo Data will create an incrementally updating mirror image of your Salesforce records without any manual intervention, cleans any data that requires transformations due to business logic differences between systems, and incrementally loads the data.
Once your ETL job is ready, you can schedule it using Hevo's flexible scheduler, with dependency resolution, job monitoring, and alerting. Hevo will automatically infer the data format schema, and partitions of your in-flight data and creates a corresponding table in your target store.
Follow these steps to export data from Salesforce using the Hevo Data export wizard.
Authenticate and configure your Salesforce data source.
Configure the destination where the data needs to be loaded. Hevo supports hundreds of destinations, including cloud storage buckets, data lakes, and data warehouses.
Here are more reasons to try Hevo:
Simple: The setup and implementation of Hevo are hassle-free and can be done in minutes.
Zero Maintenance: Hevo is a fully managed platform and takes care of everything once the setup is done.
Completely Automated: With Hevo, you don't have to write custom codes. Hevo can detect errors and resolves them simultaneously.
Auto Mapping: Hevo maps the incoming schema into the destination schema automatically. They also handle all the changes in the schema.
Real-Time: Hevo offers real-time streaming architecture and ensures that the data is exported without any delay.
Give Hevo a try by signing up for a 14-day free trial.
Method 4: Use Salesforce AppExchange
AppExchange is your one-stop-shop for ready to install solutions in Salesforce. There are thousands of applications listed in the AppExchange marketplace, including many free ones to help your business do more with Salesforce. These apps are tailored for every industry, for example, financial services, government, health care, professional services, and more.
You can use the search to filter for ETL tools listed on AppExchange.
Conclusion
To conclude, this blog discusses various approaches to automate Salesforce export data. If you are willing to write custom scripts, then you can consider method 3, but if you are looking for a fully-automated No-code Data Pipeline, then give Hevo a try. Hevo makes sure that your exported data is reliable and consistent. Hevo also offers pre-built data integration from 100+ data sources.
So, if Hevo fulfills your checklist, then join us by signing up for a 14-day free trial today.
What are your thoughts on the four approaches to automate Salesforce data export? Let us know in the comments.
No-code Data Pipeline for Salesforce