6 Best Databases To Use In 2021
Data is now considered to be one of the most valuable assets of any organization. It makes transactions within a business easier and facilitates a smooth flow of operations. Data is also a key decision-making tool as organizations are relying on evidence-based decision-making more than ever before. As a result, every organization is looking for a way to store their data in the most efficient way possible.
As organizations become more data-driven, incorporating the best databases has become crucial to differentiate in the competitive market. With several types of databases available in the market, it becomes strenuous for companies to assess and implement the one that can streamline the data flow. What makes it even more challenging for organizations is the rapid improvements and changes in databases with every new update. This article will provide you with a comprehensive understanding of the kind of databases along with the best databases available in the market, allowing you to make a decision based on your business and data requirements.
Table of Contents
Introduction to Databases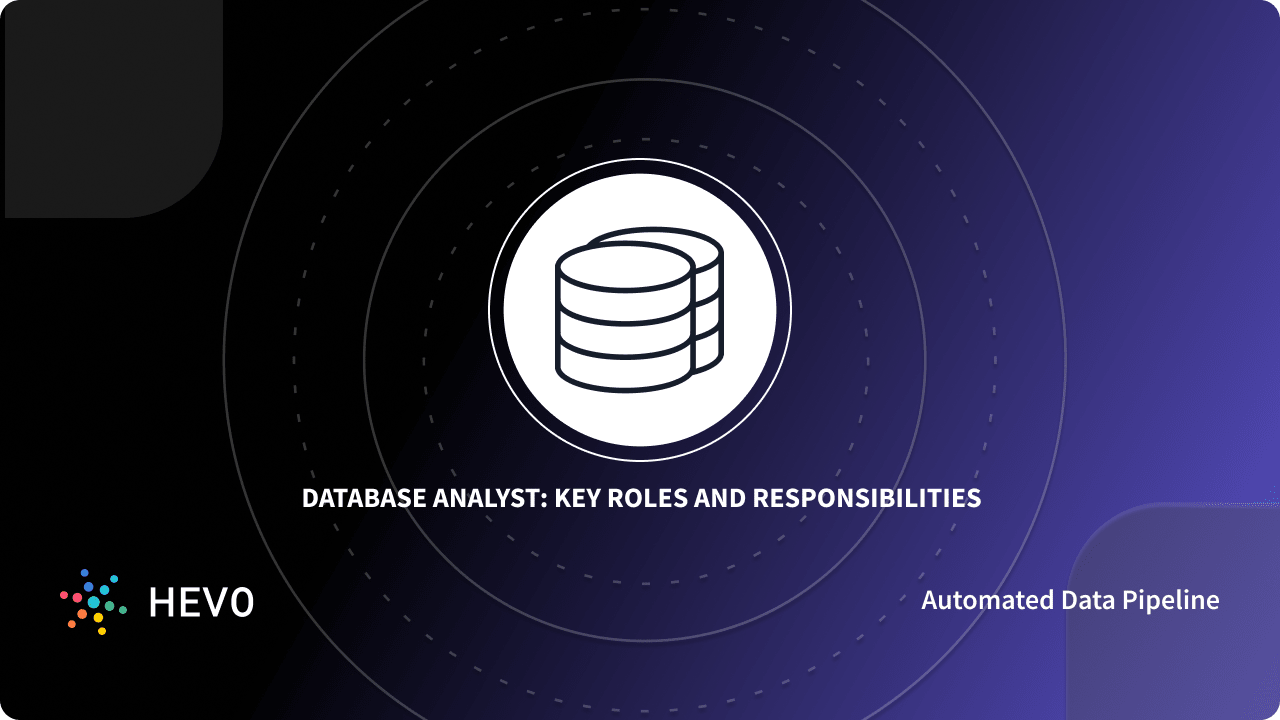 A Database is a systematic collection of a wide range of Structured and Unstructured Data in an electronic system, which is managed through a Database Management System (DBMS). Collectively, data, database, Database Management System (DBMS), and all associated applications form a database system. One might think of a database system as a vast table with multiple rows and columns, but it is much more than that. With the ever-multiplying information, the need to create a better-than-before Database Management System (DBMS) increased to yield numerous databases for precise results. A database is primarily divided into Flat Files, Relational, and Non-Relational Databases.
Simplify ETL Using Hevo's No-code Data Pipeline
Hevo is a No-code Data Pipeline that offers a fully managed solution to set up data integration to your Data Warehouse from 100+ data sources(30+ free data sources). It will automate your data flow in minutes without writing any line of code. Its fault-tolerant architecture makes sure that your data is secure and consistent. Hevo provides you with a truly efficient and fully-automated solution to manage data in real-time and always have analysis-ready data.
Let's look at Some Salient Features of Hevo:
Secure: Hevo has a fault-tolerant architecture that ensures that the data is handled in a secure, consistent manner with zero data loss.
Schema Management: Hevo takes away the tedious task of schema management & automatically detects schema of incoming data and maps it to the destination schema.
Minimal Learning: Hevo, with its simple and interactive UI, is extremely simple for new customers to work on and perform operations.
Hevo Is Built To Scale: As the number of sources and the volume of your data grows, Hevo scales horizontally, handling millions of records per minute with very little latency.
Incremental Data Load: Hevo allows the transfer of data that has been modified in real-time. This ensures efficient utilization of bandwidth on both ends.
Live Support: The Hevo team is available round the clock to extend exceptional support to its customers through chat, email, and support calls.
Live Monitoring: Hevo allows you to monitor the data flow and check where your data is at a particular point in time.
Explore more about Hevo by signing up for the 14-day trial today!
Types of Databases
The three types of databases are as follows:
Flat File Database: Flat File Databases store data without any proper structure or indexing. The data in a Flat File Database does not relate to one another, thereby serving as a solution for relatively simple database tasks. This makes it almost ineffective in the data-driven world.
Relational Database: As the name suggests, Relational Database stores and provides access to related data points. Based on the Relational Model, the database was created to structurize a wide variety of information. For instance, an E-Commerce business needs to track its transactions. The challenge here might include repeated customers or products or addresses linked with different customers who might be related. In such a case, storing information in multiple tables is more accessible than the linear model of storing data. This structure defines a hierarchy to access and manage all the data and hence, it is called a Hierarchical Database. This model uses a tree structure to link several child nodes to a parent, using a one-to-many relationship for different data elements.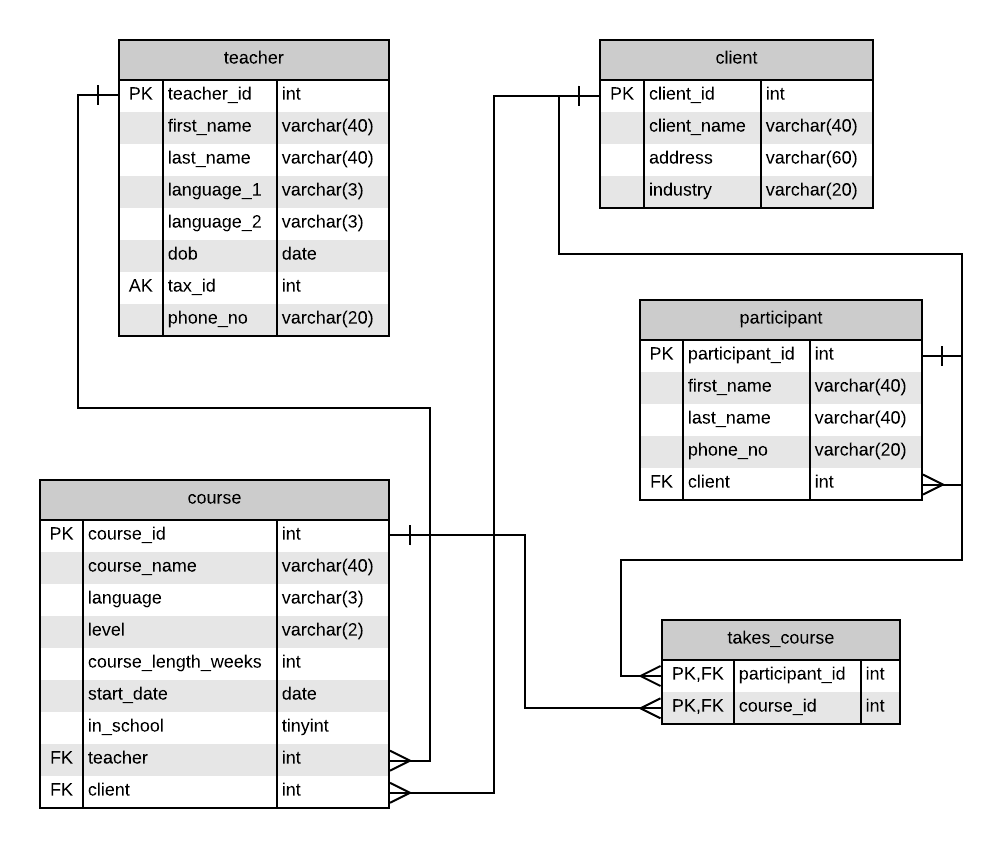 Non-Relational Database: It was created to primarily deal with Unstructured Data that is generated from numerous sources such as documents, audio, video, social networks, etc. This database has gained popularity in recent years since companies now have to deal with Unstructured Data more than ever before. This model stores data differently from relational tables to permit the related data to be kept within a single data structure. Non-Relational Database is further divided into four types of databases, i.e., Document Store, Key-Value Databases, Wide-column Stores, and Graph Databases.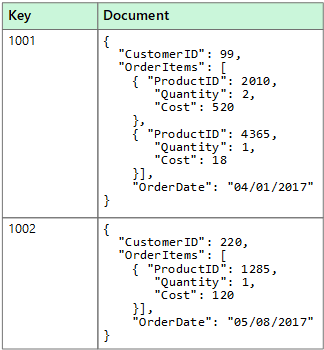 Understanding the Benefits of Databases
The key benefits of using a database are as follows:
Improved Data Sharing: Database equips users with better access to well-managed data. This allows users to respond in time to the changes occurring around them.
Decreased Data Redundancy: The File-based Data management system often led to data redundancy as it contains several files that were stored in multiple locations in a system. This situation was fostering numerous copies of the same file. Today, in a database, the slightest change is reflected immediately throughout the tables, preventing any chance of encountering duplicate data.
Improved Data Security: As the number of new users increase, the amount of data sharing also increases. This further increases the risk for data security. But, Database Management Systems (DBMS) offer a secure platform and robust policies that ensure data privacy.
Faster Data Access: Databases offer impromptu responses to database queries, allowing faster and more accurate data access. For instance, if your client deals with a large amount of sales data with databases, they can get better access to the data, triggering a faster sales cycle.
6 Best Databases for 2021
The 6 best databases available in the market are as follows:
1) Best Databases for 2021: MySQL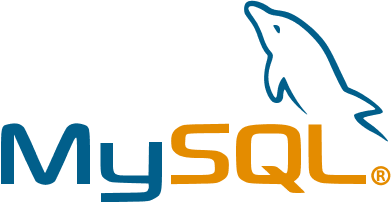 MySQL was launched in 1995 by Michael Widenius, Allan Larsson, and David Axmark. It is an Open-Source Relational Database Management System (RDBMS) based on the Structured Query Language (SQL), which is available under the GNU General Public license but also comes with proprietary licenses. According to Stack Overflow survey 2020, MySQL is used by 55.6% of the respondents, making it the most widely used database in the world.
It enables innovative Database Administrators and Software Developers to build and deploy the next-gen Web, Embedded, Mobile, and Cloud Software-as-a-Service (SaaS) / Platform-as-a-Service (PaaS) / Database-as-a-Service (DBaaS) applications on the latest development frameworks and hardware platforms.
MySQL is a highly scalable database system that possesses the ability to run on multiple platforms such as Linux, Windows, and Unix. Some of the key features of MySQL are as follows:
MySQL is extremely easy to deploy and manage.
It supports ACID (Atomicity, Consistency, Isolation, Durability), thereby making it the most reliable.
This Relational Database Management System (RDBMS) offers fast-loading utilities with different memory cache to maintain and administer Servers.
MySQL can be configured with any programming language but is used mainly with PHP.
It offers high-performance results without compromising essential functionalities.
It provides complete security for the data as it consists of solid Data Security layers. Only authorized users can access the database using encrypted passwords.
More information about MySQL can be found here.
2) Best Databases for 2021: PostgreSQL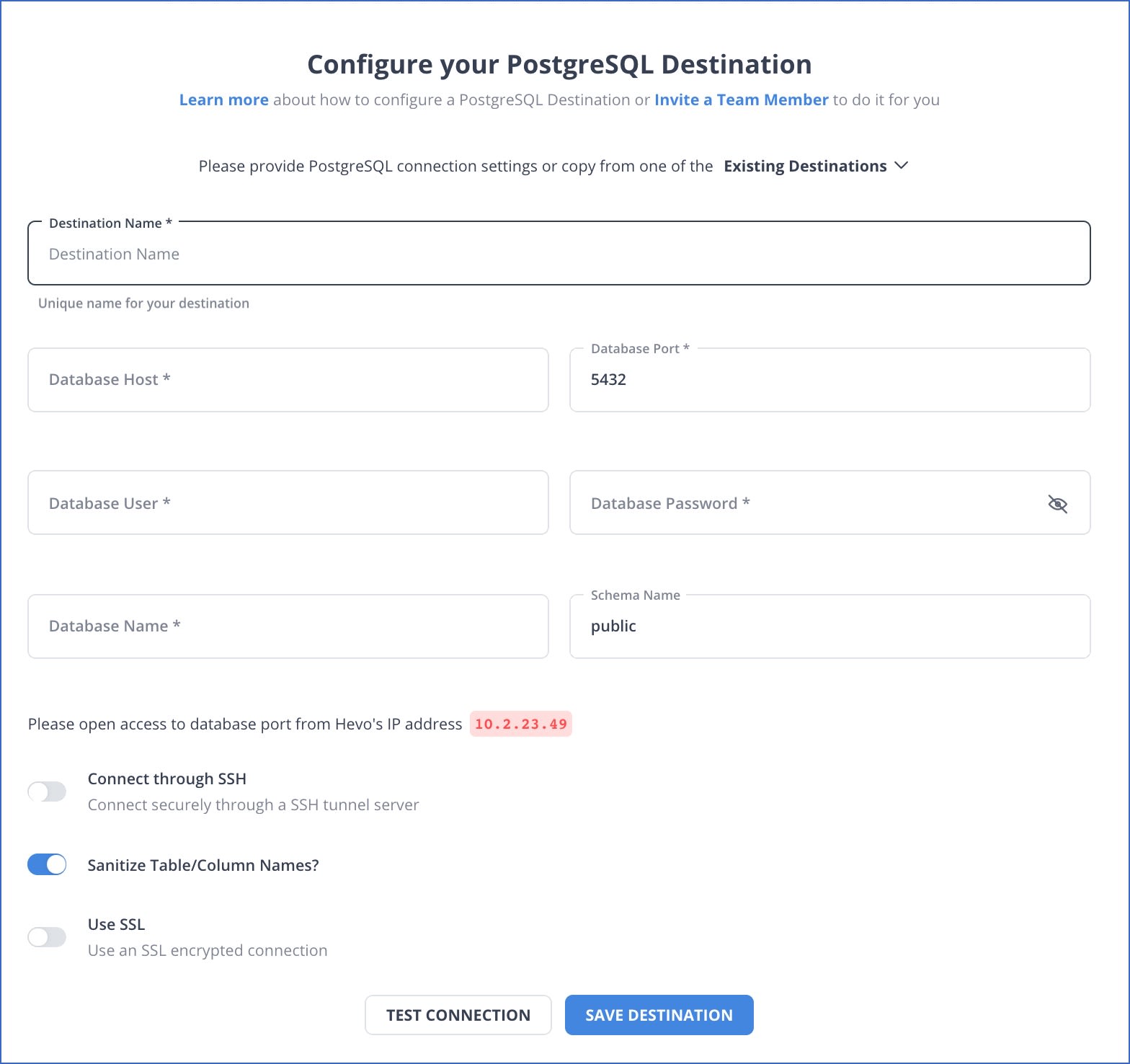 PostgreSQL is a free and Open-Source Object-Relational Database Management System (ORDBMS) that emphasizes extensibility and SQL compliance and was developed by Michael Ralph Stonebraker in 1996. It is compatible with several operating systems, including Windows, Linux, MacOSX, Unix, etc.
PostgreSQL houses numerous features such as Inheritance and Function Loading that make it one of the best databases available. These features are used to enhance the extensibility, reliability, and data integrity while handling data. It comes with various data types and robust feature sets that allow businesses to achieve their data handling objectives. The key features of PostgreSQL are as follows:
It houses numerous constraints that can ensure Data Integrity. These constraints include Primary Keys, Foreign Keys, Explicit Locks, Advisory Locks, Exclusion Constraints.
It supports various features of SQL such as Multi-Version Concurrency Control, SQL Sub-selects, complex SQL queries, Streaming Replication, etc.
It is compatible with multiple data types, including Structured, Primitives, Customizations, Geometry, and Document.
It is highly extensible in several phases like JSON/SQL path expressions and Stored procedures and functions.
More information about PostgreSQL can be found here.
3) Best Databases for 2021: Microsoft SQL Server

Microsoft SQL Server was developed by Microsoft Corporation in 1989. It is now considered to be an excellent Relational Database Management System (RDBMS) for both On-premise and Cloud environments. This enterprise-proven agile database has built-in intelligence that allows businesses to scale the performance, availability, and security seamlessly based on their requirements. It is available both on Windows and Linux platforms.
Microsoft SQL Server is identical to Sybase SQL Server 4.2. This is because their basic architecture process and Transact-SQL Procedural languages are similar. This database has several competitive features that secure it a unique place in the analytics industry. Some of these features are as follows:
Microsoft SQL Server and other Big Data tools can be used to build a superior shared Data Lake.
It allows users to gain insights by querying across their entire dataset without moving or replicating their data.
It comes with built-in features for Data Classification, Protection, and Monitoring as it identifies and provides alerts on suspicious activities, security gaps, and misconfigurations.
It supports Structured, Semi-structured, and Spatial data
It comes with custom-built graphical integration and allows users to create various designs, tables and view data without syntax.
It allows users to combine data from any source by harnessing an extensive connector library and new transformations in the Microsoft SQL Server Analysis Services (SSAS) Tabular Model.
More information about Microsoft SQL Server can be found here.
4) Best Databases for 2021: MongoDB

MongoDB is an Open-source Document-oriented Database that is used to store high-volume data and was founded in 2007 by Dwight Merriman, Eliot Horowitz, and Kevin Ryan. MongoDB is a scalable, flexible database platform that overcomes the relational database approach. It provides users an unparalleled level of flexibility by horizontal scaling and load balancing capacities.
MongoDB is suitable for hierarchical data storage and is almost 100 times faster than Relational Database Management System (RDBMS). This platform centers around the CAP theorem (Consistency, Availability, and Partition tolerance.)
MongoDB offers developers several out-of-the-box capabilities, irrespective of where it is published (privately on-site or in the public cloud). Some features are as follows:
It is highly scalable. Numerous companies across industries leverage MongoDB to create Clusters with more than 100 nodes and millions of documents within the database.
It offers high availability with replica sets.
It is very flexible and adaptable as it stores the data in the documents.
In case of hardware failure, it can run over multiple Servers, balancing the load or duplicating data to keep the system running.
The data model available within this database platform enables users to represent hierarchical relationships, store arrays, and other complex structures seamlessly.
More information about MongoDB can be found here.
5) Best Databases for 2021: Oracle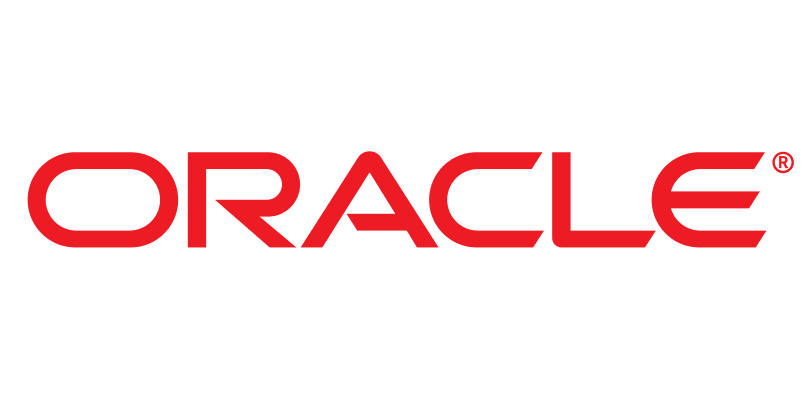 Oracle Database is a widely used Relational Database Management System (RDBMS) across industries. It is one of the most popular databases since it is considered to be a cost-optimizing and high-performance solution. It is the only converged Enterprise Relational Database present in the industry. Oracle Database supports Structured Query Language (SQL) to interact with the database.
This multi-model Relational Database Management System (RDBMS) was primarily designed for Enterprise Grid Computing. After the success of its 19C database, Oracle Database 21C was released earlier this year that brings wide-ranging capabilities like Multi-workload Improvement with AutoML.
Oracle Database is among the most widely used databases in the industry as they support all data types involving Relational, Graph, Structured, and Unstructured information and is hence considered to be one of the best databases available in the market. The key features of Oracle Database are as follows:
It houses numerous features such as Real Application Clustering and Portability, making this Relational Database Management System (RDBMS) much more scalable during business growth.
High data availability is required for running real-time applications. Oracle offers a high-performance computing environment that is powerful enough to provide all-time data availability. It also ensures data remains available during unplanned downtimes. In downtimes, any database needs to recover quickly to provide high-data availability. Oracle is laden with comprehensive recovery features to bring out data from failures. During such times, the unaffected part of data remains good to use simultaneously, with the affected part being repaired within minutes to ensure the availability of data in that part as well.
More information about Oracle can be found here.
6) Best Databases for 2021: Remote Dictionary Server (Redis)

Developed by Salvatore Sanfilippo, Remote Dictionary Server (Redis) is an Open-source In-memory Key-value Database that supports multiple data structures. It is often used for Cache Management and speeding up Web Applications. It runs on POSIX systems such as Linux, MacOSX, and Solaris. Redis is popular in industries such as Gaming, Financial Services, IoT, etc. due to its ability to process millions of requests for real-time applications. It offers unmatched speed because it is an in-memory database and does not require disk or SSDs to store data.
The key features of Redis are as follows:
Redis offers superior speed with its enhanced caching and in-memory capabilities.
It supports a wide range of data structures like strings, lists, hashes, bitmaps, HyperLogLogs, and sets.
It is compatible with programming languages such as Java, Python, PHP, C, C++, C#, etc.
Redis powers some of the top organizations in the most competitive industries like chat/messaging, gaming, media streaming, etc.
It supports mission-critical applications by offering easy access to data for training, building, and deploying applications for business operations like fraud detection.
More information about Remote Dictionary Server (Redis) can be found here.
Conclusion
A few years ago, database selection was a more straightforward process. All one had to do was to choose a Relational Database for most of their requirements. However, in modern software development, the selection process has become more intrinsic. This article provided you with an in-depth understanding of the best databases available in the market.
Most modern businesses today use multiple databases for their operations. This results in a complex situation since it can be a complicated task if a common analysis integrating data from all these databases has to be performed. A data integration solution has to be built first that can integrate all data from these databases and store it in a centralized location. Businesses can either choose to make their own data integration solutions or use existing platforms like Hevo.
Details on Hevo's pricing can be found here. Give Hevo a try by signing up for the 14-day free trial today.
No-code Data Pipeline For Your Data Warehouse