Top 10 Successful Data Analyst Company in 2023
The emergence of technology as a key driving force in all sectors of the world has led to the generation of massive amounts of data today. Without Data Analytics, companies cannot understand what this information means. This is simply because data has become an integral part of any successful organization in the modern era. Data Analytics is a subfield of Data Science that focuses on extracting insights from data (Structured and Unstructured data) and applying the knowledge and skills to solve problems.
Upon a complete walkthrough of this article, you will be able to understand the importance and the key concepts associated with Data Analytics. You will also come across a list of the top 10 Data Analyst Company.
Introduction to Data Analytics
Data Analytics is a broad term that constitutes a wide variety of Data Analysis techniques. Any kind of information can be subjected to these Data Analysis techniques to produce insights that can be leveraged to improve the decision-making process. Data Analytics is widely used in the commercial industry as it helps companies better understand their customers, chalk out effective strategies and grow their revenue. The information revealed with Data Analytics can be used to optimize processes and increase the overall efficiency of a business.
Types of Data Analytics
Data Analytics is a broad field but there are four primary types of Data Analytics. They are as follows:
1) Descriptive Analytics
Descriptive Analytics helps answer questions about past performances. It combines large data sets and summarizes them to describe the results for the stakeholders involved. By developing Key Performance Indicators (KPIs), it can help you track the effectiveness of a strategy. Metrics like Return on Investment (ROI), an example of Descriptive Analytics are used in many industries. Special metrics are developed to track performance in specific industries. This process requires relevant Data Collection, Data Processing, Data Analysis, and Data Visualization. This process provides essential information about past performance.
2) Diagnostic Analytics
Diagnostic Analytics helps in identifying the root cause of why certain things happened. This type of analysis complements the most basic Descriptive Analytics. It takes the insights generated from Descriptive Analysis and digs deep to find the cause. Performance Indicators are further examined to find out why they have improved or worsened.
3) Predictive Analytics
Predictive Analytics helps answer questions about what will happen in the future. This technique uses historical data to identify trends and determine whether they are likely to reoccur. Predictive Analytics tools provide valuable information about future events and they encompass a variety of statistical and Machine Learning techniques such as Neural Networks, Decision Trees, and Regression to identify certain trends and patterns.
4) Prescriptive Analytics
Prescriptive Analytics helps answer questions about what needs to be done. By using the findings of Predictive Analytics, data-driven decisions can be made. This enables companies to make informed decisions in the face of uncertainty. Large data sets can be analyzed by past decisions and events, and the likelihood of different outcomes can be estimated.
Understanding the Need for Data Analytics
Data Analytics helps companies leverage their data and use it to identify new opportunities, which in turn leads to smarter business strategies, more efficient operations, higher profits, and happier customers. Data Analytics can help companies in the following areas:
Cost Reduction: Big Data Technologies such as Hadoop and Cloud-Based Analytics offer considerable cost advantages when storing large amounts of data and can show more efficient ways of driving businesses.
Better Decision Making: Data Analytics provides the ability to analyze new data sources. Companies can analyze information instantly and make decisions based on what they have learned.
Satisfy Customer Needs: With the ability to measure customer needs and satisfaction through analytics, you can give customers what they want.
Simplify ETL Using Hevo's No-code Data Pipeline
Hevo is a No-code Data Pipeline that offers a fully managed solution to set up data integration from 100+ data sources (including 40+ free data sources) to numerous Business Intelligence tools, Data Warehouses, or a destination of choice. It will automate your data flow in minutes without writing any line of code. Its fault-tolerant architecture makes sure that your data is secure and consistent. Hevo provides you with a truly efficient and fully automated solution to manage data in real-time and always have analysis-ready data.
Get Started with Hevo for free
Check out some cool features of Hevo:
Secure: Hevo has a fault-tolerant architecture that ensures that the data is handled in a secure, consistent manner with zero data loss.
Schema Management: Hevo takes away the tedious task of schema management & automatically detects schema of incoming data and maps it to the destination schema.
Minimal Learning: Hevo, with its simple and interactive UI, is extremely simple for new customers to work on and perform operations.
Hevo Is Built To Scale: As the number of sources and the volume of your data grows, Hevo scales horizontally, handling millions of records per minute with very little latency.
Incremental Data Load: Hevo allows the transfer of data that has been modified in real-time. This ensures efficient utilization of bandwidth on both ends.
Live Support: The Hevo team is available round the clock to extend exceptional support to its customers through chat, email, and support calls.
Live Monitoring: Hevo allows you to monitor the data flow and check where your data is at a particular point in time.
Sign up here for a 14-day Free Trial!
Top 10 Data Analyst Company
There are several Data Analytics companies around the world. The Data Analytics industry seems to have grown exceptionally in recent years, with several new companies entering the market every year. These companies collect and perform Multilevel Analyses on the data generated by the brands. They organize data to help the company identify Market gaps, Marketing Strategy, and Product Development. Below is the list of the top 10 Data Analyst Company in the world:
1) Accenture Analytics
Accenture is a Fortune Global 500 company providing services such as Application Development, SAP, Software Development, Blockchain, Supply Chain, and Operations, etc. The company employs more than 492 thousand people who serve customers spread across 200 cities of 120+ countries. It has proven to be one of the largest companies in the tech niche worldwide.
They have also worked to become one of the leading Data Analyst Company. With Machine Learning and Artificial Intelligence, they have a Data Analytics Solution service that supports businesses. They have been working with SAS for more than 15 years and have also collaborated on more than 250 projects. As part of this Data Analyst Company, you can work with more than 1,800 Data Analysts on board. It is one of the best companies for Data Analysts.
For further information on Accenture Analytics, click here to check out their official website.
2) iTechArt
iTechArt is a USA-based Data Analyst Company providing core services like Real-Time and Predictive Data Analysis. It was founded in 2002 and currently has an employee base of more than 1600. iTechArt is a customer-specific Software Development company that helps both Start-ups and Medium-to-large Enterprises to optimize their Data Analysis process and make it future-proof. ITechArt's dedicated teams create user-centric and bespoke solutions that enable customers to leverage insights from billions of interactions.
For further information on iTechArt, click here to check out their official website.
3) Absolut Data
Absolut Data is a USA-based company headquartered in San Francisco. It specializes in Market Research, CRM Analysis, Big Data Analytics, and Visualization. Absolut Data pursues a diagnostic methodology using cutting-edge techniques that fuse technology, complex data, and Advanced Analytics. The Data Analyst Company believes in the Decision Engineering approach, which is one step ahead of the Traditional Analytical approach. The company has managed to develop powerful yet easy-to-use products under the NAVIK brand that enable frontline Marketing Managers, Sales Reps, and Analytics Teams to harness the power of Artificial Intelligence (AI).
For further information on Absolut Data, click here to check out their official website.
4) Tableau
Tableau is a popular Data Analyst Company based in the United States. It has tools to help you graphically organize your data. Salesforce recently bought the brand. Even though they're connected to Salesforce, they still work individually, focusing on Business Analytics and intuitive visual representation of data. With frequent updates, they keep releasing new functionalities for the software. Recently, the latest update to Tableau's Data Analysis tools made highly scalable Vector Data Maps available. The brand's revenue is expected to exceed $1 billion, making it one of the best Data Analyst Company in the world.
For further information on Tableau, click here to check out their official website.
5) Manthan Systems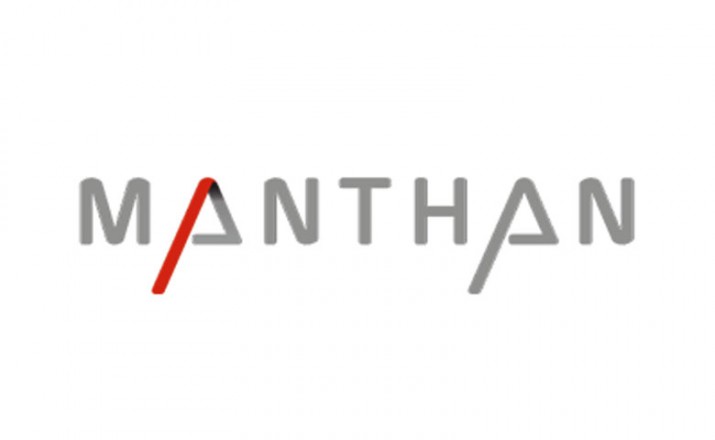 Manthan Systems is based out of Bengaluru, India, and was founded in 2003. Manthan Systems is a leading Data Analyst Company specializing in Big Data Solutions and AI-supported decision-making for private customers. The company serves a broad retail customer base that includes Restaurants, Convenience, E-Commerce, Grocery, Fashion and Apparel.
For further information on Manthan Systems, click here to check out their official website.
6) LatentView Analytics
LatentView Analytics was founded in 2006 and is headquartered in New Jersey, San Jose. In India, it has offices in Mumbai and Chennai. LatentView Analytics was named Analytical Solutions Provider of the Year by Frost and Sullivan in 2015. Taking into account the constant technological developments. Latent View has its own Research and Development centre called IdeaLabs. With this R&D Lab, the company manages to deliver Big Data and Predictive Analytics Solutions. Its innovative products and services spread across a variety of industries including Retail, Consumer Goods, Technology, and Financial Services.
For further information on LatentView Analytics, click here to check out their official website.
7) Oracle
Oracle is one of the most prominent technology companies in operation, It is also one of the oldest companies in the world. Founded in 1977, Oracle has an employee strength of over 1,35,000. There are different IT Services, as well as Software Services provided by Oracle that has conquered the market. They also have their Data Analysis Software that is well known to serve businesses. The Data Analytics Software uses Machine Learning and helps various companies with Data Analysis. It is surely one of the largest Data Analyst Company in the world.
For further information on Oracle, click here to check out their official website.
8) SG Analytics
SG Analytics is an India-based Research and Data Analytics Company established in 2006. It provides data-driven advisory-based services specializing in Data Analysis, Investment and Market Research. SG Analytics is one of the leading Data Research and Analytics companies with offices in different parts of the world. The company was named "Best Employer in the Region" in 2016 and 2017 and was even able to maintain the same reputation in 2018.
For further information on SG Analytics, click here to check out their official website.
9) Mu Sigma
Mu Sigma is a USA-based company that was founded in 2004 with its key services being Data Analytics and Management Consulting. Its current employee strength is more than 3500. Mu Sigma provides tools that help customers analyze data. Instead of relying on Artificial Intelligence or Machine Learning processes to help companies manage their data, they instead offer services and tools that equally require human intelligence for Data Analysis, enabling the users to organize and analyze data.
For further information on Mu Sigma Analytics, click here to check out their official website.
10) Fractal Analytics
Fractal Analytics is a USA-based Data Analyst Company that was established in the year 2000. Currently, Fractal Analytics has offices in the UK and India and its core services are Artificial Intelligence and Data Analysis. They work in a variety of industries including Healthcare, Technology, and many more. Qure.ai and Cuddle.ai are the two subsidiaries of the brand that works in the field of Artificial Intelligence and offer various services. The company has an employee strength of over 1500.
For further information on Fractal Analytics, click here to check out their official website.
Conclusion
In this article, you learned about Data Analytics and its importance. You also learned about some of the best Data Analyst Company that one might prefer to go to. These Data Analyst Companies have a reputation for providing the best in class services to their customers. Additionally, these Data Analyst Companies closely work with their clients to organize their data and draw insights from it.
To perform any kind of Data Analysis, the first step is to integrate data from various sources. Most businesses today have an extremely high volume of data with a dynamic structure that is stored across numerous applications. Creating a Data Pipeline from scratch for such data is a complex process as businesses will have to utilize a high amount of resources to develop it and then ensure that it can keep up with the increased data volume and Schema Variations. Businesses can instead use automated platforms like Hevo.
Visit our Website to Explore Hevo
Hevo Data, a No-code Data Pipeline, helps you transfer data from a source of your choice in a fully automated and secure manner without having to write the code repeatedly. Hevo, with its strong integration with 100+ sources & BI tools, allows you to not only export & load Data but also transform & enrich your Data & make it analysis-ready in a jiff.
Want to take Hevo for a spin? Sign Up for a 14-day free trial and experience the feature-rich Hevo suite first hand. You can also have a look at our unbeatable pricing that will help you choose the right plan for your business needs!
Share your learnings of the top 10 Data Analyst Companies in the comments below!
No-code Data Pipeline for your Data Warehouse