10 Best Data Lineage Tools in 2023
Data lineage can be defined as the pathway of the data journey, which includes its origin, each stop along the way, and an explanation of how and why the data has moved over time. The data lineage can be documented visually from source to eventual destination. It tries to note stops, deviations, or changes along the way.
The process simplifies tracking for operational aspects like day-to-day use and error resolution. The current market contains many options for Automated Data Lineage Tools and a few of the best ones are mentioned below.
What is Data Lineage?
Data Lineage represents the process of understanding, recording, and visualizing data as it advances through various stages and completes its cycle from data sources to destination and utilization. This includes all transformations the data underwent along the way
Data Lineage allows companies to:
Track errors in data processes
Implement process changes with lower risk
Perform system migrations with confidence
Combine data discovery with a comprehensive view of metadata, to create a data mapping framework
Data Lineage helps companies ensure that the data being utilized is coming from a trusted source, ensuring the process of transformation is performed correctly, and that it is properly loaded to the specified location. Data lineage plays an important role when strategic decisions rely on accurate information. If data processes aren't tracked correctly, data becomes almost impossible, or at least very costly and time-consuming, to verify.
Data Lineage focuses on validating data accuracy and consistency, by allowing users to search upstream and downstream, from source to destination, to discover anomalies and correct them.
Data lineage can help in the following areas:
Allows companies to Rely on Strategic Data: In the current scenarios, Data is the factor that keeps businesses running. Every department of a company, which includes marketing, manufacturing, management, and sales, relies on data. Information gathered from research, from the field, and from operational systems helps optimize organizational systems to improve products and services. Dat lineage tries to provide detailed information which helps in better understanding the proper meaning and validity of this data.
Monitors Data influx: Data changes over the course of time. New methods of collecting and accumulating data must be combined and analyzed, and used by management to create business value. Data lineage provides tracking capabilities that make it possible to reconcile and make the best use of old and new datasets.
Easier Data migrations: Companies tend to switch, upgrade and improve data storage. When IT needs to move data to new storage equipment or new software systems, they need to understand the location and lifecycle of data sources. Data lineage provides this information quickly and easily, making migration projects easier and less risky.
Comprehensive Data Governance: Data Lineage tracks the data in detail. The data can be used in a good way to provide compliance auditing, improve risk management, and ensure data is stored and processed in line with organizational policies and regulatory standards.
Scale your data integration effortlessly with Hevo's Fault-Tolerant No Code Data Pipeline
1000+ data teams rely on Hevo's Data Pipeline Platform to integrate data from over 150+ sources in a matter of minutes. Billions of data events from sources as varied as SaaS apps, Databases, File Storage and Streaming sources can be replicated in near real-time with Hevo's fault-tolerant architecture.
GET STARTED WITH HEVO FOR FREE
Check out what makes Hevo amazing:
Near Real-Time Replication -: Get access to near real-time replication on All Plans. Near Real-time via pipeline prioritization for Database Sources. For SaaS Sources, near real-time replication depend on API call limits.
In-built Transformations – Format your data on the fly with Hevo's preload transformations using either the drag-and-drop interface or our nifty python interface. Generate analysis-ready data in your warehouse using Hevo's Postload Transformation.
Monitoring and Observability-: Monitor pipeline health with intuitive dashboards that reveal every stat of the pipeline and data flow. Bring real-time visibility into your ETL with Alerts and Activity Logs.
Reliability at Scale -: With Hevo, you get a world-class fault-tolerant architecture that scales with zero data loss and low latency.
24×7 Customer Support – With Hevo you get more than just a platform, you get a partner for your pipelines. Discover peace with round-the-clock "Live Chat" within the platform. What's more, you get 24×7 support even during the 14-day free trial.
Hevo Data provides Transparent Pricing to bring complete visibility to your ETL spend. You can also choose a plan based on your business needs.
SIGN UP HERE FOR A 14-DAY FREE TRIAL
What are the Best Data Lineage Tools in 2023?
There are an abundant number of Automated Data Lineage Tools in the market that provides Data Lineage functionalities but the below-mentioned ones are the top plates and provide efficiency along with trust.
Data Lineage Tools #1: OvalEdge
OvalEdge is an Automated Data Lineage tool that works on a combination of data governance and data catalog tools. Hence, its usage is to understand, find, govern, and regulate data. Additionally, the tool helps one to deliver insights in the best ways.
Therefore, the software crawls one's system database to collect all available data to create a catalog. Thus, it indexes all this data and draws a lineage that shows the complete data cycle.
Furthermore, the data is organized manner to easily access each one and get a data summary for easier comprehension. Besides, it employs different data management platforms, business intelligence, and analytical platforms.
Key Features
It is used via the web as it's cloud-based or installed on Windows and Linux computers.
OvalEdge discovers data and delivers powerful insights quickly.
Also enables users to establish and improve data access, data literacy, and data quality.
Pricing
Starter Package – $100 per month per user
Other Packages – Custom pricing
Data Lineage Tools #2: CloverDX
CloverDX is a conventional automated data lineage tool developed to solve data challenges. Prominently, the tool is perfect for enterprise data management.
Additionally, CloverDX features a developer-friendly visual designer. Thus, this is most helpful to data novices as it makes the entire data design method not appear complex. Therefore, the automated data lineage tool is ideal for data migration as repeatable tasks can be automated.
Therefore, it also cleans data and helps fix any errors, so consistency is not affected. Hence, it is available on Cloud, Windows, and Mac.
Key Features
Makes data available to people, applications, and storage under a single unified platform.
Developer-friendly open architecture and flexibility let you package and hide the complexity for non-technical users.
Pricing
Starting Price: $5000.00/one-time
Data Lineage Tools #3: Alation
Alation is an automated Data Lineage tool launched in 2012. It is AI-driven and can support data discovery, data lineage and governance, and transformation. Thus, the software works with a native cloud service, the Alation Cloud Service, which permits faster delivery.
Therefore, it also features an advanced behavioral analysis engine that identifies the most profound insights. Thus, with guided navigation, anyone can use this software seamlessly.
Moreover, it follows a people-first approach, and cataloging, data classification, and stewardship can all be automated.
Moreover, the software automatically produces quality flags, warnings, etc., to help one make the best decisions.
Alation is popular amongst top organizations like PepsiCo, Motorola, ComED, etc.
Key Features
It improves the productivity of analysts.
Also improves the accuracy of analytics.
Empowers better business decisions.
Pricing
After creating an account and scheduling a demo, one can discuss with the sales team a suitable pricing plan. Note that Alation charges per feature.
Data Lineage Tools #4: Datameer
Datameer gives data and analytics solutions to all industries. Therefore, it is an automated data lineage tool for multiple individuals and businesses because it is simple, and their team provides quality support. Thus, the platform features two main products: Datameer Spotlight and Datameer Spectrum. Both are data engineering solutions.
With Datameer products, one has to access tools for discovering, accessing, modeling, and delivering data. Modeling and building data pipelines with Datameer needs no coding. Hence, it's a complete visual process, and one can count on its efficiency.
Moreover, it's straightforward to discover the tools/data one needs, thanks to the Google-like search engine. One can use the Datameer automated Data Lineage tool in other cloud solutions, such as Microsoft Azure, Amazon AWS, and Google Cloud.
Key Features
It is a SaaS data transformation solution for snowflake data warehouses.
It has a no-code interface.
Pricing
Personal Edition – $300 per year
Workgroup Edition – $19,188 per year
Enterprise Edition – Custom pricing
Data Lineage Tools #5: Atlan
Atlan automated Data Lineage tool serves as a modern data workspace for data catalog, lineage, quality, and exploration. It is for non-technical users with an open API architecture and is quick to deploy.
With Atlan, one can quickly discover all the data assets with the help of solid search algorithms. Moreover, the software's interface is intuitive and comparatively easy to navigate. Therefore, one can immediately discover assets like intelligence reports and data tables.
The Atlan bot automatically performs data lineage. Atlan combines with several third-party platforms, including Snowflake, Amazon S3, Amazon Redshift, Azure, Google Cloud, MySQL, Tableau, etc.
Key Features
Atlan auto-generates data quality profiles, which makes detecting insufficient data, dead easy.
Pricing
Starter Package – Up to 500 data assets
Premier Package – Up to 3000 data assets
Enterprise Package – Unlimited data assets
Data Lineage Tools #6: Truedat
Truedat is an automated Data Lineage tool that can turn the data into a valuable business asset. Bluetab Solutions developed this software.
Thus, it operates for cloud ingestion, data lake governance, data quality, etc. Some top organizations that use truedat are LaLiga, Telcel, BMN, Naturgy, and Bankia.
Therefore, it provides a solution for end-to-end data governance that includes both data lineage and data quality. Besides, one can switch from a technical view to a simple business view. Hence, the software is ideal for novices and experts.
Truedat unites with other third-party tools, including MicroStrategy, Google BigQuery, Microsoft Azure, Oracle, Hive, Power BI, Amazon Redshift, and more.
Key Features
It helps to define business processes, roles & responsibilities.
It also helps to put processes into practice.
Pricing
Data Lineage Tools #7: Kylo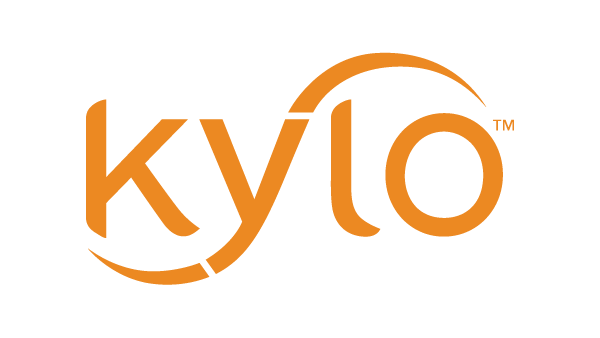 Launched by Teradata, Kylo is a unique software for building data pipelines. The software has five key features: ingesting, preparing, discovering, monitoring, and designing data. Therefore, it is applicable as a data lake platform.
Also, it has features for metadata management, data governance, and data security. Hence, it's an open-source software which makes it an advantage for programmers.
Moreover, with the simple guided user interface (UI), data ingestion is seamless. There's the transformation characteristic for preparing data, and Kylo also practices Apache Spark. Thus, Kylo features modern methods of monitoring feeds.
Key Features
It features a pipeline template mechanism that makes it possible to connect it with any data source, format, and deploy data into any target.
It monitors the health of feeds and services in the data lake.
Tracks SLAs and troubleshoot performance.
Pricing
Data Lineage Tools #8: Trifacta
Trifacta is a Data Lineage Tool that makes it easier for data professionals to leverage Artificial Intelligence in accessing, transforming, and automating Data Pipelines. It is widely used by over 10,000 companies for managing their data. Trifacta comes with a visual and scalable data transformation solution that helps in speeding up the process.
Key Features
Trifacta can easily integrate with Amazon AWS, Microsoft Azure, Google Cloud, SnowFlake, and Databricks.
Trifacta can identify errors and outliers and automatically correct them.
Pricing
Starter Plan – $80 per month per user
Professional Plan – $400 per month per user
Enterprise Plan – Custom pricing
Data Lineage Tools #9: Dremio
Dremio is a Data Liberation and Data Lineage Tool used to migrate Data Warehouse workloads, move off Data Warehouse, on-premises to Cloud platforms, etc. It uses Apache Arrow to deliver 1000X faster speed in data transfer. With this Data Lineage tool, users can create better data lineage using the best architecture. It helps in getting rid of bottlenecks while transferring large data sets between applications.
Key Features
Dremio helps in modernizing data Analytics without affecting the workloads.
Pricing
Pricing for Dremipo can be discussed with the Sale team after scheduling a demo.
Data Lineage Tools #10: Tokern
Tokern is an open-source Data Lineage Tool used for collecting, organizing, and analyzing Data Lake's metadata. It collects all the data and delivers it to the centralized Data Catalog so that you can manage all your datasets and metadata information from one point. It also keeps track of PHI, PII, and other critical data and creates a data dictionary that helps in managing correct data assets.
Key Features
Tokern supports integration with Snowflake, AWS Redshift, BigQuery, GCP, AWS, and other cloud platforms.
Pricing
Conclusion
Data Lineage is an important process that allows companies to access and interpret data in an efficient manner such that it provides maximum meaning to Data with utmost trust for generating insights.
This article gives a comprehensive guide on Data Lineage and Data Lineage Tools. It also gave the top Automated Data Lineage tools available in the market.
Hevo Data is a No-code Data Pipeline and has awesome 150+ pre-built Integrations that you can choose from.
visit our website to explore hevo[/hevoButton]
Hevo can help you Integrate your data from numerous sources like Airtable WordPress and load them into a destination to Analyze real-time data with a BI tool such as Tableau. It will make your life easier and data migration hassle-free. It is user-friendly, reliable, and secure.
SIGN UP for a 14-day free trial and see the difference!
Share your experience of learning about Automated Data Lineage Tools in the comments section below.
No-Code Data Pipeline for your Data Warehouse