7 Best Database Replication Tools
The process of Database Replication can be crucial for brands to be able to draft backups and copies of different versions of the Database system. Even though taking a snapshot of the current Database might seem like an easy thing to do, but there can be various complications in the process, especially when large memory sources are involved.
This article unfolds how you can choose the right Database Replication tools to cover all your requirements. You will also explore the factors that you must consider while selecting the Database Replication tools. Let's get started.
Table of Contents
What is Database Replication?
Database Replication is the process of storing data at multiple locations to be able to access ongoing versions of the data from anywhere. It involves copying data from one server to another for uniform availability and sharing of data.
Data Replication is frequently used for disaster recovery, ensuring that an accurate backup is available at all times in the event of a disaster, hardware failure, or a data breach. Having a replica can also help enterprises with a large number of locations access data more quickly. Moreover, putting a backup of the data closer to the user can speed up access and balance network load.
A few of the popular Database Replication tools include Hevo Data, Fivetran, Rubrik, etc.
To know more about Database Replication, visit this link.
Factors to Consider while Selecting Database Replication Tools
Data Replication allows large-scale data sharing among systems and distributes network load among multisite systems by making data available on several hosts or data centers. So, to select the right Database Replication tools for your use, you can start by looking at the following factors:
1) Purpose of Replication
There can be different reasons for Data Replication on your end. It is possible that you need to migrate applications to the cloud or perhaps you are looking for a hybrid cloud solution. Whether you require real-time analysis of the setup or the use of replication is for synchronization in your instance. The first step is to understand why you want to carry out a replication in the first place.
2) Requirements
Database Replication tools often offer varied features of replication and even additional peripheral features. You need to chalk out your requirements and expectations from the tool. It could depend on the number of sources and targets involved or the amount of data you are going to deal with.
3) Picking the Right Combination
You need to pick the right combination of different factors suitable for your situation. The price point, functionalities, and ease of access can be some relevant deciders for your Database Replication tools. For a company, it is important to invest in their budget. Thus, the goal is to find the best Database Replication tools in your allotted budget for the job.
7 Best Database Replication Tools
Here's a list of some of the best Database Replication tools available in the market, that you can choose from, to simplify Replication. Selecting the right tool for your business needs has never been this easy:
7 Best Database Replication Tools
With the wide range of products available in the market, it becomes difficult to find the perfect Database Replication tools for the company's requirements. Here is a comprehensive list of 7 of the most popular and time-tested Database Replication tools.
We have included tools from different price ranges and with complementary features of one another so you can understand which tool would serve your use best.
1) Hevo Data
Scale your Data Integration effortlessly with Hevo's Fault-Tolerant No Code Data Pipeline
As the ability of businesses to collect data explodes, data teams have a crucial role to play in fueling data-driven decisions. Yet, they struggle to consolidate the scattered data in their warehouse to build a single source of truth. Broken pipelines, data quality issues, bugs and errors, and lack of control and visibility over the data flow make data integration a nightmare.

1000+ data teams rely on Hevo's Data Pipeline Platform to integrate data from over 150+ sources in a matter of minutes. Billions of data events from sources as varied as SaaS apps, Databases, File Storage and Streaming sources can be replicated in near real-time with Hevo's fault-tolerant architecture.
Check out what makes Hevo amazing:
Reliability at Scale – With Hevo, you get a world-class fault-tolerant architecture that scales with zero data loss and low latency.
Monitoring and Observability – Monitor pipeline health with intuitive dashboards that reveal every stat of pipeline and data flow. Bring real-time visibility into your ELT with Alerts and Activity Logs.
Auto-Schema Management – Correcting improper schema after the data is loaded into your warehouse is challenging. Hevo automatically maps source schema with destination warehouse so that you don't face the pain of schema errors.
24×7 Customer Support – With Hevo you get more than just a platform, you get a partner for your pipelines. Discover peace with round the clock "Live Chat" within the platform. What's more, you get 24×7 support even during the 14-day full-feature free trial.
All of this combined with transparent pricing and 24×7 support makes us the most loved data pipeline software on review sites.
Pricing
Take our 14-day free trial to experience a better way to manage data pipelines.
Get Started with Hevo for Free
2) Rubrik
Features
Rubrik is a cloud data management and backup tool which offers prompt backups, archival, instant recovery, analytics, and copies data management. It offers simplified backups and integrations with modern data center technologies. With an easy-to-use interface, you can easily store and delegate to any user group. Some drawbacks can be seen in the integration of multiple clusters into a single dashboard, the requirement of which depends on the use case.
Pricing
Generally offering a free trial, there are specific charges for different features offered at a premium level.
Use Case
If your requirements involve archiving into AWS, Azure, or GCP, Rubrik can be your go-to tool. You can choose this tool if instantiation isn't a priority on your agenda.
3) Carbonite Availability
Features
Carbonite Availability provides a two-in-one feature of Data Replication and disaster recovery option. It is one of the few tools that can handle the replication of both physical and virtual environments. Some issues that might exist can be related to error handling and restarting services on servers.
Pricing
The pricing for Carbonite Availability starts at $1000 per server and adds up depending on the platform used.
Use Case
This tool will work the best in a DR scenario where continuous replication is needed with no time constraints.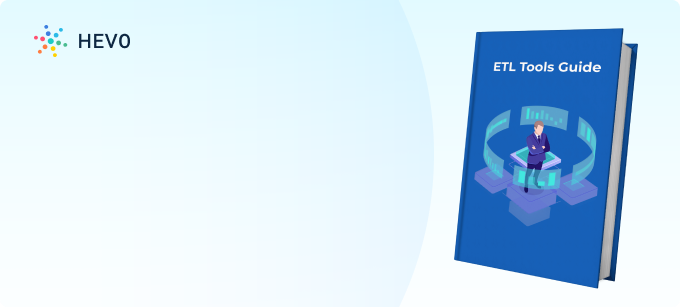 Download the Guide to Evaluate ETL Tools
Learn the 10 key parameters while selecting the right ETL tool for your use case.
4) SharePlex
Features
SharePlex is one of the Database Replication tools that features the use of real-time replication. The tool is compatible with a variety of databases and is highly configurable. With a message queuing mechanism, it offers fast data transfer and is highly scalable. Some drawbacks can be seen in the monitoring services as well as the change data capture process rendered by the tool.
Pricing
Free Data Replication can be carried on a basic level with added costs for infrastructure.
Use Case
It can be best used for the process of heterogeneous replication from one database to another. If you're looking to expand from on-base to cloud, this can be the replication tool for you.
5) NetApp SnapMirror
Features
The SnapMirror replication offered by NetApp is one of the most popularly used Database Replication tools. It focuses on the features of disaster recovery and business continuity. Multiple recovery options are provided without any impact on the system or network performance. Some memory management issues can occur if the destination database isn't adept.
Pricing
The NetApp Data Replication rates vary based on the Data Replication policy chosen, starting at $0.10 per hour.
Use Case
If you're looking to retain an offsite backup or want a tool that complements data recovery NetApp is one of the most comprehensive options available for you.
6) Fivetran
Features
Fivetran is suitable for replications of all application databases and files when used in tandem with high-performance data warehouses. With an easy five-minute setup, standardized cloud pipelines are then fully managed without any need for maintenance.
Pricing
The Fivetran pricing varies as $1.00 per credit at the Starter plan, $1.50 per credit for a Standard plan, and $2.00 per credit at the Enterprise plan.
Use Case
This tool is suitable when you have a lot of data in different locations that you want to unify in a single space. It facilitates cluster replications very well and can be your go-to tool for that requirement.
7) IBM Spectrum Protect
Features
It is a tool with a combination of Data Replication and data restoration features. It offers organized management of backup copies and also offers a diverse range of options for backup policy configuration. The configuration complexity issue can be considered a drawback in the tool with few limitations also seen in stable online viewing.
Pricing
The pricing of IBM Spectrum Protect grows to start at $86.30 per device.
Use Case
IBM Spectrum can be a great tool if your agenda is to create high-capacity backup copies or deal with huge amounts of information. It might not be the tool for you if you are looking for virtual environment backups.
Conclusion
Thus, you can check out these Database Replication tools as per your requirements. If you're dealing with larger chunks of data, Fivetran and IBM Spectrum can be good options for you. For stable data recovery, go for NetApp SnapMirror.
Visit our Website to Explore Hevo
If you're looking for an all-in-one solution, that will not only help you transfer data but also transform it into analysis-ready form, then Hevo Data is the right choice for you! It will take care of all your analytics needs in a completely automated manner, allowing you to focus on key business activities.
Want to take Hevo for a spin? Sign Up for a 14-day free trial and experience the feature-rich Hevo suite first hand. You can also have a look at the unbeatable pricing that will help you choose the right plan for your business needs.
Share your experience of using Database Replication Tools in the comment section below.
Replicate Data in Minutes using No-Code Data Pipeline