Setting up Trello Roadmap Simplified: 3 Easy Steps
No matter what type of business you're in, setting up concrete goals and objectives, significantly enhances your chances of success. Building a Roadmap for your business or product and making it accessible to your teammates makes you more likely to achieve your desired goals. Trello is one of the most popular Project Management Tools that allows you to build Roadmaps for your business.
Upon a complete walkthrough of this article, you will be having a decent understanding of Trello and its key elements. You will also be able to create a custom Trello Roadmap for your business. Read along to learn more about Trello Roadmaps.
Table of Contents
Prerequisites
An active Trello account.
Introduction to Trello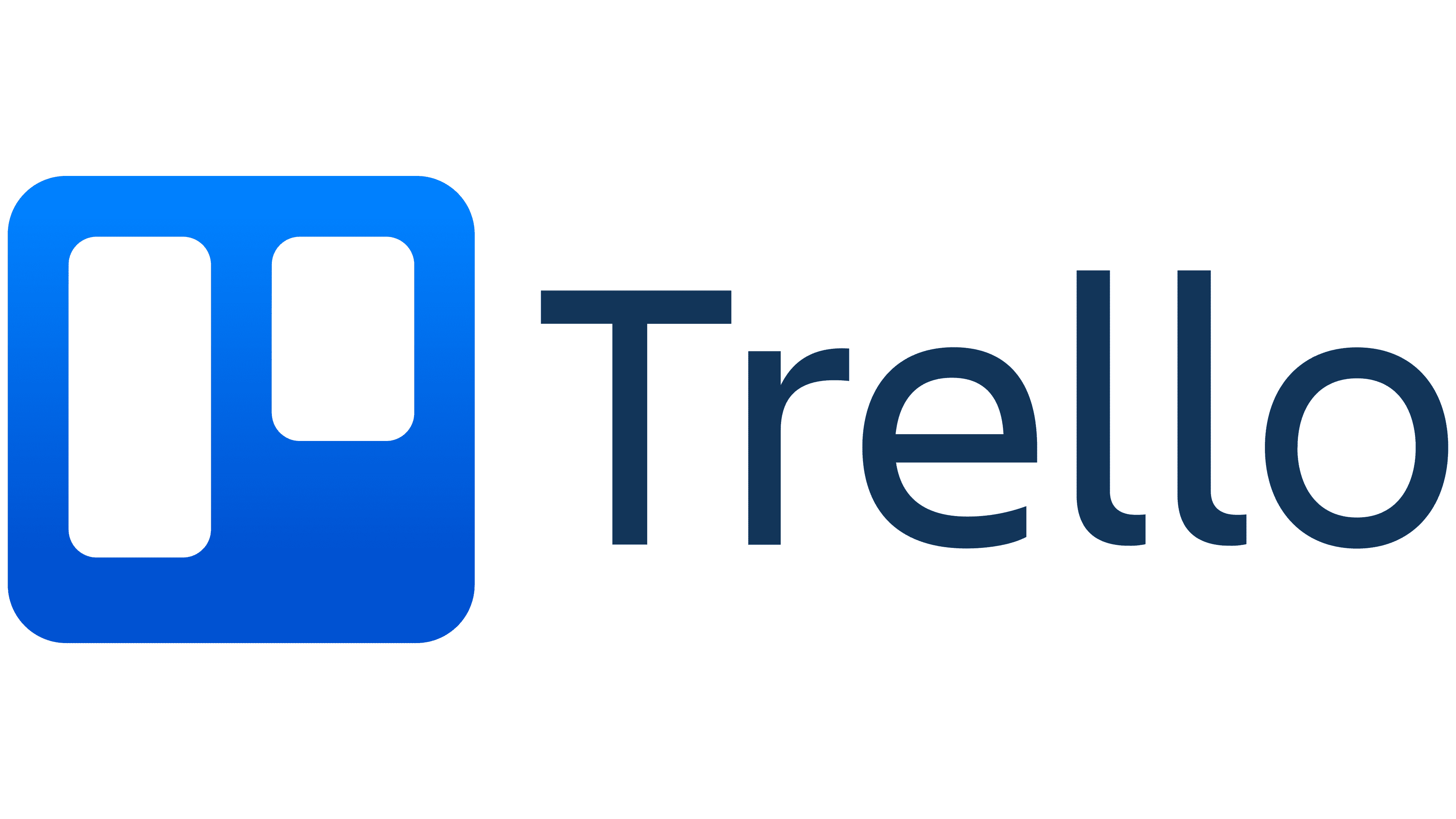 Trello is a Kanban-based Visual Project Management and Collaboration tool that allows Individuals, Freelancers, and Project Managers to flexibly organize projects and prioritize tasks. You can create Boards that are essentially a series of lists of cards with powerful features and automation. Instead of following emails and holding unproductive meetings, you can see the status of each project at a glance with the help of Trello Boards. Trello enables you to keep track of who is working on what, set due dates and project priorities, and view all files related to specific projects via Trello Cards. With various customization options, you can control and design your own Dashboard according to the business requirements.
Key Features of Trello
With Customer Satisfaction being the topmost priority, Trello has evolved over time. There are several features that Trello offers and some of them are listed below:
Collaboration: Trello encourages team members to join the discussion by leaving comments on Cards. With immense transparency, teams can check project progress by looking at the Board and taking the necessary action.
Automation: The Butler feature lets you automate all of the repetitive tasks in Trello, like marking tasks and deleting cards after a project is complete, ordering lists, or even setting up custom rules.
PowerUps: PowerUps is one of the most intuitive features that Trello offers. It enables the user to integrate Trello with third-party applications and services. Trello has over 200 PowerUps, hence all of the essential tools companies use on a regular basis can be kept in one place.
Reasonable Timeframes: Trello Calendar PowerUps lets you prioritize tasks with shorter deadlines, assign last-minute tasks and view them based on their status, you can also activate the iCal feed from your current calendar application and import tasks that have already been assigned.
Security: The Trello System is designed to meet the highest security standards. It uses a 256-bit AES Encryption mechanism to ensure your data never falls into the wrong hands. As an administrator, you can set permissions and make your Boards private. In this case, only an authorized person can have access to the Boards you have created.
Roadmaps: Trello Roadmap allows you to plan the course of action for every stage of your project. In the later section of this article, you will learn about the steps required to create Trello Roadmaps.
For further information on Trello, click here to check out their official website.
3 Key Elements of Trello
There are three key elements of Trello that improve the workflow. They are as follows:
1) Boards
Boards represent a concept, tailor-made for planning and coordinating Project Management. This can be a process that requires organization or a continuous workflow, such as Ad Management, Content Creation, or Advertising. You can create a new Board or choose one of the several existing standard templates.
When you create a new Board, the default setting is 'Workspace Visible', which means anyone in your workspace can view, join, and edit the contents of your Boards. You can change the setting to private if you don't want other members to see your Trello Boards. You can also give all of your projects a unique look by uploading a personal picture, selecting an image from Unsplash, or choosing a solid color as the background.
2) Lists
After you've set up a Trello Board, the next step is to add Lists to the empty canvas. The Board can be arranged horizontally or vertically using lists, which is followed by Cards arranged in a vertical manner. Lists and Cards are independent of each other, so you can freely edit or move them without affecting each other. Lists allow users to divide their Board into different workflow stages/categories to complete related cards of the same category or stage.
3) Cards
Cards represent tasks that you or your team members are working on. You can save all tasks (Cards) in a to-do list. Since Cards are independent of Lists, you can move them into different categories as you work.
For more advanced tasks, Trello allows users to deal with Cards. Click on a Card and you'll have access to features like Adding a Description, Comments, Members, Tags, Checklists, Attachments, Expiration dates, Boosters, etc. in the card area, making your work life easier by adding filters. You can also change the cover of the Card to make it more visible on the Board.
Introduction to Trello Roadmap
Trello Roadmap is the common and holistic blueprint of your vision, including the goals to achieve that vision. It depicts various stages of the project and what actions you want to take in those respective stages of your project to achieve the desired goal. Creating Trello Roadmaps not just allows you to consider all the possible scenarios, but also acts as a single point of contact for your team to collaborate on multiple projects. This Roadmap can be kept private or made available to the public for the sake of transparency and to encourage end-users to share suggestions.
Simplify your Trello ETL and Analysis with Hevo's No-code Data Pipeline

Hevo Data, a No-code Data Pipeline, helps load data from any data source such as Trello, Databases, SaaS applications, Cloud Storage, SDKs, and Streaming Services and simplifies the ETL process. It supports 100+ data sources like Trello and loads the data onto the desired Data Warehouse, enriches the data, and transforms it into an analysis-ready form without writing a single line of code.
Its completely automated data pipeline offers data to be delivered in real-time without any loss from source to destination. Its fault-tolerant and scalable architecture ensures that the data is handled in a secure, consistent manner with zero data loss and supports different forms of data. The solutions provided are consistent and work with different Business Intelligence (BI) tools as well.
Get Started with Hevo for Free
Check out some of the cool features of Hevo:
Secure: Hevo has a fault-tolerant architecture that ensures that the data is handled securely and consistently with zero data loss.
Schema Management: Hevo takes away the tedious task of schema management & automatically detects the schema of incoming data and maps it to the destination schema.
Minimal Learning: Hevo, with its simple and interactive UI, is extremely simple for new customers to work on and perform operations.
Hevo Is Built To Scale: As the number of sources and the volume of your data grows, Hevo scales horizontally, handling millions of records per minute with very little latency.
Incremental Data Load: Hevo allows the transfer of data that has been modified in real-time. This ensures efficient utilization of bandwidth on both ends.
Live Support: The Hevo team is available round the clock to extend exceptional support to its customers through chat, email, and support calls.
Live Monitoring: Hevo allows you to monitor the data flow and check where your data is at a particular point in time.
Connectors: Hevo supports 100+ data sources and integrations to SaaS platforms, files, databases, analytics, and BI tools. It supports various destinations including Google BigQuery, Amazon Redshift, Snowflake Firebolt Data Warehouses; Amazon S3 Data Lakes; and MySQL, MongoDB, TokuDB, DynamoDB, PostgreSQL databases to name a few.
Sign up here for a 14-Day Free Trial!
Steps to Set up Trello Roadmap
Now that you have a basic understanding of Trello, its key components, and Roadmaps, you are all set to learn how to build custom Trello Roadmaps from scratch. You can follow the steps given below to create your own Trello Roadmaps:
Step 1: Create a Board
The first step involved in creating a Trello Roadmap requires you to create a Trello Board. To do so, you can follow the steps given below:
Log in to your Trello account by clicking here.
Navigate to the '+' in the header and click on the Create Board option.
Before a Board is created, you need to assign a name to your Trello Board. Once you have successfully created a Trello Board, you can also invite your team members to edit and customize your Board.
Step 2: Create and Customize Lists
Lists are like subfolders and appear horizontally across the Board. They divide the Board into sections and can be used to represent Edit Areas, Work Stages, Timelines, and much more. As a Product Roadmap, is usually quite complex, you need to use Lists to break the Roadmap into multiple phases. To add Lists to the Board, you can follow the steps given below:
Navigate to the rightmost part of your Board and click on the Add a list button to create new Lists.
Give a name to the List that you wish to create and click on Add.
Step 3: Add Cards to your Roadmap
Once you have created the Lists, you need to place Cards in them that appear vertically one below the other and can be used to represent Tasks, Checklists, Documents, Instructions, Process Steps, Due Dates, and much more. Cards can be moved from one List to another to indicate a change in the status of a particular task. To add cards to your Trello Board, you can follow the steps given below:
To add a Card to the Board, you must be a member of that Board. In case, you're not sure of whether you are a member or not, check the membership list in the Board's menu. There you can ask another Board member to add you. Depending on your Board's configuration, you may also see a "Join Board" button:
Navigate to the bottom of the List and click on Add a Card button.
As you add Cards, work with team members and stakeholders to make sure you create Cards that are relevant to your short, medium, and long-term goals. You can also break the Cards into to-do checklists.
Once you follow the above steps in the correct sequence, you will be ready with a Trello Roadmap of your own.
Conclusion
In this article, you learned about Trello and the features that it offers. You also learned about how various key elements of Trello can be leveraged to create custom Trello Roadmaps that can help you simplify the Work Management process and boost your revenue to new heights! With your Roadmap now ready, you can analyze your progress and project success with ease. However, to carry out an in-depth analysis of your project, you would often need to extract data from multiple sources to have all insights. Integrating and analyzing your data from a diverse set of data sources can be challenging and this is where Hevo Data comes into the picture.
Visit our Website to Explore Hevo
Hevo Data is a No-code Data Pipeline and has awesome 100+ pre-built integrations(including 30+ free sources) as well that you can choose from. Hevo can help you integrate data from numerous sources such as Trello and load it into a destination to analyze real-time data with a BI tool and create your Dashboards. It will make your life easier and make data migration hassle-free. It is user-friendly, reliable, and secure.
Want to take Hevo for a spin? Sign Up for a 14-day free trial and experience the feature-rich Hevo suite first hand. You can also have a look at the unbeatable pricing that will help you choose the right plan for your business needs.
Share your experience of building Trello Roadmaps. Tell us in the comments below!
No-code Data Pipeline for Trello