Building Impeccable Airtable Dashboards Simplified 101
Even after having the requirements to manage with huge chunks of data, organizations still use Spreadsheets for analysis, instead of Databases. They don't opt for using Databases because these often require SQL scripting skills. And this is where Airtable comes in. It unifies the Functionality of a Database and the Style of a Spreadsheet in such a manner that users are constantly aware of what is going on.
Airtable is a Cloud-Based Project Management Tool aiming at small and medium-sized enterprises and departments inside large enterprises. This platform is primarily concerned with data organization and collaboration. Airtable claims to be able to "organize anything, with anybody, from anywhere." Data that is related to one another can be linked together.
Moreover, Airtable supports an in-built feature that helps in visualizing the data stored in Airtable Bases, called Airtable Dashboards. These are similar to Business Intelligence or Data Dashboards that are used to visualize and analyze the datasets. Airtable Dashboards provide a wide array of integrations with self and cross-platform apps that help create multiple varieties of visualizations thus increasing the flexibility and efficiency of Airtable.
In this article, you will gain information about Airtable Dashboards. You will also gain a holistic understanding of the steps involved in creating Airtable Dashboards, their variations, and even the components and key features of Airtable. Read along to have in-depth knowledge about Airtable Dashboards.
Table of Contents
Introduction to Airtable
Airtable is a Spreadsheet-Database Hybrid, with the features of a Database but applied to a Spreadsheet. Users can store information in the form of Customized Spreadsheets that are visually appealing and easy to use. Along with that, relationships can be established among these Spreadsheets by just extending their functionality as Databases (Airtable Bases), thus increasing its flexibility and efficiency. It is one of the numerous No-code tools that have gaining popularity. Airtable makes it easy to interact with your data while also enabling Programmatic Data Management.
The User Interface of Airtable is Straightforward, Colorful, and User-friendly. Its intuitive capabilities allow anyone to create a Database in minutes. You may use it to create a Database, set up column types, add records, link tables, sort records, organize tables, create Airtable Dashboards, collaborate on information about anything, including employee directories, product inventory, and even student records, and even create Airtable Dashboards. You don't even need to know SQL, in fact not any kind of scripting. A few common use cases of Airtable are Content Calendar, Project Management, Event Planning, Product Catalog, Job Hunting, CRM, etc.
For further information about the services and usage of Airtable, please follow the Official Documentation.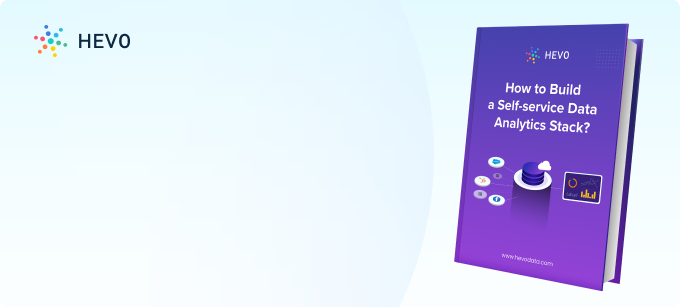 Download the Guide on How to Set Up a Data Analytics Stack
Learn how to build a self-service data analytics stack for your use case.
Key Features of Airtable
Templates: For the Template gallery, Airtable has assembled a variety of pre-made Template Bases. They cover a wide range of basic use cases and are ideal starting points for creating your custom Bases.
Calendar Management: You can integrate your Calendar app with Airtable. If you use Airtable to plan and schedule, you can import information from Airtable to an external Calendar app that you'd like to keep in sync. You can even move events from your Calendar into Airtable.
Social Media Integration: Airtable allows you to easily manage your Personal or Business Social Media Profiles through integration. You may also archive posts from your social media pages in a Database. You can also post to your Social-Media profile or Page from Airtable.
Customized Views: Airtable provides Customized views. You can use them according to the way you want to view the data. Some examples of views are the Grid view, Calendar view, Kanban View, etc.
Filter, Sort, and Rearrange Records: Airtable allows you to sort, or reorder the records. You can reorder records using drag handles. Similarly, you can add filters to view the data according to particular criteria. Whenever not required you can remove the sorting and filters.
Relational Database Functionality: The Bases in Airtable follow the functionality of the Relational Database. Data is stored in the form of Records (rows) and Fields (columns) in a Table. And the Tables are related through Linked Airtable Records.
Application integration: Integrations help you automatically move information back and forth between Airtable and other apps. Airtable has built-in support for many popular Applications and a Robust API. Some of the Application Integrations offered by the vendor are Dropbox, LinkedIn, WordPress, Gmail, Slack, Google Drive, Jira, Salesforce, etc.
Snapshots: Airtable automatically takes snapshots of your Airtable Bases or Airtable Dashboards regularly, and you may also manually take a snapshot. Restoring an Airtable Dashboard or Base from a snapshot will produce new Airtable Dashboards & Bases that will not interfere with the existing ones.
Collaborative Workspace: The collaboration capabilities enable individuals to collaborate effortlessly and manage teamwork. Teams can collectively work on databases and Airtable Dashboards.
Prerequisites
An Airtable Pro account.
Basic Knowledge of Airtable.
Basic knowledge of reports, charts, and graphs.
Understanding the 6 Basic Components of Airtable
There are 6 basic components of an Airtable Database:
1) Bases
Databases in Airtable are known as Bases. A single database stores the complete information of a particular project. Bases can be created either by leveraging existing templates provided by Airtable or from scratch using Spreadsheets or an existing Base. Examples of some Bases are "Employee Directory", "Telephone Directory" etc.
From the image below, you can see different Bases, such as Product Planning, Product Launch, User Studies, Sales CRM, Contact Calendar, and Project Tracker.
2) Tables
Each Base can have one or more Tables similar to one Excel workbook having multiple worksheets. Each Table holds a particular type of information within the Base. For example, within the Sales Base, we have a Discounts Table.
From the image below, you can see that there are three Tables in this Base, which are Content Production, Social Schedule, and Freelancer Timesheets.
3) Fields
In Airtable, Columns are called Fields. Each column holds a single data type. Airtable currently supports 16 basic data types for its records. These are:
Single-Line Texts
Long Text Articles
File Attachments
Check Boxes
Single Text from Drop-Down List
Multiple Selects from Drop-Down List
Date and Time
Phone Numbers
Email IDs
URLs
Numbers
Currency
Percentage
Auto-Number
Formulae
Barcodes
From the image given below, you can see the different Fields in the Table, which are Headline, Section, Sub-head, Status, Header image, Author, and Draft date.
4) Records
Every single entry of information in an Airtable Table is called a Record i.e, rows are called Records. For example, in a Student Table, each Record holds the information of a particular student.
From the image given below, you can observe that every single entry in the Table represents a Record.
5) Views
An Airtable View allows you to "view" the data stored in a Table in different forms. The default view of a Table in Airtable is Grid format in which the Records are rows and Fields are columns. You can create numerous views inside any table under any category of views such as Gallery View, Calendar View, Kanban View, Gantt View, etc.
From the image given below, on the left side, you can see some of the View names and the Table is currently visible in Calendar View.
6) Workspaces
A Workspace is a group of Bases (Airtable Databases) shared between a group of people who contribute to the project, called Workspace Collaborators.
From the image given below, you can observe that all the Bases come under a Workspace called Marketing.
Simplify your Data Analysis with Hevo's No-code Data Pipeline
A fully managed No-code Data Pipeline platform like Hevo Data helps you integrate and load data from 100+ different sources (including 40+ free sources) like Airtable to a Data Warehouse or Destination of your choice in real-time in an effortless manner. Hevo with its minimal learning curve can be set up in just a few minutes allowing the users to load data without having to compromise performance. Its strong integration with umpteenth sources allows users to bring in data of different kinds in a smooth fashion without having to code a single line.
Get Started with Hevo for Free
Check out some of the cool features of Hevo:
Completely Automated: The Hevo platform can be set up in just a few minutes and requires minimal maintenance.
Transformations: Hevo provides preload transformations through Python code. It also allows you to run transformation code for each event in the Data Pipelines you set up. You need to edit the event object's properties received in the transform method as a parameter to carry out the transformation. Hevo also offers drag and drop transformations like Date and Control Functions, JSON, and Event Manipulation to name a few. These can be configured and tested before putting them to use.
Connectors: Hevo supports 100+ integrations to SaaS platforms like Airtable, files, Databases, analytics, and BI tools. It supports various destinations including Google BigQuery, Amazon Redshift, Snowflake Data Warehouses; Amazon S3 Data Lakes; and MySQL, SQL Server, TokuDB, DynamoDB, PostgreSQL Databases to name a few.
Real-Time Data Transfer: Hevo provides real-time data migration, so you can have analysis-ready data always.
100% Complete & Accurate Data Transfer: Hevo's robust infrastructure ensures reliable data transfer with zero data loss.
Scalable Infrastructure: Hevo has in-built integrations for 100+ sources (including 40+ free sources) that can help you scale your data infrastructure as required.
24/7 Live Support: The Hevo team is available round the clock to extend exceptional support to you through chat, email, and support calls.
Schema Management: Hevo takes away the tedious task of schema management & automatically detects the schema of incoming data and maps it to the destination schema.
Live Monitoring: Hevo allows you to monitor the data flow so you can check where your data is at a particular point in time.
Sign up here for a 14-Day Free Trial!
Understanding Data Dashboards
A Data Dashboard is a Graphical User Interface that provides an at-a-glance view of Key Performance Indicators (KPIs) relevant to a particular objective or business process. It acts as a visual storyteller interface that includes a detailed collection of summaries, tables, charts, and graphs. Dashboards are used for monitoring the Business status, Analyze operational and transactional data, visualize trends to help Business Professionals make decisions, study behaviour, etc. Interactive elements such as filters and other visualizations are combined in a single interface which collectively makes up the Data Dashboards.
In simple terms, Data Dashboards are Data Visualization tools that help users to understand the analytics appropriate for their Project, Department, Business, etc.
Benefits of Data Dashboards
Enhanced Visibility: Data Dashboards enhanced greater visibility towards the Market conditions. Through the visualizations, any technical or non-technical business professional can derive insights regarding the placement of the Business in the competitive landscape.
Key Performance Indicators: Data Dashboards collect variable information and inter-relate them in the shape of visualizations, which helps the decision-makers access the performance of the KPIs (Key Performance Indicators) while generating actionable insights.
Inventory Control: With Visualizations and Analytics, the Sales team can obtain insights and quick information about the stock details, past supplies, warehouse management details, etc.
Real-time Customer Analytics: Through Data Dashboards, the Business Professionals can obtain insights about current Customers purchasing behaviors which will help them make decisions for increasing Customer Acquisition Rate, Customer Retention Rate, etc.
Time-saving efficiency: Through Data Dashboards, you do not have to look at different data stores for finding patterns or trends, rather all the visualizations can be done in a centralized manner which eases efficiency and flexibility.
Better Decision-making: Data Dashboards act as a data summary for charts, tables, and graphs that provide story-telling visualizations which help the Decision-making process easier.
Introduction to Airtable Dashboards
Data Dashboards built in the Airtable platform are referred to as Airtable Dashboards. These include a wide array of visualizations tools that help in getting insights from the data stored in Airtable Bases. Airtable Dashboards supports a wide range of apps including apps of other software, apps of Airtable, scripts, and even customized apps. Moreover, the intuitive User Interface makes the Airtable Dashboards quite flexible, easy to use, efficient and guides both technical and non-technical professionals.
Using Airtable Dashboards, you can add common visualizations tools such as Graphs, Charts, Summary, Calendars, etc.
Steps to Create Airtable Dashboards
You can create Airtable Dashboards by implementing the following steps:
Step 1: Log in to your Airtable Pro account.
Step 2: Go to the relevant Workspace.
Step 3: Then click on the name of the Base for whose records you want to create Airtable Dashboards.
Step 4: Make sure you have applied filters and made Views for the relevant information you want to create Airtable Dashboards or Reports.
Step 5: On the top right corner, select the Apps icon.
Step 6: Then click on the "Install an App" option.
Step 7: From the App Marketplace, select the appropriate app you want to add such as Chart, Summary, Pivot Table, etc according to your requirements.
Step 8: After selecting the App, you can select the table and the View on the top of which you want to create visualizations.
Step 9: Select the appropriate settings and customizations you want to apply to the app.
Step 11: Now click on "Done".
Step 10: You can click on the "Add an app" option and follow the same steps to add more relevant visualizations to build your Airtable Dashboard.
Step 11: To change the name of the Airtable Dashboard, click on the three dots beside the "Add an app" option.
Step 12: Now click on the "Rename Dashboard" option and change the name of the Airtable Dashboard.
Step 13: To change the name of the individual apps in the Airtable Dashboard, click on the arrow option beside the name of the app.
Step 14: Now from the drop-down menu, select the "Rename app" option and provide a new name for your app.
Step 15: Similarly, you can leverage other customization options from the drop-down menu to view or add any customizations to the particular apps such as adding app description, etc.
Step 16: After adding different apps to the Dashboards, you can also interact with different visualizations.
For further information about Airtable Dashboards and Apps, visit here.
Conclusion
In this article, you have learned about Airtable Dashboards and their usage. This article also provided in-depth knowledge about Airtable, its key features, its components, and the steps involved in creating Airtable Dashboards.
Hevo Data, a No-code Data Pipeline provides you with a consistent and reliable solution to manage data transfer between a variety of sources and a wide variety of Desired Destinations with a few clicks.
Visit our Website to Explore Hevo
Hevo Data with its strong integration with 100+ data sources (including 40+ Free Sources) allows you to not only export data from your desired data sources such as Airtable & load it to the destination of your choice but also transform & enrich your data to make it analysis-ready. Hevo also allows integrating data from non-native sources using Hevo's in-built Webhooks Connector. You can then focus on your key business needs and perform insightful analysis using BI tools.
Want to give Hevo a try?
Sign Up for a 14-day free trial and experience the feature-rich Hevo suite first hand. You may also have a look at the amazing price, which will assist you in selecting the best plan for your requirements.
Share your experience of understanding the concept of Airtable Dashboards in the comment section below! We would love to hear your thoughts.
No-code Data Pipeline for Airtable