Google Ads Salesforce Integration: 13 Easy Steps
Salesforce is the most popular and largest CRM platform to track your leads and opportunities. Similarly, Google Ads is the world's largest advertising tool to bring in new leads and leverage your business. You can completely optimize your campaigns with Google Ads Salesforce integration. With Google ads Salesforce integration you can improve your paid advertising efforts by knowing where your prospects come from. The advantages of integrating the best advertising and marketing tools are huge. You can plan better strategies to maximize your returns and profit. Performing Google Ads Salesforce integration is worth all the benefits it provides.
In this blog, you will be introduced to Google Ads and Salesforce along with their key features. You will get to know the pre-requisites and an in-depth tutorial of Google Ads Salesforce integration. You will also get to know the purpose and benefits of Salesforce Adwords integration.
Table of contents
Introduction to Salesforce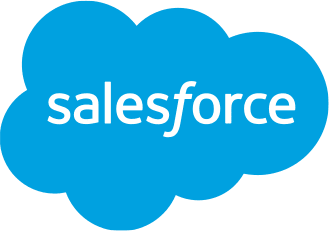 Salesforce is a cloud-based Customer Relationship Management (CRM) tool that is designed to support companies in managing their Sales and Customer related data. You can use the Salesforce CRM without any technical background as it is easy to set up and manage. It has redefined the relationship between businesses and their customers by developing a more meaningful connection between them. By providing a single view for each of your client interactions, Salesforce CRM can give you unique insights into the customer's journey and at the same time empower you with tools that can enhance your customers' experience.
Also, Salesforce is Cloud-based, which implies that it can provide high flexibility and scalability to its users. Salesforce is the ultimate solution for your business as it provides all the necessary elements for your business on an automation platform with embedded intelligence.
Key Features of Salesforce
Salesforce is one of the most widely used CRM tools and the following features are responsible for its immense popularity:
Ease of Setup: Unlike other CRMs, which on average take up to nearly a year to get installed and deployed, Salesforce can be set up from scratch and be deploy ready within few weeks only.
Straightforward: Businesses don't have to spend much time training their employees for using this CRM. It is quite straightforward and does not require much training or technical experience.
Customizable: Salesforce's specialty lies in the customization that it offers. Users can customize this CRM tool according to their business requirements. This particular feature plays a huge role in Salesforce's immense popularity.
Account Planning: Salesforce supplies you with enough insights about each Lead so that your Sales Team can tailor-make their approach for every potential Lead. This will surely increase their probability of success and the customer will also get a personalized experience.
Accessibility: Salesforce being a Cloud-based software, is accessible from all remote locations if you have a working internet connection. Moreover, Salesforce offers an application for mobile phones thus making it super convenient for the users.
Introduction to Google Ads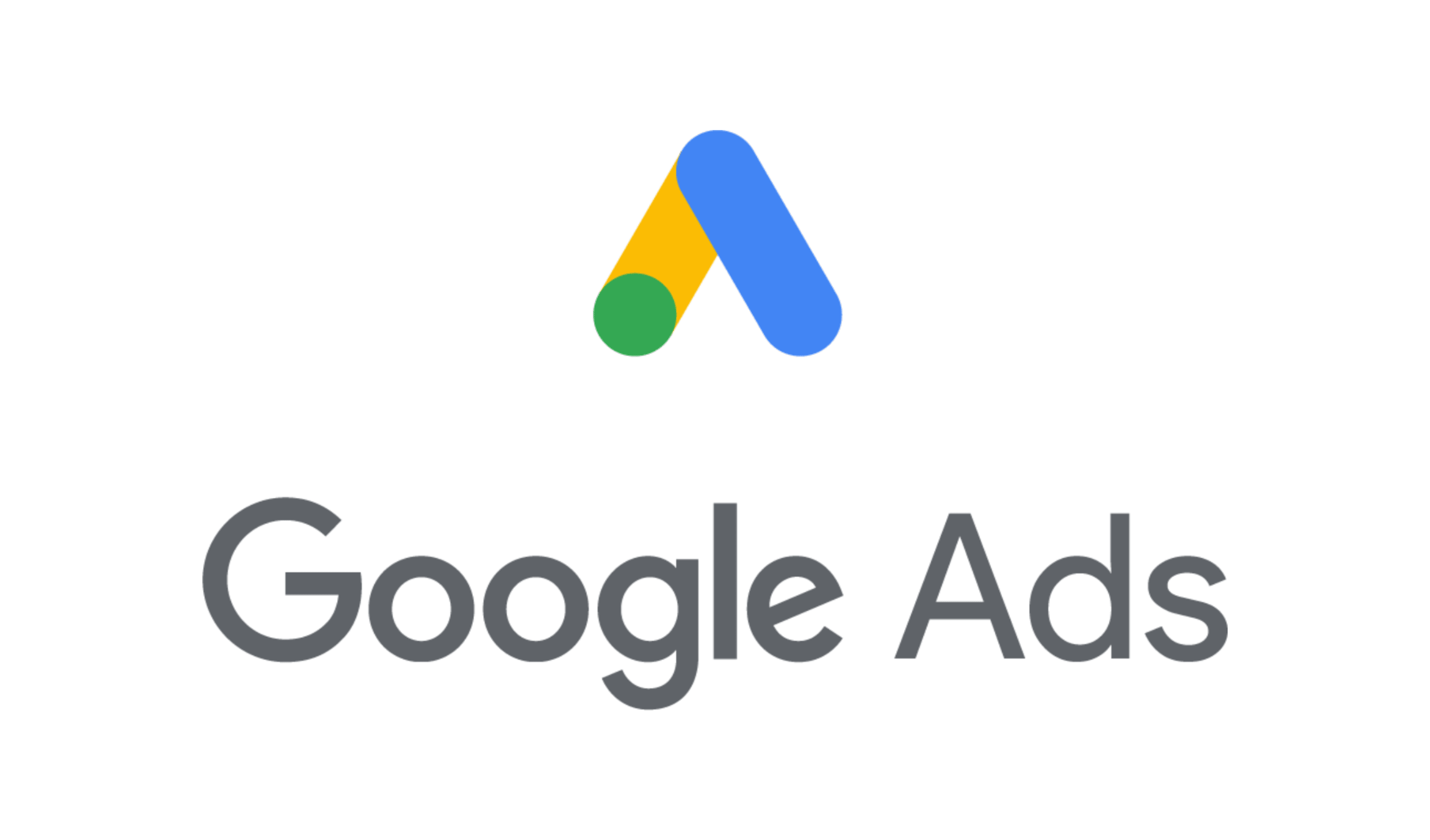 Google Ads is one of the most pervasive Advertising Platforms being used today. Developed by Google, and a subsidiary of Alphabet Inc., Google Ads allows businesses, large, small, and enterprise-level, to pay to have advertisements, product listings, or service offerings displayed to web users via the Google Ad Network.
The Google Ad Network allows businesses to display their text ads to users who conduct searches on Google using its Google Search network, while those businesses that would prefer to display more visual advertising can have their ads displayed on non-search websites, mobile apps, and videos via its Google Display Network. Google Ads' pricing structure also allows businesses to bid on the Cost-per-Click (CPC) and/or Cost-per-Impression (CPM) rate, making it one of the most cost-effective marketing solutions for businesses of any size.
Key Features of Google Ads
The fact is that Google generates millions of search queries in a day. It means it has comprehensive resources and can drive more traffic. Using Google Ads for advertising has multiple benefits. Advertisers make a minimum of 8 USD a day, spending only 1 USD on Ads. Thus, with Google Ads, you can increase ROI with optimized Marketing Campaigns. A few features of Google Ads are listed below:
Adjustable Bidding: As per your budget, you can decide on bidding as well as adjusting the Ads. Google Ads has features bid adjustments, where you have the flexibility to adjust bids based on the interaction of people in the previous activities.
Flexible Campaign Settings: In Google Ads, you can set your Ads Campaigns as per your convenience. Several types of Ads Campaigns are available that you can use for advertising your products or services.
Ads Targeting: Google Ads features Ads targeting where you can run Ads Campaigns as per your audience's demographics. You can select the target device option while running the Ads.
Purpose of Google Ads Salesforce integration
Salesforce Google Ads integration paves way to utilize the benefits of both Salesforce and Google Ads. By Salesforce Google Ads integration, you can import Salesforce's sales cloud into Google Ads to compare and understand how your online advertisement is improving your offline revenue. This metric will help you identify the correct traffic for your business.
With Google ads Salesforce integration, you will get a clear understanding of the sources of your opportunities. You will be able to know which keywords and campaigns provide you more leads. By this, you can elevate your strategies further with that campaign or keyword. The top-performing campaigns can be identified and you can plan further on which campaigns you should invest more money.
Simplify Data Analysis with Hevo's No-code Data Pipeline
Hevo Data, a No-code Data Pipeline helps to load data from any data source such as Salesforce, Databases, SaaS applications, and Streaming Services and simplifies the ETL process. It supports 100+ data sources including Salesforce and 30+ data sources for free and is a 3-step process by just selecting the data source, providing valid credentials, and choosing the destination. Hevo not only loads the data onto the desired Data Warehouse/destination but also enriches the data and transforms it into an analysis-ready form without having to write a single line of code.
Get Started with Hevo for Free
Its completely automated pipeline offers data to be delivered in real-time without any loss from source to destination. Its fault-tolerant and scalable architecture ensure that the data is handled in a secure, consistent manner with zero data loss and supports different forms of data. The solutions provided are consistent and work with different BI tools as well.
Check out why Hevo is the Best:
Secure: Hevo has a fault-tolerant architecture that ensures that the data is handled in a secure, consistent manner with zero data loss.
Schema Management: Hevo takes away the tedious task of schema management & automatically detects the schema of incoming data and maps it to the destination schema.
Minimal Learning: Hevo, with its simple and interactive UI, is extremely simple for new customers to work on and perform operations.
Hevo Is Built To Scale: As the number of sources and the volume of your data grows, Hevo scales horizontally, handling millions of records per minute with very little latency.
Incremental Data Load: Hevo allows the transfer of data that has been modified in real-time. This ensures efficient utilization of bandwidth on both ends.
Live Support: The Hevo team is available round the clock to extend exceptional support to its customers through chat, E-Mail, and support calls.
Live Monitoring: Hevo allows you to monitor the data flow and check where your data is at a particular point in time.
Sign up here for a 14-Day Free Trial!
Pre-requisites for Google Ads Salesforce integration
There are four important prerequisites for Google Ads Salesforce integration.
You must be able to login into the Salesforce Sales Cloud account with System Administrator permissions.
You must have Auto-tagging enabled in your Google Ads account.
You should be able to edit your website code to get the Google Click ID (GCLID).
The Click-to-Conversion cycle should be less than 90 days
Steps in Google Ads Salesforce integration
The following are the steps involved in Google Ads Salesforce integration.
Step1: The first step in Google ads Salesforce integration is to sign-in to your Google Ads account.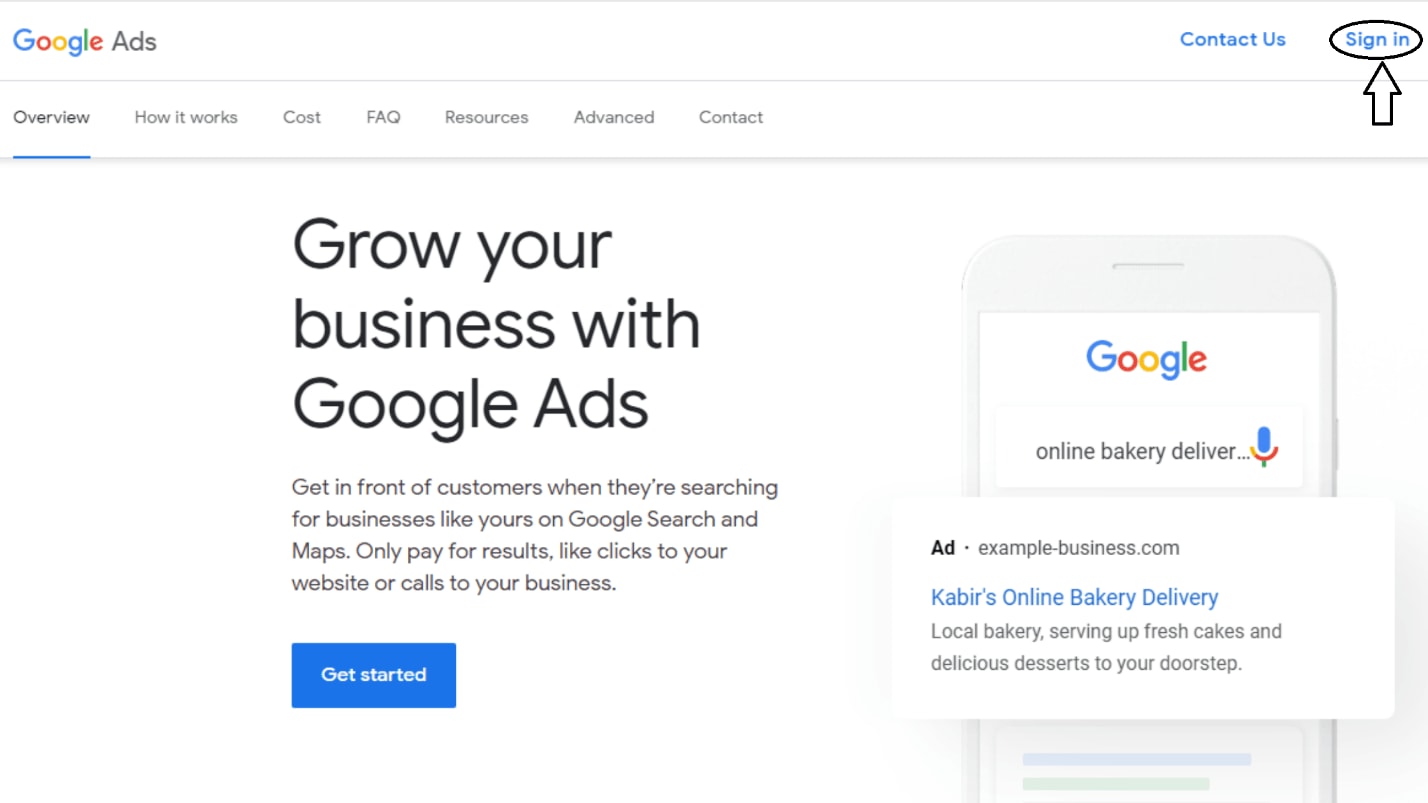 Step2: The first thing to check after signing in is to check if your Auto-Tagging is enabled. If it is not enabled, checkin the "Tag the URL that people click through from my ad" and click save.
Step3: Now, click on the TOOLS & SETTINGS tab on the upper right and select Linked accounts from SETUP.

Step4: Select Salesforce by clicking on the DETAILS icon under Salesforce for Google ads Salesforce integration.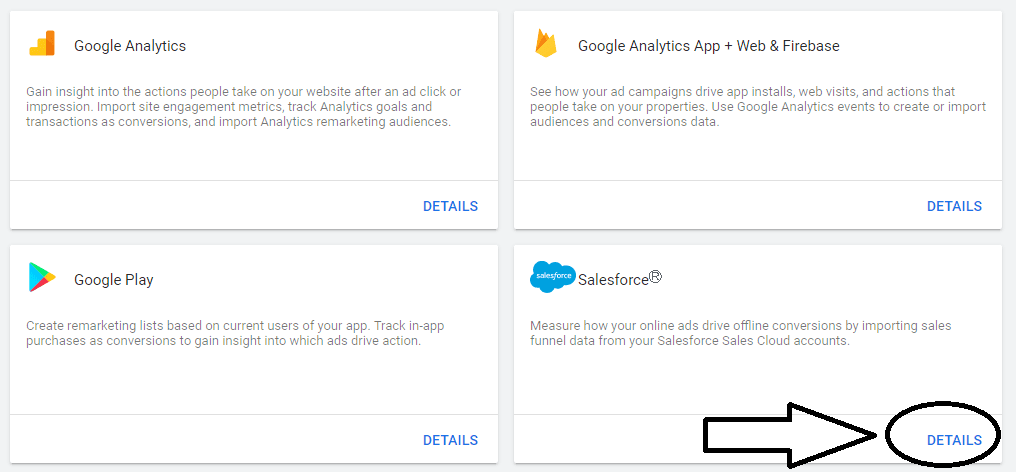 Step5: After clicking on the DETAILS icon, you will be redirected to Salesforce Login Page. Sign in to your Salesforce account by entering your login credentials.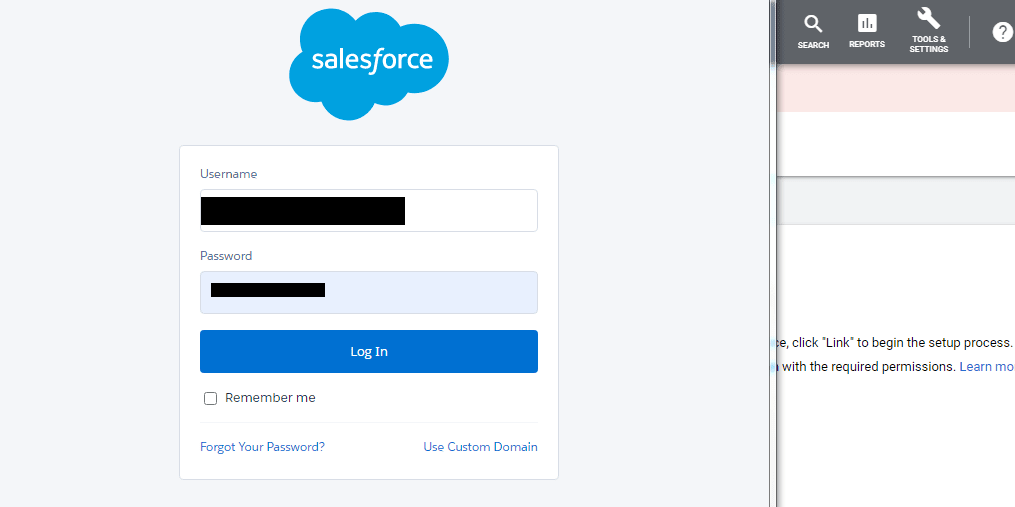 Step6: After logging in, create a new custom field named GCLID(Google Click Identification) in the opportunity object. And also create a descriptive label for the field and ensure to enable the "Set History Tracking" for the same.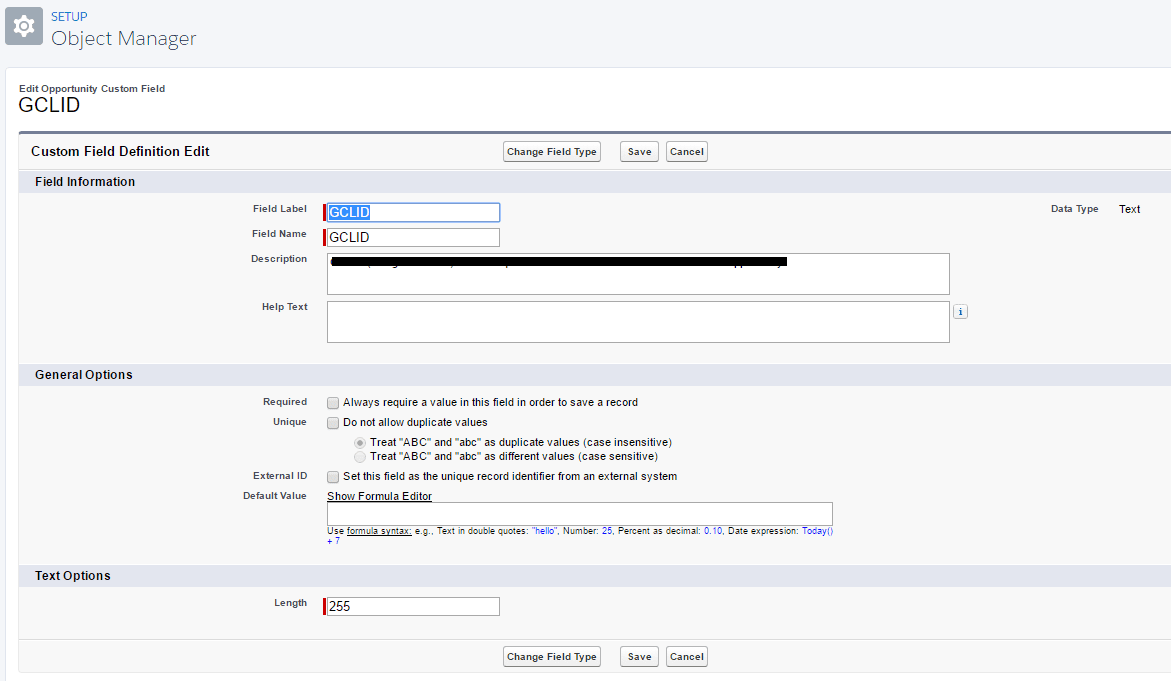 Step7: Then, Go to the lead object and perform the same steps to create another custom field with identical parameters. Select "Click Map Lead Fields" and ensure to map the Lead GCLID to the opportunity GCLID field.
Step8: The next step in Google ads Salesforce integration is to copy and paste the Javascript snippet below on the Salesforce Lead form.
<script type="text/javascript">
function setCookie(name, value, days){
var date = new Date();
date.setTime(date.getTime() + (days*24*60*60*1000));
var expires = "; expires=" + date.toGMTString();
document.cookie = name + "=" + value + expires;
}
function getParam(p){
var match = RegExp('[?&]' + p + '=([^&]*)').exec(window.location.search);
return match &&decodeURIComponent(match[1].replace(/+/g, ' '));
}
var gclid = getParam('gclid');
if(gclid){
var gclsrc = getParam('gclsrc');
if(!gclsrc || gclsrc.indexOf('aw') !== -1){
setCookie('gclid', gclid, 90);
}
}
</script>
Step9: With the help of webmaster and Salesforce admin, store the GCLID with your lead's information. For this, you must create a web-to-lead submission form(s) to have the GCLID value in all the new leads.
Step10: Now go to your Google Ads account and click on the TOOLS & SETTINGS tab on the upper right and select Conversions from MEASUREMENT.

Step11: In the CONVERSIONS ACTIONS tab, click on the + (plus) icon.

Step12: Now select Import in the kind of conversions you want to track and check-in Salesforce from the what you want to import tab.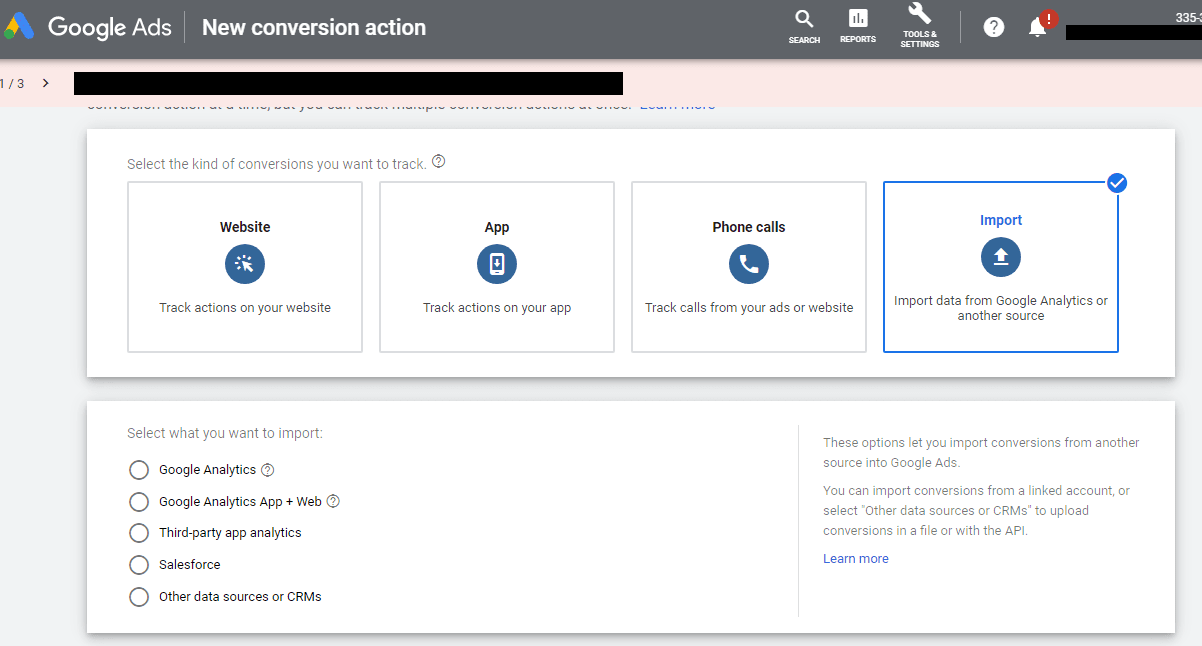 Step13: The final step in Google ads Salesforce integration is to create a conversation and name it. Then set Value, Count, and Conversions and click on CREATE AND CONTINUE.

With the steps discussed, you will be able to perform Salesforce AdWords integration.
Benefits of Google Ads Salesforce integration
The benefits of Salesforce Adwords integration includes,
With Google Ads Salesforce integration, you will get higher-quality leads.
You can maximize your Return on Investment(ROI).
Identify and focus on the profitable keyword,ad-level, and campaign.
You can get a clear idea of your marketing strategy and gain insights on your customers and their purchasing patterns.
Conclusion
This blog introduced you to Google Ads and Salesforce. It also explained the important features of Google Ads and Salesforce. You would have understood the various steps required in Google Ads Salesforce integration along with its pre-requisites. In addition, you have learned the purpose behind the Salesforce Google Ads integration.
Visit our Website to Explore Hevo
Hevo Data is a No-code Data Pipeline that can help you transfer data from Salesforce and Google Ads for free to desired Data Warehouse. It fully automates the process to load and transform data from 100+ sources to a destination of your choice without writing a single line of code.
SIGN UP and experience the feature-rich Hevo suite first hand. You can also have a look at the unbeatable pricing that will help you choose the right plan for your business needs.
Do you use Salesforce and Google Ads? Share your experience of Salesforce Google Ads integration in the comments section below.
No-code Data Pipeline For your Data Warehouse