Measuring Facebook Campaign ROI: A Comprehensive Guide
Facebook is a great platform for running Digital Marketing Ads. The reason is that people of all age groups and from different parts of the world are using Facebook. This makes Facebook a good platform for any business to expose its brand globally. When running Marketing campaigns on Facebook, you will want to evaluate their performance.
One of the best ways to evaluate the performance of your Facebook Ads is by calculating your Facebook Campaign ROI. This way, You can know the Ad Campaigns that are generating good returns as well as those that are not. You can also know whether it's worth continuing running a particular Ad Campaign or not. Such information can also help you know the Ad Campaigns that need to be customized to reach a wider audience and generate more conversions. In this article, we will be discussing how to measure and analyze Facebook Campaign ROI using Facebook Insight and also how your business will be impacted by using Google Analytics.
Table of Contents
Prerequisites
This is what you need for this article:
An Active Facebook Page.
A Google Account.
Understanding Facebook Campaign ROI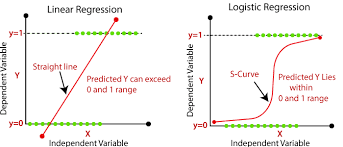 Facebook Campaign ROI is what your business gains from the money, time, and other resources you've invested in Facebook marketing. The definition of ROI differs from one business to another based on the goals of each business. Before you can start to track your Facebook Campaign ROI, you should first determine your social media goals. The goals should be quantifiable, which means that they should be something that you can associate with a numerical value. On Facebook advertising, ROI is more than simply reach and impressions. There are different ways through which you can measure Facebook Campaign ROI.
If you decide to run Facebook Ads, you will see direct returns generated from ad clicks. If you don't run ads, you will still see returns in the form of leads, referral traffic, and customer testimonials.
Simplify Data and Product Analysis with Hevo's No-code Data Pipelines
Hevo Data, a No-code Data Pipeline helps to integrate data from Facebook (among 100+ sources) to a Data Warehouse/destination of your choice to visualize it in your desired BI tool. Hevo is fully-managed and completely automates the process of not only loading data from your desired source but also takes care of transforming it into an analysis-ready form without having to write a single line of code.
Its fault-tolerant architecture ensures that the data is handled in a secure, consistent manner with zero data loss. It provides a consistent & reliable solution to manage data in real-time and always have analysis-ready data in your desired destination. It allows you to focus on key business needs and perform insightful analysis using a BI tool of your choice.
Check out what makes Hevo amazing:
Secure: Hevo has a fault-tolerant architecture that ensures that the data is handled in a secure, consistent manner with zero data loss.
Schema Management: Hevo takes away the tedious task of schema management & automatically detects schema of incoming data and maps it to the destination schema.
Minimal Learning: Hevo with its simple and interactive UI, is extremely simple for new customers to work on and perform operations.
Hevo Is Built To Scale: As the number of sources and the volume of your data grows, Hevo scales horizontally, handling millions of records per minute with very little latency.
Incremental Data Load: Hevo allows the transfer of data that has been modified in real-time. This ensures efficient utilization of bandwidth on both ends.
Live Support: The Hevo team is available round the clock to extend exceptional support to its customers through chat, email, and support calls.
Live Monitoring: Hevo allows you to monitor the data flow and check where your data is at a particular point in time.
Simplify your data analysis with Hevo today! Sign up here for a 14-day free trial!
Using Facebook Insights to Measure Facebook Campaign ROI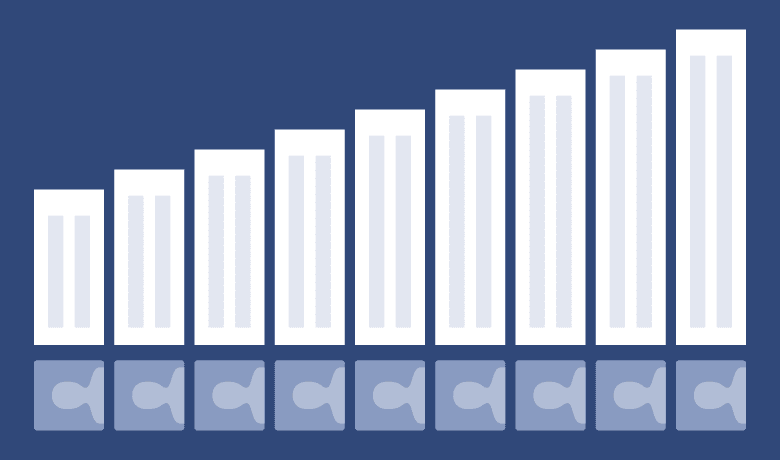 Facebook Insights is a key tool for measuring your Facebook Campaign ROI. It is a free tool that can be accessed by all admins on a Facebook page. To access this tool, open your Facebook page and find it on the vertical navigation bar on the left.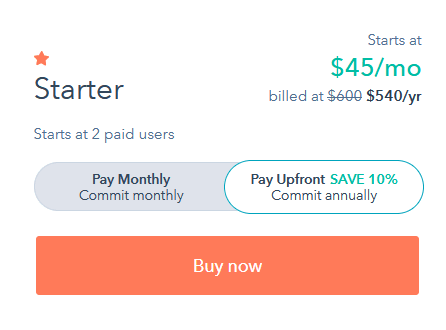 Facebook Insights gives you a lot of information about the social impact of your Marketing Campaigns. It gives information about what is happening on your Facebook page as the number of likes you've received in a week and how the number compares to that of the previous week. You can also know more about engagements such as likes, shares, and comments on individual posts, etc.
With Insights, you can tell which likes were organic and the ones that came from Ad Campaigns. You can then compare the paid likes to the campaigns that happen at the time so as to evaluate their contribution to new likes, hence their Facebook Campaign ROI value. Other than campaigns for likes, Facebook insights will show you the amount of paid reach that you have from promoted and boosted posts as opposed to organic reach.
To see the statistics for your posts, open the 'Posts' tab under Insights. You should get statistics on reach and the number of post clicks, shares, likes, and comments. Facebook Insights can give you insights into paid versus organic traffic. You can click on an individual post to see the details about its engagement and reach. You can then compare the impact of your ads to the amount of money you have invested to determine the Facebook Campaign ROI.
For example, if you spent $10 and you got 321 likes, you basically got 32.1 likes per dollar (321/10). Is it worth it? After evaluating your paid likes, reach, and engagement, versus what you've achieved organically, you will be able to know the most effective campaigns, determine the amount of social impact from them and plan your future Marketing efforts well.
Measuring Business Impact with Google Analytics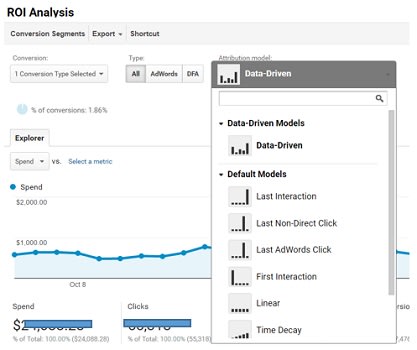 Facebook Insights tells you what you need to know as far as social Facebook Campaign ROI is concerned. On the other hand, Google Analytics shares the impact of social engagement on your brand off Facebook. When users visit your website through your Facebook Ads, it is another form of social ROI that you should measure and analyze. Use the Google Analytics URL tagging feature to track the individual Ad Campaigns back to your website.
You can build tags from Facebook and then view the web traffic on Google Analytics. On Google Analytics, navigate through Acquisition -> All Traffic -> Source/Medium so as to know the origin of your web visitors. You will see the number of visitors who visited your website from your Facebook page or Facebook in general. This will tell you about the social impact of your page and show you how long the visitors who came from your tagged CPC campaign stayed on your website and the web pages that they visited.
Evaluating your Sales Cycle from Facebook to website visits to Sales will help you know whether the money you spent running Facebook Ads was a good investment or not.
Limitations of using Facebook Insights to Measure ROI
The following are the challenges of measuring and analyzing Facebook Campaign ROI:
Facebook insights only provide basic Facebook Marketing Analytics. You can gain more than this when using the right analytics tool.
Facebook generates a lot of data from Marketing Ads. The insights you gain when measuring the Facebook Campaign ROI are only the beginning of what can be learned using this social media giant.
The process of measuring and analyzing Facebook Campaign ROI from Facebook Ads is a bit complex, hence, it can be challenging for beginners.
It is difficult for you to export data from Facebook for analysis.
It is only limited to calculating Facebook's ROI.
Conclusion
From this article you have learned about Facebook Campaign ROI, measuring Facebook Campaign ROI using Facebook Insights, and also measuring the impact of social engagement on your brand off Facebook. .
Hevo is a No-code Data Pipeline and has awesome 100+ pre-built integrations that you can choose from. Hevo can help you integrate data from numerous sources and load them into a destination to analyze real-time data with a BI tool. It will make your life easier and make data migration hassle-free. It is user-friendly, reliable, and secure. You can use it to transfer all your Digital Marketing Data from Facebook and other Marketing tools into a central platform for analytics. This can help you know the individual contribution of each Digital Marketing platform towards conversions.
Check out the pricing details here. Try Hevo by signing up for a 14-day free trial and see the difference!
No-code Data Pipeline for Facebook