The Best Data Pipeline Tools List for 2022
Businesses today generate massive amounts of data. This data is scattered across different systems used by the business: Cloud Applications, Database, SDKs, etc. To gain valuable insight from this data deep analysis is required. As a first step, companies would want to move this data to a single location for easy access and seamless analysis. Data Pipeline tools facilitate exactly this.
This article introduces you to Data Pipeline Tool and the factors that drive Data Pipeline Tools Decision. It also provides the difference between Batch vs Real-Time Data Pipeline, Open Source vs Proprietary Data Pipeline, and On-premise vs Cloud-native Data Pipeline Tools.
Before we dive into the details, here is a snapshot of what this post covers:
Table of Contents
Introduction to Data Pipeline Tool
Dealing with data can be tricky. To be able to get real insights from data, you would need to:
Extract data from multiple data sources that matter to you.

Clean, transform and enrich this data to make it analysis-ready.

Load this data to a single source of truth more often a Data Lake or Data Warehouse.
Each of these steps can be done manually. Alternatively, each of these steps can be automated using separate software tools too.
However, during the process, there are many things that can break. The code can throw errors, data can go missing, incorrect/inconsistent data can be loaded, and so on. The bottlenecks and blockers are limitless.
Often, a Data Pipeline tool is used to automate this process end-to-end in an efficient, reliable, and secure manner. Data Pipeline software guarantees consistent and effortless migration from various data sources to a destination, often a Data Lake or Data Warehouse.
Types of Data Pipeline Tools
Depending on the purpose, there are different types of Data Pipeline tools available. The popular types are as follows: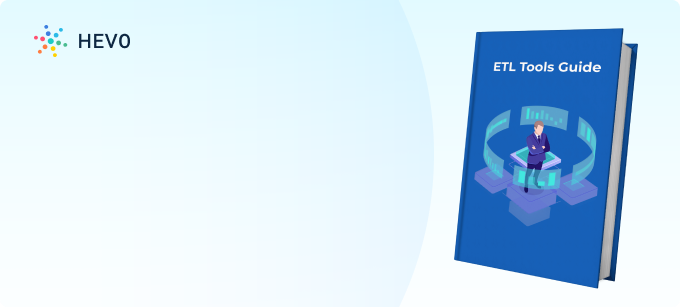 Download the Guide to Evaluate ETL Tools
Learn the 10 key parameters while selecting the right ETL tool for your use case.
1) Batch vs Real-time Data Pipeline Tools
Batch Data Pipeline tools allow you to move data, usually a very large volume, at a regular interval or batches. This comes at the expense of real-time operation. More often than not, these type of tools is used for on-premise data sources or in cases where real-time processing can constrain the regular business operation due to limited resources. Some of the famous Batch Data Pipeline tools are as follows:
The real-time ETL tools are optimized to process data in real-time. Hence, these are perfect if you are looking to have analysis ready at your fingertips day in-day out. These tools also work well if you are looking to extract data from a streaming source, e.g. the data from user interactions that happen on your website/mobile application. Some of the famous real-time data pipeline tools are as follows:
2) Open Source vs Proprietary Data Pipeline Tools
Open Source means the underlying technology of the tool is publicly available and therefore needs customization for every use case. This type of Data Pipeline tool is free or charges a very nominal price. This also means you would need to have the required expertise to develop and extend its functionality as per need. Some of the known Open Source Data Pipeline tools are:
The Proprietary Data Pipeline tools are tailored as per specific business use, therefore require no customization and expertise for maintenance on the user's part. They mostly work out of the box. Here are some of the best Proprietary Data Pipeline tools that you should explore:
3) On-premises vs Cloud-native Data Pipeline Tools
Previously, businesses had all their data stored in On-premise systems. Hence, a Data Lake or Data Warehouse also had to be set up On-premise. These Data Pipeline tools clearly offer better security as they are deployed on the customer's local infrastructure. Some of the platforms that support On-premise Data Pipelines are:
Cloud-native Data Pipeline tools allow the transfer and processing of Cloud-based data to Data Warehouses hosted in the cloud. Here the vendor hosts the Data Pipeline allowing the customer to save resources on infrastructure. Cloud-based service providers put a heavy focus on security as well. The platforms that support Cloud Data Pipelines are as follows:
The choice of a Data Pipeline that would suit you is based on many factors unique to your business. Let us look at some criteria that might help you further narrow down your choice of Data Pipeline Tool.
Factors that Drive Data Pipeline Tool Decision
With so many Data Pipeline tools available in the market there are a couple of factors one should consider while selecting the best-suited one as per the need.
Easy Data Replication

: The tool you choose should allow you to intuitively build a pipeline and set up your infrastructure in minimal time.

Maintenance Overhead:

The tool should have minimal maintenance overhead and should work pretty much out of the box.

Data Sources Supported

: It should allow you to connect to numerous and various data sources. You should also consider support for those sources you may need in the future.

Data Reliability

: It should transfer and load data without error or dropped packet.

Realtime Data Availability

: Depending on your use case, decide if you need data in real-time or in batches will be just fine.

Customer Support

:

Any issue while using the tool should be solved quickly and for that choose the one offering the most responsive and knowledgeable customer sources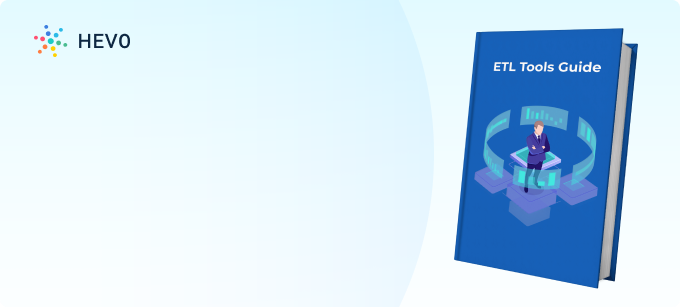 Download the Guide to Evaluate ETL Tools
Learn the 10 key parameters while selecting the right ETL tool for your use case.
Here is a list of use cases for the different Data Pipeline Tools mentioned in this article:
Data Pipeline Tool
Key Features
Hevo Data
– Big Data Companies and Enterprises deem Hevo Data as one of the best Data Pipeline tools because of its easy setup and real-time data availability. It is best recommended for teams looking for a platform that offers automatic schema detection and evolution.
– Fast-growing startups that need data that is analysis-ready can also leverage Hevo for their business.
– It is also recommended for Medium-sized companies that need data to be moved in an error-free fashion with no loss.
Informatica PowerCenter
– Companies that need an enterprise ETL tool that is used in building Data Warehouses.
IBM Infosphere Datastage
– Companies that need to integrate a huge amount of data across multiple target applications with the help of parallel frameworks.
Talend
– Companies that are looking for a platform that combines a vast range of governance and Data Integration capabilities. This is necessary to manage the health of corporate information actively.
Pentaho
– Companies looking to deploy information on the cloud on single-node or clusters of computers.
Confluent
– Companies looking for a Cloud-native platform to gain a deeper insight into real-time data.
StreamSets
– Companies looking for a tool that doesn't rely on custom coding.
– It is also recommended for teams looking to easily load the data from CRMs, flat files like Excel, and relational databases as well as segment the data.
Apache Kafka
– Companies looking for a tool that excels in batch and real-time data. processing.
– It can also be useful for various operational use cases like the application logs collection.
Apache Airflow
– Companies looking for an open-source tool that can programmatically schedule, author, and monitor workflows.
– It will be easy to understand for teams that are familiar with Python and the concept of Direct Acyclic Graphs (DAGs).
– It is also beneficial for companies looking to schedule their automated workflows through a command-line interface.
Blendo
– Companies looking for Data Pipeline Management Tools can give Blendo a try since it helps reshape, connect, and deliver actionable data to enterprises.
– Blendo is one of the Data Pipeline Monitoring tools that can help you automate data collection and connect your data sources in no-time flat.
Fly Data
– Companies are looking for an open-source ETL-as-a-Service tool that offers a simplified User Interface with a specialized focus on Redshift as a source among others.
Oracle Data Integrator
– Mid-range to large-scale companies looking for an ETL tool that also provides a graphical environment for managing, maintaining, and building the Data Integration processes in the Business Intelligence environments.
Hevo, No-code Data Pipeline Solution
Hevo Data, a No-code Data Pipeline helps to Load Data from any data source such as Databases, SaaS applications, Cloud Storage, SDKs, and Streaming Services and simplifies the ETL process. It supports 100+ data sources and is a 3-step process by just selecting the data source, providing valid credentials, and choosing the destination. Hevo loads the data onto the desired Data Warehouse, enriches the data, and transforms it into an analysis-ready form without writing a single line of code.
Its completely automated pipeline offers data to be delivered in real-time without any loss from source to destination. Its fault-tolerant and scalable architecture ensure that the data is handled in a secure, consistent manner with zero data loss and supports different forms of data. The solutions provided are consistent and work with different Business Intelligence (BI) tools as well.
Get Started with Hevo for free
Check out why Hevo is the Best:
Secure: Hevo has a fault-tolerant architecture that ensures that the data is handled in a secure, consistent manner with zero data loss.
Schema Management: Hevo takes away the tedious task of schema management & automatically detects the schema of incoming data and maps it to the destination schema.
Minimal Learning: Hevo, with its simple and interactive UI, is extremely simple for new customers to work on and perform operations.
Hevo Is Built To Scale: As the number of sources and the volume of your data grows, Hevo scales horizontally, handling millions of records per minute with very little latency.
Incremental Data Load: Hevo allows the transfer of data that has been modified in real-time. This ensures efficient utilization of bandwidth on both ends.
Live Support: The Hevo team is available round the clock to extend exceptional support to its customers through chat, email, and support calls.
Live Monitoring: Hevo allows you to monitor the data flow and check where your data is at a particular point in time.
Hevo Data provides users with three different subscription offerings, namely, Free, Starter, and Business. The free plan houses support for unlimited free data sources, allowing users to load their data to a data warehouse/desired destination for absolutely no cost! The basic Starter plan is available at $249/month and can be scaled up as per your data requirements. You can also opt for the Business plan and get a tailor-made plan devised exclusively for your business.
Hevo Data also provides users with a 14-day free trial. You can learn more about Hevo Data's pricing here.
Sign up here for a 14-day Free Trial!
Conclusion
The article introduced you to Data Pipeline Tools and the factors that drive Data Pipeline Tools decisions. It also provided the difference between Batch vs Real-Time Data Pipeline, Open Source vs Proprietary Data Pipeline, and On-premise vs Cloud-native Data Pipeline Tools.
Visit our Website to Explore Hevo
Want to take Hevo for a spin? Sign Up for a 14-day free trial and experience the feature-rich Hevo suite first hand.
Share your experience of finding the Best Data Pipeline Tools in the comments section below!
No-code Data Pipeline for your Data Warehouse