10 Best Data Extraction Tools for 2022
According to Allied Market Research, the Global Data Extraction Market is expected to reach $4.90 Billion by 2027, registering a CAGR(Compound Annual Growth Rate) of 11.8% from 2020 to 2027.
In today's era, companies can get data from diverse sources ranging from web pages, print media, documents, forums, blogs, videos, etc. Harnessing potential information from these data sources helps corporations make incisive and business-improving decisions. The process involved in extracting valuable insights from multiple sources of data by companies is called Data Extraction and the tools they use to achieve this are called Data Extraction Tools.
Data Extraction can be quite a cumbersome process because any company will stutter in trying to make a valuable in-depth analysis of the data generated. Hence, to simplify the Data Extraction process, Data Extraction Tools were developed. Having the right Data Extraction Tool gives you an advantage as you can leverage on its offerings to draw useful and helpful conclusions about a lot of things like customer's details, market research, prices of commodities, the state of your business as well as creating a backup or transfer of data to another location for storage.
This article will give you a comprehensive list of the best Data Extraction Tools that are available in the market, along with their features and prices. It will also talk about the Data Extraction process, its types, and its benefits.
Table of Contents
What is Data Extraction?
Data Extraction can be defined as the process where data is retrieved from various data sources for further data processing and analysis to gather valuable business insights or storage in a central Data Warehouse. The data obtained from different sources can be Unstructured, Semi-Structured, or Structured.
Corporations, individuals, or companies frequently extract data to analyze it using Business Intelligence (BI) tools, migrate the data to a repository, or replicate data as a backup.
Data Extraction is the first step in the Extract, Transform, and Load (ETL) processes in the data ingestion paradigm. It helps in preparing data that would be cast to a required format for further analysis to gain useful insights. The data could be from multiple sources and types, therefore, there has to be a synchronized tool for effective analysis and this can be done using a Data Extraction Tool.
Understanding Data Extraction Process
Data Extraction is the 1st phase of the ETL (Extract, Transform, and Load) process. Only after extracting the data properly, you can transform and load it into your desired data destinations to further analyze the data.
In simple words, the process of extracting data from a source system to leverage it ahead in a data warehouse environment is known as Data Extraction. You can typically divide the Data Extraction process into 3 phases:
Identify Changes: You need to keep a check on any updates in your data. For example, a new table or column might be added.
Specify the Data to be Extracted: You should select and specify the parts of your data that need to be extracted. In the Full Extraction method, the whole is data is extracted at once.
Process Data Extraction: In this phase, you have completed all the prerequisites stages and are ready to perform the Data Extraction, using the automated Data Extraction Tools or manually written scripts.
Methods of Data Extraction
In the Data Extraction process, data is collected from multiple data sources for subsequent analysis by different Data Extraction Tools.
The data sources may be digital such as web pages, databases, or physical sources that exist in prints/physical media like books, newspapers, invoices, spreadsheets, and more. Many Data Extraction Tools use one or all of the sources for conducting the analysis.
Data Extraction from physical sources may usually involve the use of manual means which is tedious, costly, and time-consuming but technologies today like Optical Character Recognition (OCR) have helped in automating the process of extraction from physical sources.
Types of Data Structures used in Data Extraction
Data Structures that are used in different data sources are commonly divided into 2 types:
Structured Data: This type of data is already formatted in a way that fits the need of the project to be undertaken. It is arranged in a way whereby you do not have to manipulate or work on it before the extraction process.
Unstructured Data: This refers to data that does not have a proper format and hence it needs to be prepared in a format that can be used for extraction. This involves the clean-up of "noise" from the data by removing white spaces, deleting duplicate results, etc. Unstructured data can also be in the form of physical structures that may have varying formats. For example, trying to extract data from written notes by many sales representatives. This would mean that the data needs to be arranged in a unified way before Data Extraction.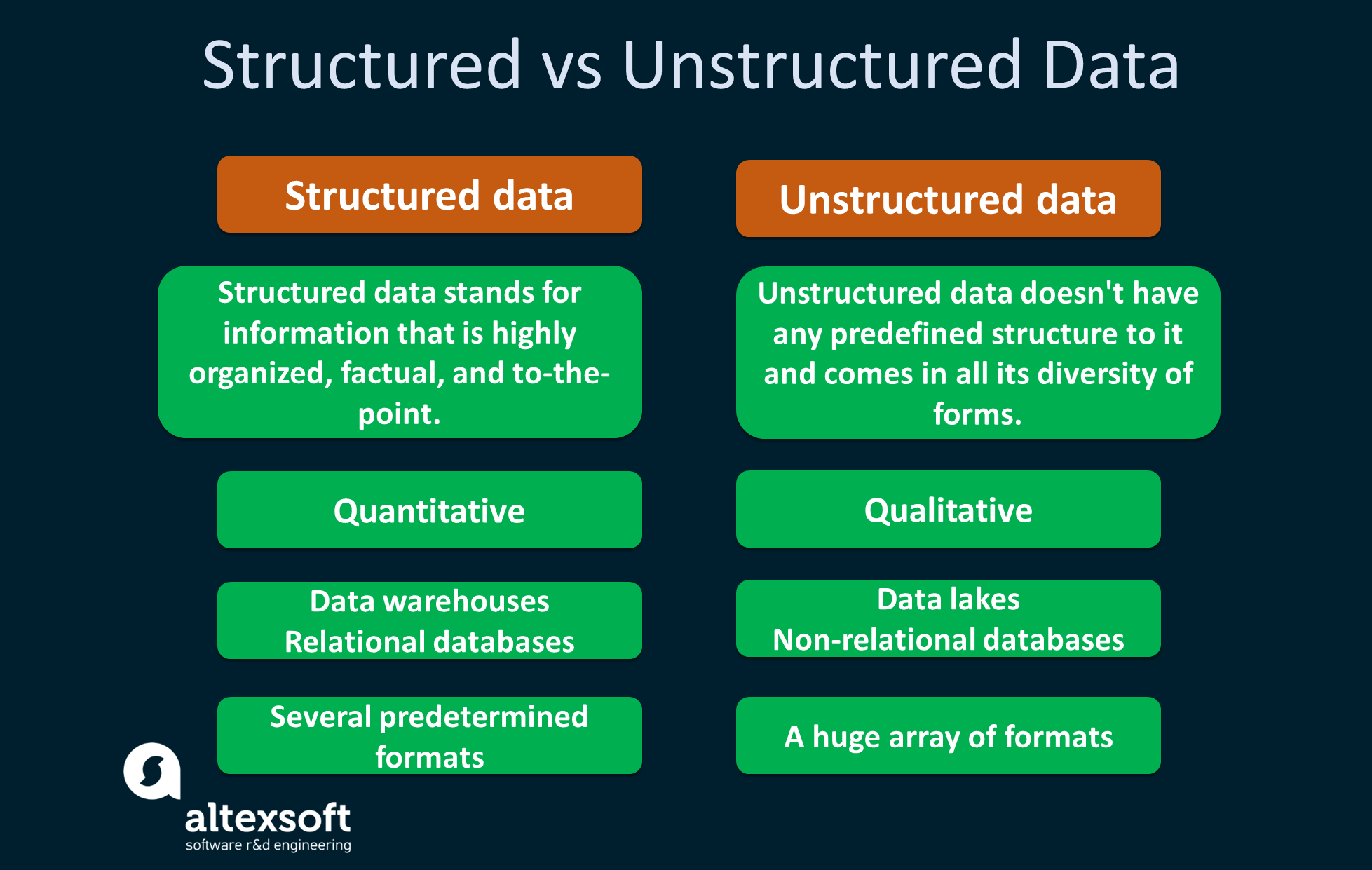 Based on the type of data, Data Extraction Tools will be able to perform the Data Extraction accordingly.
Types of Data Extraction
Now that you have gained a basic understanding of how Data Extraction actually works, let's take a look at the different types of Data Extraction techniques commonly used in the market. The Data Extraction methods can be mainly divided into Logical and Physical. These further include various types as detailed below:
1) Logical Data Extraction
Logical Extraction is the most widely used data extraction method. It is further divided into 2 categories:
a) Full Extraction
This method usually takes place at the time of initial load. Here, the complete data is extracted all at once from the source directly. There's no need to keep track of changes to the data source after the last successful extraction because this extraction reflects all of the data currently available on the source system.
b) Incremental Extraction
This method is concerned with delta changes in the data. As a Data Engineer, you must first apply extensive extraction logic to the source systems and keep a track of the changes/updates to the data. This method keeps a record of timestamps at which the updated data was extracted.
2) Physical Data Extraction
It might be difficult to extract data from obsolete data storage systems using Logical Extraction. Physical Extractions are the only way to get this data. It can further be divided into 2 types:
a) Online Extraction
This process lets you extract data directly from the data source to your desired Data Warehouse. To make this method work, the extraction tools must link directly to the source system. Instead of directly linking it to the source you can link it to the transitional system which is a carbon replica of the source system, with the exception of more structured data.
b) Offline Extraction
In this method, the data is staged explicitly outside the original source rather than being taken straight from it. The data in this process is either structured or may be structured using extraction routines. Some of the file structures it considers are a flat file, a dump file, or a remote extraction from database transaction logs.
Importance of Data Extraction Tools
Big Data holds a lot of potential data and insights that need to be discovered by the company. You can only unlock the value of the organization if you have the correct technology and tools. This includes the Data Extraction Tools for swiftly and efficiently pulling data from your sources.
In the Data Warehouse context, designing and establishing an extraction process is frequently the most significant and time-consuming activity. Since many sources fall short of the requisite quality or quantity of data, determining the eligibility for extraction is a challenging task.
Data Extraction necessitates a significant amount of effort during the research phase because you must first understand your data. Being a continuous process, the data must be extracted not only once, but several times in a periodic manner to supply all changed data to the warehouse and keep it up-to-date. Hence, to simplify these manual tasks Data Extraction Tools come in handy.
For any organization, "Time is Money". Hence, Data Extraction Tools that can help you enhance your workflows and save time should be considered. Data Extraction Tools, when leveraged appropriately, can save your team's time and allow employees to focus on more priority tasks. The automated Data Extraction Tools can help you automate your data entry operations for repeated jobs, thereby reducing human errors. Furthermore, organizations can save money in the short and long term by automating long and repetitive operations when and wherever possible.
Categories of Data Extraction Tools
In order to determine the best Data Extraction Tool for a company, the type of service the company provides and the purpose of Data Extraction is very important parameter. In order to understand this all the tools are categorized into 3 categories and are given below:
1) Batch Processing Tools
There are times when companies need to transfer data to another location but encounter challenges because such data are stored in obsolete forms, or are legacy data. In such cases moving the data in batches is the best solution. This would mean the sources may involve a single or few data units, and may not be too complex. Batch Processing can also be helpful when moving data within a premise or closed environment. To save time and minimize computing power, this can be done during off-work hours.
2) Open Source Tools
Open Source Data Extraction Tools are preferable when companies are working on a budget as they can acquire Open-Source applications to extract or replicate data provided. Company employees have the necessary skills and knowledge required to do this. Some paid vendors also offer limited versions of their products for free, therefore, this can be mentioned in the same bracket as Open-Source tools.
3) Cloud-Based Tools
Cloud-Based Data Extraction Tools are the predominant extraction products available today. They take away the stress of computing your logic and discard the security challenges of handling data yourself. They allow users to connect data sources and destinations directly without writing any code making it easy for anyone within your establishment to have quick access to the data which can then be used for analysis. There are several Cloud-Based tools available in the market today.
Best Data Extraction Tools
Here's a list of some of the best Data Extraction Tools available in the market, that you can choose from, to simplify ETL. Selecting the right tool for your business needs has never been this easy:
Top 10 Data Extraction Tools in 2022
This section of the blog talks about various Data Extraction Tools available in the market that help extract data seamlessly:
1) Hevo Data
Hevo Data, a No-code Data Pipeline helps to load data from any data source such as Databases, SaaS applications, Cloud Storage, SDK,s, and Streaming Services and simplifies the ETL process. It supports 100+ data sources and is a 3-step process by just selecting the data source, providing valid credentials, and choosing the destination. Hevo not only loads the data onto the desired Data Warehouse but also enriches the data and transforms it into an analysis-ready form without having to write a single line of code.
Its completely automated pipeline offers data to be delivered in real-time without any loss from source to destination. Its fault-tolerant and scalable architecture ensure that the data is handled in a secure, consistent manner with zero data loss and supports different forms of data. The solutions provided are consistent and work with different BI tools as well.
Get Started with Hevo for Free
Check Out Why Hevo is the Best:
Secure: Hevo has a fault-tolerant architecture that ensures that the data is handled in a secure, consistent manner with zero data loss.
Schema Management: Hevo takes away the tedious task of schema management & automatically detects the schema of incoming data and maps it to the destination schema.
Minimal Learning: Hevo, with its simple and interactive UI, is extremely simple for new customers to work on and perform operations.
Hevo Is Built To Scale: As the number of sources and the volume of your data grows, Hevo scales horizontally, handling millions of records per minute with very little latency.
Incremental Data Load: Hevo allows the transfer of data that has been modified in real-time. This ensures efficient utilization of bandwidth on both ends.
Live Support: The Hevo team is available round the clock to extend exceptional support to its customers through chat, email, and support calls.
Live Monitoring: Hevo allows you to monitor the data flow and check where your data is at a particular point in time.
Pricing Model for Hevo Data
Hevo Data provides users with three different subscription offerings, namely, Free, Starter, and Business. The free plan houses support for unlimited free data sources, allowing users to load their data to a data warehouse/desired destination for absolutely no cost! The basic Starter plan is available at $249/month and can be scaled up as per your data requirements. You can also opt for the Business plan and get a tailor-made plan devised exclusively for your business. Hevo Data also provides users with a 14-day free trial. You can learn more about Hevo Data's pricing here.
Simplify the ETL process with Hevo Today!
Sign up here for a 14-Day Free Trial!
2) Import.io
This is a web-based tool that is used for extracting data from websites. It does this by allowing you to convert your unstructured or semi-structured data from web pages into structured forms that can be used for business decisions or integrations with other applications.
Pricing Model for Import.io
The pricing model depends on the number of websites and the number of web pages that need to be monitored for the Data Extraction process. Users that want to use Import.io need to schedule a consultation with their sales team.
In order to know more about Import.io, click this link.
3) Octoparse
This is a modern visual Web Data Extraction Tool. It is a Cloud-Based web crawler that enables you to easily extract web data without coding.
Pricing Model for Octoparse
Octoparse has 4 plans that companies can choose- Free, Standard, Professional, and Enterprise. This choice depends on the budget of the companies.
In order to know more about Octoparse, click this link.
4) Parsehub
This is a free Web Scrapper that helps you extract data with a few clicks. You can easily turn any site into a spreadsheet or API for subsequent extraction.
Pricing Model for Parsehub
Similar to Octoparse, Parsehub also has 4 plans companies can choose from- Free, Standard, Professional, and Enterprise. This choice depends on the budget of the companies.
In order to know more about Parsehub, click this link.
5) OutWitHub
This is a Data Extraction Tool that automatically helps you to extract information from media and online sources, and organize them in a suitable format.
Pricing Model for OutWitHub
In order for customers to use OutWitHub, they need to set up a meeting with the sales team of OutWitHub.
In order to know more about OutWitHub, click this link.
6) Web Scraper
This is one of the popular Data Extraction Tools today. It extracts content from websites and can replicate entire website content elsewhere.
Pricing Model for Web Scraper
Similar to Import.io and OutWitHub, customers need to set up a meeting with the sales team of Web Scrapper to use their services.
In order to know more about Web Scrapper, click this link.
7) Mailparser
This is an Email Parser tool that allows you to extract data from emails and attachments to automate your workflow.
Pricing Model for Mailparser
Mailparser also offers 4 plans- Free, Professional, Business and Business++. Companies can choose either of the plans based on their budget.
In order to know more about Mailparser, click this link.
8) Mozenda
This is a Cloud-Based web scraping service. It allows you to scrape information from web pages.
Pricing Model for Mozenda
Mozenda also offers 4 plans- Free, Professional, Enterprise, and High–Capacity. Companies can choose either of the plans based on their budget.
In order to know more about Mozenda, click this link.
9) DocParser
This is a leading Document Parser. It can be used to extract data from PDF to Excel, JSON, etc. It takes information from in-accessible formats and converts them to usable format such as Excel sheets.
Pricing Model for DocParser
DocParser offers 5 plans- Free, Starter, Professional, Business, and Enterprise. Companies can choose either of the plans based on their budget.
In order to know more about DocParser, click this link.
10) Table Capture
This is an extension of the Google Chrome browser. It gives you the ability to capture HTML tables for easy use in a Spreadsheet application.
Pricing Model for Table Capture
Table Capture is a free extension for Google Chrome.
In order to know more about Table Capture, click this link.
Benefits of using Data Extraction Tools
There are many reasons why data is extracted from a source to a destination. Whatever may be the case, extracting data helps in managing not only streaming data but also helps in analytical use. Some of the benefits of Data Extraction Tools are:
Improving your Accuracy: Data Extraction Tools greatly enhance the correctness of data transfer as this is largely done without human interference which reduces errors and bias, therefore, improving the quality of data.
Giving you Control: Data extraction Tools largely determine which data is necessary for extraction. This is done when gathering data from different sources as it determines the exact data that is required for such an operation and leaves the rest for subsequent transfers.
Increases Efficiency and Productivity: Using a Data Extraction Tool increases the overall efficiency as the time required for collecting data is reduced as the whole process is automated, invariably increasing productivity.
Scalability: Organisations can determine the scale at which they want data collected because of the use of Data Extraction Tools. It helps you avoid manually phasing through sources to collect information rather, you can easily increase or reduce the amount of data you want to be collected and for what purpose.
Ease of Use: Data Extraction Tools are easy to use as they are interactive and provide a visual representation of your data whereby one who is not equipped with a vast knowledge of programming can easily use them.
Conclusion
This article provided in-depth knowledge about the best and popular Data Extraction Tools in the market today that can be used in order to simplify the extraction process. It also gave the pricing models for each of the tools and also provided benefits for companies when they use these tools. Overall, Data Extraction plays a crucial part in any company, and choosing the correct Data Extraction Tool is part of that.
If you're looking for an all-in-one solution, that will not only help you transfer data but also transform it into analysis-ready form, then Hevo Data is the right choice for you! It will take care of all your analytics needs in a completely automated manner, allowing you to focus on key business activities.
Visit our Website to Explore Hevo
Want to take Hevo for a spin? Sign Up here for a 14-day free trial and experience the feature-rich Hevo suite first hand.
Share your experience of learning about the popular Data Extraction Tools in the comments section below!
No-code Data Pipeline For Your Data Warehouse