Top 10 Best Power BI Dashboard Examples in 2023
Data Visualization plays a pivotal role in Data Analysis as it helps all types of users build reports and dashboards to analyze data from multiple sources. One such BI (Business Intelligence) tool from Microsoft is Power BI. Power BI Dashboard Examples are some of the easiest and interactive tools for visualizing data.
Power BI Dashboard Examples aim to provide interactive visualizations and Business Intelligence capabilities with a UI simple enough to enable end-users to create their own reports and dashboards. As they are part of the Microsoft Power Platform, they can easily integrate with other Microsoft technologies and help you gain valuable and actionable insights from your customers.
In this article, you will be given a comprehensive overview of the Top 10 Best Power BI Dashboard Examples along with their features. You will also be given a brief introduction about Power BI and the importance of these dashboards so that companies can leverage the right dashboards to help them design accurate reports and dashboards. Read along to find out about the Best Power BI Dashboard Examples.
Table of Contents
Introduction to Power BI
Power BI is a Business Intelligence tool from Microsoft. It helps users to analyze data present in various sources and build reports and dashboards based on that. Power BI is available as a stand-alone desktop application as well as a completely managed cloud-based service. While Power BI desktop comes as a free application, Power BI service is a paid offering based on subscriptions. Microsoft also offers Power BI mobile for people who want to keep an eye on the data on the move. Another offering is the Power BI embedded which helps developers embed Power BI analytical abilities into custom web applications. It integrates seamlessly with most of the enterprise Microsoft offerings and azure active directory-based authentication.
Power BI Dashboard Examples have a versatility that not only comes from their analytical abilities but also from their ability to connect most of the common databases even outside the Microsoft ecosystem. Organizations use Power BI for asking questions about various types of data like Sales Data, Marketing Data, or even Finance Data.
To learn more about Power BI, click this link.
Understanding Power BI Dashboards
Power BI Dashboard Examples are nothing but a collection of visualizations that keep updating when the underlying data changes. They have development functionalities that allow visualization widgets to be dragged and dropped to the canvas. They also allow users to drag and drop fields directly into the canvas.
The software is intelligent enough to select the right visualization and then display it accordingly. With Power BI offering a large variety of visualizations including Cards, Tables, Geographical Plots, Different kinds of Charts, KPI Visualization, etc, the Power BI Dashboard Examples's use cases are limited only to the creativity of the developer.
Simplify the Power BI Visualization Process with Hevo's No-code Data Pipeline
Hevo Data, a No-code Data Pipeline helps to load data from any data source such as Databases, SaaS applications, Cloud Storage, SDK's, and Streaming Services and simplifies the ETL process. It supports 100+ data sources and is a 3-step process by just selecting the data source, providing valid credentials, and choosing the destination. Hevo not only loads the data onto the desired Data Warehouse but also enriches the data and transforms it into an analysis-ready form without having to write a single line of code.
Get Started with Hevo for Free
Its completely automated Data Pipeline offers data to be delivered in real-time without any loss from source to destination. Its fault-tolerant and scalable architecture ensure that the data is handled in a secure, consistent manner with zero data loss and supports different forms of data. The solutions provided are consistent and work with different BI tools as well.
Check out why Hevo is the Best:
Secure: Hevo has a fault-tolerant architecture that ensures that the data is handled in a secure, consistent manner with zero data loss.
Schema Management: Hevo takes away the tedious task of schema management & automatically detects the schema of incoming data and maps it to the destination schema.
Minimal Learning: Hevo, with its simple and interactive UI, is extremely simple for new customers to work on and perform operations.
Hevo Is Built To Scale: As the number of sources and the volume of your data grows, Hevo scales horizontally, handling millions of records per minute with very little latency.
Incremental Data Load: Hevo allows the transfer of data that has been modified in real-time. This ensures efficient utilization of bandwidth on both ends.
Live Support: The Hevo team is available round the clock to extend exceptional support to its customers through chat, email, and support calls.
Live Monitoring: Hevo allows you to monitor the data flow and check where your data is at a particular point in time.
Sign up here for a 14-Day Free Trial!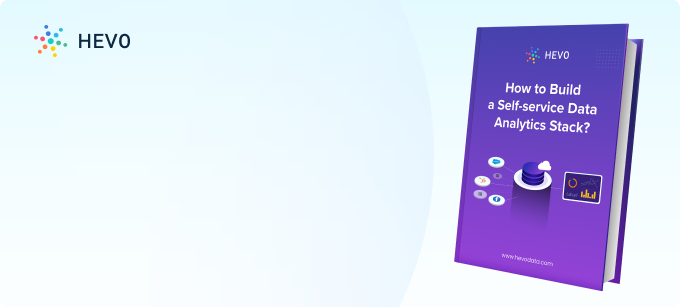 Download the Guide on How to Set Up a Data Analytics Stack
Learn how to build a self-service data analytics stack for your use case.
Top 10 Power BI Dashboard Examples
Organizations use Power BI Dashboard Examples to analyze data in various domains. For example, a Sales Manager may use Power BI Dashboards to understand the performance of his Sales team. A Top-Level Executive may use it to visualize the profitability of the organization. A Digital Marketer may use it to understand the efficacy of his Social Media Campaigns.
You will now go through a curated set of Power BI Dashboard Examples that are used in Sales, Marketing, and Finance domains. All the Dashboards mentioned below can be found in Data galleries at the Power BI community portal.
The Top 10 Power BI Dashboard Examples are:
1) Customer Segmentation Dashboard
This dashboard is mainly used in business-to-business enterprises. It helps senior managers to visualize the revenue coming from individual customers and the profitability while serving those customers.
It displays the top performers and the bottom performers. It also provides information on what kind of product appeals to different customers and what is the sales share from each product segment. The dashboard template can be found here.
2) Sales Scorecard Dashboard
This dashboard helps Senior Management understand how the company is performing in Sales compared to the previous year. It also gives information about the performance of different product segments and what channels are succeeding in bringing the revenue. The dashboard allows one to view the KPI's (Key Performance Indicators) both for revenue and profit. You can also check out Power BI KPI to know more.
3) Sales Analysis Dashboard
This dashboard differs from the Sales Scorecard Dashboard in the sense that it tries to bring more information about products and the regions. It shows the revenue coming from different customer segments. It tabulates the units sold in each of the active regions, the profitability in each region, and the value of discounts offered.
4) Product Sales Dashboard
This dashboard is a variation of the Sales Analysis Dashboard that focuses more on the Sales Channels. These types of Power BI Dashboard Examples are particularly useful for organizations with an E-Commerce presence.
Presence in E-Commerce in many cases means that your products are sold on a large number of websites and geographies. This dashboard helps management to understand how each sales channel is doing compared to the previous year. The template is available here.
5) Email Engagement Analytics Dashboard
These Power BI Dashboard Examples are for organizations that market their products through mass emails. These dashboards display the proportion of emails that were delivered, clicked, and opened. The data for these dashboards generally comes from campaign management tools like Hubspot. They also provide how these indicators were changing over the relevant period.
6) Marketing Campaign Insights Dashboard
This dashboard shows the effectiveness of various Marketing Campaigns and the performance of product segments and channels. This is a great tool for a Marketing Manager to measure the success of the various activities that take place under him. The template can be found here.
7) Ad Display Campaign Dashboard
This dashboard is meant for Digital Marketers who advertise products through website ads. It displays the success of the advertising campaigns through key indicators like Clicks, Click-Through Rate Percentage, etc. The template for this dashboard can be found here.
8) Finance Dashboard
These types of Power BI Dashboard Examples depict the fundamental Financial Indicators of the organization. Finance Dashboards display indicators like Revenue, Profit, Earnings before tax, Inventories, Securities, Accounts Payables, etc. The template can be found here.
9) Financial Analytics Dashboard
This dashboard allows one to view the revenue and profitability from different geographies, customer segments, and product segments. It allows the analysts to go deep into each of these categories and analyze the Financial Performance Indicators. The template can be found here.
10) Quarterly Financial Performance Dashboard
This dashboard is a great tool for executives to compare profit metrics across quarters. It allows users to select different quarters and then dig deep into the numbers based on products and customers. The template can be found here.
The above Power BI Dashboard Examples give you an idea about the versatility Power BI offers for decision-makers. You can hone your dashboarding and data visualization skills to start building comprehensive Power BI data models, visualizations, and DAX calculations with courses, books, YouTube videos, and the lot to gain a leg up on the competition.
Conclusion
This article gave a comprehensive list of the Top 10 Best Power BI Dashboard Examples and also gave an introduction to Power BI and its importance to any organization. Overall, Power BI Dashboard Examples help companies better visualize their data in order to gain actionable insights from their customers.
To make the best use of these dashboards, organizations need relevant data, and there lies a big challenge. Even though Power BI supports most of the common databases, it does not handle cloud-based data sources outside the Microsoft ecosystem well.
For example, to make use of the Email Campaign Dashboard, you will need support for fetching data from Sources like Pardot or Hubspot. In case you are constrained by the data source support or Power BI, you can consider a cloud-based ETL tool like Hevo that can bring data from almost any data source to PowerBI.
Hevo offers a faster way to move data from 100+ data sources such as SaaS applications or Databases into your Data Warehouse to be visualized in a BI tool such as Power BI. Hevo is fully automated and hence does not require you to code.
Want to take Hevo for a spin? Sign Up for a 14-day free trial and experience the feature-rich Hevo suite first hand. You can also have a look at the unbeatable pricing that will help you choose the right plan for your business needs.
Share your experience of learning about the Top 10 Best Power BI Dashboard Examples in the comments section below!
No-code Data Pipeline For Your Data Warehouse