14 Best Data Mapping Tools for 2023
Data Mapping is the process of matching source data fields to target data fields, during a Data Migration or warehousing project using Data Mapping Tools. It's the translation of information between source and destination, such that the logical/semantic meanings are kept intact and the fitness of use of the destination data is enhanced.
Further, data would eventually move from your data warehouse to your BI tools, hence another iteration of Data Mapping would be needed to fine-tune your data to extract the most insightful information and adhere to the intricacies of the tool and the analytics process. The same data may need to be pre-processed differently, based on the target of your different analytic processes.
Powerful and versatile Data Mapping Tools are crucial to your data usage strategy.
This article will help the reader understand the basics of Data Mapping and why is it an integral component of an ETL process. After looking at the crucial factors to be kept in mind before hunting for Data Mapping Tools, a well-rounded description of the 3 best Data Mapping Tools currently in the market is given to you.
What is Data Mapping?
Data Mapping in simple terms refers to creating a map where the source data will be directed to the targeted database. The target database in question can be a Relational Database, NoSQL Database, or a CSV document. It will depend on the user's preference for what the target database will be.
The Data Integration Mapping tasks vary in difficulty based on the hierarchy of the data being mapped and the disparity between the data structure of the source and the target.
Most of the Data Mapping Tools offer pre-built dataset matching templates which can then be used to create database matches from source to target systems. A simple Data Mapping Template would look like an ER(Entity-Relationship) diagram with structured data in sourced entities.
A Data Mapping Template differs from an ER diagram since it can be turned into readymade processes, which can then be added to the workflow and automated, making an automated data mapping solution. This is carried out by a Data Mapping Tool in a matter of seconds and without human intervention.
Database Mapping will also depend on the number, schema, and the primary and foreign keys of the Relational Databases data sources.
To learn more about Database Mapping, click here.
What is a Data Mapping Tool?
Most businesses now are shifting towards data-driven business decisions for better growth. As the companies are growing the need to store and manage the amount of data is also increasing rapidly.
Data Mapping becomes essential at this point and manually achieving this task for Big Data is a tedious and time-consuming job.
Data Mapping Tools can map data to various data sources and any amount of data. It depends on the company's requirement whether they want open source Data Mapping Tools or on-premise Data Mapping Tools. These tools automate the mapping process or help users map data seamlessly without much effort.
Importance of Data Mapping in ETL Process
To leverage data and extract business value from it, the information is collected from several external and internal sources. This information must then be unified and transformed into a format that is suitable for the operational and analytical processes, achieved through Source to Target Mapping.
Automated Data Mapping & Data Integration: To successfully integrate data the Data Model for the source and target data repositories must be the same. Since this is rare in a Data Warehouse, Data Mapping Software bridges the differences in the schemas of the source and target repositories. This will allow businesses to consolidate important information from different data points with ease.
Data Mapping Assists in Data Migration: Inaccurate and invalid Data Mapping during the Data Migration phase impacts the accuracy and completeness of the data being migrated. So a code-free mapping solution that can automate this process is essential for Data Migration.
Automated Data Mapping & Transformation: Data Transformation is essential when it comes to drawing insights and breaking information silos since enterprise information is present in several locations and formats. Data Modeling is the first step in Data Transformation which helps create a framework of what changes are to be made to data before it is loaded to the target database using the Data Conversion Mapping feature offered by Data Mapping Tools.
1000+ data teams trust Hevo's robust and reliable platform for their ETL needs to replicate data from 150+ plug-and-play connectors.
START A 14-DAY TRIAL!


Factors to Consider When Choosing Data Mapping Tools
To ensure the success of any Data Integration, Enterprise Data Transformation, or Data Warehousing project, you must select the right Data Mapping Software that fits your needs perfectly. To commence the process of selecting the right tool, you first need to identify the unique Data Modeling requirements and must-have features.
So, some of the key features that a good Data Mapping solution must include are:
Graphical Drag-and-Drop, Code-Free User Interface: It is imperative to pick a Data Mapping Tool that offers a code-free way to create data maps and process data using the largely intuitive drag-and-drop user interface.
Ability to Schedule & Automate Database Mapping Jobs: It is essential to pick a Data Mapping Software that can organize the Database Workflow by leveraging a time-based mapping function and event schedule that is triggered by specific events.
Instant Data Mapping Preview: Choose a Data Mapping Software that can prevent application mapping errors at the design time. This would allow the user to view the processed and the raw data at any step of the Data Modeling process.
Support for Diverse Systems: All the Data Mapping Software should provide connectivity to a wide array of structured, unstructured, and semi-structured data sources which includes databases, REST APIs, and web services along with FLAT file formats, like XML, JSON, EDI, Excel, etc.
Scale your Data Integration effortlessly with Hevo's Fault-Tolerant No Code Data Pipeline

As the ability of businesses to collect data explodes, data teams have a crucial role to play in fueling data-driven decisions. Yet, they struggle to consolidate the scattered data in their warehouse to build a single source of truth. Broken pipelines, data quality issues, bugs and errors, and lack of control and visibility over the data flow make data integration a nightmare.
1000+ data teams rely on Hevo's Data Pipeline Platform to integrate data from over 150+ sources in a matter of minutes. Billions of data events from sources as varied as SaaS apps, Databases, File Storage and Streaming sources can be replicated in near real-time with Hevo's fault-tolerant architecture. What's more – Hevo puts complete control in the hands of data teams with intuitive dashboards for pipeline monitoring, auto-schema management, custom ingestion/loading schedules.
Reliability at Scale – With Hevo, you get a world-class fault-tolerant architecture that scales with zero data loss and low latency.
Monitoring and Observability – Monitor pipeline health with intuitive dashboards that reveal every stat of pipeline and data flow. Bring real-time visibility into your ELT with Alerts and Activity Logs.
Stay in Total Control – When automation isn't enough, Hevo offers flexibility – data ingestion modes, ingestion, and load frequency, JSON parsing, destination workbench, custom schema management, and much more – for you to have total control.
Auto-Schema Management – Correcting improper schema after the data is loaded into your warehouse is challenging. Hevo automatically maps source schema with destination warehouse so that you don't face the pain of schema errors.
All of this combined with transparent pricing and 24×7 support makes us the most loved data pipeline software on review sites.
Take our 14-day free trial to experience a better way to manage data pipelines.
Get Started with Hevo for Free
3 Categories of Best Data Mapping Tools
Data Mapping Tools can be divided into 3 categories. These three categories can be:-
1) Open Source Data Mapping Tools
These Data Mapping Tools are characterized by letting their source codes accessible to the public at large, and they allow customizations to the source code based on some conditions. Talend Open Studio for Data Integration is the tool discussed below.
Talend Open Studio for Data Integration
It does a bit more than just Source to Target Mapping and can be used as a Data Integration tool. Talend Open Studio supports 100+ connectors for various sources. It provides continuous integration thereby reducing deployment and repository management overheads.
It provides a graphical user interface for its users to visually map the source data to the destination data types.
Organizations can have a consistent and singular view of their enterprise data; with Talend's GUI-driven Master Data Management (MDM) functionality. Talend allows you to write portable custom code in Java and incorporate your specific business needs.
To learn more about Talend Open Studio, click here.
Pros of Talend Open Studio for Data Integration
Talend supports dynamic schemas (i.e. table structure), which allow you to process records in the pipeline without knowing the columns and their types at compile time.
Since Talend works on a per-row basis, it lends itself well for row-based pre-processing of the source data before its consumed by the destination warehouse.
Cons of Talend Studio for Data Integration
The Open-Source edition has limited scheduling and streaming features.
It suites Big Data applications rather than ETL.
Pentaho Data Integration
Pentaho Data Integration (PDI) is an open-source Data Integration tool by Hitachi Data Systems. It offers ETL solutions to enterprises that need automatic Data Mapping and loading of data from source to destination.
The provides solutions for Data Minning, Data Warehousing, and Data Analysis. The other services it provides are OLAP services, reporting, information dashboards, and Data Mining.
Pentaho Data Integration tool is codenamed Kettle and offers a No-code GUI interface for users to effortlessly map data from source to destination and save time. It supports deployment on single-node computers as well as on a Cloud, or cluster.
To learn more about Pentaho, click here.
Pros of Pentaho Data Integration
It offers an interactive user-friendly No-code GUI.
It provides analytics, and task results to overview good insight of the business.
Cons of Pentaho Data Integration
The community edition doesn't have Scheduler and Job Manager that makes some of the tasks manually.
Documentation for PDI is not very helpful os implementation becomes hard.
1000+ data teams trust Hevo's robust and reliable platform to replicate data from 150+ plug-and-play connectors.
START A 14-DAY TRIAL!


CloverETL (CloverDX)
CloverETL is an open-source Data Mapping and Data Integration tool that is built in Java. It can be used used to transform, map and manipulate data. It provides flexibility to users to use it as a standalone application, command-line tool, server application or can be embedded in other applications.
CloverETL allows companies to efficiently create, test, deploy and automate the data loading process from source to destination. It provides visual as well as coding interfaces for developers to map and transform data.
To learn more about CloverETL, click here.
Pros of CloverETL
It offers good speed in data transformation.
Data parallelism data services can be used to create web services.
Cons of CloverETL
Lack of proper documentation for setup and implementation.
Less number of files and formats supported.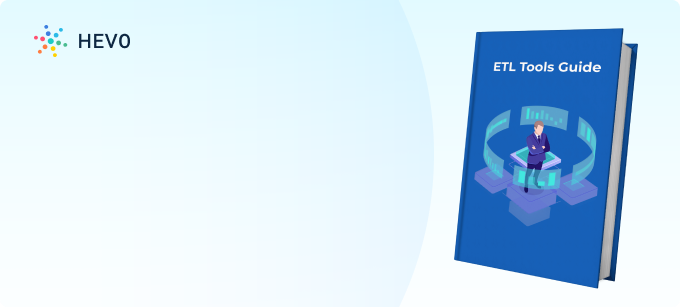 Download the Guide to Evaluate ETL Tools
Learn the 10 key parameters while selecting the right ETL tool for your use case.
Pimcore
Pimcore is an open-source Data Management software platform that is entirely developed in PHP. It is an enterprise-level Data Mapping tool for content management, customer management, digital commerce, etc. It ensures the availability of up-to-date data to all the team members of a company.
It offers easy data imports from formats such as CSV, XLSX, JSON, XML, and map data without writing any code. Users can import data at regular intervals. It also integrates with other product-based websites like E-Commerce platforms, Social Media websites, etc.
To learn more about Pimcore, click here.
Pros of Pimcore
It can easily integrate with other platforms using web services.
It offers an enterprise-grade solution for free.
Cons of Pimcore
Not easy to use for non-technical users.
The asset portal extension of the DAM module is not compatible with mobile devices.
2) On-Premise Data Mapping Tools
On-Premise, as the name suggests, are software tools that are proprietary but are installed on the business's infrastructure and used for Source to Target Mapping and Integration.
Though On-Premise Data Mapping Tools are limited in the number of data formats they can handle and come with substantial maintenance and running costs; they are good if your data is highly confidential.
On-Premise Tools can handle huge volumes of data, provide very fast access, and can easily read your archival data/tapes. Though the price could be high, they give the enterprise a sense of security and ease with their own IT teams handling the orchestration.
Informatica PowerCenter
Informatica PowerCenter provides a highly scalable Data Integration solution with powerful performance and flexibility. By using its proprietary transformation language users can build custom transformations.
By using its pre-built data connectors for most AWS offerings like S3/DynamoDB/Redshift etc., users can configure a versatile Data Integration solution for AWS.
Many compliance and security certifications like SOC/HIPAA/Privacy Shield, are adhered to by Informatica PowerCenter.
To learn more about Informatica PowerCenter, click here.
Pros of Informatica PowerCenter
Informatica is suited if you have multiple data sources on AWS and have confidential data. It provides a centralized repository where all the data (e.g. databases/flat files/streaming data/network etc. related to sources/targets) is stored.
Cons of Informatica PowerCenter
Cost of initial licensing and heavy running costs.
If you wish to use a Cloud Data Warehouse destination it only supports Amazon Redshift.
Microsoft Azure SQL Data Lake is the only Data Lake destination it supports.
1000+ data teams trust Hevo's robust and reliable platform to replicate data from 150+ plug-and-play connectors.
START A 14-DAY TRIAL!


IBM InfoSphere
IBM InfoSphere is and part of the IBM Information Platforms Solutions suite and a Data Integration platform that helps enterprises monitor, cleanse, and transform data. It delivers high performance in Data Mapping and loading using its Massively Parallel Processing (MPP) capabilities. It is highly scalable and flexible when it comes to handling massive volumes of data in real-time.
To learn more about IBM InfoSphere, click here.
Pros of IBM InfoSphere
It is a versatile and scalable platform to handle massive volumes of data.
It can easily integrate with other IBM Data Management solutions and adds more flexibility to the features.
Cons of IBM InfoSphere
IBM InfoSphere is not easy to use and not quickly adaptive.
It is expensive than many other Data Mapping tools available.
Microsoft SQL
Microsoft SQL Server Integration Services is part of Microsoft SQL and a Data Integration and Data Migration tool. It is used for automating the maintenance of SQL server Databasesand updates to multidimensional cube data. The most of workflow of Microsoft SQL Server Integration Services includes coding, and the workspace looks similar to Visual Studio Code.
Microsoft SQL Server Integration Services can perform complex jobs seamlessly and is empowered with a rich set of built-in tasks and transformation tools for constructing packages.
To learn more about Microsoft SQL, click here.
Pros of Microsoft SQL
It comes with excellent support via Microsoft.
It offers GUI that helps users easily visualize all the data flow.
Cons of Microsoft SQL
It requires skilled developers to operate because it supports a coding interface.
It is not efficient for handling JSON and has fewer Excel connections.
WebMethods
WebMethods Integration Server is a Java-based Integration server for enterprises. It supports many services such as Data Mapping and communication between systems.
WebMethods Integration Server can serve Data Mapping tasks to On-premise, hybrid, and Cloud. It also supports Java, C, and C++ for more flexibility to users. It is best suited for Data Mapping of B2B solutions.
To learn more about WebMethods, click here.
Pros of WebMethods
It supports Document tracking.
It is easy to use, scalable and includes most of the enterprise tools (all in one).
Cons of WebMethods
Expensive for small and mid-sized companies.
Lack of documentation on legacy systems.
3) Cloud-Based Data Mapping Tools
Cloud-Based Data Mapping Tools are the most actively developed, popular, and contemporary these days. These tools offer scalability, speed, and versatility at optimal costs. Cloud-Based Tools allow access from anywhere and allow you to map, store and integrate your data from various sources.

Most of the data being used these days is generated in the cloud; in the form of streaming data, clickstreams, databases, APIs, etc. Another advantage these tools offer is expert setup and support. Being actively developed and enhanced, these tools offer the best of cutting-edge technology to their users.
Oracle Integration Cloud Service
ICS is an integration application that can perform Source to Target Mapping between many Cloud-Based applications and data sources.
It can also go beyond that to include some On-Premise data. It also provides 50+ native app adapters for integrating On-Premise and other application data.
To learn more about Oracle ICS, click here.
Pros of Oracle Integration Cloud Service
Both, SaaS Extension and Integration coalesce under one product.
Seamlessly integrates with other Oracle offerings like Oracle Sales cloud/API Platform Cloud Service/SPMS etc.
Cons of Oracle Integration Cloud Service
It could be overkill for your purpose as it includes the capabilities of Process Automation, Visual Application Building.
Its costs could be prohibitive as it's priced according to the many features it provides.
Dell Boomi AtomSphere
Dell Boomi AtomSphere is a Cloud-based Data Integration and Data Mapping tool from Dell. With the help of its visual designer, users can easily map data between the 2 platforms and integrate them. Dell Boomi AtomSphere is suitable for companies of all sizes.
You can explore more on Dell Boomi AtomSphere here.
Pros of Dell Boomi AtomSphere
It offers drag and drop features which makes the job easier for non-technical users.
Cons of Dell Boomi AtomSphere
Lack of documentation.
The point and click feature cannot resolve complex solutions.
1000+ data teams trust Hevo's robust and reliable platform to replicate data from 150+ plug-and-play connectors.
START A 14-DAY TRIAL!


Talend Cloud Integration
Talend Cloud Integration is an ETL solution that comes with a Data Mapping tool. Talend Data Mapper allows users to define mapping fields and execute the transformation of data between records of two different platforms. Talend Cloud Integration offers a graphical user interface that makes the tool user-friendly and helps save time.
You can explore more on Talend here.
Pros of Talend Cloud Integration
It offers a drag and drop feature in the tool pallet which makes the job easier.
Cons of Talend Cloud Integration
It has fewer number integrations with other modules.
Jitterbit
Jitterbit is a Data Integration and Data Mapping tool that allows enterprises to establish API connections between apps and services. It can automate the Data Mapping process in SaaS applications and on-premise systems.
With the help of its AI features, users can control the interface using speech recognition, real-time language translation, and a recommendation system. Jitterbit's Automapper helps you map similar fields and make the transformation lot easier.
Pros of Jitterbit
Most of the configurations are point and click.
It comes with an easy-to-use interface with great documentation.
Cons of Jitterbit
Low-quality logging and debugging.
MuleSoft Anypoint Platform
MuleSoft Anypoint Platform is a unified iPaaS Data Mapping tool that helps enterprises to map data between destination and SaaS applications as a source. It uses its own MuleSoft language to create and execute Data Mapping tasks. It also supports a mobile version that allows users to manage and monitor the Data Mapping and Data Integration tasks remotely.
Explore the MuleSoft Anypoint platform here.
Pros of MuleSoft Anypoint Platform
It comes with many exciting connectors that save time to write code for new Data Mapping.
The tool is an IDE that is easy to navigate and makes development and testing easy.
Cons of MuleSoft Anypoint Platform
It features its own MuleSoft language to create solutions while there are many Data Mapping tools that provide drag and drop features.
SnapLogic
SnapLogic is a Data Migration and Data Mapping tool that can automate most of the Data Mapping fields using its Workflow Builder and Artificial Intelligence. It auto maps data between cloud applications and destinations to keep the streaming data in sync.
Users can track all the Data Migration and Data Mapping activities with the help of visualization and reporting tools.
Pros of SnapLogic
Data Mapping is easy to implement and provides flexibility to users.
User-friendly interface and doesn't require any developer.
Cons of SnapLogic
It is not suitable for complex pipelines and filed mappings.
It is expensive for very huge datasets.
Conclusion
This blog gives a fair idea about Data Mapping. It first delved into what Data Mapping actually is, eventually describing the process of Data Mapping, its importance in the ETL process, and the factors a user should consider before picking out a suitable Data Mapping Tool from the market.
It finally talks about the 3 Best Data Mapping Tools spread across Open-Source Tools, Cloud-Based Tools, and On-Premise Tools. Finally, we discuss a tool that provides you with the goodness of most of the above approaches in an economical manner.
Now you can learn more about Schema Mapping and also know how Hevo automates the tedious task of manually mapping source schema with destination schema.
Visit our Website to Explore Hevo
Hevo Data supports 150+ data sources and has a dispersed analytical modeling approach. Hevo can detect changes to the schema of the incoming data and can clone them to the destinations. Any anomalies in the incoming data are automatically detected by Hevo, it also sets aside affected records for subsequent corrections.
As your data sources grow in number and volume, resulting in huge volumes of data that could contain frequent upsurges/down surges, Hevo can scale horizontally to process millions of records with acceptable latency.
Want to take Hevo for a spin? Sign Up for a 14-day free trial and experience the feature-rich Hevo suite first hand.
Which one of these Data Mapping tools do you use or are planning to use? Let us know in the comments.
No-Code Data Pipeline for Mapping