11 Best Data Migration Tools for 2023
Data Migration, as the name suggests, refers to moving data from one point to another. It could be location to location, format to format, or application to application. This one-time process of transferring data may include Preparing, Transforming, and Extracting the data.
Ideally, Data Migration should be carried out without any data loss and minimal manual Data Recreation or Manipulation. This article talks about the 11 best Data Migration Tools currently in the marketplace for your Data Migration needs.
Table of Contents
What is Data Migration?
In the context of the Extract, Transform, and Load (ETL) process, any Data Migration process would at least cover the load and transform steps. This implies that the extracted data must go through a preparation series of operations. This is followed by loading this data to a target location where it can be used by Data Scientists, Data Analysts, etc to extract meaningful insights.
An organization may carry out Data Migration for the following reasons:
Establishing a New Data Warehouse
Overhauling an Entire System
Upgrading Databases
Merging New Data from an Acquisition
Deploying Additional Systems
Irrespective of the exact purpose of Data Migration, the primary goal is to enhance competitiveness and performance. If a Data Migration process is not carried out correctly, it can lead to inaccurate data (redundancies and unknowns) occupying space in the target location. This might even happen if the source data is fully adequate and usable.
Types of Data Migration Tools
Organizations can either write their Data Migration scripts or use Cloud-Based or On-Premises tools. Self-Scripted Data Migration is an in-house solution that might be suitable for small projects but it's not scalable for larger projects. If all your data is present in one location then On-Premises Data Migration Tools are the way to go.
Cloud-Based Data Migration Tools might be suitable for organizations moving their data from a diverse set of platforms/sources to a Cloud-Based destination. Here is a deeper dive into the three types of Data Migration Tools:
On-Premises: On-Premise solutions come in handy for static data requirements with no plans to scale. It is an ideal option for compliance requirements prohibiting Multitenant or Cloud-Based Data Migration Tools. It offers low latency and complete control over the stack from the application to the physical layers. However, this means that these tools must be kept up and running.
Self-Scripted: These solutions are ideal for small-scale projects and quick fixes. These can also be used when a specific destination or source is unsupported by other tools. Self-Scripted Data Migration Tools can be developed pretty quickly but require extensive coding knowledge.
Cloud-Based: Cloud-Based Data Migration Tools are used when you need to scale up and down to meet the dynamic data requirements. These tools follow a pay-as-you-go pricing that eliminates unnecessary spending on unused resources.
Factors to Keep in Mind for Data Migration Tools
A comprehensive Data Migration strategy prevents a suboptimal experience that might end up creating more problems than it solves. An incomplete strategy can cause a Data Migration project to fail. Selecting a Data Migration tool is an important part of that strategy and it should be based on the organization's business requirements. Here are a few factors that you can keep in mind before deciding on a Data Migration tool:
Reliability: Cloud-Based tools visibly stand out as they have close to 100% uptime due to their highly redundant architectures.
Security: A Data Migration tool needs to meet certain compliance and security requirements. Few Cloud-Based tools don't make the cut, but a majority of them such as Hevo Data is compliant with HIPAA, GDPR, and SOC 2 to name a few.
Data Sources and Destinations: This is a pivotal factor based on your requirements. Self-Scripting solutions offer support for almost any destination or source but are not scalable. They are suitable only for small projects. Most of the Cloud-Based and On-Premise tools handle numerous data destinations and sources.
Performance and Scalability: Cloud-Based tools trump the others in this category due to their flexibility that allows them to scale up or down according to the needs of the user.
Pricing: Pricing can be affected by various factors including the number and types of data sources at the destination, the quantity of data, and service level. For most Data Migration projects Cloud-Based solutions provide the best pricing plans. However, some of these pricing plans can be slightly confusing. Some of these tools offer a free tier that businesses can leverage.
The Top Data Migration Tools
Here is a comprehensive list of some of the best Data Migration Tools available in the market, that you can choose from for your Analytics pipeline:
1) Data Migration Tools: Hevo Data
Hevo allows you to replicate data in near real-time from 150+ sources to the destination of your choice including Snowflake, BigQuery, Redshift, Databricks, and Firebolt. Without writing a single line of code. Finding patterns and opportunities is easier when you don't have to worry about maintaining the pipelines. So, with Hevo as your data pipeline platform, maintenance is one less thing to worry about.
For the rare times things do go wrong, Hevo ensures zero data loss. To find the root cause of an issue, Hevo also lets you monitor your workflow so that you can address the issue before it derails the entire workflow. Add 24*7 customer support to the list, and you get a reliable tool that puts you at the wheel with greater visibility. Check Hevo's in-depth documentation to learn more.
If you don't want SaaS tools with unclear pricing that burn a hole in your pocket, opt for a tool that offers a simple, transparent pricing model. Hevo has 3 usage-based pricing plans starting with a free tier, where you can ingest upto 1 million records.
Hevo was the most mature Extract and Load solution available, along with Fivetran and Stitch but it had better customer service and attractive pricing. Switching to a Modern Data Stack with Hevo as our go-to pipeline solution has allowed us to boost team collaboration and improve data reliability, and with that, the trust of our stakeholders on the data we serve.

– Juan Ramos, Analytics Engineer, Ebury
Check out how Hevo empowered Ebury to build reliable data products here.
Sign up here for a 14-Day Free Trial!
2) Data Migration Tools: Fivetran
Fivetran offers automated Data Integration that is built on a fully managed ELT architecture. Its idempotent core architecture makes it resilient to data duplication and failure while minimizing computational costs. Fivetran eliminates user maintenance and ensures 99.9% uptime.
Here are a few salient features of Fivetran:
Transformations: Fivetran does not transform data prior to loading. It has recently started offering support for post-load transformations through copy-and-paste SQL.
Support and Training: Fivetran offers support through an in-app form. It also offers comprehensive documentation for all its services. However, Fivetran doesn't offer any training services.
Connectors: Fivetran offers connectors for various data sources. It supports over a dozen Data Warehouse destinations but offers no support for Data Lakes.
Fivetran Pricing
Fivetran pricing is based on credits. Credits offer value based on the actual number of MARs used by the customer in a given billing period and the MAR threshold, as stated in the Service Consumption Table.
The pricing plans offered by Fivetran are as follows:
3) Data Migration Tools: Matillion
Matillion is a Cloud-Based ETL platform that enables your data journey by migrating, extracting, and transforming your data in the Cloud. This allows you to gain new insights and make better decisions.
Here are a few key features of Matillion:
Transformations: Matillion supports post-load transformations through its Transformation Components. Any user can create a Transformation Component either by writing SQL Queries or via point and click selection. This allows you to drag any component onto Matillion's visual workspace at a specific point in the Data Pipeline.
Support and Training: Matillion offers support through an online ticketing system that can be accessed by email or its support portal. Documentation depends on articles that can be accessed through the support portal. Matillion doesn't provide training services but you can look through the tutorial videos on Matillion's YouTube channel.
Connectors: Matillion integrates with close to 60 data sources in 7 key categories: ERP, finance, social networks, databases, internet resources, CRM, marketing communications, file, and document formats. Customers can request the company to build a new data source. Matillion doesn't allow anyone outside the company to create new Data Source integrations or make improvements to the existing resources. Matillion supports Google BigQuery, Amazon Redshift, and Snowflake as destinations.
Matillion Pricing
Matillion offers a 14-day free trial to its new customers. Its pricing plans depend on the platform on which the customer's Data Warehouse runs. It charges an hourly rate depending on the instance size run by the customers. Apart from this, it also offers annual billing plans.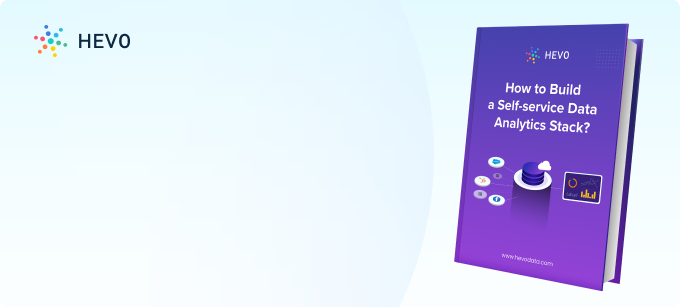 Download the Guide on How to Set Up a Data Analytics Stack
Learn how to build a self-service data analytics stack for your use case.
4) Data Migration Tools: Stitch Data
Stitch Data is a Cloud-Based ETL platform that allows you to move data pretty quickly from point A to point B without any coding necessary. This enables you to focus on extracting actionable insights from your data to steer business growth.
Here are a few key features of Stitch Data:
Transformations: Stitch Data is an ELT product that only carries out the transformations required for compatibility with the destination. This consists of denesting data or translating the data types whenever necessary. Stitch Data is a part of Talend that also offers tools for transforming data through external processing engines like MapReduce and Apache Spark. It also offers a set of tools that can transform the data within the Data Warehouse itself.
Support and Training: Stitch Data offers in-app chat support to all its customers. Phone support is provided only to its Enterprise customers. Stitch Data also offers support SLAs to ensure a smooth customer journey. The documentation provided by Stitch Data is open source and comprehensive. Therefore, it allows anyone to offer improvements and additions or repurpose the content for their needs. However, Stitch Data doesn't provide any training services.
Connectors: Stitch Data supports various SaaS and database integrations as data sources. It currently supports 9 Data Lake and Data Warehouse destinations. Customers can add new sources to Stitch by developing it according to the standards of Singer, an open-source tool for writing scripts to move data. Singer integrations can be run independently by every user. Customers can also contract with Stitch Data to build new sources. You can use Singer integrations on Stitch Data's platform to take advantage of Stitch Data's credential management, scheduling, monitoring, and auto-scaling features.
Stitch Data Pricing
Stitch Data offers pricing plans that can be scaled to fit a vast array of company sizes and budgets. Stitch Data offers a 14-day free trial to its new customers. Its standard plans can range from $100 to $1250 per month depending on the required number of rows(millions)/month. It offers discounts to its customers who opt for their annual plans. The Enterprise plans are aimed at larger organizations with custom use cases. Based on your requirements, you will be charged accordingly.
5) Data Migration Tools: AWS Data Pipeline
Amazon Web Services (AWS) houses various tools for working with data in the cloud. AWS Data Pipeline focuses on data transfer. Another key AWS tool that focuses on moving data from sources to analytics destinations is called AWS Glue. AWS Glue is primarily focused on ETL.
Here are a few key features of AWS Data Pipeline:
Transformations: AWS Data Pipeline supports preload transformations that use SQL commands. It allows you to create a pipeline graphically through a console using the AWS Command Line Interface (CLI). This requires the pipeline definition in JSON format. You can also create a pipeline programmatically by using API calls.
Support and Training: AWS provides online support through a knowledge base and a ticketing system. These support tickets may get chat or phone responses. AWS Data Pipeline offers comprehensive documentation for its functioning. Apart from this, AWS Data Pipeline also offers digital training materials.
Connectors: AWS Data Pipeline supports four types of Data Nodes as destinations and sources namely SQL, DynamoDB, Redshift tables, and S3 locations. AWS Data Pipeline doesn't support any SaaS data sources for now.
AWS Data Pipeline Pricing
AWS Data Pipeline offers pricing plans based on how often your preconditions and activities are scheduled to run and whether they run on AWS or on-premises.
6) Integrate.io
Integrate.io is an ETL solution that offers Data Migration services. It supports many SaaS apps and services that users can access with a drag and drop no-code interface. Integrate.io offers over 140 cloud data sources, Data Warehouses, and Databases. It manages all the future changes automatically with zero maintenance.
Here are a few salient features of Integrate.io:
Transformations: Integrate.io offers more than 220 pre-built data transformations to automate all the data mappings and structures so that users can get all the complex transformations on their tips.
Encryption: Integrate.io secures the streaming data with its Field-level encryption. It ensures that the company's sensitive data stay safe while migrating it from one source to another.
Customer Support: It provides 24/7 customer support services to its users so that worldwide customers can get their issue fixed as soon as it arrives. Integrate.io also offers video call customer support to all its users.
Integrate.io Pricing
Inegrate.io doesn't follow any fixed pricing plan. It offers a 7-day trial to all new customers who ask for a demo. It charges based on the number of connectors users are using. The cost doesn't deviate based on the volume of data or complexity.
7) IBM Informix
IBM Informix is a Data Migration tool that uses SQL commands to migrate data from one operating system to another. It can seamlessly migrate SQL, NoSQL, or JSON, and time series and spatial data. IBM Informix uses a hybrid Cloud infrastructure that helps enterprises to reduce the cost of hardware and software maintenance and also boosts Data Migration.
Here are a few salient features of IBM Informix:
Real-time Analytics: IBM Informix delivers fast data transfer that helps transactional data workload enable Data Analytics on data in real-time.
Fast Transactions: IBM Informix offers high-availability data replication (HADR), remote secondary standby database servers, and shared-disk secondary servers.
Data Management: To deliver hassle-free management, IBM Informix offers smart triggers for event processing and push notifications.
IBM Informix Pricing
IBM Informix offers a small plan for $1,250.00 USD /Instance and large plan for $4,000.00 USD /Instance. It provides different RAM, Storage, and network capabilities based on the type of plan.
8) Azure DocumentDB
Azure DocumentDB is an open-source Data Migration Tool by Microsoft that helps users to migrate data to DocumentDB that is NoSQL Document Database. It is a fully manages serverless Database that comes with automatic scaling.
Here are a few salient features of Azure DocumentDB:
It supports the many data source which includes CSV files, JSON files, SQL, Azure DocumentDB, MongoDB, Azure Table storage, HBase, Amazon DynamoDB.
It supports many operating systems, .NET frameworks.
It provides real-time data streaming services that are best for transactional data.
Azure DocumentDB Pricing
Azure DocumentDB charge based on the storage used and the throughput capacity reserved. Storage charges are 25 cents in U.S. dollars per gigabyte per month computed on an hourly basis, and throughput capacity prices are fixed for the amount users asked for in the subscription.
9) Dell EMC
Dell EMC is a Data Migration tool by Dell that automates the repetitive task of Data Migration from one system to another and reduces the time and expense than traditional Data Migration solutions. With its intelligent system, it offers simple and affordable midrange storage that enables fast data transfer.
Here are a few salient features of SnapLogic:
File Archiving: It uses file archiving algorithms that can migrate data across heterogenous servers and NAS environments.
Intelligent Data Mobility: Dell EMC offers flexible, reliable, and faster performance than other Data Migration tools because d its unique architecture.
Customer Support: Dell offers excellent customer support to help users in the installation or fix any issue.
Dell EMC Pricing
The pricing of Dell EMC is not disclosed but it has many variants and prices are different for every product. It offers to call support to get quotations.
10) IRI NextForm
IRI NextForm is a Data Migration tool from IRI built on the eclipse that helps users to migrate and re-format data from legacy and modern databases, index and sequential files, Hadoop, and unstructured data. It offers CoSort's high-volume data transformation capabilities with the ergonomics of Eclipse.
Here are a few salient features of IRI NextForm:
Interoperable Metadata: IRI provides support of its other products such as IRI Voracity, IRI FieldShield, and many more to re-use source and destination definitions.
Structure Unstructured Data: It allows users to structure the unstructured data effortlessly and expose associations for relational use.
Cross-Platform: It eliminates the repetitive task by automatically modifying the same job running or created on one system to another.
IRI NextForm Pricing
IRI NextForm has different pricing for various products such as Lite, COBOL, DBMS, Legacy, Modern, and Premium. Also, it charges additionally for support in installation.
11) SnapLogic
SnapLogic is the integration platform as a service (iPaaS) that offers a Data Migration tool. SnapLogic automates most of your Data Migration workflow with its workflow builder. It boosts the cloud data migration and allows users to unified view of all data. SanpLogic supports Data Migration from on-premise systems and cloud apps to keep the streaming data in sync.
Here are a few salient features of SnapLogic:
Automated Workflow: With the help of SnapLogic, users can automate their data transfer workflow and focus on other activities. Its automated workflow builder allows users to easily define all the parameters.
Reporting: Users can track all the Data Migration activities with the help of visualization and reporting tools.
Accessibility: SnapLogic is a browser-based tool that allows users to access Data Migration irrespective of the operating system.
SnapLogic Pricing
SnapLogic offers 30 days free trial period to all its customers, and charges are variable based on the type of use and number of connectors used. Other pricing details are not disclosed.
Challenges of Data Migration
Despite the various advantages provided by Data Migration, it continues to face several challenges every year as follows:
Lack of Expertise: This seems like a simple task, but there's a lot of complexity involved in Data Migration. Having an experienced professional with excellent references on your team can ensure a smooth process.
Lack of Planning: In general, IT teams devote very little time to planning the Data Migration process. Having a solid Data Migration plan saves an immense amount of time and resources during the Data Migration process.
Lack of Data Governance: You need to be clear about who has the rights to approve, edit, create, or remove data from the source system. This needs to be included in the proper documentation as part of your project plan to ensure clarity.
Unproven Migration Methodology: You need to do some research that can help elicit the benefits of the Data Migration process with examples. Try not to accept a generic solution offered by a vendor if it can't be backed by a testimonial.
Supplier and Project Management: You need to manage the vendors and the project which can get pretty hectic at times. Make sure that you have the time to manage the project and any related suppliers otherwise the project might take a hit in terms of efficiency.
Cross-Object Dependencies: It is pretty common to miss out on a dependent dataset in the Data Migration plan. Make sure that you build a contingency to take care of Cross-Object dependencies. This prevents possible delays in delivery.
Waiting for Perfect Specs for the Target: If the implementation team is busy dealing with the design criteria, you should focus on proper communication with the stakeholders and effective data governance measures.
Insufficient Data Prep Software and Skills: For a large-scale Data Migration, you need to invest in first-class data quality software and consider bringing in a specialist firm to assist you. This can help you cut costs since this is usually a cheaper (time and effort) process than assigning an in-house team to deal with it.
Not Contacting Key Stakeholders: You need to explain the need for the Data Migration project and its impact on your key stakeholders before you get down to brass tacks. This ensures that your timeline isn't disrupted at a later stage which would hamper efficiency.
Not Communicating with the Business: After explaining the project to your key stakeholders, you need to keep them in the loop regularly. It is recommended that you provide a status report on the same day every week, especially if things go awry. Regular communication helps build trust with all the beneficiaries over the long term.
| Tool | Type | Transparent pricing | No- Code Interface | Purchase Process | G2 |
| --- | --- | --- | --- | --- | --- |
| Hevo Data | Commercial | Yes | Yes | Self-Service | 4.8/5 |
| Fivetran | Commercial | Yes | Yes | Self-Service | 4.2/5 |
| Matillion | Commercial | Yes | Yes | Self-Service | 4.3/5 |
| Stitch Data | Commercial | Yes | Yes | Contact Sales | 4.7/5 |
| AWS Data Pipeline | Commercial | No | Yes | Contact Sales | 4.1/5 |
| Xplenty | Commercial | No | Yes | Contact Sales | 4.4/5 |
| IBM Informix | Commercial | Yes | Yes | Self-Service | 4.8/5 |
| Azure DocumentDB | Open-Source | Yes | Yes | Contact Sales | None |
| Dell EMC | Commercial | No | Yes | Contact Sales | 4.3/5 |
| IRI NextForm | Commercial | Yes | No | Contact Sales | None |
| SnapLogic | Commercial | No | Yes | Contact Sales | 4.2/5 |
Conclusion
This article talks about the top 5 Data Migration Tools available in the marketplace. It highlights the key features and pricing to give you a complete overview of all the tools. This can help you make an educated decision based on our requirements. It also covers the basics of Data Migration, its types, the factors to keep in mind while making a decision, and the challenges faced by it.
Visit our Website to Explore Hevo
Extracting complex data from a diverse set of data sources can be a challenging task and this is where Hevo saves the day! Hevo offers a faster way to move data from Databases or SaaS applications into your Data Warehouse to be visualized in a BI tool. Hevo is fully automated and hence does not require you to code. It supports 150+ Sources including 40+ Free Sources like Google Analytics, Salesforce, HubSpot, Jira, Shopify, and many more.
Want to take Hevo for a spin?
Sign Up for a 14-day free trial and experience the feature-rich Hevo suite first hand. You can also have a look at the unbeatable pricing that will help you choose the right plan for your business needs.
Have any further questions? Get in touch with us in the comments section below.
Migrate data in Minutes using No-Code Data Pipeline