Introduction
MySQL ETL involves the extraction of MySQL data from different source systems, the transformation of data and finally loading of the data into a data warehouse. Copying MySQL data into a data warehouse improves query performance and also enables the generation of custom real-time reports and dashboards.
Moreover, its combination with various data sources strengthens its values. There are a number of free ETL tools for MySQL available in the market. We will be talking in-depth about some of them.
Table of Contents
What is MySQL?
Pronounced as both 'My S-Q-L' and 'My Sequel,' this open-source relational database management system is based on the structured query language (SQL). It is designed to facilitate adding, removing and modifying information present in the database. It has a wide variety of applications. Moreover, an array of free ETL tools for MySQL makes it extremely convenient to migrate and transform data.
How to Choose an ETL Tool for a Particular Database?
You must choose an ETL tool based on your particular set of requirements which may be a combination of various critical factors specific to your database. A few of these critical factors are considered as follows:
Ability to Integrate with Various Data Sources
While finalizing an ETL tool, you should be aware of the presence of comprehensive connector support, which covers the database systems, marketing entities, management software and other controlled services. The selection of comprehensive support is necessary for future-proofing of the ETL pipeline, regardless of the number of SaaS providers and databases.
Complete Monitoring and Management
There should be a feature that acts as a checkpoint in quality control. The determination of successful step-by-step execution of a process is essential in selecting your ETL tool. Furthermore, the facility should also determine the behaviour of the running process in the case of detection of an error or unsuccessful compliance with various conditions.
Real-time Data Streaming
ETL tools should provide the accessibility to transport data from internal to external sources and transform them in real-time. It should also enhance its ability to provide data within an integration batch. During consideration of the best-suited ETL tool, the mechanisms for the determination of system variances should be brought to light.
Reliable Data Load
ETL tools are closely coupled with the data warehouses that are in use. Any imperfectness in this relationship will lead to an inefficient pipeline and an unreliable system which may cause service level agreement violations.
List of Various Free ETL tools for MySQL
Here's a list of some of the best Free ETL Tools for MySQL available in the market, that you can choose from, to simplify ETL. Selecting the right tool for your business needs has never been this easy. The following Free tools for MySQL have been considered:
1. Hevo Data
Hevo Data, a No-code Data Pipeline reliably replicates data from any data source with zero maintenance. You can get started with Hevo's 14-day Free Trial and instantly move data from 150+ pre-built integrations comprising a wide range of SaaS apps and databases. What's more – our 24X7 customer support will help you unblock any pipeline issues in real-time.
Hevo offers a free, starter and custom plan that you choose as per your business needs. Using Hevo, you can precisely control pipeline schedules down to the minute.
Get started for Free with Hevo
With Hevo, fuel your analytics by not just loading data into Warehouse but also enriching it with in-built no-code transformations. Its fault-tolerant architecture ensures that the data is handled in a secure, consistent manner with zero data loss.
Check out what makes Hevo amazing:
Near Real-Time Replication: Get access to near real-time replication on All Plans. Near Real-time via pipeline prioritization for Database Sources. For SaaS Sources, near real-time replication depend on API call limits.
In-built Transformations: Format your data on the fly with Hevo's preload transformations using either the drag-and-drop interface or our nifty python interface. Generate analysis-ready data in your warehouse using Hevo's Postload Transformation.
Monitoring and Observability: Monitor pipeline health with intuitive dashboards that reveal every stat of pipeline and data flow. Bring real-time visibility into your ETL with Alerts and Activity Logs.
Reliability at Scale: With Hevo, you get a world-class fault-tolerant architecture that scales with zero data loss and low latency.
Hevo provides Transparent Pricing to bring complete visibility to your ETL spend.
Sign up here for a 14-Day Free Trial!
2. Apatar
If you are into CRM systems, you have the best option to use this ETL tool for transporting and synchronizing your customer information into your existing systems as well as third-party accessories. This ETL tool connects to MySQL and allows the transformation and merging of large and complex customer datasets. It comes handy when diverse data-driven systems require their information to be captured and transferred onto newer applications or data warehouses.
It is delivered as an open-source ETL tool that has an extremely convenient user interface and is especially beneficial for users with no technical experience. Downloading Apatar helps you get direct access to built-in app integration tools, data quality tools, deduplication and mapping schemas. Moreover, its usability with data sources helps generate XML metadata files that store all the gathered information. No programming is required whilst executing data migration with this tool.
Click here for more information on Apatar.
3. OpenMRS
OpenMRS ETL tool has featured predictive modelling with the tracking of multiple historical sources for gathering necessary data from history. Data is selected from the MySQL database by running queries, followed by transmission into a data warehouse which analyzes the data and provides the required results. We are aware of the increase in the amount of data along with the appetite for locating information within the data. This requires the aid of transactional databases such as MySQL.
This open-source project has focused on inheriting an ETL module that would interact with multiple DW compliances, allowing predictive modelling to operate. OpenMRS is known to provide aid to healthcare companies for they require swift internal analysis of their sensitive data.
This combination performs ETL in real-time only, allowing healthcare providers to keep a check on the results obtained for predictive modelling, which is pre-eminently based on the historical data, contained or loaded.
Click here for more information on OpenMRS.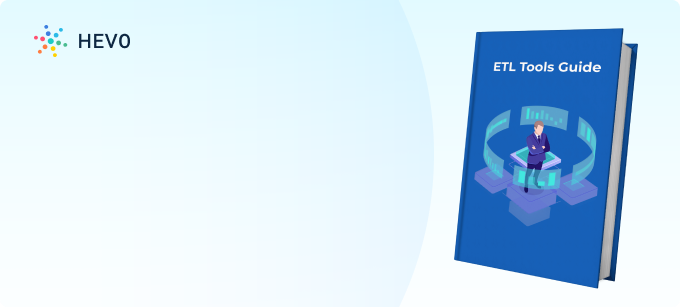 Download the Guide to Evaluate ETL Tools
Learn the 10 key parameters while selecting the right ETL tool for your use case.
4. Csv2db
As its name suggests, Csv2db reads and stores CSV files into the database. It is seen that working with data in CSV format is much easier than the other versions. The time spent in cleaning or transforming the file is reduced if not eliminated.
The tool reads the header in each CSV file and loads data into columns with similar names. It is available in an open-source version where its existing database approach allows the insertion of data into the database. This is followed by detailed cleansing which is made easier with the data being in CSV files.
The data-loading tool operates on plain text and multiple compressed files. Csv2db is known for its ability to read all the CSV names at once, which readily helps users in overriding data into the same database tables. While operating Csv2db for working with MySQL in a Python workspace, you must know that it requires a specific installation of drivers.
5. Transformalize
For making stored relational data frequent and easy to operate, this ETL tool puts normalized data into tables for storage purposes. Transformalize presents users with the solution for de-normalizing their relational data and reduces the procedural steps to post queries and retrieve it. It is an open-source ETL tool that helps in the automation of migrating data into data warehouses, search engines and other systems. The resulting data can be used in multiple ways:
As an OLAP cube data source
To feed a SOLR or Elasticsearch index
To provide quicker, easier access to regular SQL queries and reports
Transformalize is an open-source .NET 4.5 class library. It can be referenced and run directly in code, or run with an included console application. Its source is hosted on GitHub.
6. Talend Big Data Open Studio
The creator, Talend, is famous for developing open source big data and ETL tools. It was designed to convert, combine, and manipulate data, followed by its updating in various locations. Its intuitive set of tools makes data handling easier than ever.
Talend Big Data Open Studio supports extensive data integration transformations and complex process workflows. Its seamless connection with 900 different databases, files and applications make it a popular tool to work on.
Talend provides extensive extensions in the form of Talend Open Source which is a free platform to work on. Stitch Data Loader, on the other hand, is a paid edition priced at about $100-1000/month. Talend provides several other packages named as Talend Pipeline Designer, Talend Cloud Data Integration and Talend Data Fabric which come at different prices as per user requirements. Talend provides a friendly user-interface with prebuilt components and multiple databases, including MySQL.
Conclusion
You have now seen various free tools for MySQL. While most of them provide an open-source edition, it may be beneficial to subscribe to the paid edition for added benefits. This article seeks to familiarize you with the different available tools to enable you to make the right choice.
Visit our Website to Explore Hevo
Hevo is a cloud-based, no-code ETL platform built with the focus of data ingestion and ETL services. It offers a full-scale database replication system that is incremental and integrated with additional features such as timestamp and changing the data capture system.
Sign up for a 14-day free trial now.
You can also have a look at the unbeatable pricing that will help you choose the right plan for your business needs. Have you used an ETL tool for MySQL? Let us know in the comments section below.
No-Code Data Pipeline for MySQL