Google Analytics and Shopify: 3 Critical Aspects
Google Analytics helps organizations track user activity and the effectiveness of their content. It is widely used by marketers and advertisers around the world to gain critical insights from their marketing campaigns. Shopify is an eCommerce platform that allows you to sell products in-person, on Facebook, or anywhere online. It is backed by powerful tools that help you drive sales, find customers, and manage your day-to-day.
This blog talks about the different aspects of Google Analytics and Shopify before diving into the steps involved in connecting Google Analytics and Shopify.
Table of Contents
What is Google Analytics?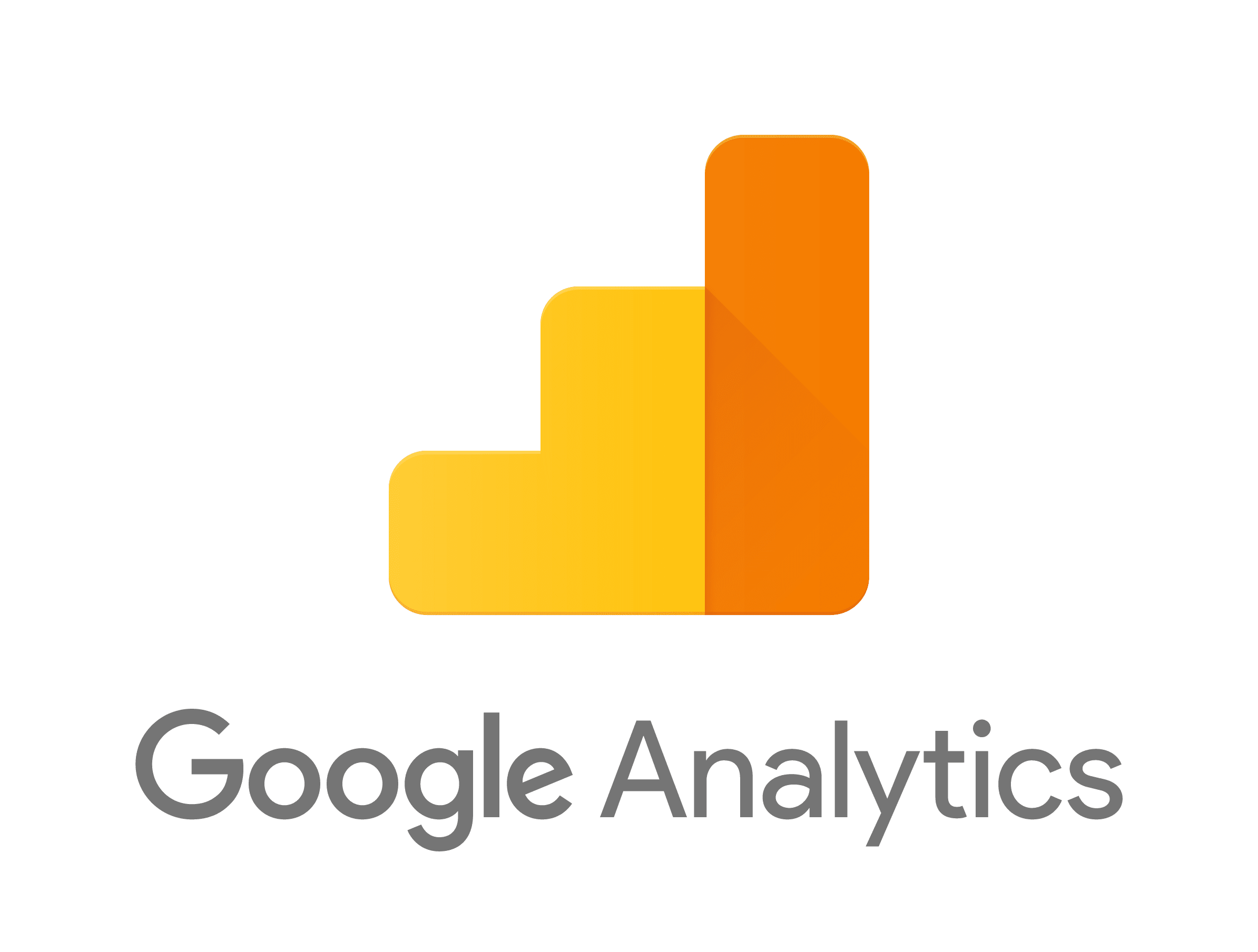 Google Analytics helps companies keep track of user details and advertising campaigns using a simple javascript plugin. It provides an excellent reporting dashboard and the ability to run various analyses on the user activity data. It even supports advanced machine learning capabilities and helps organizations to deploy this capability to make better decisions without having to know the concepts or implementation details of machine learning algorithms.
Google Analytics also makes raw user activity data available to the companies that want to run custom algorithms and reports. This requires the raw clickstream data to be loaded into the organization's own data store.
Here are a few key benefits of Google Analytics:
Track Online Traffic: Google Analytics allows you to track traffic from all sources since having an understanding of where your audience comes from is a crucial aspect of running a business online. Pinpointing different traffic sources and understanding why and how much traffic comes to your website allows you to track the gains of your strategies.
Understanding User Behavior: The key advantage of having behavioral metrics is that it provides you valuable information on what pages get the most engagement and traction. By having a better understanding of User Behavior, you can change the way you can interact with your users in the most optimized way.
Data Reports and Customization: Google Analytics allows you to customize dashboards, alerts, and reports to analyze data that can fit every company's different needs. Google Analytics provides an extensive library of user-generated reports and dashboards that can help you make data-driven decisions to improve efficiency.
Improved Search Engine Optimization and Content Marketing: With Google Analytics, you can identify the best-performing pages of your website to gain insights on the type of content to invest in. Google Analytics allows you to improve the tracking of the success of your Content Marketing and Search Engine Optimization strategy. By analyzing every part of your content strategy, you can create a stable and solid plan with clearly defined steps to reproduce successful pages.
Easy to Find Your Target Audience: With the help of Google Analytics, you can easily define your target audience. The audience can then be used to optimize the content of your website along with its offerings to increase engagement. Thus, an engaged audience is one of the best ways to improve a website's potential.
What is Shopify?
Shopify is an e-commerce platform that helps businesses to create online stores and sell their products. They also have an online retail point of sale system (Shopify POS) where merchants can sell their products in person. It is designed for all businesses regardless of their sizes. Shopify provides a set of tools and services such as payment gateways, shipping, marketing, and customer engagement so that users can grow their business easily.
Shopify has built-in capabilities that allow users to analyze customers' data. However, businesses/organizations need to store this data in a database because it allows them to gain in-depth insights by combining other organizational data with Shopify. This allows them to leverage the power of a full-fledged database (or sometimes a data warehouse) and overcome the limitation of Shopify analytics.
Various products or services that you can sell on Shopify:
Physical Products: Shopify supports door-step delivery of your manufactured products such as jewelry, t-shirts, mugs, etc. You can schedule the delivery of various products using Shopify.
Digital Products: With Shopify, you can provide digital services such as e-books, audio files, course materials, etc. to your customers.
Services and Consultation: If you provide services like Life consultation, home-cooked delicacies, event planning, or anything else, Shopify has got you covered.
Memberships: Various memberships such as gym memberships, yoga classes memberships, event memberships, etc. can be sold to the customers using Shopify.
Experiences: Event-based experiences like adventurous sports and travel, mountain trekking, wine tasting, events, and hands-on workshops. You can use Shopify to sell tickets for these events as well.
Rentals: You can also promote and advertise various types of rental services such as rental taxis, furniture, gadgets, etc. using Shopify and engage with customers in a better and more efficient way.
Classes: You can advertise online tutorials on Shopify, allowing customers to subscribe to various online courses such as studies, fitness, yoga, etc.
Simplify your Data Analysis with Hevo's No-code Data Pipeline
A fully managed No-code Data Pipeline platform like Hevo Data helps you integrate and load data from 100+ sources (including 40 Free Data Sources like Google Analytics and Shopify) to a destination of your choice in real-time in an effortless manner.
Get Started with Hevo for Free
Hevo with its minimal learning curve can be set up in just a few minutes allowing the users to load data without having to compromise performance. Its strong integration with umpteenth sources allows users to bring in data of different kinds in a smooth fashion without having to code a single line.
Check out some of the cool features of Hevo:
Completely Automated: The Hevo platform can be set up in just a few minutes and requires minimal maintenance.
Transformations: Hevo provides preload transformations through Python code. It also allows you to run transformation code for each event in the Data Pipelines you set up. You need to edit the event object's properties received in the transform method as a parameter to carry out the transformation. Hevo also offers drag and drop transformations like Date and Control Functions, JSON, and Event Manipulation to name a few. These can be configured and tested before putting them to use.
Connectors: Hevo supports 100+ integrations to SaaS platforms, files, databases, analytics, and BI tools. It supports various destinations including Amazon Redshift, Snowflake Data Warehouses; Amazon S3 Data Lakes; and MySQL, SQL Server, TokuDB, DynamoDB, PostgreSQL databases to name a few.
Real-Time Data Transfer: Hevo provides real-time data migration from data sources like Google Analytics and Shopify, so you can have analysis-ready data always.
100% Complete & Accurate Data Transfer: Hevo's robust infrastructure ensures reliable data transfer with zero data loss.
Scalable Infrastructure: Hevo has in-built integrations for 100+ sources that can help you scale your data infrastructure as required.
24/7 Live Support: The Hevo team is available round the clock to extend exceptional support to you through chat, email, and support calls.
Schema Management: Hevo takes away the tedious task of schema management & automatically detects the schema of incoming data and maps it to the destination schema.
Live Monitoring: Hevo allows you to monitor the data flow so you can check where your data is at a particular point in time.
Sign up here for a 14-Day Free Trial!
How to Add Google Analytics and Shopify?
Here are the steps involved in connecting Google Analytics and Shopify:
Step 1: Create a Google Account.
Step 2: Create an account for your Shopify website and enter the name of your store.
Step 3: Next, copy and paste your Shopify Store's URL and select the industry you work in. Click on the 'Get Tracking ID' button to finish this step of connecting Google Analytics and Shopify.
Step 4: Accept Google's terms and conditions and copy the code you see. Next, open Shopify and select Online Store.
Step 5: Go to Preferences and paste the code you copied in the previous step into the Google Analytics box. Save to finish this step of connecting Google Analytics and Shopify.
Once you've established a connection between Google Analytics and Shopify, it is recommended to upgrade to Universe Analytics. Universe Analytics will provide you with greater insights to help you improve your store since it offers eCommerce-focused analytics. This includes how many times shoppers have clicked on each product and how many views your products have had.
Google Analytics: Understanding the Basics
This section will talk about the different benefits of connecting Google Analytics and Shopify. Here is a quick guide to help provide you with a better understanding of the various metrics on your Google Analytics dashboard:
Average Session Duration: This metric describes the duration of an average session in hours, minutes, and seconds.
Users: This metric refers to the visitors who have initiated at least one session, therefore, this doesn't include users who've undergone multiple sessions. For instance, a user who visits your site and returns 2 hours later will be counted as two sessions for the same user.
Sessions: This metric talks about the number of interactions one visitor makes in 30 minutes when they visit your store. Therefore, if a shopper arrives on your site, visits 4 pages, buys a product, and exits under half an hour, this is counted as a session.
Bounce Rate: Bounce Rate is described as a way of measuring how many people are clicking onto your page but immediately hitting the back button. Since these people haven't interacted with your site in any manner, Google calls this a Bounce.
Percentage New Sessions: This metric depicts what percentage of your sessions are first-time visits.
Upgrading to Get Shopify Premium Reports
Shopify Premium Reports can come in handy since it provides you with a very clear breakdown of your store's key data. Shopify Premium Reports allow you to be better equipped to fine-tune your site to cater to your customer's needs. Shopify Premium Reports are very easy to understand as well. Here are a few reports offered under the Shopify Premium plan that you can't get with their basic plans.
Shopify Customer Reports
Here are a few core insights provided by Shopify Customer Reports:
Returning Customers
Customers by Country
Customers that only use your store once
First-time vs Returning Customers
Shopify Premium also gives you access to the following components:
Loyal Customers: Customers who have bought from you before and who Shopify thinks will buy from you again.
At-risk Customers: Customers who haven't bought from you for quite some time, and who Shopify thinks have no chance of returning.
Shopify Sales Reports
With the Shopify Sales Reports, these are the metrics you can take a look at:
Which Products are selling best
Where your sales have come from
How effective are any discounts you're running are
How your sales are changing from day-to-day and month-to-month
What marketing channel your sale came from
These reports help you improve your eCommerce site. On the Premium plan, Shopify allows you to customize and filter your sales reports to only show the information you want.
Shopify Custom Reports
You can build a custom Shopify Report on the basis of the following metrics:
Visitors
Taxes
Sales
Payments
Customers
Here is an example of how you can build your Shopify Custom Report. Suppose you want to see how your products are doing in New York. You can build a filter that shows how many sales have been made in New York. Now if you want to see how many products are selling in the city since you updated the descriptions last month, you can filter your sales report to see the number of sales made in New York in the last 30 days.
How to Use Google Analytics with Shopify
Now that you've integrated Google Analytics and Shopify, you can easily see the following metrics:
How many visitors does your store get
What state are your visitors from
How long do these visitors hang around
The primary focus of connecting Google Analytics and Shopify is to track as much of your users' interaction with your site as possible. The more data you track, the better you can understand the working of your own site while getting key insights about consumer behavior. With Shopify Premium Reports, you have easily digestible Shopify Analytics reports that can help break down your store's analytics and get to the stuff that matters.
To maximize the impact of Shopify Analytics, you need to be clear about your business goals. For instance, reducing Bounce Rate on a key product page. Try to come up with helpful questions regarding why customers aren't engaging with your product as much as you want them to. Analytics allows you to get close to your customers so you can understand their needs better. Here are a few instances of the kind of changes you can make after digging into the data:
If you see that most of your customers are accessing your site on a mobile, then you can dedicate more of your time to improving your site for mobile sales.
If the Bounce Rate of a product page is particularly high, it may mean that the page isn't what your customers expected. Therefore, you need to ensure that any marketing material driving traffic to your page is accurate. You can also consider changing the title of the page.
Conclusion
This blog talks about the steps you can follow to connect Google Analytics and Shopify in a seamless fashion. It also gives a brief introduction to Google Analytics and Shopify before diving into the steps involved in connecting Google Analytics and Shopify.
Extracting complex data from a diverse set of free data sources such as Google Analytics and Shopify can be a challenging task and this is where Hevo saves the day!
Visit our Website to Explore Hevo
Hevo Data offers a faster way to move data from 100+ data sources such as SaaS applications such as Google Analytics and Shopify or Databases into your Data Warehouse to be visualized in a BI tool. Hevo is fully automated and hence does not require you to code.
Want to take Hevo for a spin? Sign Up for a 14-day free trial and experience the feature-rich Hevo suite first hand. You can also have a look at the unbeatable pricing that will help you choose the right plan for your business needs.
No-Code Data Pipeline for Your Data Warehouse