Google Play Console to Databricks: 3 Easy Steps to Connect
Google Play Console offers valuable app data, including user acquisition results, user feedback, and financial and release reports. But, once the app is launched in multiple countries, app data collected based on the user's geography creates data silos. Now, to get a 360-degree view, organizations need to consolidate all this data.
Likewise, the best practice for better analysis is to combine Google Play Console data with the data generated from business applications — such as customer support, inventory management, payment gateways, and CRM platforms — into a data repository like Databricks.
This blog post will help you replicate data from Google Play Console to Databricks quickly and efficiently. Replicating your Google Play Console data with Databricks will allow you to break through data silos and create a 360-degree view.
In addition, organizations can use BI and analytics technology to generate data visualizations and dashboards to communicate valuable insights from your data. This step makes reporting and analysis easy and inexpensive.
Table of Contents
Why Connect Google Play Console to Databricks?
Have an Eagle-eye View on Granular Data: The Google Play console is essential for most businesses because more than 85% of mobile customers utilize Android smartphones. This data can help businesses save money, boost productivity, and provide insights into the company. Customer reviews & ratings, installs, uninstalls, subscriptions, retained installs, purchase info, sales estimates, and crash reports are just a few valuable pieces of data it offers.
Save your Engineering Bandwidth: Building a data pipeline requires a lot of time and expertise and comes with the risk of errors. Data pipeline construction and maintenance are complex tasks. The quickest and most straightforward approach is to use an automated data pipeline to link Google Play Console with Databricks.
Connect Google Play Console to Databricks Using Hevo
Step 1: Configure Google Play Console as a Source
Configure Google Play Console as the Source.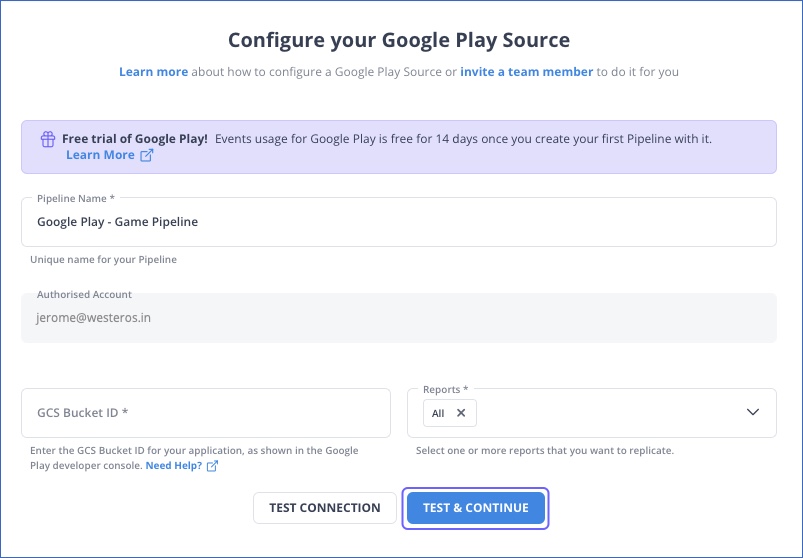 Step 2: Configure Databricks as a Destination
In the next step, we will configure Databricks as the destination.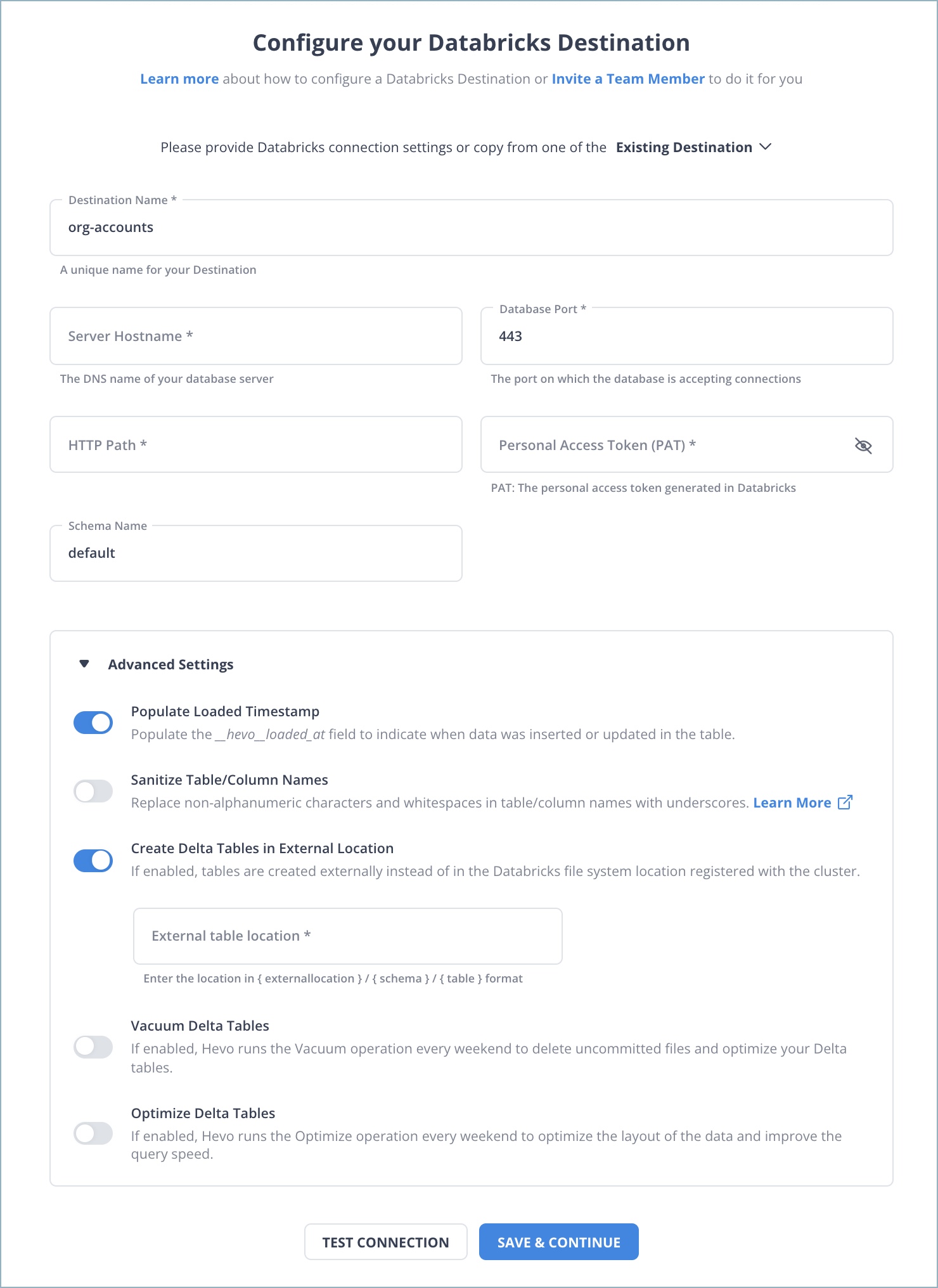 Step 3: All Done to Setup Your ETL Pipeline
Well, you don't need to do anything in this step. Grab your snacks and let Hevo do magic for you. When your Google Play Console to Databricks ETL Pipeline is set up, Hevo will replicate new and updated data from Google Play Console every five minutes (the default pipeline frequency).
Data Replication Frequency
| | | | |
| --- | --- | --- | --- |
| Default Pipeline Frequency | Minimum Pipeline Frequency | Maximum Pipeline Frequency | Custom Frequency Range (Hrs) |
| 5 Mins | 5 Mins | 24 Hrs | 1-24 |
Feel free to head over to the official Hevo's Databricks as Destination Docs and Hevo's Google Play Console as Source Docs, which make the reassuring claim.
Why Use Hevo?
If yours is anything like the 1000+ data-driven companies that use Hevo, more than 70% of the business apps you use are SaaS applications Integrating the data from these sources in a timely way is crucial to fuel analytics and the decisions that are taken from it. But given how fast API endpoints etc, can change, creating and managing these pipelines can be a soul-sucking exercise.
Hevo's no-code data pipeline platform lets you connect over 150+ sources like Google Ads in a matter of minutes to deliver data in near real-time to your warehouse like Databricks.
Sign Up For a 14-day Free Trial Today
Here's how Hevo challenges the normal to beget the new 'exceptional.'
Fully Managed: Hevo requires no management and maintenance as it is a fully automated platform.
Data Transformation: Hevo provides a simple interface to perfect, modify, and enrich the data you want to transfer.
Faster Insight Generation: Hevo offers near real-time data replication, so you have access to real-time insight generation and faster decision making.
Schema Management: Hevo can automatically detect the schema of the incoming data and map it to the destination schema.
Scalable Infrastructure: As your sources and the volume of data grows, Hevo scales horizontally, handling millions of records per minute with very little latency.
Live Support: Hevo team is available round the clock to extend exceptional support to its customers through chat, email, and support calls.
Visit our Website to Explore Hevo
What's Next on Road?
Once Google Play Console and Databricks integration is configured, next comes the third and final tier of your data analytics stack, i.e., data visualization. Data engineers and scientists are not the only ones who have to deliver data in an understandable format to provide actionable insights in real life. With this in mind, how can we expect corporate leaders, salespeople, and marketers to comprehend and use robust analytics solutions like Databricks?
Thankfully, we can connect Databricks to BI tools such as Power BI, Metabase, Looker, and Qliksense. With the help of these BI tools, you can create compelling visualizations and let your data talk.
Hence, to achieve better-decisioning capabilities, having a fast data replication process is vital, which positively impacts customer satisfaction — here, Hevo can help!
Hevo offers a 14-day free trial. So, choose a source system from a collection of 150+ out-of-the-box connectors and support for up to 1 million monthly events with a fantastic live chat service backed by our superb customer support team, available round-the-clock.
Share your thoughts and suggestions on Google Play Console to Databricks connection in the comment below.
No-Code Data Pipeline for Databricks