10 Best Stripe Analytics Tools
Customer billing is a challenging aspect to manage for any online or offline organization. Managing payments, both recurring and one-time, as clients proceed to buy your services or items online may be demanding. Stripe is one such Payment Management Solution that might come in handy. Stripe is an online payment processing and credit card processing software for businesses. When a customer purchases a product online, the payments must be sent to the seller; this is where Stripe comes in. Stripe facilitates the safe and efficient transfer of money from a credit card or bank account to the seller's account.
In this article, you will gain information about Stripe Analytics Tools. You will also gain a holistic understanding of Stripe and some of the best Stripe Analytics tools. Read along to find out in-depth information about Stripe Analytics tools.
Table of Contents
Introduction to Stripe
Stripe is a payment platform providing financial services using its payment processing software and APIs for your e-commerce business. Stripe can be used as a gateway and a third-party payment tool. It allows businesses to securely process credit and debit cards, automated clearing house transactions both online and offline.
Stripe makes it easy for your customers to check out and set up recurring payments. It makes it easy for you to offer discounts and coupons.
Hevo, A Simple Data Integration Tool to Power your Stripe Analytics
Hevo Data, a No-code Data Pipeline, can help you to integrate data from 100+ sources (including 40+ free sources such as Stripe)and load it in a data warehouse of your choice and visualize it in your desired BI tool. Hevo is a fully-managed platform that completely automates the process of not only loading data from your desired source but also enriching and transforming data into an analysis-ready form without writing a single line of code. Its fault-tolerant architecture ensures that the data is handled securely and consistently with zero data loss. 
Get Started with Hevo for Free
Its strong integration with umpteenth sources allows users to bring in data of different kinds in a smooth fashion without having to code a single line.
Some benefits of Hevo are listed below:
Simple: Hevo offers a simple and intuitive user interface to the users. It has a minimal learning curve.
Secure: Hevo provides end-to-end encryption and two-factor authentication and makes sure your data is secure.
Scalability: Hevo is built to handle millions of records per minute without any latency.
Real-Time: Hevo provides real-time data migration. So, your data is always ready for analysis.
Fully Automated: Hevo can be set-up in a few minutes and requires zero maintenance and management.
Live Support: Hevo team is available round the clock to extend exceptional support to its customers through chat, email, and support calls.
Live Support: Hevo team is available round the clock to extend exceptional support to its customers through chat, email, and support calls.
Sign up here for a 14-Day Free Trial!
Stripe Analytics Tools
In this blog, we will cover some of the best and most popular Stripe Analytics tools available. Here is a list of the Stripe Analytics tools we will cover:
Tool 1: Stripe Radar
Key Features
Radar assists in fraud detection using machine learning. This feature is built into it and there is no need for any additional setup.
Radar is effective at detecting fraudsters and legitimate customers and stops the blocking of customers.
Radar has machine learning algorithms that adapt to your unique business according to shifting patterns.
Tool 2: Stripe Sigma
Key Features
Sigma helps you get a better understanding of your customers and your products.
Sigma already has queries for important reports. You can analyze the churn rate, ARPU, preferred payment methods, etc. You can edit the pre-built reports or start from scratch.
Get rid of data silos
Tool 3: Putler
Key Features
Putler brings all your Stripe data into one place so that you don't have to view data from each account.
Putler has integrations with Google Analytics so that you can get insights into your visitors.
Putler provides additional metrics such as MRR, LTV, ARPU, churn rate, etc. that are not available in Stripe.
Putler starts at $29/month. Other plans cost more and come with more features. Check out the pricing page here.
Tool 4: Zoho Analytics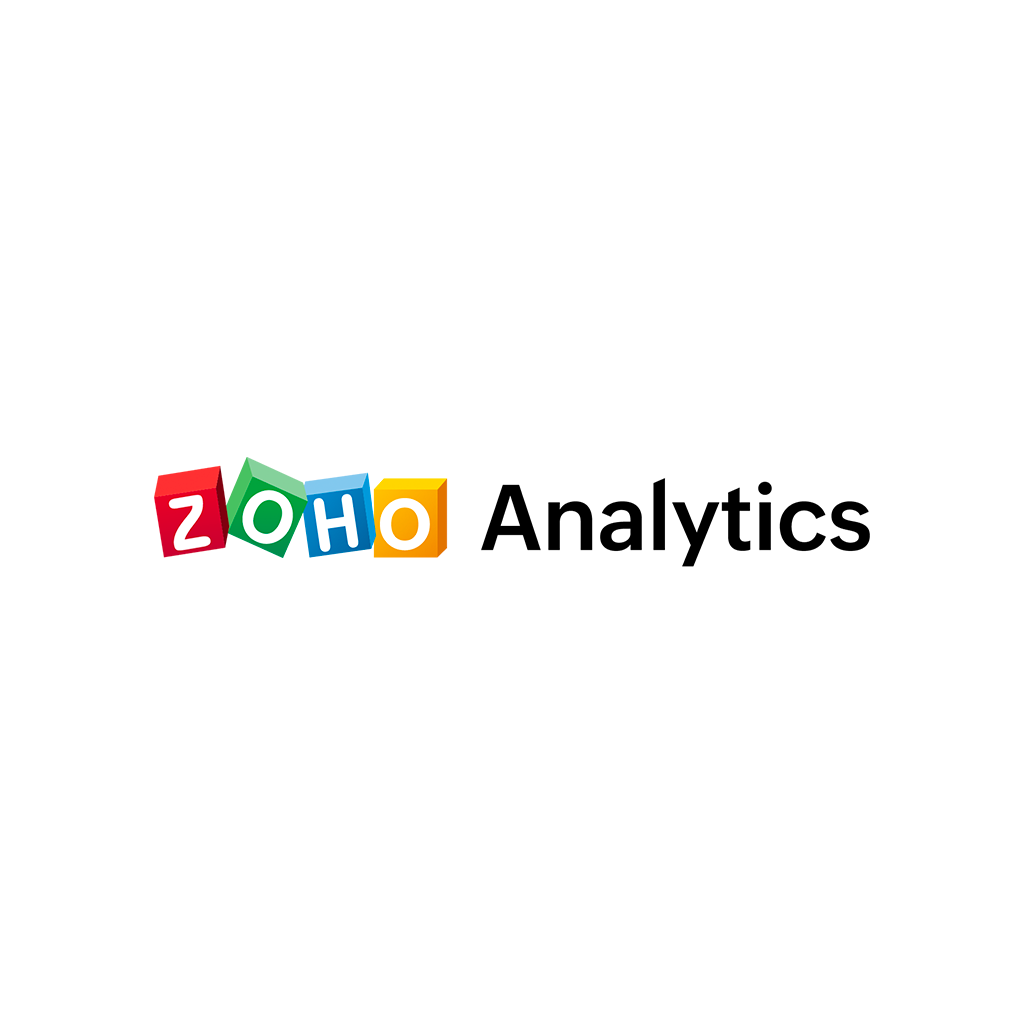 Key Features
Zoho allows you to collaborate with your team to analyze reports and share them easily.
It has over 75 pre-built visualizations that can be leveraged using its drag-and-drop interface.
Reports can be exported for offline access. They can also be scheduled to be mailed to the recipients.
Zoho Analytics has a free plan which supports 2 users and 10k rows. Its basic plan costs $25/month. Check out more here.
Tool 5: Baremetrics
Key Features
Baremetrics has metrics that show you how you compare to other companies like you.
It lets you set goals for your team and track how fast you are moving toward them.
You can compare your customer segments and identify which are more profitable.
Baremetrics pricing starts at $50/month. It has pricing that is tailored to your business based on your MRR. Find out more here.
Tool 6: Delighted
Key Features
Delighted automates the process of getting feedback from your customers.
It gets your customers to take a single-question survey whose result appears immediately on your dashboard.
You can do this through email, web, SMS, or a link.
Delighted starts with a free plan. It also has a Premium and Custom plan. Check out the pricing page here.
Tool 7: Databox
Key Features
Databox transforms and delivers useful insights from the most important Stripe KPIs to your devices or applications.
With Databox, you can start your day with a daily scorecard delivered to your phone.
You will get notifications when some important changes occur so that you will be the first to know.
Databox pricing starts with a free plan. It also has plans with more features. Check out the pricing page of Databox here.
Tool 8: FirstOfficer
Key Features
FirstOfficer diagnoses your startup using its retention curve to track your retention.
It helps you measure your LTV in a way that is specific to your business using its Configurable LTV.
It provides you with the tools to segment your customers, conduct cohort analysis, and track churn.
FirstOfficer pricing starts with a $29/month plan. There are other plans such as Startup, Professional, and Business. Check out the pricing page of FirstOfficer here.
Tool 9: ChartMogul
Key Features
ChartMogul has pre-built filters that enable you to analyze data by plan group, billing cycle, location, etc.
It lets your whole team access the data. You can invite your team, other departments, your investors, etc. to view your reports and support your growth.
It helps you conduct cohort analysis to track your subscriber evolution pattern with time.
ChartMogul charges you based on your monthly recurring revenue, which is free if the MRR is below $10k. Check out how much it would cost you here.
Tool 10: ProfitWell
Key Features
ProfitWell helps you identify the customer segments that are contributing to your growth.
It lets you track your customer's entire life cycle to study how prospects turn into customers.
You can see high-level and deeper trends to understand customer churn, downgrades, upgrades, etc.
ProfitWell starts with a free plan which has quite a few features. You only pay for performance. Check out more here.
Conclusion
You have checked out several Stripe Analytics tools in this blog. All of them work well with Stripe, but to get better results you should unify data from other sources as well for analysis.
Hevo Data, a No-code Data Pipeline provides you with a consistent and reliable solution to manage data transfer between a variety of sources and a wide variety of Desired Destinations with a few clicks.
Visit our Website to Explore Hevo
Hevo Data, with its strong integration with 100+ Sources (including 40+ free data sources such as Stripe), allows you to not only export data from sources & load data in the destinations, but also transform & enrich your data, & make it analysis-ready so that you can focus only on your key business needs and perform insightful analysis using BI tools.
Want to give Hevo a try?
Sign Up for a 14-day free trial and experience the feature-rich Hevo suite first hand. You may also have a look at the amazing price, which will assist you in selecting the best plan for your requirements.
Share your experience of understanding Stripe Analytics Tools in the comment section below! We would love to hear your thoughts.
Free No-Code Data Pipeline for Stripe