AMP WordPress Integration Simplified: How to Set up & Top 4 Plugins
In today's time, most Internet surfers prefer to use their mobile phones to browse the Internet. Therefore, it is critical for businesses to optimize their websites for mobiles to provide a viewable and intuitive experience to website visitors. Higher website traffic ensures the generation of new leads that helps in businesses growth. 
This article will provide a comprehensive understanding of WordPress, its features, and Accelerated Mobile Pages (AMP). The article will also mention a step-by-step guide to setting up AMP WordPress Integration and the best available AMP plugins for WordPress.  
Table of Contents
Prerequisites
Understanding of the need for responsive web design.
What is WordPress?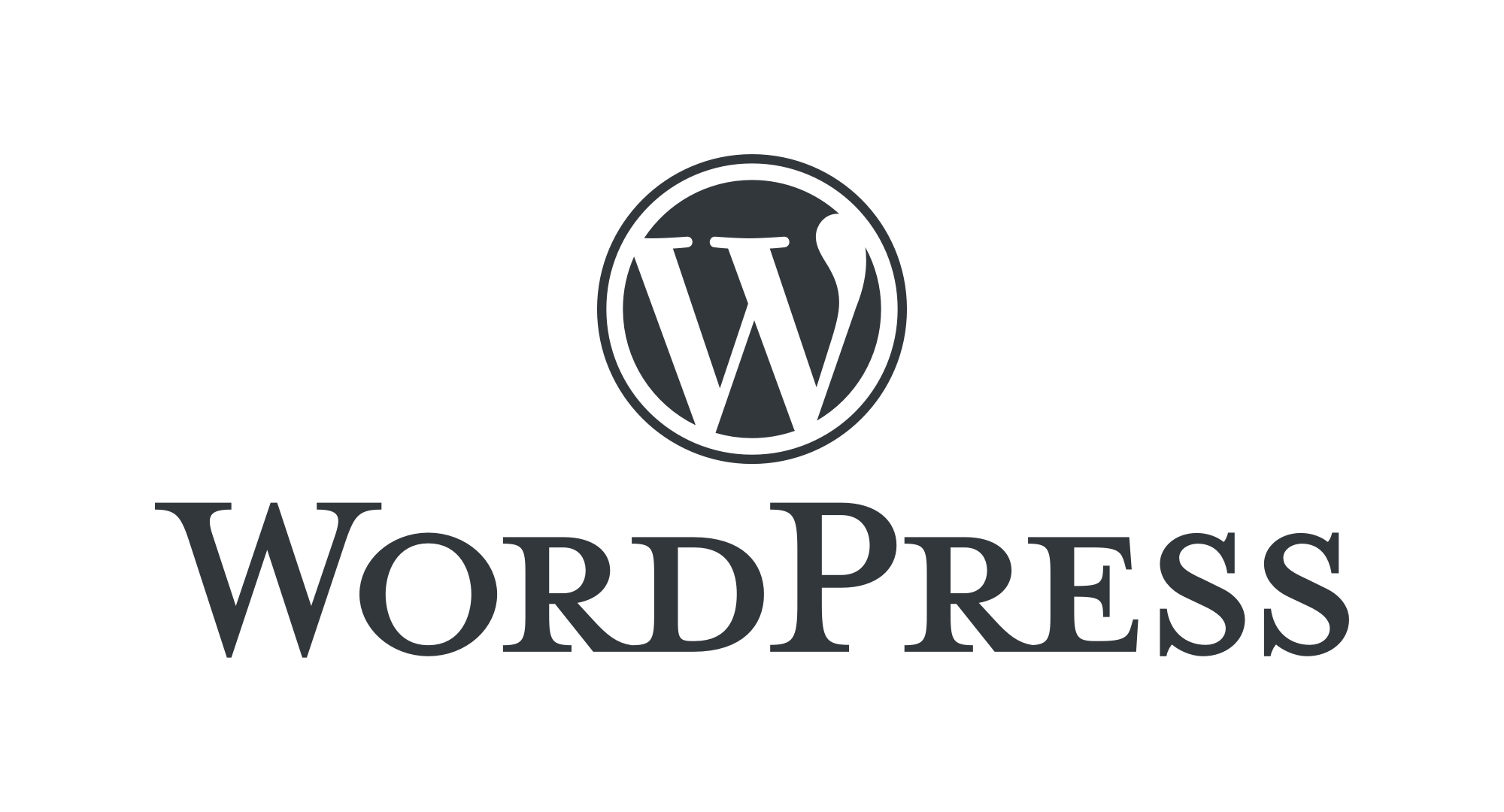 WordPress is the most popular Content Management System (CMS) for building and maintaining professional-looking websites for various purposes. Although it is free and open-source software, users must pay for Web Hosting and Domain registrations. WordPress can be used to build various websites, including Blogs, Business Websites, Galleries, Forums, Event websites, Membership Sites, E-Learning sites, and E-commerce sites.
According to a recent report, more than 40% of the world's total websites are hosted on WordPress. It's a flexible platform that allows organizations of all kinds, bloggers, and small company owners to post their desired material online. As WordPress is a cloud-based software, users do not need to install any specialized infrastructure at their workplaces to use the platform. WordPress provides a variety of pre-built website templates from which businesses can choose based on their requirements. All the website templates are customizable that users can tailor according to their needs and branding.
WordPress also offers several video lessons to assist users in learning its functionalities. Users have access to many forums where they can receive answers to any questions about WordPress from the online community. A significant benefit of using WordPress is that it comes with out-of-the-box support for thousands of third-party plugins that can be used to customize the appearance of WordPress and also enhance its capabilities.
WordPress is written in the PHP scripting language, and the data is stored in MySQL. Users can also opt for various other databases like SQLite. WordPress was developed by a United States-based software firm founded by Matt Mullenweg in 2000. However, the web designing and hosting application was launched later in 2003.
Key Features of WordPress
As the most popular CMS software, WordPress has several features that assist users in efficiently Publishing and Managing content on their websites. A few noteworthy features of WordPress are listed below:
Search Engine Optimization: Effective Search Engine Optimization is crucial for all websites to rank higher in search results. WordPress includes built-in support for a variety of SEO plugins, both paid and free, to assist users in better optimizing their online content. Users can choose from numerous plugins like SEMRush, Yoast SEO, Ahrefs, and others for better search engine optimization.
Theme Customization: WordPress comes with numerous customization tools that let users change the appearance of both the frontend and backend of websites. The appearance and customization option in the WordPress sidebar can be used to access this feature. However, the level of personalization is determined by the theme that users choose for their website.
Content Publishing: Users can effortlessly publish content online on their websites using the easy-to-use and intuitive WordPress interface. WordPress users can Edit, Publish, Save Drafts, and Schedule Posts with ease, Enhancing the platform's usability. WordPress also works with any browser and operating system, allowing users to seamlessly post material online from multiple devices.
Mobile Ready: WordPress-powered websites are mobile-friendly, allowing visitors to view them from their phones. WordPress also provides an Android and iOS smartphone app that lets users upload content online from anywhere in the world as long as they have a stable internet connection. By allowing users to administer their websites from anywhere, the mobile application substantially increases WordPress accessibility.
What is AMP?
Accelerated Mobile Page is an open-source project launched by Google to help reduce website loading time on mobile phones. Accelerated Mobile Page allows users to create web pages that are optimized and high-performing for smartphones. Google's AMP cache stores AMP content, which is provided to website visitors quickly when they click on the link available in search engine results. 
To date, more than 1.5 billion Pages have been created using Google's AMP, and most of the popular content management systems provide support for AMP. Google says that AMP web pages have been used to design pages for various purposes, including Retail, Travel, Recipe, General Knowledge, Entertainment, and many more.
Key Features of AMP
Accelerated Mobile Page offers numerous advantages to website creators that allow them to better optimize their websites and increase online visibility. Below mentioned are a few notable advantages of AMP. 
Reduced Webpage Loading Time: In today's fast-paced time, internet surfers do not like to wait for an extended period to open websites. AMP helps provide a better browsing experience to website visitors by drastically reducing the webpage loading time when accessed from mobile devices. Visitors with a slower internet connection can also seamlessly browse websites without worrying about a long loading time. Therefore, AMP helps users increase the traffic on their websites.
Less Data Consumption: Apart from faster loading time, AMP drastically reduces the data consumption of website visitors. Google claims that AMP pages use nearly ten times less data when compared with non-AMP web pages. Reduced data consumption results in more website visitors and session time. 
Better Search Engine Optimization: Google promotes the use of AMP by prioritizing it in mobile search results. All the AMP pages are highlighted with a lightning bolt icon in google search results. Therefore, website visitors feel more confident in visiting those websites. This plays a significant role in search engine optimization as Google prefers websites with lesser loading times. 
Better Website Performance: Another significant advantage of AMP is that it helps optimize websites for better performance on mobile devices. AMP reduces that load on host servers to increase the intuitiveness and responsiveness of websites. 
Simplify WordPress ETL & Analysis with Hevo's No-code Data Pipeline
Hevo Data is a No-code Data Pipeline that helps you directly transfer data from WordPress, and 100+ Data Sources (including 40+ Free Sources) to Business Intelligence tools, Data Warehouses, or a destination of your choice in a completely hassle-free & automated manner. Hevo is fully managed and completely automates the process of not only loading data from your desired source but also enriching the data and transforming it into an analysis-ready form without having to write a single line of code. Its fault-tolerant architecture ensures that the data is handled in a secure, consistent manner with zero data loss.
Hevo takes care of all your data pre-processing needs required to set up the integration and lets you focus on key business activities and draw a much powerful insight on how to generate more leads, retain customers, and take your business to new heights of profitability. It provides a consistent & reliable solution to manage data in real-time and always have analysis-ready data in your desired destination. 
Get Started with Hevo for free
Check out some of the cool features of Hevo:
Real-Time Data Transfer: Hevo with its strong Integration with 100+ Sources such as WordPress (including 40+ Free Sources), allows you to transfer data quickly & efficiently. This ensures efficient utilization of bandwidth on both ends.
Data Transformation: It provides a simple interface to perfect, modify, and enrich the data you want to transfer. 
Secure: Hevo has a fault-tolerant architecture that ensures that the data is handled in a secure, consistent manner with zero data loss.
Tremendous Connector Availability: Hevo houses a large variety of connectors and lets you bring in data from numerous Databases, Marketing & SaaS applications, etc. such as WordPress, Marketo, MongoDB, Oracle, Salesforce, etc., in an integrated and analysis-ready form.
Simplicity: Using Hevo is easy and intuitive, ensuring that your data is exported in just a few clicks. 
Completely Managed Platform: Hevo is fully managed. You need not invest time and effort to maintain or monitor the infrastructure involved in executing codes.
Live Support: The Hevo team is available round the clock to extend exceptional support to its customers through chat, email, and support calls.
Sign up here for a 14-day Free Trial!
How to Set up AMP WordPress Integration?
WordPress allows users to integrate multiple plugins for AMP that are easy to install. Below is a step-wise guide on setting up AMP WordPress Integration:
Step 1: Installation and Activation of AMP Plugin
The first step in setting up AMP WordPress Integration requires you to install the AMP Plugin. Follow the below-mentioned steps to install and activate the AMP plugin in WordPress. 
Install the AMP plugin.
Open WordPress and visit the Plugin section.
Click on Add New and search for AMP.
Then, click on the Install button and complete the installation process.
All of the website's posts will be automatically converted to AMP-compatible versions by the AMP plugin. 
Step 2: Changing Appearance
Users can then visit the AMP section and click on Settings to view the looks of their website after the installation of the AMP plugin. Users can effortlessly change the website theme (light & dark) and change the color of the header background, links, and header text in the appearance section.
Step 3: AMP Testing
Once the AMP plugin gets installed and activated, it is crucial for users to validate the functioning of AMP. Users can visit Google's AMP Test website to check their posts' AMP validity. Once the AMP test website gets opened, users have to paste the URL of their website posts and click on Run Test to validate whether the AMP is activated.
Once you follow all the steps explained above, you will be able to set up AMP WordPress Integration in a seamless manner!
Top 4 AMP Plugins for WordPress
WordPress offers support for multiple AMP plugins that can be installed apart from the base AMP plugin by Automattic. The additional plugins come with more features and optimization capabilities. Below mentioned is a list of the best available AMP plugins for WordPress that can be leveraged to set up AMP WordPress Integration:
1) AMP for WordPress

AMP for WP is a powerful plugin that automatically adds Accelerated Mobile Pages feature to websites built on WordPress and help in setting up AMP WordPress Integration. The plugin comes with advanced features like Google PageSpeed Optimization with Server Side Rendering, Gutenberg support, AdSense support, GDPR compliance, CSS optimization, Divi, and Elementor support. It has a reputable rating of around 4.5 stars and has 100,000 installations worldwide, which proves the reliability of the plugin.
AMP for WordPress can also be easily integrated with multiple popular WordPress SEO plugins like Yoast, SEOPress, All In One SEO, and many others. It is an open-source plugin, which is available for free installation. Users can also choose the premium version with added features priced at $10 per extension. 
2) PWA for WP and AMP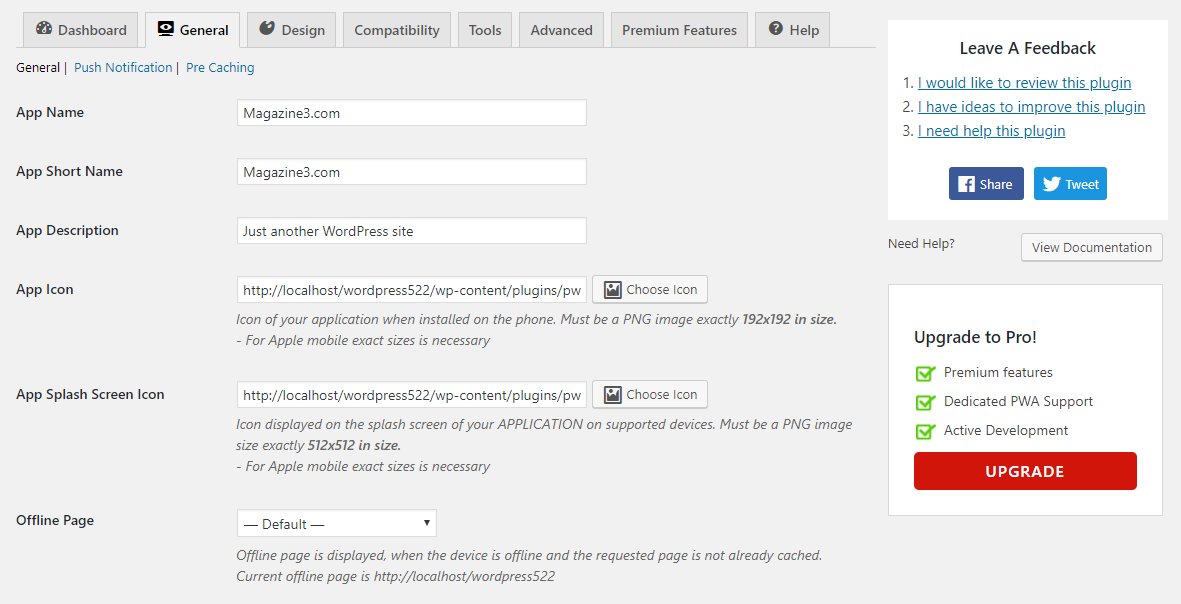 PWA for WP and AMP is a WordPress plugin that lets users combine the capabilities of Progressive Web Apps, WordPress, and AMP to deliver an unmatched user experience. The plugin can convert web pages to provide a similar experience of using smartphone applications to website viewers and also helps in setting up AMP WordPress Integration. Users can enjoy the benefits of various features like Multi-Site support, UTM tracking, Caching Strategy for PWA enabled assets, OneSignal support, Full Screen & Splash Screen, APP Banners in Home-Screen, and various others while using the plugin in WordPress. It is an open-source, free-to-download plugin that offers a premium subscription priced at $99 for a single site license.
3) Easy AMP
Easy AMP is an open-source, free-to-download plugin developed by AMP Cloud that lets users effortlessly create Google compliant AMP versions of web pages and build the AMP WordPress Integration. It is a very easy-to-use plugin that anyone can install with minimum effort. The AMP HTML-Tool creates the Accelerated Mobile Pages versions of subpages automatically, dynamically, and for free. Easy AMP provides various kinds of support, including HTTPS encryption, Google Analytics for AMP web pages, Cookie consent for websites in Europe, YouTube integration, custom Javascripts, Brightcove integration, and many more. 
4) Schema & Structured Data for WP & AMP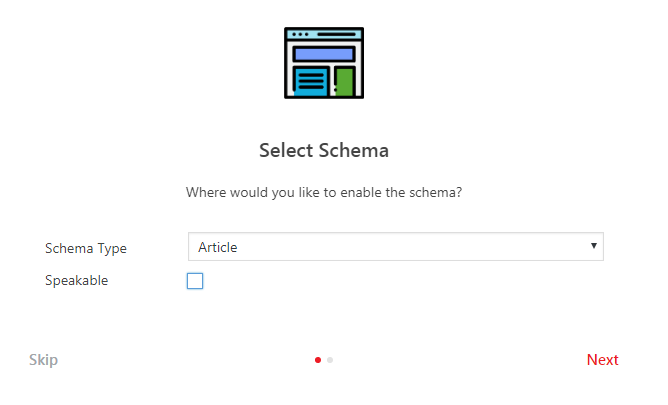 Schema & Structured Data for WP & AMP is a robust WordPress plugin that allows users to add Google Rich Snippets markups compatible with AMP and set up AMP WordPress Integration. The plugin offers thirty-five schema types, including news articles, blog posting, local businesses, video objects, products, and several others. It has a reputable user rating of 4.5 stars and currently has more than 90,000 installations across the globe.
Users can seamlessly migrate data from other Schema plugins like WP SEO Schema, Schema plugins, and more. An added advantage of using Schema & Structured Data for WP & AMP is that it comes with out-of-the-box support for WooCommerce. Users can choose the free version of the plugin or the premium option with added features, priced at $99 for a single website. 
Conclusion
Accelerated Mobile Pages plugins for WordPress are handy and capable tools that can result in a massive increase in website traffic and online visibility. The aforementioned plugins can be easily installed in WordPress to better optimize WordPress websites for mobiles.  This article also provided you with a step-by-step guide on how to set up AMP WordPress Integration. Integrating and analyzing your data from a diverse set of data sources such as WordPress can be challenging and this is where Hevo Data comes into the picture.
Visit our Website to Explore Hevo
Hevo Data provides its users with a simpler platform for integrating data from 100+ sources (including 40+ free sources) such as WordPress for Analysis. It is a No-code Data Pipeline that can help you combine data from multiple sources. You can use it to transfer data from multiple data sources into your Data Warehouse, Database, or a destination of your choice. It provides you with a consistent and reliable solution to managing data in real-time, ensuring that you always have Analysis-ready data in your desired destination.
Want to take Hevo for a spin? Sign Up for a 14-day free trial and experience the feature-rich Hevo suite first hand. You can also have a look at our unbeatable pricing that will help you choose the right plan for your business needs!
Share your experience of setting up AMP WordPress Integration. Tell us in the comments below!
No-code Data Pipeline for WordPress