Setting up Asana Outlook Integration Simplified: 4 Easy Steps
It often gets challenging to organize tasks across teams and meet deadlines when numerous teams are working on the same project. Hence, it is essential to have a Project Management Solution that can help in managing the work in an efficient and reliable manner. Asana is one such tool that is extensively used to Manage Projects, Meet Team Goals, and Coordinate Various Tasks.
Sometimes working on a high-impact project might require you to dig through your inbox for to-dos and critical details. To avoid this hassle, you can convert your emails into trackable work in Asana that can be managed from beginning to end. With Asana Outlook Integration, you can convert your emails into trackable work by converting them into new tasks or comments under current tasks in Asana without hopping between the platforms.
Upon a complete walkthrough of this article, you will gain a decent understanding of Asana and Microsoft Outlook along with their unique features. You will also learn about the steps involved in setting up Asana Outlook Integration in a seamless manner. Read along to learn more about Asana Outlook Integration!
Table of Contents
Prerequisites
An active Asana account.
An active Outlook account.
Introduction to Asana
Asana is one of the most extensively used Project Management Tools that teams leverage to manage their workflows and collaborate on complex projects. Using Asana, teams can Create Projects, Assign work to Colleagues, Set Deadlines, and have Real-Time Communication related to tasks/projects. In addition to managing projects, it also includes additional functions such as Reporting tools, Attachments, Calendars, etc.
Asana is positioned as a tool that allows you to replace the huge number of cluttered emails, spreadsheets, and sticky notes on your desktop with a much more holistic one-stop solution that has everything you need in one place. In addition, Asana can be used to keep track of day-to-day work and track overall goals and project progress. With this method of project planning, potential risks and bottlenecks can be identified at an early stage and an optimal workflow can be implemented.
Key Features of Asana
There are multiple features that Asana offers to simplify the Work Management process. Some of them are listed below:
Unique Views: Asana is one of the best platforms when it comes to viewing all the projects at once and prioritizing them according to the business requirements. Its Unique View feature gives the users a prioritization list with push notifications that sets it apart from its competitors.
Secure Storage: Asana understands that business projects and conversations are confidential and thus, it adheres to the highest security standards to protect them. At the same time, it can be seamlessly integrated into and cooperated with a wide range of third-party services and applications.
Customizable Dashboards: Asana offers fully Customizable Dashboards that show the status of each participant and track the progress of each task separately. In addition, the Dashboard can also be used to keep track of Leads, Customer Queries, and Applications.
Real-Time Communication: Asana enables users to directly post queries about specific tasks or activities, so team members can communicate in real-time and respond quickly to resolve the issue. It also supports features like Team Pages to make team communication easier.
Seamless Integrations: Asana offers integrations with several popular tools like Slack, Gmail, Google Drive, etc., which further simplifies Work Management. You will learn about one such integration (Asana Outlook Integration) in the later section of this article.
Visual Project Mapping: With Asana, you can use visual themes to plan and organize your projects so you can easily monitor how everything evolves over time.
For further information on Asana, click here to check out their official website.
Introduction to Microsoft Outlook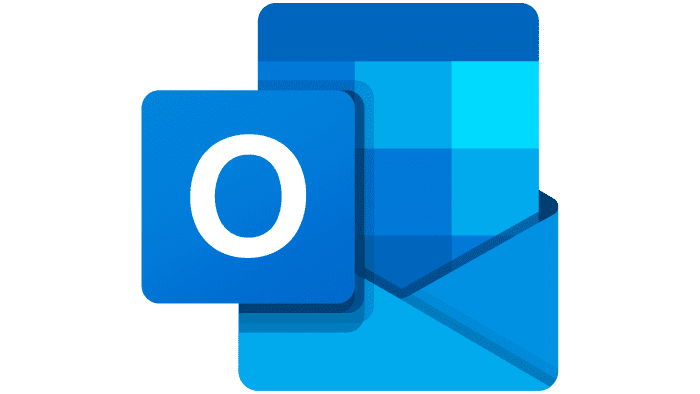 Outlook is an email program offered by Microsoft that enables users to send and receive emails on their workstations. Microsoft Outlook isn't a free software which means you need to buy it upright or pay subscription fees to leverage its full potential. It can be used as a standalone Personal Information Manager, an Internet Mail Client, or in conjunction with Microsoft Exchange Server to manage group Calendars, Emails, and Tasks.
Key Features of Microsoft Outlook
Some of the key features of Microsoft Outlook are as follows:
Email Scheduler: It houses a feature known as Email Scheduler that enables the user to send emails ahead of time. You can schedule the delivery of an email and Outlook will ensure that it reaches the recipient's inbox at the specified time.
Customize Mailbox Rules: Outlook allows you to create mailbox rules that automatically categorize all the emails. You can choose where an email from a specific sender should be delivered. You can also create a rule that automatically marks emails from a given sender or with a specified subject line as "read" or forwards them to another member of your team.
Calendar Sharing: It allows you to share your calendar with your colleagues. When it comes to scheduling meetings, this saves a lot of time. Rather than emailing back and forth to figure out the availability of your teammates, you can simply look at their calendars and schedule a meeting.
Simplify Asana ETL & Analysis using Hevo's No-code Data Pipeline
Hevo Data is a No-code Data Pipeline that helps you directly transfer data from Asana, and 100+ data sources (including 40+ free sources) to Business Intelligence tools, Data Warehouses, or a destination of your choice in a completely hassle-free & automated manner. Hevo is fully managed and completely automates the process of not only loading data from your desired source but also enriching the data and transforming it into an analysis-ready form without having to write a single line of code. Its fault-tolerant architecture ensures that the data is handled in a secure, consistent manner with zero data loss.
Hevo takes care of all your data preprocessing needs required to set up the integration and lets you focus on key business activities and draw a much powerful insight on how to generate more leads, retain customers, and take your business to new heights of profitability. It provides a consistent & reliable solution to manage data in real-time and always have analysis-ready data in your desired destination. 
Get Started with Hevo for free
Check out some of the cool features of Hevo:
Real-Time Data Transfer: Hevo with its strong Integration with 100+ Sources such as Asana  (including 40+ Free Sources), allows you to transfer data quickly & efficiently. This ensures efficient utilization of bandwidth on both ends.
Data Transformation: It provides a simple interface to perfect, modify, and enrich the data you want to transfer. 
Secure: Hevo has a fault-tolerant architecture that ensures that the data is handled in a secure, consistent manner with zero data loss.
Tremendous Connector Availability: Hevo houses a large variety of connectors and lets you bring in data from numerous Marketing & SaaS applications, databases, etc. such as Asana, Marketo, MongoDB, Oracle, Salesforce, etc. in an integrated and analysis-ready form.
Simplicity: Using Hevo is easy and intuitive, ensuring that your data is exported in just a few clicks. 
Completely Managed Platform: Hevo is fully managed. You need not invest time and effort to maintain or monitor the infrastructure involved in executing codes.
Live Support: The Hevo team is available round the clock to extend exceptional support to its customers through chat, email, and support calls.
Sign up here for a 14-day Free Trial!
Steps to Set up Asana Outlook Integration
Asana Outlook Integration is an easy 4 step process that involves leveraging the Asana for Outlook Add-In. Follow the steps given below to set up Asana Outlook Integration:
Step 1: To begin the Asana Outlook Integration, click here to get redirected to the Microsoft Appsource page.
Step 2: Click on the Get it Now button and sign in with your Microsoft Appsource credentials to install the Asana for Outlook Add-In.
Step 3: Once you have successfully installed the Asana for Outlook Add-In, you will see Create Task and Open Asana Add-In buttons located at the top bar of your Outlook inbox.
Step 4: To turn an email into a new task in Asana, click on the Create Task button and if you want to add the email as a remark to an existing task for context, click on the Open Asana Add-In button.
Once you follow all the above steps in the correct sequence, you will be able to set up Asana Outlook Integration in no time!
Steps to Turn Emails into Trackable Tasks
By leveraging Asana Outlook Integration, you can now create tasks in Asana directly from Microsoft Outlook as soon as action items arrive via email. You can then assign the new task to yourself or a teammate, set up a deadline, and include it in a project so that it's linked to other related tasks. Follow the steps given below to do so:
Click on the Asana icon located at the top of the email.
Now, click on the Create Task button.
Fill in all the required fields associated with the task such as Name of Assignee, Due Date of Task, Description of Project, etc. Once you are done filling all the required fields, click on Create Task.
Steps to Add Emails to Existing Tasks
It's unlikely that your entire team is copied on every email chain containing information they need to conduct their tasks. They can't accomplish their jobs properly until they have these details and context. You want your entire team to have the right information to execute their job, whether it's a proposal from an agency, an email from a candidate with their contact information, or another team at your organization asking design resources. Rather than hopping between platforms or applications to copy and paste this information, by leveraging the Asana Outlook Integration you can add the email as a remark to an existing Asana task directly from Outlook. Follow the steps given below to do so:
Click on the Asana icon located at the top of the email.
Click on the Open Asana Add-In button.
Search for the task for which you would like to add the Email, and then click on the Add Email button.
Conclusion
This article provided a brief introduction of Asana and Microsoft Outlook and also explained their key features. Moreover, it discussed the steps using which you can easily set up Asana Outlook Integration. The Asana Outlook Integration has the potential to maximize the output of any team working on a project.
Integrating and analyzing your data from a diverse set of data sources such as Asana can be challenging and this is where Hevo Data comes into the picture.
Visit our Website to Explore Hevo
Hevo Data provides its users with a simpler platform for integrating data from 100+ sources such as Asana for Analysis. It is a No-code Data Pipeline that can help you combine data from multiple sources. You can use it to transfer data from multiple data sources into your Data Warehouse, Database, or a destination of your choice. It provides you with a consistent and reliable solution to managing data in real-time, ensuring that you always have Analysis-ready data in your desired destination.
Want to take Hevo for a spin? Sign Up for a 14-day free trial and experience the feature-rich Hevo suite first hand. You can also have a look at our unbeatable pricing that will help you choose the right plan for your business needs!
Share your experience of learning about Asana Outlook Integration. Tell us in the comments below!
No-code Data Pipeline for Asana