6 Best WordPress SEO Plugins & Tools for 2022
If your website runs on WordPress, using SEO Plugins can boost your efforts by improving page loading speed, website's security, and overall website performance. Other elements that contribute to excellent performance in the search results include your understanding of Search Intent, the Keywords you use to drive relevant traffic, the size of your image files, and your content's readability. Without a WordPress SEO Plugin, you'll be stuck fighting against competition that utilizes some of these tools to book their SERP rankings.
Around 93% of all web traffic is via a search engine, where Google accounts for 78% of Desktop and 89% of Mobile Search Traffic. Search engines serve millions of daily users, and SEO can drive targeted traffic to your website. SEO Plugins allow you to reorganize your website's structure, fix broken links, find pages and posts with high potential, conduct a comprehensive SEO audit, and more.
In this blog, you'll learn about WordPress, SEO, and the top six WordPress SEO Plugins and Tools.
Table of Contents
Prerequisites
A basic understanding of Marketing.
What is WordPress?
WordPress is Web Publishing software for creating websites or blogs. Released in 2003, WordPress has become one of the most popular Web Publishing platforms, powering over 36.9% of the entire web. People use it for designing everything from hobby blogs to eCommerce websites. With WordPress, users can build and manage full-featured websites using just a web browser without learning how to code.
Key Features of WordPress
Open Source: Since WordPress is Open-source, it's powered by hundreds of volunteers from all around the world that constantly work to improve the WordPress software.
Easy to Learn and Use: Anyone can quickly learn to use WordPress and launch their website. You don't need to hire a web designer to design or modify your website. Users can also easily update and create their content without learning how to code.
Completely Customisable: With thousands of free/paid themes and plugins, WordPress enables users to change the entire look of your website and add features like a photo gallery, an online store, or a mailing list.
Easy to Find Support: There are detailed WordPress tutorials for every step from installing themes, adding plugins, and publishing content. The official WordPress Forum has thousands of WordPress Developers and Designers that can answer your questions. In addition, thousands of Local WordPress Events take place every year worldwide, where users can network with other WordPress users.
What is SEO?
Search Engine Optimization or SEO is the process of improving and optimizing a website's traffic to rank them higher on Search Engines like Bing, Google, Yahoo, and others. It works by persuading Search Engines to recommend your web pages to users. Search Engine Bots crawl web pages to create an Index. Then algorithms review the Index based on numerous ranking factors to determine the rank of pages on the Search Engine Results Pages (SERPs) when users type in a specific query.
SEO isn't a "set it and forget it" process. Instead, SEO heavily focuses on optimizing pages — keeping content up to date, gaining relevant backlinks to the website, adding information to target relevant keywords, and much more.
HubSpot research shows 75% of users never scroll beyond the first page of the Search Engines. SEO is important because it brings free, organic traffic to websites since only high-quality pages appear on top of SERP.
There are different types of SEO to consider for designing a holistic and long-term SEO strategy. While many SEO tools specialize in specific areas, a holistic approach should cover the following bases:
Technical SEO: Includes crawling, indexation, website architecture, website speed, structured markup, and more to ensure the website is accessible to search engines.
Local SEO: Includes managing reviews, maintaining your Google My Business profile, optimizing for voice search, etc., to earn a local presence for your business.
On-Page SEO: Includes content, title tags, images, internal links, and essentially anything on the actual web page.
Off-Page SEO: Includes actions taken outside of a business website to influence rankings, like implementing a social media strategy, building backlinks, engaging in influencer marketing, and more.
Simplify WordPress ETL using Hevo's No-code Data Pipelines
Hevo Data, a No-code Data Pipeline, helps to transfer data from WordPress and 100+ Data Sources (Including 40+ Free Sources) to your desired data warehouse/destination and visualize it in a BI Tool. Hevo is fully managed and completely automates the process of not only loading data from your data source but also enriching the data and transforming it into an analysis-ready form without having to write a single line of code. Its fault-tolerant architecture ensures that the data is handled in a secure, consistent manner with zero data loss.
It provides a consistent & reliable solution to manage data in real-time and always have analysis-ready data in your desired destination. It allows you to focus on key business needs and perform insightful analysis using various BI tools such as Power BI, Tableau, etc.
Get Started with Hevo for Free
Check out what makes Hevo amazing:
Secure: Hevo has a fault-tolerant architecture that ensures that the data is handled in a secure, consistent manner with zero data loss.
Schema Management: Hevo takes away the tedious task of schema management & automatically detects schema of incoming data and maps it to the destination schema.
Minimal Learning: Hevo, with its simple and interactive UI, is extremely simple for new customers to work on and perform operations.
Hevo Is Built To Scale: As the number of sources and the volume of your data grows, Hevo scales horizontally, handling millions of records per minute with very little latency.
Incremental Data Load: Hevo allows the transfer of data that has been modified in real-time. This ensures efficient utilization of bandwidth on both ends.
Live Support: The Hevo team is available round the clock to extend exceptional support to its customers through chat, email, and support calls.
Live Monitoring: Hevo allows you to monitor the data flow and check where your data is at a particular point in time.
Sign up here for a 14-Day Free Trial!
Top 6 WordPress SEO Plugins & Tools
With an SEO Plugin helping to make your optimisation tasks quicker, more efficient, and even automated, that frees up time to focus on improving communications and collaboration between your SEO, Marketing, and Sales teams. Here is a comprehensive list of Top 6 WordPress SEO Plugins and Tools that you can choose from to enhance SEO performance and implement effective strategies:
WordPress SEO Plugin: Yoast SEO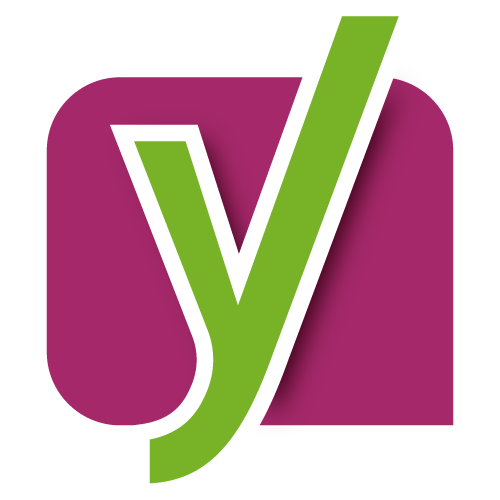 Yoast SEO is a leading WordPress SEO Plugin with an excellent 5-star rating. Yoast has an impressive interface and is one of the most user-friendly options for turning blog posts and product pages to stand out. Yoast has free and paid versions, an informative blog to learn more about SEO, and a thriving community in the forum section. It also has SEO Courses for beginners, intermediates, and advanced users.
With Yoast, users can see how their pages will look on the Google Search Engine, allowing users to adjust the Meta Description and Title to make it more keyword-rich and appealing. They can also run readability checks on all pages to analyze if you need to add elements or break up paragraphs like numbered lists or headers.
The premium Yoast Plugin sells for $89 per site, and those on a budget can use a free WordPress SEO Plugin, which beats out most SEO-based WordPress Plugins by a long shot. With Yoast SEO Premium, users get access to advanced features like previewing pages on Twitter and Facebook, keyword optimization for five keywords on every page, and internal link suggestions.
WordPress SEO Plugin: Aherfs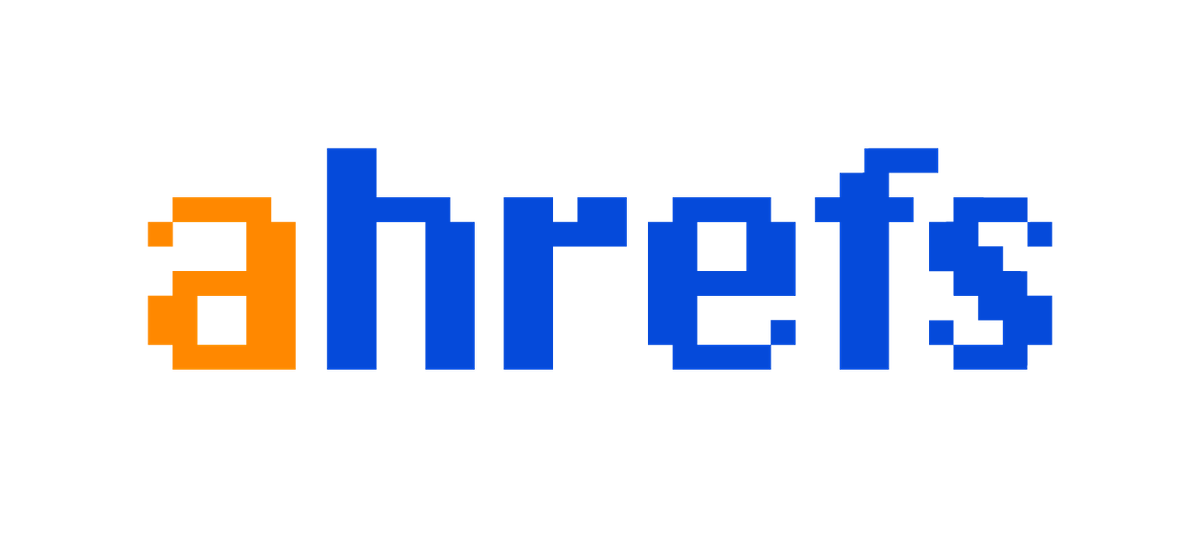 Ahrefs is an all-in-one SEO tool for Bloggers, Marketers, and Businesses. It is a popular alternative to SEMRush, offering similar tools and features. Ahrefs gives you insights into your competition, finds backlinks, and suggests keywords for your blog or business. It's also excellent for locating keywords that your competitors might not yet have taken advantage of. Ahrefs Dashboard provides several charts, tickers, and graphs to check organic keywords, referring domains, and paid keywords.
It's a higher-end WordPress SEO Plugin with pricing starting at $99 per month for one user and is suitable for an eCommerce store or blog. Ahrefs can also work for other websites not using WordPress since it comes with a comprehensive Site Explorer and Dashboard, separate from WordPress.
Ahrefs has four pricing plans: Lite, Standard, Advanced, and Agency, costing $99, $179, $399, and $999 per month, respectively.
WordPress SEO Plugin: SEOPress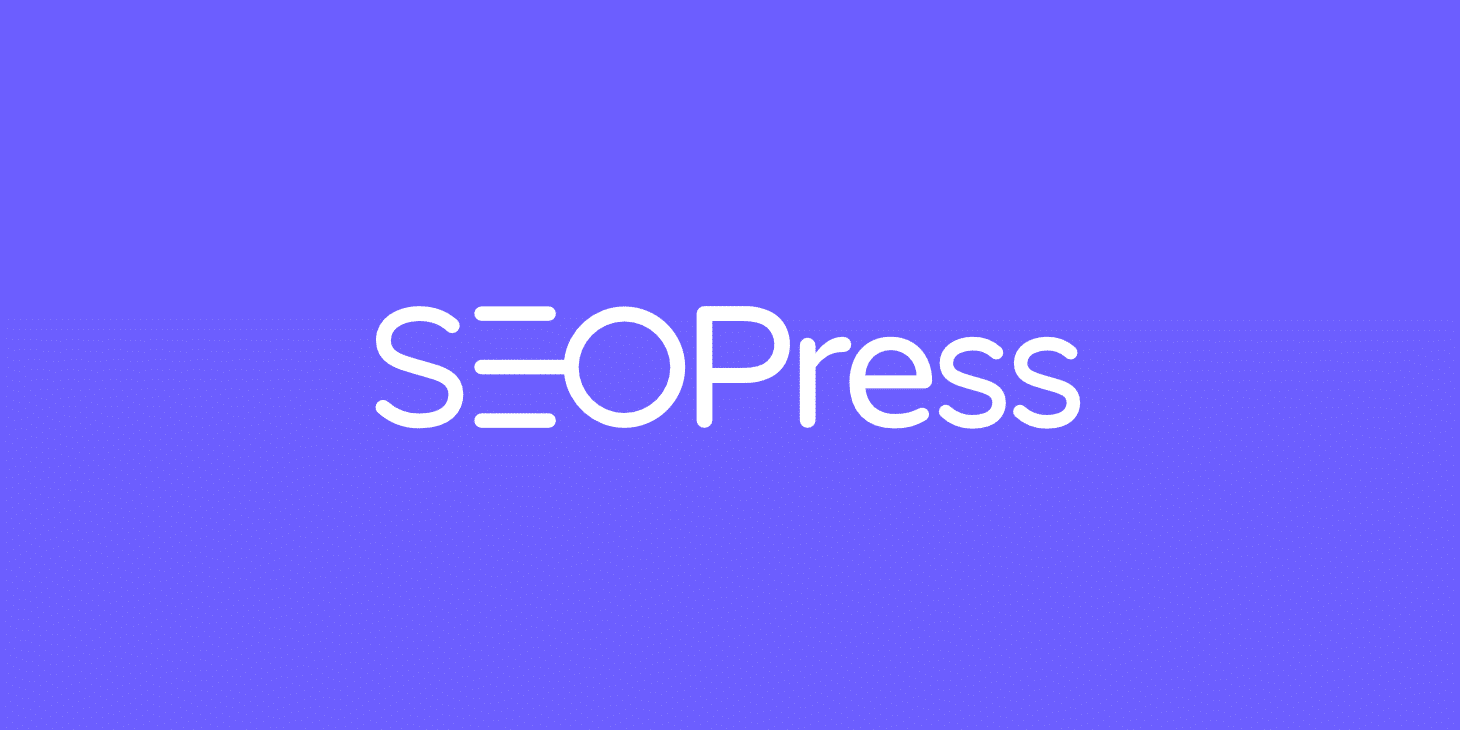 SEOPress is another user-friendly yet powerful WordPress SEO Plugin. It comes with all the features you would expect from a WordPress SEO Plugin like meta description, image/content XML sitemaps, open graph support, redirects, and more. SEOPress has a straightforward setup for beginners and offers advanced controls for more experienced users. The paid version of the SEOPress Plugin is cheaper than some other premium WordPress SEO Plugins on the market.
It's fast and powerful, allowing users to manage all of your titles and meta descriptions for posts, pages, and post types. You can track your visitors with Google Analytics, create XML and HTML sitemaps, and optimize tags for Social Media sharing. The free version also offers Content Analysis to help web admins write better SEO-optimized posts.
SEOPress has three pricing plans: Pro, Insights, and Bundle costing $39/year, $99/year, and $118/year. There is also a free plan, but it doesn't come with an advanced plan.
WordPress SEO Plugin: All-In-One SEO
All in One SEO (AIOSEO) for WordPress SEO Plugin has over 2+ million users and is the most comprehensive SEO toolkit to improve search rankings without the complicated SEO jargon. It has an easy setup wizard that automatically helps businesses choose the best SEO settings. All in One SEO shows TruSEO, an actionable checklist to optimize your posts and pages.
The On-page SEO Checklist comes with a Smart Meta Tag Generator where you can use dynamic values (current year, month, day, author info, custom fields, and much more) in your SEO title and descriptions. All in One SEO also comes with smart XML sitemaps, SEO health check, rich snippet schema markup, and other useful features to grow your Search Engine visibility.
You also get access to built-in social media integration to add Open Graph Metadata and choose thumbnail images for Social Media Sharing. All in One SEO also has built-in WooCommerce SEO tools for eCommerce sites. It comes with features like individual product page optimizations, product image SEO, dynamic optimizations, and other handy features to drive more organic traffic to your website.
AIOSEO has four plans: Basic, Plus, Pro, and Elite. The basic plan costs $49.50/year and is available for one website. Plus plan costs $89.55/ year, Pro costs $159.60/ year, and Elite costs $209.65/ year.
WordPress SEO Plugin: RankMath
RankMath is one of the most important tools for WordPress. It's one of the best WordPress SEO Plugins. It comes with On-page SEO and combines the power of multiple plugins to bring everything into one lightweight, easy-to-manage plugin. With RankMath, you can manage the On-page SEO of your posts, products, and pages. You can also control the meta tags of individual posts or pages. It tightly integrates with Google Search Console and provides information like keywords, impressions, and errors right inside your WordPress Admin Dashboard. Apart from that, RankMath also comes with inbuilt Redirections, 404 Monitor, Rich Snippets, XML Sitemaps, Local SEO, Automated Image SEO, Internal Link Building recommendations, etc.
RankMath has three plans: Pro, Business, and Agency. The first plan is Pro, and it costs $59 per year. The next plan is Business costing $199 per year, and the last plan is Agency that costs $499 per year.
WordPress SEO Plugin: Semrush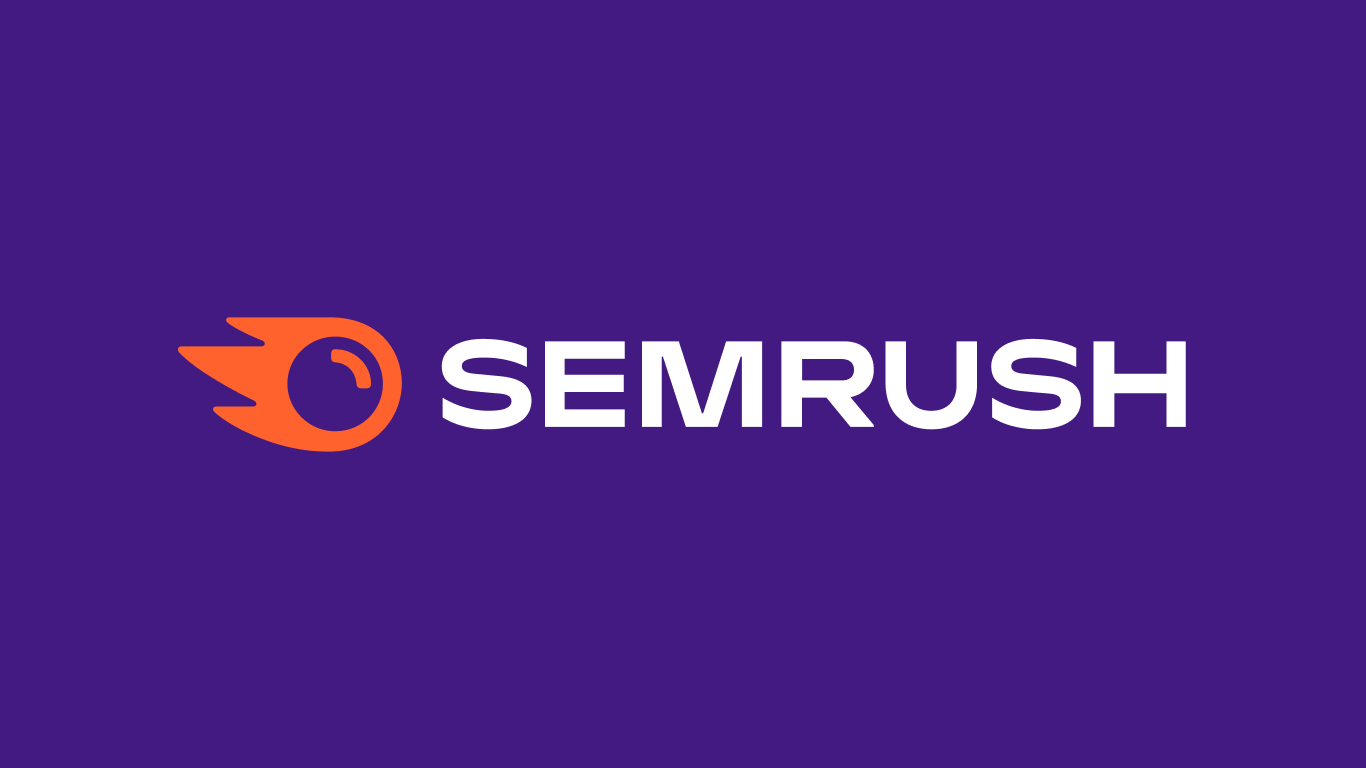 SEMRush has a relatively simple interface for users getting started with SEO. SEMRush focuses on paid traffic, social media, SEO, and content. The Technical SEO Audit sections have tons of information. Another reason to use SEMRush is their Analytics section. It does an excellent job of comparing paid traffic vs. organic traffic and also offers an Ad Strategy Analysis. It helps companies learn how to post Google Ads more strategically.
Used by professional SEO experts, Bloggers, Marketers, and businesses of all sizes, SEMRush provides a comprehensive set of tools to grow both Organic and Paid traffic. You can use it to find organic keywords and search terms that are easy to rank for. With SEMRush, users can do competitive research and find keywords that the competitors rank for. The SEMRush SEO Writing Assistant tool helps you improve your website content to beat the top 10 results for your focus keyword. It integrates with WordPress, which will help you write more SEO-friendly content.
SEMRush has three pricing plans: Pro for small in-house teams starting at $119.95/mo; Guru for SMEs, Growing Agencies, and Marketing Consultants starting at $229.95/mo; Business for Large Agencies & Enterprises starting at $449.95/mo.
Conclusion
In this blog, you learned about WordPress, types of SEO, and top WordPress SEO Plugins. There are countless plugins and tools for managing SEO for your website. Some of these plugins are for specific SEO features, while others encompass a more comprehensive range of SEO elements. Adding plugins and tools can help you manage your website's search engine rankings.
If you're looking for an all-in-one solution, that will not only help you transfer data but also transform it into analysis-ready form, then Hevo Data is the right choice for you!
Visit our Website to Explore Hevo
It is a No-code Data Pipeline that provides you with a consistent and reliable solution to manage data transfer between a variety of sources such as WordPress and a wide variety of Desired Destinations, with a few clicks. Hevo Data with its strong integration with 100+ Data Sources (including 40+ Free Sources) allows you to not only export data from your desired data sources & load it to the destination of your choice, but also transform & enrich your data to make it analysis-ready so that you can focus on your key business needs and perform insightful analysis using BI tools.
Want to take Hevo for a spin? Sign Up for a 14-day free trial and experience the feature-rich Hevo suite first hand. You can also have a look at our unbeatable pricing that will help you choose the right plan for your business needs!
You can now replicate your WordPress data to any Data Warehouse such as Redshift, BigQuery, Snowflake, or a destination of your choice without writing code in just a few minutes for free with Hevo.
Share your experience of working with WordPress SEO Plugins! Let us know in the comments section below.
No-code Data Pipeline for WordPress