Building Asana Forms: 13 Easy Steps
All companies, whether small or big, have to manage and collaborate on numerous tasks, projects, plans, and people on a regular basis. There are teams of executives, members, and managers who work together to create a successful application. As more people become involved in a project, getting a task done efficiently can be a major problem. Hence, it is highly expected to have some tools that can help you manage the work in an efficient and reliable manner starting from project planning to execution. Asana is one such tool that is widely used to simplify the Team-Based Work Management Process.
Upon a complete walkthrough of this article, you will be having a decent understanding of Asana and the salient features that it offers. This article will also give you a step-by-step guide on how to create Asana Forms in a seamless manner. Read along to learn more about Asana Forms.
Table of Contents
Prerequisites
Introduction to Asana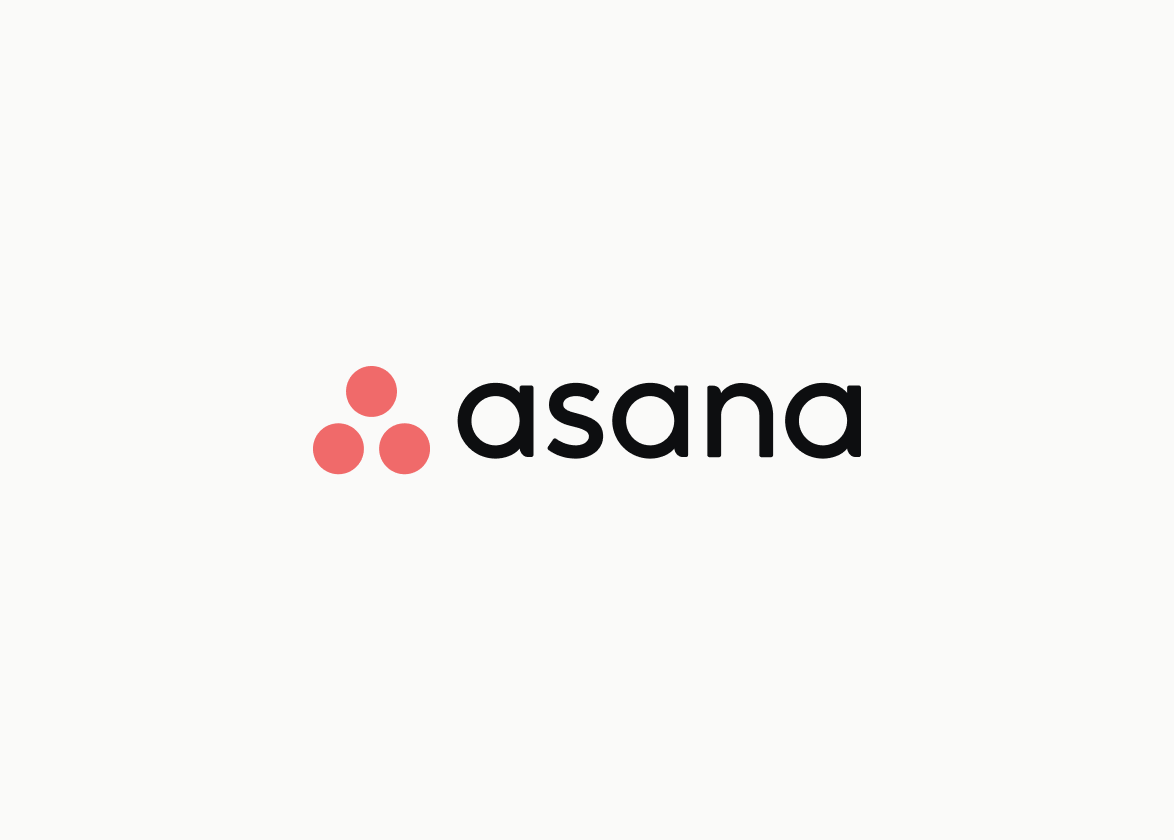 Asana is a popular Web and Mobile application that helps teams Organize, Track, and Manage their work seamlessly. It also makes teamwork management easier. It is an intuitive Project Management solution that can help teams achieve their goals. It enables you to track your team's work and manage projects effectively and efficiently so that your business can always stay in sync, meet deadlines and reach the desired goals.
Asana's most popular features include creating a comprehensive To-do list, Setting deadlines, and Easy Sharing details of actions on various aspects of the entire project. In this way, companies can ensure that all employees have a list of goals assigned to them, allowing them to work in a collaborative manner. The goals are assigned as per business requirements giving the businesses an edge to identify potential risks and bottlenecks at an early stage and to ensure an optimal project flow.
Key Features of Asana
Some of the Key Features of Asana are as follows:
Seamless Integrations: Asana offers integrations with various popular tools such as Slack, Gmail, Adobe Creative Cloud, etc, which further simplifies your Work Management.
Visual Project Mapping: With Asana, you can use visual Layouts to plan and organize your projects which makes it easier for you to see how everything is evolving over time.
Custom Fields: Asana's Custom Fields feature makes it easy to keep track of the information that matters the most to your business.
Task Management: The fluid and interactive User Interface of Asana allows members of all teams to create, assign, merge, and delete a task in a span of few minutes. Users can view their project in various ways such as Lists, Boards, Calendars, etc, and easily track the progress of each task over a period of time. It also enables the users to get a complete picture of their project and achieve their goals.
Real-time Communication: Asana enables the users to directly post questions and queries about specific tasks or activities, so team members can communicate in real-time and respond quickly to each other. It also supports features such as Team Pages to make communication between the entire team easier.
To know more about Asana, click here to check out their official website.
Introduction to Asana Forms
Every project in Asana now has a Forms tab so you can create an Intake Form associated with a particular project. The main objective behind creating Asana Forms is to collect Requests and Information from people inside or outside of your team or company for a specific task/project. The best part about Asana Forms is that anyone can access and fill out the Asana Forms created by you to submit feedback or comments, even if they don't have an Asana account. This way, you'll always have the information you need to do your job upfront and keep track of everything in one place.
Simplify your Data Analysis using Hevo's No-code Data Pipeline
Hevo Data helps you directly transfer data from Asana, and 100+ data sources (including 30+ free sources) to Business Intelligence tools, Data Warehouses, or a destination of your choice in a completely hassle-free & automated manner. Hevo is fully managed and completely automates the process of not only loading data from your desired source but also enriching the data and transforming it into an analysis-ready form without having to write a single line of code. Its fault-tolerant architecture ensures that the data is handled in a secure, consistent manner with zero data loss.
Get Started with Hevo for Free
Hevo takes care of all your data preprocessing needs required to set up the integration and lets you focus on key business activities and draw a much powerful insight on how to generate more leads, retain customers, and take your business to new heights of profitability. It provides a consistent & reliable solution to manage data in real-time and always have analysis-ready data in your desired destination.
Check out some of the cool features of Hevo:
Real-Time Data Transfer: Hevo with its strong Integration with 100+ Sources (including 30+ Free Sources), allows you to transfer data quickly & efficiently. This ensures efficient utilization of bandwidth on both ends.
Data Transformation: It provides a simple interface to perfect, modify, and enrich the data you want to transfer.
Secure: Hevo has a fault-tolerant architecture that ensures that the data is handled in a secure, consistent manner with zero data loss.
Tremendous Connector Availability: Hevo houses a large variety of connectors and lets you bring in data from numerous Marketing & SaaS applications, databases, etc. such as Asana, Marketo, MongoDB, Oracle, Salesforce, etc. in an integrated and analysis-ready form.
Simplicity: Using Hevo is easy and intuitive, ensuring that your data is exported in just a few clicks.
Completely Managed Platform: Hevo is fully managed. You need not invest time and effort to maintain or monitor the infrastructure involved in executing codes.
Live Support: The Hevo team is available round the clock to extend exceptional support to its customers through chat, email, and support calls.
Sign up here for a 14-Day Free Trial!
Steps to Create Asana Forms
Now that you have a basic understanding of Asana and its features. You are all set to learn about the steps required to create Asana Forms from scratch. Follow the steps given below to create your own custom Asana Forms:
Step 1: Log in to your Asana account.
Step 2: Once you have logged in to your Asana account, navigate to the Project section.
Step 3: Every Project in Asana now gives you the ability to create and use a form. To create a form, simply go to the Forms tab within the project and click on "Create a Form".
Step 4: By default, the name of the Form is the same as the name of the Project. You can change the name of your Form and add a description to provide instructions or information to people filling out the Form.
Each form also includes Two Standard Questions (Name and Email) so that you can get the contact information for anyone submitting information to your team. After a teammate submits a form, they'll see a notification that their response has been successfully submitted. In case you want them to receive updates about the task, you can add them as a Follower to the task where you will be tracking their progress.
Note: To add a teammate as a Follower, your teammate must also have an active Asana account.
Step 5: For Header Customization, you can click on the Add Cover Image icon at the top of your Form to add a Cover Image.
Step 6: On the right side of the Asana Forms page, you will see a Question tab. Click on it to add questions for your Asana Forms.
Step 7: As you create your form, create questions for any information you want to collect to make sure you get the details you need for your project. If you have Custom Fields in your project, you can also add them as questions to your form and the responses will be assigned directly to the Custom Field in your project. Other information submitted in the Form will appear in the Task Description so everything is recorded in one place.
Step 8: In case you want a question to be answered by every teammate. You can mark the question as Required.
Step 9: To include conditional logic in your questions, select drop down from the Questions list at the right side of the Asana Forms page. It allows the user to create branches in a Form. Form Branching allows you to create follow-up questions that are associated with specific answers to drop-down or multiple-select questions.
Step 10: You must specifically add your own questions in the drop-down set. To add a new branch click on the Add a branch icon located at the right of your selected drop-down option.
Step 11: You can also allow people to add attachments to your forms, such as Images, Documents, PDF files, and other files. These attachments are added to the new task in your project to keep everything connected. To add attachments click on the Attachment option present under the Questions tab.
Step 12: As you create your Asana Forms, you can always preview the Form at any stage to see how the Form will appear to the submitters. To do so click on the View Form option located at the top of your project.
Step 13: Once you are done creating all the desired fields in your Form, you can share the form by simply clicking on the Copy Link option provided at the top of the page. This way, you will get the link of the Asana Form and you can share the same across teams to collect information for the project. The best part about it is that a teammate who is not an Asana user can also fill out the form.
Conclusion
The idea behind creating Asana Forms is to build a standard intake process. Asana Forms make it easier to collect information from various team members or clients to plan a specific task. In this article, you learned about Asana, its key features, and the steps required to create Asana Forms from scratch.
Integrating and analyzing your data from a diverse set of data sources can be challenging and this is where Hevo Data comes into the picture.
Visit our Website to Explore Hevo
Hevo is a No-code Data Pipeline and has awesome 100+ pre-built integrations that you can choose from. Hevo can help you integrate your data from numerous sources such as Asana and load it into a destination to analyze real-time data with a BI tool and create your Dashboards. It will make your life easier and make data migration hassle-free. It is user-friendly, reliable, and secure.
Want to take Hevo for a spin? Sign Up for a 14-day free trial and experience the feature-rich Hevo suite first hand. You can also have a look at the unbeatable pricing that will help you choose the right plan for your business needs.
Share your experience of learning about how to create Asana Forms. Let us know in the comments below!
No-code Data Pipeline for Asana