Data Export Service Salesforce: A Detailed Analysis
Introduction
Exporting company data can be an efficient way of backing up necessary data or moving individual bits to and from different program versions. Salesforce employs a data export feature to backup essential data and metadata. This article is going to explore the need to export data and the different methods to do so. It further reveals some typical challenges faced during data export and some plausible solutions.
Here is what you will cover in this article:
Purpose Of Data Export
The Salesforce database in itself offers a pretty robust mechanism to manage and organize data. What is the purpose of exporting this data then?
Well, the answer to that is pretty simple. Most companies and businesses are involved in dealing with crucial data. This can sometimes be seen in the form of information that needs to be retained securely for extended periods of time. Relying on a single database can make this task risky.
Having a backup strategy, on the other hand, helps to extract specific pieces of data from the system and store them independently. This also saves the substantial costs incurred for the continuous organization and tracking of essential data. The data export feature on Salesforce gives an opportunity to do precisely that!
Methods Of Data Export
There are two primary methods to carry out data export from Salesforce. You can either export data manually or choose to set an automatic schedule for it.
Data Export Wizard – Manual Method
The Data Export Wizard can be opened via the Setup Menu. This is the channel for catering data exports manually. The export can be carried out on a weekly or monthly basis as per your requirements.
There are some simple steps you can follow to carry out an export using the Data Export Wizard:
Start with accessing the Setup Menu to open the Data Export Wizard.
Go to Export Now to get your files ready for export. You can also select 'Schedule Export' to run exports weekly or monthly.
The next step is to select the appropriate encoding option for the file to be exported. If there are any documents, attachments, or images embedded in the data, make sure you select the desired options for the same.
In case you're scheduling an export, you can select the desired frequency of export along with the start/end dates and time for the scheduled export.
Under Exported Data, you can select the different types of data for your export. Include all data, to avoid any filtration, and to generate a direct export.
Start Export, to get started with the process.
These steps can be combined with a variety of features to create specific data category exports or perhaps filter data according to priority. You can explore these features and create a desired export process for your data.
Data Loader – Automated Method
You can also choose to export data automatically at weekly or monthly intervals. This is where the data loader comes into play. This application needs to be installed independently. You can operate it either through the user interface or by generating a command-line script. A variety of APIs and scripts can be integrated to download files from Salesforce to the local machine. This can then be relayed to the desired destination. You can read more about the use of data loader, to get some valuable insights.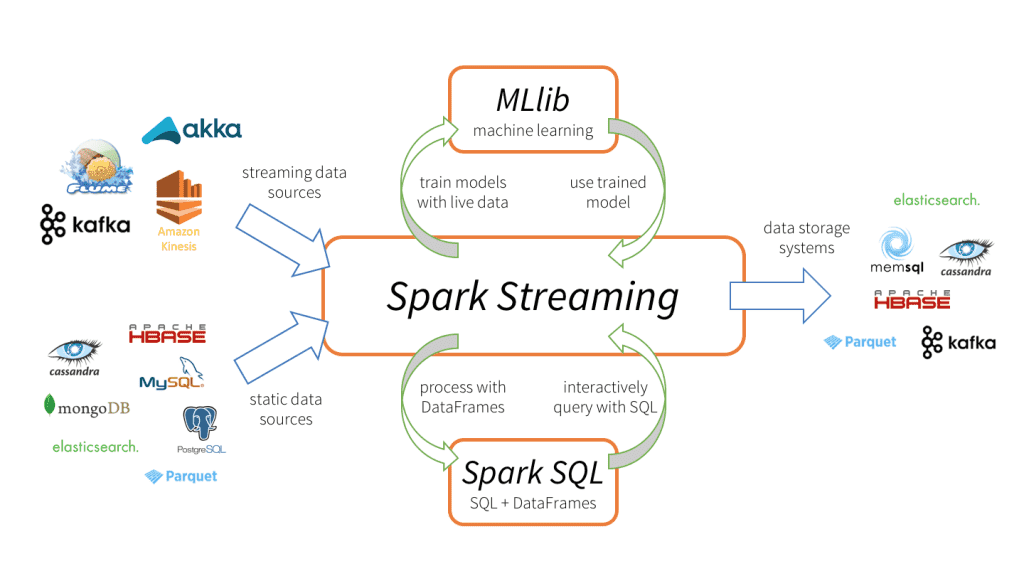 Challenges Of Data Export
Despite a variety of features in the provision, some common challenges can be witnessed in Salesforce Data Export. The first limitation is the heavy traffic in Salesforce that can cause a delay in the successful delivery of the data. The time of delivery and data availability can be crucial to some businesses. Sometimes, data can be delayed for weeks after the export. Extended durations are required for the export request to process at times. Thus, if you are dealing with data where untimely backup or export can cause losses, this can be a concern.
Another point to consider is the lack of Sandbox exports. An export into sandboxes is made possible. However, you cannot export data from the sandbox. This can be a drawback for those relying on a process where sandbox exports would be more convenient.
Even though a variety of attachments, documents, and images can be exported, there are some limitations to these. The number of API calls that can be employed is limited, which is an issue for a large number of attachments. Thus, a major drawback can be observed for your export if a large number of attachments are involved. The same goes for file sizes. Larger organizations with multiple compressed files intended for export can find it cumbersome to export data and upload it into the desired databases through this method.
Hevo- A Simpler Alternative
To eliminate these limitations and avoid having to follow the manual track for data export, you can use Hevo. It is a subscription tool that can make the task of generating Salesforce backups a lot easier.
You can analyze, filter, enrich, and move your data directly to your desired destination from Salesforce. Hevo works by creating exact replications of your data, cleaning and transforming erroneous records, and then generating an export in increments.
You can schedule prompt exports using Hevo to make weekly or monthly exports whenever desired. The data will be automatically extracted from the schema and stored in corresponding tables at the export destination.
Using Hevo, you can generate an export in two simple steps:
You need to configure the source data in Salesforce and authenticate the process.
Configure the destination for the data to be exported.
Some More Benefits Of Using Hevo – A No-code Data Pipeline
Over a hundred destination stores, warehouses, and cloud storage buckets are supported for data transfer. Check out all of Hevo's integrations here.
The easy setup and implementation take just minutes to initiate a fully-managed export process.
There is no manual supervision required after the setup process. The platform offers a completely automated and hassle-free data transfer interface.
With real-time streaming, your data can be exported without any delays and in an efficient way.
There is a provision of automated mapping of source schema to the set destination. These are equipped to handle and accommodate any changes made to the schema.
Hevo is a no-code platform. You do not need to be an expert programmer to be able to use it. It will detect errors and resolve them readily without any custom script in requirement.
Thus, Hevo provides a fully-managed data transfer service that offers a cost-effective channel to transfer your data to any desired location. It is compatible with over a hundred data storage services and takes away the hassle of any manual manipulation!
You could try it out for free by signing up for the 14-day free trial here!
What are your thoughts on 'Data Export Service Salesforce'? Share them in the comments!
No-Code Data Pipeline for Salesforce