eBay Quickbooks Integration: 3 Easy Steps
Are you struggling to find a simple step-by-step guide to help you set up eBay Quickbooks Integration? Do you want a simple fix? If yes? You've landed at the right place. Follow our easy guide to help you integrate Quickbooks with eBay in no time. It will help you take charge in a hassle-free way without compromising efficiency.
This article will provide you with an in-depth understanding of how to set up your eBay Quickbooks Integration effortlessly in just three easy steps. It will also help you gain a holistic understanding of what eBay and Quickbooks are all about, along with some key features of each of them! Read along to find out more and get started with eBay Quickbooks Integration.
Table of Contents
Prerequisites
A Quickbooks Account.
An eBay Account.
Working knowledge of Quickbooks.
Working knowledge of eBay.
Introduction to eBay
eBay is widely regarded as one of the primary forerunners of the E-Commerce revolution. The platform, which was founded in 1995, is a key pillar in the world of online business. Perhaps this is why, despite a growing number of competitors, the website even has a large user base today. eBay provides a platform for users to sell both used and new items. For many years, the platform used an auction system in which buyers listed the price at which they wanted to buy an item. However, they later added a fixed price feature to save both buyers' and sellers' time.
The platform's commitment to user safety and privacy has been critical to its success. Paypal has long been used as the website's payment method. In fact, eBay purchased the money transfer website in 2002, but it was later spun off as a separate entity in 2015.
Key Features of eBay
eBay Bucks and Bill Me Later: These are two of the platform's most successful Marketing tools. On one hand, the eBay Bucks program gives loyal customers cashback on purchases. The Bill Me Later program, on the other hand, is an example of an in-store credit card that greatly benefits users who prefer this method of payment.
Customized Feed: You can customize your product feed on eBay to see the items you prefer. How? Every eBay item has three buttons at the top labelled 'Like,' 'Want,' and 'Own.' When you make a selection, eBay uses this information to customize your feed.
Refined Search Criteria: Using advanced keyword search criteria, eBay makes it extremely simple to find a target item. Price is one of the filters available in this area.
Introduction to Quickbooks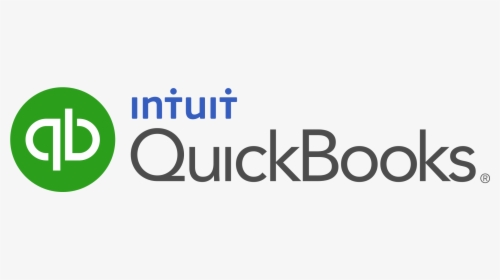 QuickBooks is a piece of accounting software. It is used by small and medium-sized businesses. It helps them manage income, expenses and keep track of their company's financial health. It is capable of managing invoices, paying bills, generating reports, tracking cash flows, and preparing taxes. This is useful for managing your customers, vendors, clients, inventory, and finances. The Report Center further allows you to keep track of your company's Sales, income, costs, and overall growth.
QuickBooks was launched in 1998 by Intuit, a California-based company. QuickBooks was created to give small business owners the flexibility of an easy-to-use software package. It further ensures the structure and compliance necessary to run a profitable business.
Key Features of Quickbooks
Quickbooks automates tasks, allowing you to save time on bookkeeping and paperwork.
Reports can be easily generated and customized, allowing you to see the financial health of your company.
QuickBooks is affordable regardless of your company's size. It is affordable to anyone, from a sole proprietorship to a $25 million corporation. Their PC Accounting software is without a doubt one of the best business deals available.
All of your data is kept in one place in Quickbooks and can be retrieved quickly as needed. The accountant will have access to all transactional information and bank statements, making the Tax Filing process simple and accurate.
Quickbooks can be customized to meet the needs and preferences of the user, making it flexible and adaptable to a wide range of businesses.
QuickBooks connects with over 700 integrations, ensuring that all Processes and Workflow are linked, thereby facilitating business operations.
Simplify Quickbooks ETL with Hevo's No-code Data Pipeline
Hevo Data, a No-code Data Pipeline, helps load data from any data source such as Databases, SaaS applications like Quickbooks, Cloud Storage, SDK,s, and Streaming Services and simplifies the ETL process. It supports 100+ Data Sources including 40+ Free Sources. It is a 3-step process by just selecting the data source, providing valid credentials, and choosing the destination. 
GET STARTED WITH HEVO FOR FREE
Hevo loads the data onto the desired Data Warehouse/destination in real-time and enriches the data and transforms it into an analysis-ready form without having to write a single line of code. Its completely Automated Data Pipeline, Fault-tolerant, and Scalable Architecture ensure that the data is handled in a secure, consistent manner with zero data loss and supports different forms of data. The solutions provided are consistent and work with different BI tools as well.
Check out why Hevo is the Best:
Secure: Hevo has a fault-tolerant architecture that ensures that the data is handled securely and consistently with zero data loss.
Schema Management: Hevo takes away the tedious task of schema management & automatically detects the schema of incoming data and maps it to the destination schema.
Minimal Learning: Hevo, with its simple and interactive UI, is extremely simple for new customers to work on and perform operations.
Hevo Is Built To Scale: As the number of sources and the volume of your data grows, Hevo scales horizontally, handling millions of records per minute with very little latency.
Incremental Data Load: Hevo allows the transfer of data that has been modified in real-time. This ensures efficient utilization of bandwidth on both ends.
Live Support: The Hevo team is available round the clock to extend exceptional support to its customers through chat, email, and support calls.
Live Monitoring: Hevo allows you to monitor the data flow and check where your data is at a particular point in time.
SIGN UP HERE FOR A 14-DAY FREE TRIAL!
How to Set up eBay Quickbooks Integration?
As a QuickBooks Commerce user, the native eBay application can be considered for the eBay Quickbooks Integration. This application can be obtained by using the Browse Apps option provided by the accounting software. But before you begin integrating your Quickbooks account with eBay, you need to check on your SKUs for your products on eBay.
Ensure that each of your eBay products has a distinct SKU. This will help the Quickbooks app to identify inventory status and map it across both platforms for seamless order tracking.
Once you've done this, you can implement the following steps tyo get started:
Step 1: Sign in to Quickbooks Commerce
To proceed with the eBay Quickbooks Integration, you must first sign in to your Quickbooks Commerce account. Once you've signed in, you can now begin to search for the eBay app.
Step 2: Search & Install the eBay App in Quickbooks
To search for the application, simply click on the Browse Apps option. You'll be able to find this in the main navigation bar.
Now, from the list of options that appear on your screen, search and select "eCommerce". You will now be able to see a plethora of eCommerce based applications. Here, you need to look for and locate the "eBay Built by QuickBooks Commerce" connector.
Once you've found it, click on the "Install App" option from the drop-down menu. With your app now installed and ready, you'll see the "Connect Your eBay Store" option on your screen. You now need to select the country you operate in. You can use the drop-down menu to select the desired "Country".
Step 3: Sign in to your eBay Account
As the final step of the eBay Quickbooks Integration, you need to log in to your eBay account. You'll now see the eBay login page load up on your screen.
Here, sign in to your account. You can do this either by adding your credentials or signing in through your Google account.
You will now see the following on your screen. Here, you need to provide access to your eBay account for Quickbooks to start syncing data.
Click on "I Agree" to grant access and successfully set up your eBay Quickbooks Integration. Once you've granted the permission, you'll get redirected to the Quickbooks Commerce page. You'll now need to configure your Product SKUs and Pricing List for products.
Your eBay Quickbooks Integration is now complete!
Key Benefits of eBay Quickbooks Integration
The following are some of the benefits of eBay Quickbooks Integration:
You can save time by allowing this integration to auto-share and sync your data between the platforms.
Syncing eBay and Quickbooks gives you access to a variety of features in one place. You do not need to purchase two platforms to gain access to these features. As a result, you can save money.
QuickBooks can be linked to a variety of Sales Channels via eBay. These channels aid in keeping stock levels current and boost your Sales & Profits.
Data entry, for example, will no longer have to be done by hand.
Conclusion
To sum up, this article covered the eBay Quickbooks Integration in detail. Using third-party applications in conjunction with your Business and Finance tools such as Quickbooks can bring in an immense amount of benefits. However, you must always be careful while selecting the right platform.
You can now combine the benefits of these two tools to take your business to the next level. The eBay Quickbooks Integration works in tandem to provide a seamless user experience that will help boost Sales for your online business.
However, extracting complex data from a diverse set of data sources such as Quickbooks, CRMs, Project management Tools, Streaming Services, Marketing Platforms can be quite challenging. This is where a simpler alternative like Hevo can save your day!
VISIT OUR WEBSITE TO EXPLORE HEVO
Hevo Data is a No-Code Data Pipeline that offers a faster way to move data from 100+ Data Sources including 40+ Free Sources such as Quickbooks, into your Data Warehouse to be visualized in a BI tool. Hevo is fully automated and hence does not require you to code!
Want to take Hevo for a spin? SIGN UP for a 14-day free trial and experience the feature-rich Hevo suite first hand. You can also have a look at the unbeatable pricing that will help you choose the right plan for your business needs.
Share your experience of setting up the eBay Quickbooks Integration in the comments section below!
No-code Data Pipeline For Quickbooks