Facebook Dropshipping: 3 Comprehensive Aspects
The Digital world has introduced many ways to start and run a business. An entrepreneur must follow the latest business trend to survive in this competitive market. One such method is Dropshipping. It is a model made popular by Amazon and Flipkart where these companies just act as a medium between the seller and the buyer. Nowadays, businessmen are extending this practice to Facebook which is the most popular Social Media Platform in the world. Using Facebook Dropshipping is cheaper for businesses and customers alike and it has gained popularity in recent years.
This article will introduce Facebook and Dropshipping along with their key features. It will also provide a step-by-step explanation of 2 methods using which you can set up the Facebook Dropshipping business. Furthermore, the article will list down the disadvantages that accompany the Facebook Dropshipping model. Read along to learn more about this business model!
Table of Content
Introduction to Facebook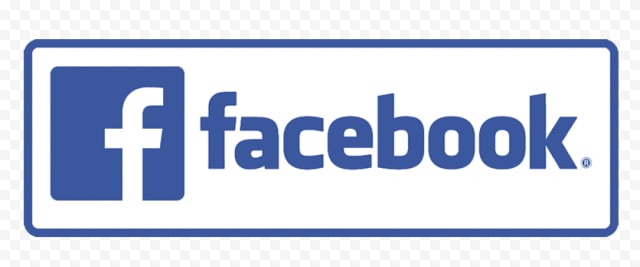 Facebook is a popular Social Media platform that almost has everyone signed up. It allows users to create free profiles, connect with friends or people they don't know for engagement. Users can share images, videos, their thoughts or even promote their businesses and services with a broader audience. 
Facebook has over 1 billion users, and users can connect to share their thoughts or social updates and chat with other people online. Currently, Facebook has acquired WhatsApp and Instagram and allows users to access the content across their platform. 
Key Features of Facebook
The following features make Facebook popular among Social Media users:
News Feed: It is the primary feature using which Facebook provides its users with content posted on its network by other users. Facebook selects a limited number of updates according to your interest and presents it to you every time they visit their feed.
Friends: You can befriend someone on Facebook by sending a "friend request" to another user on Facebook. Once the other user accepts your friend request you two will be Facebook friends. Moreover, the user has the option of declining your friend request or hiding it using the "Not Now" feature.
Timeline: It is an additional Facebook feature that shows you the track record of your past activities on that platform. You have the control to select who can have access to that among your friends and the general public on Facebook.
Posts: Facebook allows you to post personal and business content on its platform. You can share photos, videos, links, texts, and more with your friends on the platform.
To learn more about Facebook, visit here,
Introduction to DropShipping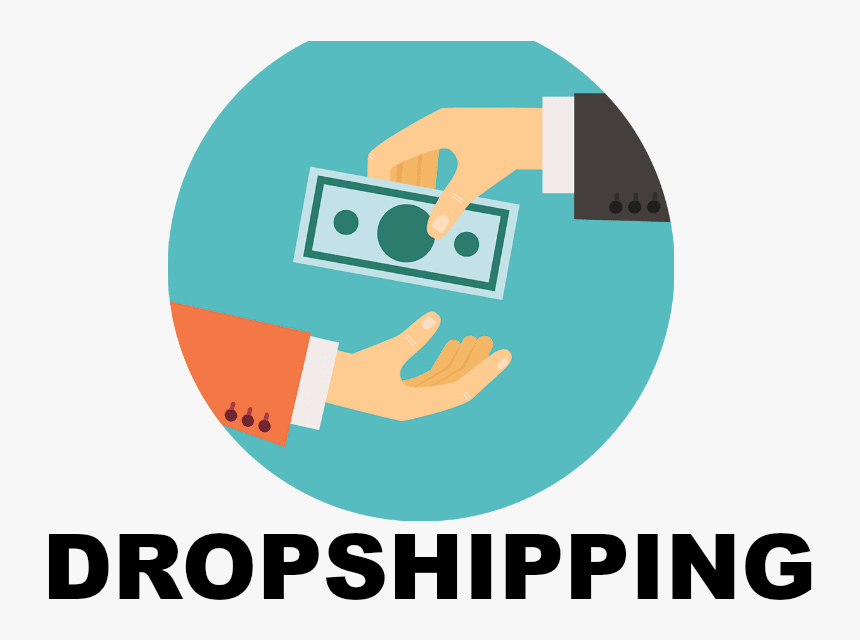 Dropshipping is a method of selling a product from a third-party vendor without actually owning the product. For example, Amazon is an E-Commerce website that doesn't hold any inventory. It sells the product from a third-party vendor and acts as a medium between customer and seller. It receives the order from a customer, passes it to the seller, and ships the order to the customer. 
Key Features of DropShipping
Dropshipping is great to start a business with limited downside. The various features of dropshipping are:
Requires Less Capital: Dropshipping is a method where you don't have to maintain an inventory, making it possible to do business without investing thousands of dollars. 
Easy to get started: Dropshipping is easy to get started. You only need a couple of sellers who are willing to do business with you. You don't need to manage the inventory, handle shipping and return. All has to be done by the seller, and you'll act as a medium.
Flexibility: Dropshipping doesn't require you to be at a specific location. You can run your business from practically any location as long as you communicate between buyers and sellers.
Wide Range: With no inventory to be maintained, you can practically sell multiple sellers' wide range of products.
Scalable: Dropshipping is easy to scale. You can add more sellers to meet the demand without doing much work on your side.
To learn more about Dropshipping, visit here.
Simplify your Data Analysis with Hevo's No-code Data Pipeline
Hevo Data, a No-code Data Pipeline helps to Load Data from any data source such as Databases, SaaS applications, Cloud Storage, SDK,s, its and Streaming Services and simplifies the ETL process. It supports 100+ data sources like Facebook and loads the data onto the desired Data Warehouse, enriches the data, and transforms it into an analysis-ready form without writing a single line of code.
Get Started with Hevo for Free
Check out why Hevo is the Best:
Secure: Hevo has a fault-tolerant architecture that ensures that the data is handled in a secure, consistent manner with zero data loss.
Schema Management: Hevo takes away the tedious task of schema management & automatically detects the schema of incoming data and maps it to the destination schema.
Minimal Learning: Hevo, with its simple and interactive UI, is extremely simple for new customers to work on and perform operations.
Hevo Is Built To Scale: As the number of sources and the volume of your data grows, Hevo scales horizontally, handling millions of records per minute with very little latency.
Incremental Data Load: Hevo allows the transfer of data that has been modified in real-time. This ensures efficient utilization of bandwidth on both ends.
Live Support: The Hevo team is available round the clock to extend exceptional support to its customers through chat, email, and support calls.
Live Monitoring: Hevo allows you to monitor the data flow and check where your data is at a particular point in time.
Sign up here for a 14-Day Free Trial!
Working of Facebook Dropshipping
Facebook is a leading Social Network with more than 1 billion active users. It is a great place to interact with users and build a network. Implementing Dropshipping using Facebook can provide you with an extensive range of customers and sellers. You can easily implement Facebook Dropshipping using the following 2 methods:
1) Facebook Dropshipping via Groups
Facebook has the concept of Groups where many users join and share their thoughts on a common topic (Generally, the group's subject). There are various groups where you can list your household for rent, products, offer services, etc.
You can use the following steps to start your business using Facebook Dropshipping on Groups:
Step 1: Open the Facebook app and log in with your credentials. Join the group that you think is relevant for your services.
Step 2: Once you join the group, you can create a post about your services. Add photos, relevant details, product descriptions about your product.
Step 3: Specify the price of the product. Provide shipping information, contact details, and other relevant information.
Step 4: Once you post that, the users on the group soon start noticing the product and will contact you if that suits their interests. Close the fair deal and ask the customer to leave feedback once they receive the product.
Step 5: You can perform similar tasks on other groups and sell multiple products at the same time.
2) Facebook Dropshipping via Marketplace
Facebook Dropshipping using Marketplace is relatively simple. Below are the steps to apply Facebook Dropshipping on Marketplace:
Step 1: Open the Facebook app and log in with your credentials. Go to the Marketplace, the side (category) as shown in the below image.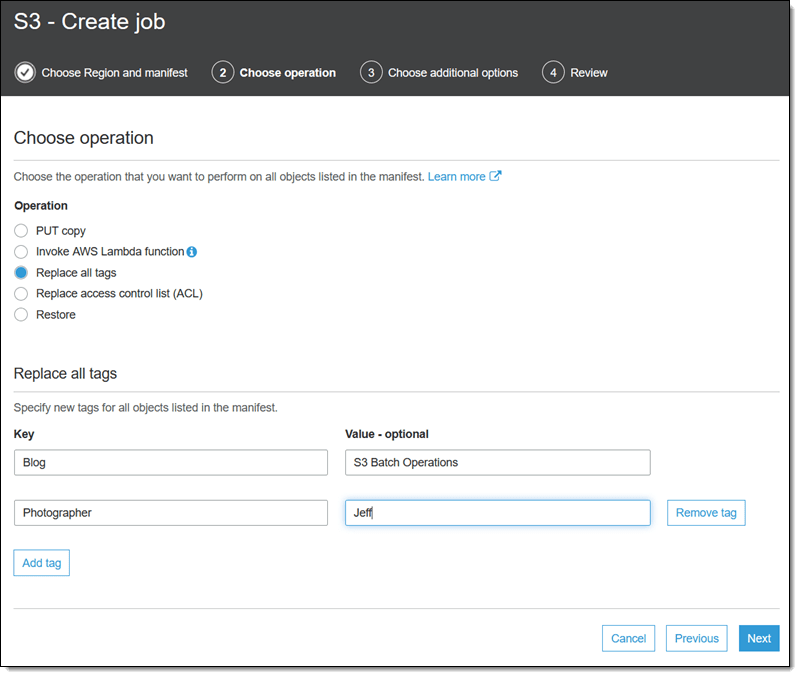 Step 2: Click on "Create Listing".On the next page, provide all the relevant information.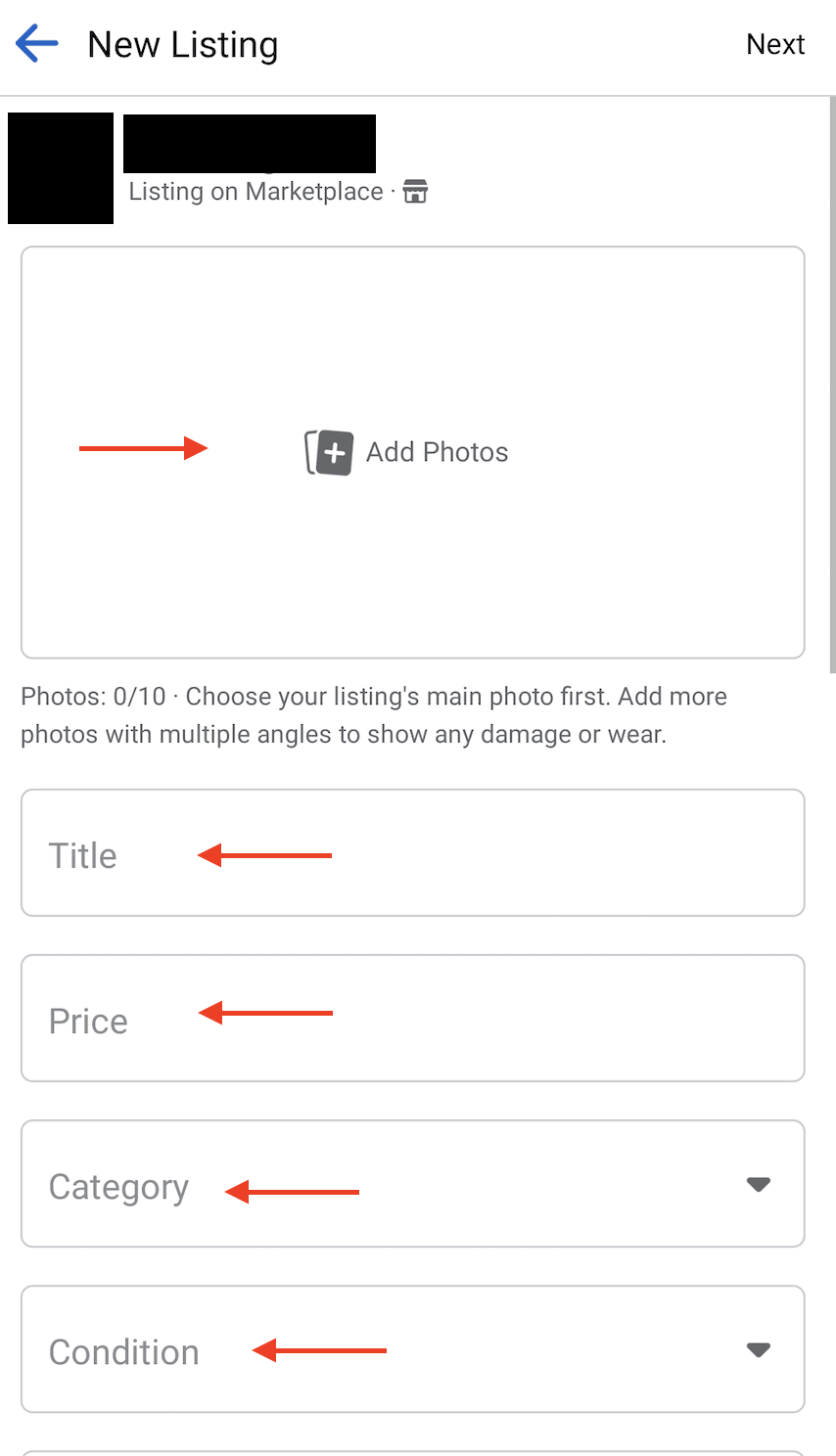 Step 3: Specify the Title of the product that you wish to sell. Upload good resolution photos. Mention the price of the item. Provide the product detail and click on submit to submit your product listing.
Step 4: Once your purchase is GoLive, you will start receiving messages from customers asking about the product.
Step 5: You can then chat with multiple customers and close the appropriate deal.
That's it, isn't it easy to sell products on Marketplace. Try this out and apply Facebook Dropshipping using Marketplace seamlessly.
Disadvantages of Facebook Dropshipping
We see Facebook Dropshipping as an attractive business model that anyone can start with minimum investment based on the above benefits. However, there are inevitable disadvantages of using Facebook Dropshipping, some of which are as follows:
Low Margins: Facebook Dropshipping relatively results in Low Margins. As this method is fairly simple to set up, there is much competition around the market, and they attempt to sell products at rock bottom prices.
Inventory Issues: Managing the In-stock Inventory is a tedious process. The seller involved in Facebook Dropshipping might be involved with different dropships, and you may not have real-time inventory information.
Shipping and Return Complexities: Managing shipping and returns are complex affairs. Sometimes it happens that the seller refuses to take the product back, but you're entitled to refund the amount as per the business model of Facebook Dropshipping.
Also, managing the shipping cost is tedious if the customers order three products and all the products are available from different sellers.
Supplier Errors: Sometimes the best suppliers of your Facebook Dropshipping business can also commit mistakes in fulfilling orders. These are the mistakes for which you have to own responsibility and apologize to the customers. Moreover, suppliers can create chaos due to missing items, late shipments, and below-par packing. All of this can hamper your business's reputation.
Branding: The supplier designed and branded Facebook Dropshipping items, so there is very little chance of embossing your brand in the product. Even if you do so, you have to pass the branding information to the sellers, which can incur further costs.
Conclusion
This blog introduced Facebook and Dropshipping and listed their key features. It further provided the steps that you can follow to set up your Facebook Dropshipping business seamlessly. You can use either Facebook groups or Facebook Marketplace to connect sellers to customers easily. The article also discussed the downside of using the Facebook Dropshipping model.
Visit our Website to Explore Hevo
You may want to go one step further and perform an analysis of the Facebook data related to your business. This will require you to transfer data from the Facebook account to a Data Warehouse using various complex ETL processes. Hevo Data will automate your data transfer process, hence allowing you to focus on other aspects of your business like Analytics, Customer Management, etc. This platform allows you to transfer data from 100+ multiple sources like Facebook to Cloud-based Data Warehouses like Snowflake, Google BigQuery, Amazon Redshift, etc. It will provide you with a hassle-free experience and make your work life much easier.
Want to take Hevo for a spin? Sign Up for a 14-day free trial and experience the feature-rich Hevo suite first hand.
Share your understanding of Facebook Dropshipping in the comments below!
No Code Data Pipeline For Your Data Warehouse