Google Webmaster Guidelines: Comprehensive Guide for 2022
A strong understanding of Google Webmaster Guidelines is fundamental to attaining sustainable SEO outcomes using techniques aligned with Google's requirements.
It is essential to understand the Google Webmaster guidelines in their entirety to guard against potential misunderstandings and future damage to your website.
Our goal with this article is to help you better understand Google Webmaster Guidelines and present you with actionable advice you can use on your next website problem to prepare you with potential solutions to common issues.
Table of Contents
Introduction to Google Webmaster Guidelines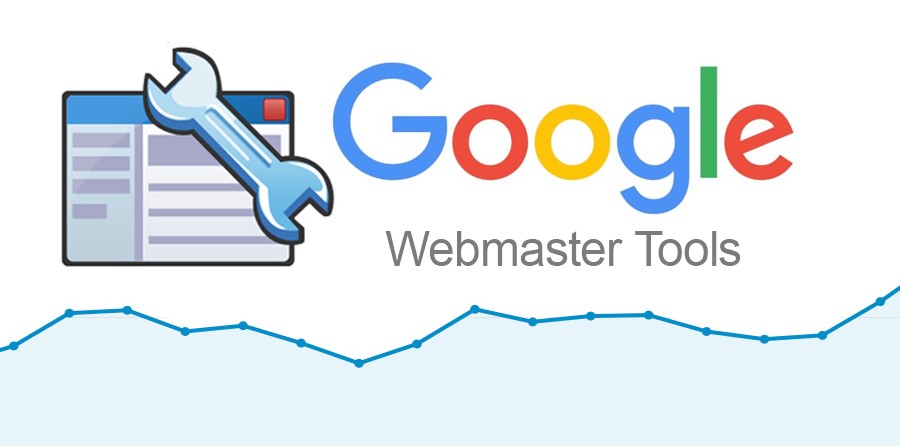 A Google Webmaster Guidelines document defines a range of general best practices that you should use to ensure your website is better-ranked in Google search. It also includes Google Webmaster Guidelines: quality guidelines that, if not followed, can result in your website being excluded from search results.
Sections In The Google Webmaster Guidelines
There are three main sections in Google webmaster Guidelines: General, Google webmaster Guidelines: Content-specific, and Google webmaster Guidelines: Quality Guidelines. These are Google's standards for understanding and indexing pages.
Learn more about Google Webmaster Guidelines.
Simplify Data Analysis with Hevo's No-code Data Pipeline
Hevo Data, a No-code Data Pipeline helps to load data from any data source such as Google Search Console, Databases, SaaS applications, Cloud Storage, SDKs, and Streaming Services and simplifies the ETL process. It supports 100+ data sources (including 30+ free data sources) and is a 3-step process by just selecting the data source, providing valid credentials, and choosing the destination. Hevo not only loads the data onto the desired Data Warehouse/destination but also enriches the data and transforms it into an analysis-ready form without having to write a single line of code.
GET STARTED WITH HEVO FOR FREE[/hevoButton]
Its completely automated pipeline offers data to be delivered in real-time without any loss from source to destination. Its fault-tolerant and scalable architecture ensure that the data is handled in a secure, consistent manner with zero data loss and supports different forms of data. The solutions provided are consistent and work with different BI tools as well.
Check out why Hevo is the Best:
Secure: Hevo has a fault-tolerant architecture that ensures that the data is handled in a secure, consistent manner with zero data loss.
Schema Management: Hevo takes away the tedious task of schema management & automatically detects the schema of incoming data and maps it to the destination schema.
Minimal Learning: Hevo, with its simple and interactive UI, is extremely simple for new customers to work on and perform operations.
Hevo Is Built To Scale: As the number of sources and the volume of your data grows, Hevo scales horizontally, handling millions of records per minute with very little latency.
Incremental Data Load: Hevo allows the transfer of data that has been modified in real-time. This ensures efficient utilization of bandwidth on both ends.
Live Support: The Hevo team is available round the clock to extend exceptional support to its customers through chat, email, and support calls.
Live Monitoring: Hevo allows you to monitor the data flow and check where your data is at a particular point in time.
SIGN UP HERE FOR A 14-DAY FREE TRIAL
Google Webmaster Guidelines: General Guidelines
They contain rules and conditions that explain how they work. If you know these, you can optimize your pages and learn how to do SEO. You can also find tips and tools for improving visitors' experience.
The specifics of the Google Webmaster Guidelines – general guidelines are discussed below:
Keep your URL structure simple
The URL of your web page should be crafted so that both humans and search engines can easily understand what it contains. You need to make sure your URLs are simple, relevant, compelling, and accurate to rank well. The best practice is to use readable words that people can understand in URLs, even though ID numbers and codes are allowed.
A URL should also be definitive but concise. The URL alone should indicate what to expect on the page to a user (and search engine). If you need to separate words for readability, use hyphens. The use of underscores or spaces to separate words is not recommended.
Additionally, all letters should be lowercase. Uppercase letters can sometimes lead to duplicate pages. If two URLs are seen as distinct, for instance, zaf.com/Blog and zaf.com/blog, this could cause duplicate content issues.
Whenever possible, keep URL parameters out of your URLs, as they often cause tracking problems and duplicate content. Be cautious when using URL parameters.
Ensure that your site's pages can be found via a link from another site and limit the number of links per page.
Your pages should each have at least one link to a different page, according to Google. Web sites are made up of links, making it logical to navigate using links as your primary method. You can do this by using the navigation menu, breadcrumbs, or contextual links.
Link crawling should also be possible. Links that can be crawled provide a better user experience and allow Google to crawl and understand your site. Ensure that you do not use generic anchor text for these links and describe the destination page with keyword phrases.
It is best to have a siloed website architecture to enable search engines to understand the hierarchical structure of the pages on your site and reinforce the topical relevance of the pages.
It has been said that Google recommends not having more than 100 links on a page. Instead of sticking with a specific number of links, make sure that they are helpful to users. Strict adherence to a particular quantity can be harmful if it negatively impacts the user experience.
Ensure to mark your site for child-directed treatment, if it's intended for children
Tag your website for child-directed treatments if your site is specifically for children. By doing so, Google will consider the website to be child-directed in whole or in part.
This is for the Children's Online Privacy Protection Act (COPPA). A site that hasn't been added to Search Console must first be added, and the owner confirmed. It is important to note that marking your site as child-directed has no impact on its rankings in Google Search.
Keep your content unique by avoiding duplicates
When a piece of content appears in more than one place on the Internet, it is considered a duplicate. However, the "one place" requires a unique website address (URL).
There is a negative impact on search engine rankings when duplicate content exists. Search engines often have difficulty determining which version of the same content is more relevant to a specific query when multiple "appreciably similar" content pieces are on the Internet.
Site owners can lose traffic and rankings if they have duplicate content on their sites. Identical content problems can all be fixed by specifying which duplicate is "correct."
Whenever there are multiple URLs for the same content on a site, it should be canonicalized for search engines.
Ensure that your links can be crawled
Crawlability is the ability of search bots to access your website. To make sure that your website pages can be found, accessed, and read by search bots, you need to crawl them up correctly. Search engine bots can carry out those tasks if the site can be crawled:
Links pointing to a page can be used to determine whether it exists
Visit a page from an entry point on the site, such as the home page
Analyze the information on the page
Other pages can be found by clicking the links
It would be best if you addressed these aspects for your website to be crawled.
Google Webmaster Guidelines: Content Guidelines
Website content must play a significant role in how Google ranks websites. Several methods can help you improve your Google webmaster Guidelines: content guidelines, but we will only discuss a few of them.
Create and publish original content on your website
Site owners believe that publishing duplicate or automatically generated content will increase the ranking of their website. However, this is not true.
When evaluating the content, Google looks to see if humans created it for humans and are original. Ensure that your content is original and rich in quality to rank well in search engine results.
Ensure to Use Follow and No-Follow Links
In addition to increasing referral traffic, backlinks can also improve your website's visibility in search engines. If you include a hyperlink over a paragraph of your content, you either contribute value to your site or hurt it.
It's imperative that the website you link to in your content be of high quality; otherwise, your rank might be negatively affected. If you do not want to be negatively affected by a website, you can use a no-follow link.
No-follow links tell Google to ignore the backlink on your page. You can use the links when you are forced to link to a particular website, whether for credit or as an example.
Remember, it's always best to use a follow link unless you're sure that the No-follow link will hurt your ranking. Credibility can be built with the following links, and Google considers them positively.
Great photos are essential
An image can be a powerful tool for breaking up long pieces of text. It is important to use good-quality photos when you include them on your website. Websites with blurry images are not going to be displayed on the first page of search results. Websites that have professional photos and display high-quality content will be featured.
A good ranking on search engines does not require you to buy a top-of-the-line camera. A smartphone with a camera of sufficient quality will do just fine for SEO purposes.
There are also dozens of websites where you can find royalty-free photos. It would be best to make sure the images you have are high-quality and relevant to your content and that you can legally use them.
Accessible Videos Should Be Made
The video you intend to create about your website and what your business offers needs to have as much exposure as possible online. This exposure can only be attained if Google understands the critical points of the video.
Google can obtain some of this information in a few different ways. Using a crawler, Google can extract a thumbnail and a preview of the video. Google can also remove audio and video information. Google can also read the page text and Meta tags of your video to extract information about your video.
Google Webmaster Guidelines: Quality Guidelines
Quality plays a significant role in Google Webmaster Guidelines. Google cares so much about the quality that it has an entire section dedicated to its guidelines for quality. High-quality content will help Google serve its users the best search results.
Use Ethical SEO Tactics Instead Of Blackhat Tactics
Blackhat SEO tactics violate search engine guidelines, and they are used to boost a website's ranking. Search engine algorithms are manipulated to increase a site's ranking on search engine results pages in black hat SEO.
You can lose organic traffic and, most likely, your ranking positions if you employ black hat SEO tactics (either algorithmically or manually).
When doing SEO, it is essential not to take risks or be sneaky as this could result in your account being blocked from Google.
Keep An Eye On Your Website For Hacking
Leaving your website vulnerable to hackers may result in all your generated content being lost. The good news is that you can take steps to protect your website from any hacker attacks.
There are different software applications available to help you monitor your website. Alerta is an example of a system that can diagnose how your website is performing regarding accessibility. Similarly, Ntop provides real-time visibility into network usage via network probing.
Following Google's Webmaster Guidelines means making sure your website is as secure as possible. Only safe and high-quality sites will be shown to your users by Google. As a result, if there is any indication that your site has been hacked, Google won't display it in searches.
Report Spam
Spam comments left on your web pages are your responsibility. Make sure your website is not flooded with spam by regularly checking your comments.
Set up a process where you have to approve every comment made by a user to prevent these types of comments from showing up. Your website can also be protected from comment spam by placing a reCAPTCHA.
Conclusion
It is beneficial to follow Google Webmaster Guidelines when practicing SEO. If you have questions about search engine expectations or SEO ethics, you can refer to Google Webmaster Guidelines. Always remember to check the guidelines laid out by Google and ensure that your SEO tactics do not take any risks.
To make the ETL process easier, Hevo comes into the picture. Hevo Data is a No-code Data Pipeline and has awesome 100+ pre-built Integrations that you can choose from.
visit our website to explore hevo[/hevoButton]
Hevo can help you Integrate your data from numerous sources and load them into a destination to Analyze real-time data with a BI tool such as Tableau. It will make your life easier and data migration hassle-free. It is user-friendly, reliable, and secure.
SIGN UP for a 14-day free trial and see the difference!
Share your experience of learning about the Google Webmaster Guidelines in the comments section below.
No-code Data Pipeline For your Data Warehouse