Oracle Sales Cloud Simplified 101
The boom in digital service adoption rates across several industries has noticeably impacted traditional Sales and Marketing channels globally. With ever-changing business needs, companies have started to migrate their Sales and Marketing operations to AI-based (Artificial Intelligence) digital platforms.
Customer Relationship Management (CRM) is a service that allows businesses to effectively push their products to their target audience for increasing Sales. Oracle Sales Cloud is one of the world's leading CRM platforms that features various useful tools to enable its users to tactfully interact with their customers to accelerate their revenue generation and market capitalization. 
This article will give you a comprehensive understanding of Oracle Sales Cloud and its key features. You will explore the advantages of Oracle Sales Cloud. You will also get to know about the best practices for the effective utilization of the platform's capabilities. 
Table of Contents
Introduction to Oracle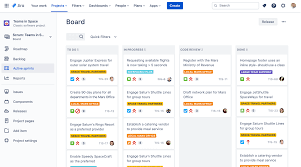 Oracle Corporation, formerly known as Relational Software Inc., is an American multinational corporation that operates in the information technology and software industry. The company was founded in 1977 by Larry Ellison, Bob Minor, and Ed Oates. Oracle pioneers in developing database management systems that aid businesses in optimizing their workflow. 
Key Services Provided by Oracle
Oracle offers a wide array of services to its customers, including database management systems, third-party software, visualization, and operating systems. Below mentioned are a few products of Oracle.
Sales Cloud: It is a cloud-based application that helps users to understand their customers better to increase Sales. It comes with various analytics tools to assist users in making informed business decisions.
Demantra: It is a Demand Management platform developed by Oracle that helps businesses to manage Sales demand effectively. The platform also comes with various predictive analytics tools that allow users to forecast Sales and revenue generation. 
PeopleSoft: This platform aids businesses in managing various vital operations including, human resources, supplier relationships, and supply chain. 
Oracle Policy Automation: This unique platform developed by Oracle enables companies to automate the ever-changing policies and corporate norms-making process.   
Oracle Applications Testing Suite: It is a platform that enables companies to automatically test applications using testing scripts that reduces time consumption in the application quality management process.
To know more about Oracle, visit this link.
Simplify Data Analysis Using Hevo's No-code Data Pipeline
Hevo Data helps you directly transfer data from Oracle and 100+ other data sources (including 30+ free sources) to Business Intelligence tools, Data Warehouses, or a destination of your choice in a completely hassle-free & automated manner. Hevo is fully managed and completely automates the process of not only loading data from your desired source but also enriching the data and transforming it into an analysis-ready form without having to write a single line of code. Its fault-tolerant architecture ensures that the data is handled in a secure, consistent manner with zero data loss.
Hevo takes care of all your data preprocessing needs required to set up the integration and lets you focus on key business activities and draw a much powerful insight on how to generate more leads, retain customers, and take your business to new heights of profitability. It provides a consistent & reliable solution to manage data in real-time and always have analysis-ready data in your desired destination.
Get Started with Hevo for Free
Check out what makes Hevo amazing:
Secure: Hevo has a fault-tolerant architecture that ensures that the data is handled in a secure, consistent manner with zero data loss.
Schema Management: Hevo takes away the tedious task of schema management & automatically detects the schema of incoming data and maps it to the destination schema.
Minimal Learning: Hevo, with its simple and interactive UI, is extremely simple for new customers to work on and perform operations.
Hevo Is Built To Scale: As the number of sources and the volume of your data grows, Hevo scales horizontally, handling millions of records per minute with very little latency.
Incremental Data Load: Hevo allows the transfer of data that has been modified in real-time. This ensures efficient utilization of bandwidth on both ends.
Live Support: The Hevo team is available round the clock to extend exceptional support to its customers through chat, E-Mail, and support calls.
Live Monitoring: Hevo allows you to monitor the data flow and check where your data is at a particular point in time.
Sign up here for a 14-Day Free Trial!
Introduction to Oracle Sales Cloud

Oracle Sales Cloud is a Customer Relationship Management (CRM) platform developed by Oracle that helps businesses assess their Sales, Revenue Generation and allows them to interact with their customers in an informed manner. The platform is equipped with multiple tools that can be used to handle the needs of every sale that a business requires. This service falls under the umbrella of Oracle's CX product suite that aids companies in providing a better customer experience.
Oracle Sales Cloud bags various features, including Sales Automation, Digital Customer Service, Data Management, Service Request Management, and many more to help businesses efficiently carry out their Sales operations and increase customer engagement. With this, Sales representatives have a better chance of gaining new customers as they have access to several vital analytics and insights.
Oracle Sales Cloud also uses Artificial Intelligence technology to automate time-consuming data entry tasks. Many industry leaders across the globe, like Panasonic, Atradius, Juniper, Talkdesk Banko National, and Carmen Steffens, use this platform to meet their business needs. 
Key Features of Oracle Sales Cloud
An integral product under the Oracle Cloud CX Suite i.e. Oracle Sales Cloud integrates customer intelligence with insightful human resources data to enable impactful Sales and Marketing campaign planning. The platform features various tools that not only help with Customer Relationship Management but also aid businesses in generating more revenue. It specializes in providing accurate predictions using several analytics tools that help users to connect to the right audience at an appropriate time that increases the chances of gaining new customers. Below mentioned are the key features of Oracle Sales Cloud:
1) Sales Automation
Oracle Sales Cloud automates the complete Sales process using Artificial Intelligence, Digital Assistants, and various other technologies. 
2) Analytics Tools 
The platform comes with various specialized analytics tools that enable users to predict Sales and Revenue Generation better. The predictive tools also help to understand the needs of customers. 
3) Outlook and Google Workspace Integration
Oracle Sales Cloud allows users to integrate the platform with Microsoft Outlook as well as Google Workspace. This ensures a seamless emailing experience that optimizes workflow and increases productivity.  
4) Partner Relationship Management
It is a dedicated tool that can aid businesses in Recruitment, Lead Generation, Market Development Funds Disbursement, and many other related tasks. It also comes with an integrated configure price quote solution. 
5) Subscription Lifecycle Management
This feature provides consumption-based billing as well as fixed and recurring billing details of orders. It helps users to gain a better understanding of their customer base. It also displays various information like Customer Lifetime Value, Average Revenue from a Customer, Monthly Recurring Revenue, and many more. 
6) Sales Planning Management
This feature enables users to efficiently plan Sales and Marketing campaigns as the platform's unified CX dashboard displays all the required information like customer details, trends, revenue, and lots more. 
Advantages of using Oracle Sales Cloud
Oracle Sales Cloud is one of the most popular CRM tools currently available. Many industry-leading firms use Oracle Sales Cloud for their CRM needs as it provides numerous advantages. The platform empowers its users to increase Sales by feeding them with impactful insights and tools. Oracle Sales Cloud comes with a very easy-to-use interface that allows users to understand various functionalities quickly. Below mentioned are a few advantages that businesses have while using Oracle Sales Cloud service:
1) ERP Integration
Oracle Sales Cloud can be easily integrated with Oracle ERP (Enterprise Resource Planning) tools that play a vital role in increasing the productivity of a business's Sales department drastically. The integration provides access to various quote management features like Electronic Signatures, Document Designer, Contract Management, and many more. 
2) Cloud-Based Service
As Oracle Sales Cloud is a cloud-based service, users can enjoy the benefits of cutting-edge technology without having the need to install any specialized infrastructure in their workstations. Cloud service also ensures that users can get access to the software from multiple devices from any part of the world.
3) Insightful Dashboard
Oracle Sales Cloud provides a powerful dashboard that displays various real-time insights regarding customers, business, campaigns, Sales, and lots more. This enables users to analyze metrics and make informed business decisions quickly.
4) Artificial Intelligence Features
The platform comes with multiple Artificial Intelligence-powered features to help users increase productivity and Sales. It displays probability scores for each customer to allow Sales representatives to tap correct customers. This unique feature drastically increases the conversion rate of new customers. 
5) Intelligent Recommendation System
Oracle Sales Cloud displays recommendations to its users regarding the action they need to take for increasing Sales. It also shows account prioritization data to help users boost Lead Conversion rates. 
6) Supports Multiple Platforms
Oracle Sales Cloud can be accessed on computers running on Windows, Linux, and macOS. It also comes with a smartphone application available for Android and iOS. The wide range of compatibility makes it a perfect choice for businesses.
Best Practices for Oracle Sales Cloud
Since the release of Oracle Sales Cloud, Oracle has provided many updates to the software for improving its usability and increasing capabilities. Below mentioned are a few best practices that can help users effectively use the platform to unleash its full potential that would help them to achieve better results:
1) Proper Utilization of Space
It is imperative for users to personalize the Oracle Sales Cloud dashboard according to their requirements. The platform allows its users to choose the data or insights they want to view at various locations of the dashboard. Analytics that are used daily should be placed towards the upper section of the dashboard to increase productivity. 
2) Inverted Pyramid Model
While arranging reports and infographics, users should add the most critical metrics on top and then add other related data in a descending manner of importance. This helps users to save a lot of time while analyzing reports for planning business strategies.
3) Understanding Target Audience
Oracle Sales Cloud provides many customer analysis and prediction tools that come in very handy for increasing Sales. Users should carefully study and analyze the generated metrics as it would help them to add new customers. Businesses must have a sound understanding of the customer base and target audience to provide a better customer experience and increase revenue. Astonishing results can be achieved if the data displayed by Oracle Sales Cloud is put to proper use.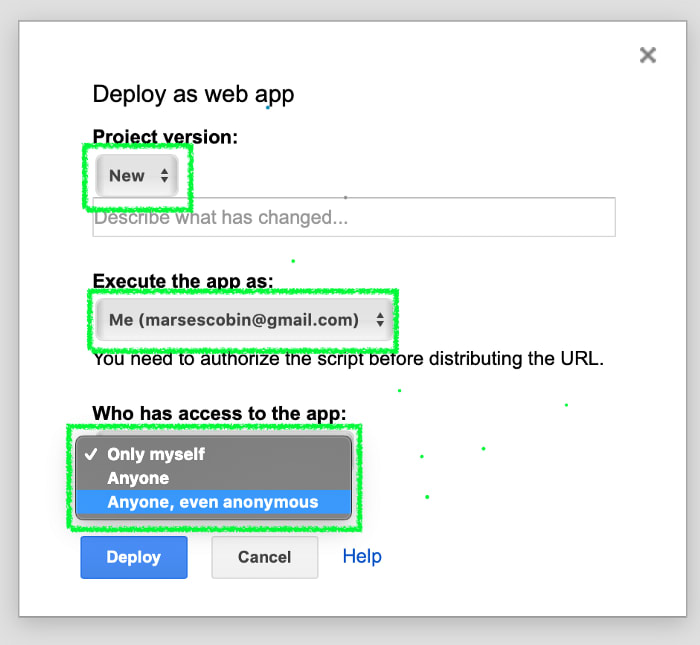 Conclusion
Customer Relationship Management has become an integral part of Sales and Marketing for businesses across the globe in recent years. The shift towards this online approach has opened new gateways to provide the best customer experience possible.
Oracle Sales Cloud is one such platform that can boost a business' growth by providing multiple features to enable them to increase their Sales. It is a time-tested CRM platform that many industry-leading companies use. With the shoot in the digital adoption rate of CRM services, it can be expected that in the future, Oracle will further improve this platform by adding new features to allow its users to carry out their Sales and Marketing operations productively. 
Visit our Website to Explore Hevo
Businesses can use automated platforms like Hevo Data to set the integration and handle the ETL process. It helps you directly transfer data from Oracle to a Data Warehouse, Business Intelligence tools, or any other desired destination in a fully automated and secure manner without having to write any code and will provide you a hassle-free experience.
Want to take Hevo for a spin? Sign Up for a 14-day free trial and experience the feature-rich Hevo suite first hand. You can also have a look at the unbeatable pricing that will help you choose the right plan for your business needs.
Share your experience of learning about Oracle Sales Cloud in the comments section below!
No-code Data Pipeline for your Data Warehouse