SaasAnt Quickbooks Integration: 3 Easy Steps
SaasAnt Transactions is a robust Automation Tool designed for Accounting Software such as Quickbooks Desktop. It allows you seamlessly import, export and delete transactions once you set up the SaasAnt Quickbooks Integration.
Irrespective of whether you're a budding organization or a large enterprise, SaasAnt and Quickbooks Integration is designed keeping all use cases and scales in mind. You don't need to be a bookkeeping expert in leveraging this integration. You can use it to seamlessly manage data related to customers, orders, transactions, invoices, sales and a lot more. Available as a Cloud offering, the SaasAnt Quickbooks Integration allows you to access and collaborate on this data from anywhere in the world and at any time.
This article will provide you with an in-depth understanding of how to set up your SaasAnt Quickbook Integration effortlessly. It will also help you gain a holistic understanding of what SaasAnt and Quickbooks are all about, along with some key features of each of them! Read along to find out more and get started with SaasAnt Quickbook Integration!
Table of Contents
Prerequisites
A working QuickBooks and SaasAnt Online Account.
Working knowledge of Quickbooks.
Introduction to SaasAnt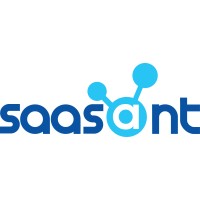 SaasAnt Transactions is an intuitive and powerful Automation Tool that comes with an advanced import configuration that can handle all of your file-based transaction demands. Using its seamless connectivity, SaasAnt eliminates the agony of manual data entry into your accounting software, such as QuickBooks Online. SaasAnt helps you input precise transactions while reducing the number of probable manual errors.
It removes the need for manual data entry for CSV, XLS, and XLSX file transactions. It further has the ability to update and delete transactions for your accounting software.
Key Features of SaasAnt
Imports are Limitless: All types of Transactions and Lists are supported. You have support for an unlimited number of transactions that you can import.
Easy Deletes: You can delete Transactions and Lists whenever you want. This may be useful if you accidentally imported incorrect data.
Excellent Suggestions: SaasAnt provides you with impeccable suggestions to help you inspect and update your data with the uploaded Transactions and Lists.
Complete Command: You have complete control over your data thanks to the SaasAnt Dashboard's robust features.
Introduction to Quickbooks
QuickBooks is a fantastic Accounting Program. It helps small and medium-sized enterprises keep track of their finances and manage their income and expenses. It can be used to keep track of financial transactions, handle invoices, pay bills, create reports, and file taxes. This program will help you keep track of your customers, vendors, clients, inventory, and finances.
The Report Center allows you to track elements of your business such as Sales, Income, Costs, and Overall Company Growth. QuickBooks further automates several aspects of business administration, including Sales Tax Calculation, Product Tracking, and Automatically Updating Transactions in your register, Customer, and Vendor areas. Quickbooks is accessible in two versions: On-premises and Cloud-based.
QuickBooks was designed to provide small business owners with the flexibility of an easy-to-use software package while simultaneously offering the structure and compliance they require to run a successful business.
Key Features of Quickbooks
Accounting Software that's Ideal: QuickBooks Online (QBO) is an ideal Accounting Program that allows you to manage your finances, time, and business with ease.
Unified Customer & Supplier Data: It can hold information about an endless number of consumers, vendors and helps you access & analyse it seamlessly.
Effective Sales & Expense Tracking: It assists you in better understanding your cash flow and the state of your organization revenue so that you can make smarter decisions.
Simplified Service Tax & VAT Calculation: In a single click, QBO calculates Service Tax and VAT for you. It was created with Indian enterprises in mind.
Holistic Company Profile: Every day, the Company Snapshot screen in QBO tells you how much money you make, how much money you spend, how you're performing compared to the previous year, and more.
Simplify Quickbooks ETL using Hevo's No-code Data Pipeline
Hevo Data is a No-code Data Pipeline that offers a fully managed solution to set up data integration from 100+ Data Sources (including 40+ Free Data Sources such as Quickbooks) and will let you directly load data to a Data Warehouse of your choice. It will automate your data flow in minutes without writing any line of code. Its fault-tolerant architecture makes sure that your data is secure and consistent. Hevo provides you with a truly efficient and fully automated solution to manage data in real-time and always have analysis-ready data.
Get Started with Hevo for free
Check out what makes Hevo amazing:
Secure: Hevo has a fault-tolerant architecture that ensures that the data is handled in a secure, consistent manner with zero data loss.
Schema Management: Hevo takes away the tedious task of schema management & automatically detects schema of incoming data and maps it to the destination schema.
Minimal Learning: Hevo, with its simple and interactive UI, is extremely simple for new customers to work on and perform operations.
Hevo Is Built To Scale: As the number of sources and the volume of your data grows, Hevo scales horizontally, handling millions of records per minute with minimal latency.
Incremental Data Load: Hevo allows the transfer of data that has been modified in real-time. This ensures efficient utilization of bandwidth on both ends.
Live Support: The Hevo team is available round the clock to extend exceptional support to its customers through chat, email, and support calls.
Live Monitoring: Hevo allows you to monitor the data flow and check where your data is at a particular point in time.
Sign up here for a 14-day Free Trial!
Steps to Set up SaasAnt Quickbooks Integration
You can follow these steps to get started with SaasAnt Quickbooks Integration!
Step 1: Uploading Excel/Text Files in SaasAnt
To get started with SaasAnt Quickbooks Integration, first, log in to SaasAnt with your QuickBooks Online username and password. You can also use your SaasAnt credentials to log in.
Click on the Upload option found in the panel on the left. You can now drop a Text or Excel file into the Drop Zone to upload it. Uploading several files is also possible.
If the file your uploaded file contains multiple sheets, please select the desired sheet name.
Step 2: Mapping File Headers in SaasAnt
Once you've uploaded the sheet, you need to select the QuickBooks Online Entity option for your data. This will help you configure mapping for the data you want to import.
SaasAnt will automatically map the Quickbooks Online fields if you choose to leverage a recommended import template. If not, you'll have to map the fields manually. This is required when you decide to import data in any other format.
Step 3: Review and Import Files into Quickbooks
As the final step of SaasAnt Quickbooks Integration, you now need to review how you've mapped the fields. In case you want to modify these, you can do so by clicking on each cell and updating the values.
By clicking the "SETTINGS" button, you can further tweak the import settings. Please see this page for further information on the import settings.
To continue, click the "Upload" button. The Progress bar will show you the progress of the import process. Hence, you can check the status of the uploaded files at any moment by going to the Progress Bar Area. In the Results Page, you can check the status of each imported transaction.
Hooray! Your SaasAnt Quickbooks Integration is now complete!
Advantages of the SaasAnt Quickbooks Integration
The key benefits of SaasAnt Quickbooks Integration are as follows:
Several Currencies Supported: This integration will help you set up Transactions that are Global and free from the constraints of boundaries and borders.
Adds Products/Services Automatically: Automation can simplify your tasks, freeing up time and energy for you to focus on other vital parts of your business.
Detailed Log of Transactions: It aids you in staying on top of every detail of your business transactions and other activities.
Premium Support: SaasAnt and Quickbooks don't want you to be stuck in a situation where you're expected to do everything on your own. SaasAnT and Quickbooks Support is available at all times, exactly when you need them.
These Benefits should be enough to persuade anyone to get hooked with SaasAnt Quickbooks Integration so that they can get the most out of their data.
Conclusion
This article provided you with an easy step-by-step guide to help you set up SaasAnt Quickbooks Integration in no time! In addition, it introduced you to the fantastic benefits of integrating Quickbooks with SaasAnt. It also provided you with an in-depth understanding of both platforms, along with a detailed list of features these platforms have in store for you.
You might wish to take your business growth a step further after learning about SaasAnt Quickbooks Integration by employing Data Analytics techniques on your Quickbooks data. This will necessitate the deployment of different complex ETL techniques to transfer data from Quickbooks to a Data Warehouse.
Extracting complex data from Quickbooks and numerous other platforms can be challenging & require immense engineering bandwidth, and this is where Hevo saves the day!
Visit our Website to Explore Hevo
Hevo Data provides its users with a simpler platform for integrating data from 100+ Data Sources for Analysis such as Quickbooks. It is a No-code Data Pipeline that can help you combine data from multiple sources. You can use it to transfer data from multiple data sources into your Data Warehouses/Databases, or a destination of your choice. It helps transfer data to a destination of your choice for free.
It provides you with a consistent and reliable solution to managing data in real-time, ensuring that you always have Analysis-ready data in your desired destination.
Want to take Hevo for a spin?Sign Up for a 14-day free trial and experience the feature-rich Hevo suite first hand. You can also have a look at our unbeatable pricing that will help you choose the right plan for your business needs!
Share your experience of learning about SaasAnt Quickbooks Integration! Let us know in the comments section below!
No-code Data Pipeline for Quickbooks