Salesforce for Project Management: 3 Comprehensive Options
Salesforce is a leading provider of cloud-based business applications, offered in a wide array of platforms. It has platforms such as Salesforce CRM, customer 360, digital 360, and other various tools. Salesforce for Project Management can also be used as a mild alternative to full-fledged systems.
Customer engagements usually require on-point project management. Salesforce for Project management helps you to achieve the consistent communications that brands require and is regarded as the hallmark of excellent customer experiences. The communication takes place during marketing and pre-sales, during the sale, and following the purchase.
Salesforce for project management can be used to achieve consistency while using customer relation software for project management. By incorporating project management into your Salesforce instance, you can create complete customer stories by bringing together customer-facing teams, no matter the physical distance between them.
This article will give a guide on Salesforce for Project Management.
Table of Contents
Introduction to Salesforce
Salesforce is a Cloud-Based Enterprise platform. It provides easy-to-use business applications, that can generate relevant customer experience. Salesforce is a tool that allows staying connected with Customers, Prospects, Partners, Sales, and Market Services globally.
Salesforce offers SaaS, PaaS, and IaaS tools. It also provides its cloud services for running applications. The data is secure, upgraded, and scaled automatically. Salesforce Cloud is known to be very dependable and offers benefits like Adaptability and Multitenancy over others. It also has a CRM platform. Salesforce CRM is a product that manages a company's relationship with Prospect Customers.
Salesforce cloud CRM software and applications are used for Sales, Service, Finance, Marketing, Business Development, Recruiting, HR, Supply Chain Management, and other lines of business that manage external and internal relationships. It allows storing Existing Customers and Potential Customer's information under a single platform, which would allow plotting a chart for Personalized Customer Approach. It also allows to plan and monitor Sales and Marketing Campaigns, and manage services with insightful and valuable data available. It is used by over 150,000 companies for better data management.
Simplify Data Analysis with Hevo's No-code Data Pipeline
Hevo Data, a No-code Data Pipeline helps to load data from any data source such as Salesforce, Databases, SaaS applications, Cloud Storage, SDKs, and Streaming Services and simplifies the ETL process. It supports 100+ data sources (including 30+ free data sources like Salesforce ) and is a 3-step process by just selecting the data source, providing valid credentials, and choosing the destination. Hevo not only loads the data onto the desired Data Warehouse/destination but also enriches the data and transforms it into an analysis-ready form without having to write a single line of code.
GET STARTED WITH HEVO FOR FREE[/hevoButton]
Its completely automated pipeline offers data to be delivered in real-time without any loss from source to destination. Its fault-tolerant and scalable architecture ensure that the data is handled in a secure, consistent manner with zero data loss and supports different forms of data. The solutions provided are consistent and work with different BI tools as well.
Check out why Hevo is the Best:
Secure: Hevo has a fault-tolerant architecture that ensures that the data is handled in a secure, consistent manner with zero data loss.
Schema Management: Hevo takes away the tedious task of schema management & automatically detects the schema of incoming data and maps it to the destination schema.
Minimal Learning: Hevo, with its simple and interactive UI, is extremely simple for new customers to work on and perform operations.
Hevo Is Built To Scale: As the number of sources and the volume of your data grows, Hevo scales horizontally, handling millions of records per minute with very little latency.
Incremental Data Load: Hevo allows the transfer of data that has been modified in real-time. This ensures efficient utilization of bandwidth on both ends.
Live Support: The Hevo team is available round the clock to extend exceptional support to its customers through chat, email, and support calls.
Live Monitoring: Hevo allows you to monitor the data flow and check where your data is at a particular point in time.
SIGN UP HERE FOR A 14-DAY FREE TRIAL
Project Management Features in CRM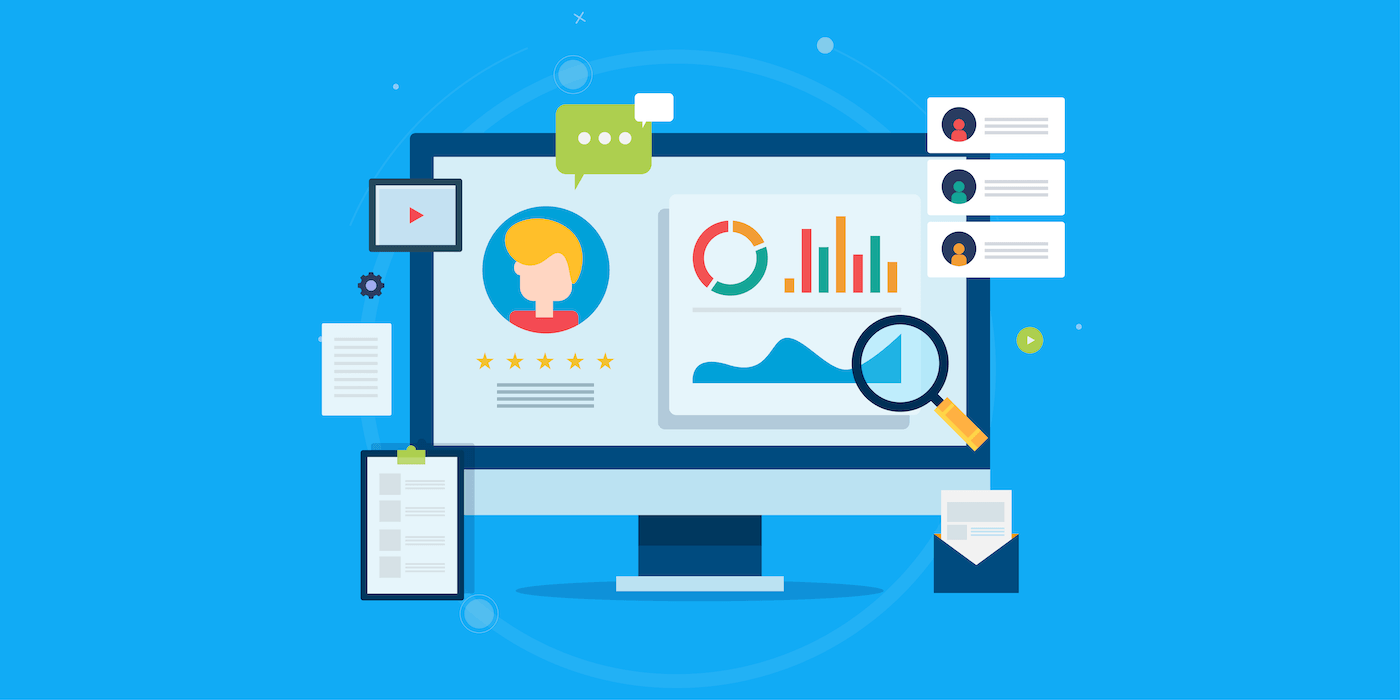 We explored how the capabilities of leading project management tools apply to customer relationship management (CRM) and put together the following list of CRM project management features:
Lists that show tasks, subtasks, and milestones. It must also feature due dates, statuses.
Tools for managing and tracking tasks with respect to their dependencies.
Convenient views of the project structures like Kanban, Gantt chart, calendar-based, and many more.
Collaboration features, such as feeds, chats, and forums.
Notifications that allow teams to be up-to-date on the ongoing projects.
Document-sharing and document-management capabilities.
The ability to report on task statuses and assignees' key performance indicators (KPI).
Interfaces that are optimized for mobile devices.
Introduction to Salesforce for Project Management
Now that you have an overview of Salesforce, let's understand Salesforce for Project Management.
Salesforce has the ability to perform many more tasks than just managing contacts. It can be used to bring more of your project management tasks into the application you use the most. In Salesforce for Project Management you have these 3 options:
Available but limited Salesforce features
Well-known project management apps
Salesforce-native project management apps
Let us Discuss All the features Salesforce for Project Management Offers:
Journey Builder to automate customer onboarding: Journey Builder is a Salesforce app that is used to manage customer journeys, you can also use it for managing customer onboarding. The app works by using behavior-based triggers to send messages that nudge prospective customers toward buying your product. Using the same approach, you can also use Journey Builder to guide your new customers through onboarding.
Enable task notifications: Like most CRM solutions, Salesforce supports simple to-do lists. These are helpful for keeping track of what you need to do, but they aren't necessarily meant to replace the task management features typical of project management software.
Use Chatter to collaborate: Chatter is Salesforce's enterprise social media app. Unlike most social media platforms, though, Chatter is designed to boost productivity. Chatter can be used to create a new post, and teams can use these to organize around projects. The post itself defines the task or project, and users can comment on posts to share relevant files, ask questions, and provide status updates.
Salesforce AppExchange to find project management apps: Salesforce hosts many project management apps from third-party developers on its AppExchange. Doing a simple search for "project management" returns nearly 400 app results some of which are Mavenlink, Asana, and Clarizen, which are all offered on Salesforce AppExchange.
Effective Management Of Your Team: Salesforce for Project Management offers two key features that would help you manage your team: Account Teams and Opportunity Teams.

Account Teams are the teams in which all the members work on a single account. In an account team, all the activities, deals, data, and opportunities that fall under the purview of the concerned account are displayed on a single platform, helping the team to work on it effectively.
Opportunity Teams are the teams that comprise employees working on a common opportunity. Opportunity is anything that has the potential to be converted into a successful deal. As opposed to Account Teams, the members of Opportunity Teams are not able to view information pertaining to a single account being dealt with.
Use Of Task Notifications For Sales Team: Salesforce launched one of its new features called Task Notifications. This feature displays respective tasks to be completed by your team members with all the relevant details regarding the same. This feature would also notify the team members on a regular basis with regards to their respective tasks to be completed, ultimately leading to your project being carried out smoothly.
Tracking Changes With Field History: It is important to track every single activity performed by your team members with regard to a specific project. Managing this can be a tedious task as there are several simple and complicated activities being performed simultaneously. Salesforce provides a solution to this problem through Field History.
Being In Sync With Project Timelines: All activities of the individual projects are performed in an effective and timely manner by syncing the timelines using the Salesforce Reports. This tool would specifically help you in dealing with the projects that are facing the risk of being delivered late. The tool helps you create Reports that deal with Open Opportunities at the time of crisis and filter the same using appropriate Time Filters.
Leading Salesforce for Project Management Plugins on AppExchange
Below mentioned are the three highly-rated Salesforce project management plugins available on AppExchange: Taskfeed, TaskRay, and Mission Control. All three are Salesforce-native, so they seamlessly integrate into the platform and use its CRM data. If set up properly, each can increase the efficiency of your customer-facing teams. Also, these three apps are Lightning-ready and optimized for Salesforce1 mobile.
Let's take a closer look at each of these plugins and compare them.
Taskfeed, from Tapply Ltd.
Quick overview: Though Taskfeed is focused on customer onboarding, its project management capabilities, and easy customization make it suitable for other project management needs. Taskfeed lets users choose convenient views of projects — in Kanban, row, or Gantt-like modes. While tasks are easily manipulated via drag-and-drop interactions, the tool automatically corrects deadlines respecting task dependencies. Taskfeed supports Chatter feeds and file attachments, offers user notifications, and links projects to Salesforce objects, such as opportunities or accounts. User reviews on AppExchange highlight easy customization that makes Taskfeed a perfect project management tool for almost any company.
Cost: $25 per user per month ($20 if paid annually).
Free trial: not available.
Available on AppExchange since 2014.
TaskRay, by Bracket Labs
Quick overview: TaskRay has all the functionality necessary for Salesforce project management. The interface is intuitive and full of visuals, so users can quickly get accustomed to TaskRay's features. In addition to drag-and-drop Kanban, row-like and Gantt-like views of projects, TaskRay has a calendar-based task representation for quick navigation by date. It also recognizes task dependencies and notifies users about task updates. Extra features that make TaskRay convenient for project management include the following:
Cloning template projects.
Check-off of subtasks marked complete.
Full integration with Salesforce objects that lets a user manage related tasks without leaving an account or opportunity tab.
Many reviews of TaskRay on AppExchange say that Bracket Labs offers strong service and support, including a responsive call-center, a comprehensive knowledge base and ongoing enhancements of TaskRay functionality.
Cost: $26 per user per month ($21 if paid annually).
Free trial: 14 days.
Available on AppExchange since 2012.
Mission Control, by Aprika Business Solutions
Quick overview. Mission Control is a full-fledged project management system that runs on the Salesforce platform. It includes a lot of functionality, including the following:
Multiple views of projects (row-like, Kanban, Gantt-like, and calendar-based).
Drag-and-drop changes in projects with respect to task dependencies.
Project templates.
Chatter and Files integration.
User notifications.
Mission Control goes further in project management functionality. It can be used for logging and approving project time and expenses. It can also be used for planning project resources based on employees' skills and availability.
It has a Salesforce-like user interface and offers intuitive navigation, extensive functionality and strong support, all of which make Mission Control a fine choice for high-level project management in Salesforce.
Cost: $29 per user per month ($21 if paid annually).
Free trial: 14 days.
Available on AppExchange since 2012.
Main Benefits of Salesforce for Project Management
Integration
In comparison to external software, native Salesforce for Project Management apps have clear benefits. They are built using Salesforce technology, so no additional integration is needed to work seamlessly with both standard and custom objects within Salesforce. It also means that your project management software updates will be compatible with the latest Salesforce releases and new functionality.
Flexibility
Salesforce for Project Management apps offers endless flexibility. You can easily customize them to meet your exact needs, for example, by adding custom objects and fields, workflow rules, and more. Having a Salesforce for Project Management app integrated also allows you to further expand the functionality with thousands of other apps from AppExchange.
A complete view of a Customer
With Salesforce for project management apps like Inspire Planner, you can associate your projects to other Salesforce objects, such as Accounts, Opportunities, Cases, and more. This gives your team visibility on what is going on with each of your customers in real-time, as well as the ability to run various reports about your Accounts, Opportunities, etc.
Security
By default, with Salesforce for Project Management apps, you get the same tech infrastructure and security standards as Salesforce itself. Your data is securely hosted only inside Salesforce and it follows your current security settings and sharing rules.
Real-time Reporting
You can also be confident that your data is synced in real-time, which is extremely important for reporting and analytics. By utilizing Salesforce Reports and Dashboards, your Salesforce for project management app will provide you with the necessary insights on key trends and bottlenecks.
Automation
Salesforce for Project Management apps give you the advantage of powerful automation using Process Builder. For example, you can automatically launch a project when an Opportunity is Closed/Won based on a specific template, with pre-attached documents, configured predecessors, and more. You can even predefine roles for completing the tasks and then automatically assign all the tasks based on these roles. And this automation can get much more sophisticated based on your specific needs.
Conclusion
There are three main options in Salesforce for Project Management. First, built-in features that can satisfy the very basic needs of small teams. Second, external project management solutions need to be integrated with Salesforce. Third, the easiest and the most efficient option is a Salesforce for project management app from AppExchange like Inspire Planner. Only such Salesforce-native apps can provide you with truly seamless integration and flexibility.
While using Salesforce for Project Management is insightful, it is a hectic task to Set Up the proper environment. To make things easier, Hevo comes into the picture. Hevo Data is a No-code Data Pipeline and has awesome 100+ pre-built Integrations that you can choose from.
visit our website to explore hevo[/hevoButton]
Hevo can help you Integrate your data from numerous sources like Salesforce for free and load them into a destination to Analyze real-time data with a BI tool such as Tableau. It will make your life easier and data migration hassle-free. It is user-friendly, reliable, and secure.
SIGN UP for a 14-day free trial and see the difference!
Share your experience of learning about the Salesforce for Project Management in the comments section below
No-code Data Pipeline For Salesforce