Salesforce POS Integration Simplified 101
Just a few decades ago, the most basic type of POS (Point of Sale) system was a cash register. Over time, POS systems have become more computerized. Integration of POS systems is becoming increasingly crucial in modern businesses. Integration with CRM (Customer Relationship Management) systems is one of these enhancements, which allows firms to automate business activities and save money.
POS systems are more than a single machine or process. They are a collection of components that work together to quickly conduct sales transactions and streamline sales-related business activities. Moreover, as your company's demands change, you may find that you require an integrated, all-in-one POS system. Integrated POS systems help businesses run more efficiently by reducing human data entry and errors, improving inventory control, and providing real-time data and reporting.
This article will give you a comprehensive guide to Salesforce POS systems along with their key features. You'll learn about the key components of Salesforce POS systems as well as a few of the most popular Salesforce POS systems that are used in the market. You will also get to know about the benefits of Salesforce POS Integration in the further sections. Let's get started.
Table of Contents
Introduction to Salesforce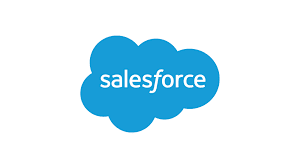 Salesforce is a CRM (Customer Relationship Management) software that was formed in 1999 to help businesses improve their Sales, Marketing, and Customer Service processes. Today, Salesforce offers a diverse set of customer care tools. It also aids in the management of customer relationships by storing customer information, contact information, and Marketing data. Customers can also connect Salesforce to other third-party systems with ease.
As a result, Salesforce's digital experience enables you to design a one-of-a-kind solution that is tailored to your company's needs. With a greater focus on the customer, nurturing and extending customer relationships is more important than ever, and Salesforce makes it a lot easier.
Key Features of Salesforce
Salesforce has gained significant market share in recent years. Below are some of the key features of Salesforce:
Accounting Management: Salesforce gives organizations a complete picture of their customers. This means they have instant access to Activity Logs, Customer Conversations, Contacts, Internal Account Discussions, and many other things.
Opportunity Management: After each sale, Salesforce helps customers to assess their products, rivals, and other relevant data. This makes it a popular choice when compared to the alternatives.
Lead Management: Salesforce is a Marketing platform that helps firms track Leads and improve campaign performance. As a result, they will be more equipped to make judgments about how and where to spend their Marketing budget.
Analytics and Forecasting: Salesforce comes with customizable dashboards that offer your firm critical performance statistics and reporting capabilities. These data analytics can help you make better business decisions.
To know more about Salesforce, visit this link.
Introduction to POS System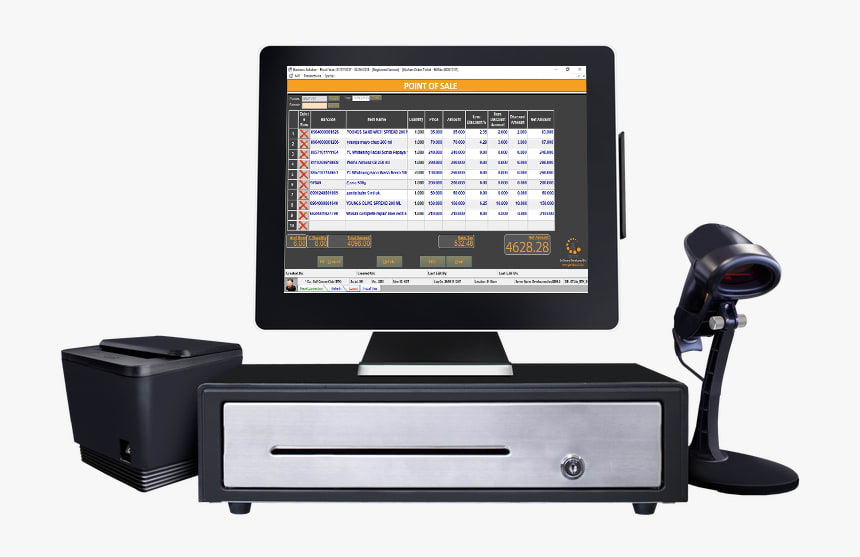 POS (Point of Sale) system is a combination of hardware and software that allows businesses to process transactions, accept payments, and manage inventory, staff, and customers. In comparison to traditional cash registers, POS systems help businesses function more efficiently by decreasing manual data entry and errors, enhancing inventory control, and giving real-time data and reporting.
When a customer makes a purchase, the businesses use the POS system to complete the business transactions. POS system comprises of two components that work together:
Hardware: The hardware consists of the physical components that are utilized to conduct sales transactions and execute the POS software (e.g., credit card reader, monitor, barcode scanner, etc.).
Software: Sales transactions are completed by the software, which is either local or cloud-based.
A well-functioning POS system may help ensure that all of your operations run smoothly, and retailers who invest the time and resources to set up a POS system will reap the benefits from it.
Key Features of POS System
For modern enterprises, POS systems have become a must. Some of the key features of POS systems include:
Sales Reporting: POS systems provide detailed sales statistics based on product, employee, cost of goods sold, total retail amount, gross margin, and many other factors. It also gives you quick insights and charts of your store's sales.
Inventory Management: Inventory management is one of the most crucial aspects of a POS system. It helps to keep track of all products so that you know when it's time to order/or not to order particular products.
Personalized Customer Experience: You may access previous purchases and preferred product brands with a POS system, and this vital information is made available to your resources across all of your locations. Having access to this data allows you to provide proactive service to your customers, such as sending them special offers for special occasions or even customized discounts based on their previous purchases.
Customer Management: POS systems can be easily integrated with CRM software such as Salesforce, thus, allowing you to keep track of all customer information.
To know more about POS systems, visit this link.
Simplify Data Analysis Using Hevo's No-code Data Pipeline
Hevo Data helps you directly transfer data from Salesforce for free, and 100+ other data sources (including 30+ free sources) to Business Intelligence tools, Data Warehouses, or a destination of your choice in a completely hassle-free & automated manner. Hevo is fully managed and completely automates the process of not only loading data from your desired source but also enriching the data and transforming it into an analysis-ready form without having to write a single line of code. Its fault-tolerant architecture ensures that the data is handled in a secure, consistent manner with zero data loss.
Hevo takes care of all your data preprocessing needs required to set up the Integration and lets you focus on key business activities and draw a much powerful insight on how to generate more leads, retain customers, and take your business to new heights of profitability. It provides a consistent & reliable solution to manage data in real-time and always have analysis-ready data in your desired destination.
Get Started with Hevo for Free
Check out what makes Hevo amazing:
Real-Time Data Transfer: Hevo with its strong Integration with 100+ Sources (including 30+ Free Sources), allows you to transfer data quickly & efficiently. This ensures efficient utilization of bandwidth on both ends.
Data Transformation: It provides a simple interface to perfect, modify, and enrich the data you want to transfer.
Secure: Hevo has a fault-tolerant architecture that ensures that the data is handled in a secure, consistent manner with zero data loss.
Tremendous Connector Availability: Hevo houses a large variety of connectors and lets you bring in data from numerous Marketing & SaaS applications, databases, etc., such as HubSpot, Marketo, MongoDB, Oracle, Salesforce, Redshift, etc. in an integrated and analysis-ready form.
Simplicity: Using Hevo is easy and intuitive, ensuring that your data is exported in just a few clicks.
Completely Managed Platform: Hevo is fully managed. You need not invest time and effort to maintain or monitor the infrastructure involved in executing codes.
Live Support: The Hevo team is available round the clock to extend exceptional support to its customers through chat, email, and support calls.
Sign up here for a 14-Day Free Trial!
Key Components of Salesforce POS System
POS systems are a combination of hardware and software that enables customers to pay for goods and services provided by the company. When a customer makes a purchase, they use the system to complete a POS transaction, which allows the customer and the company to complete their business transaction.
Below are the key components of the Salesforce POS system:
1) Hardware
When it comes to point-of-sale hardware, different businesses will have different requirements. Let's have a look at some of the key hardware components:
Interface/device where transaction information is recorded: It can be a cash register with buttons, a touchscreen PC display, or a mobile device with a POS system.
Cash Drawer: It is used to keep track of daily receipts and cash float, as well as accounting-related cheques, vouchers, receipts, and slips.
Receipt Printer: It is used to produce customer receipts and cash reports at the end of the day.
Barcode Scanner: They're linked to the stock level counts in the POS system, so that product counts are updated automatically as products are sold.
Card Machines: It is used to accept payments from debit or credit cards as well as from mobile wallets.
2) Software
Modern point of sale systems come with a frontend interface for sales and a backend for analytics and management. The frontend interface, which is typically displayed on a touchscreen monitor or tablet screen, is used by the workers who handle the transactions. The backend is accessible in a separate browser or application window on the same device or a different computer or mobile device.
Regardless of the type of POS software you choose, both will be linked and synced, but data can be saved in one of two ways:
On-Site: In the case of on-site, the software is deployed locally on your server. Setting up on-site POS software can be expensive, and it frequently necessitates professional assistance and upkeep.
Cloud-based: In the case of cloud-based, the system is hosted online, which means that the data is stored on the internet servers of your POS system, allowing you to access it from any computer browser. Cloud-based systems are typically less expensive and offer greater integration options with other software tools.
Best Salesforce POS Systems
Salesforce POS systems have gained significant popularity in the market. Some of the top Salesforce POS systems include:
1) Vend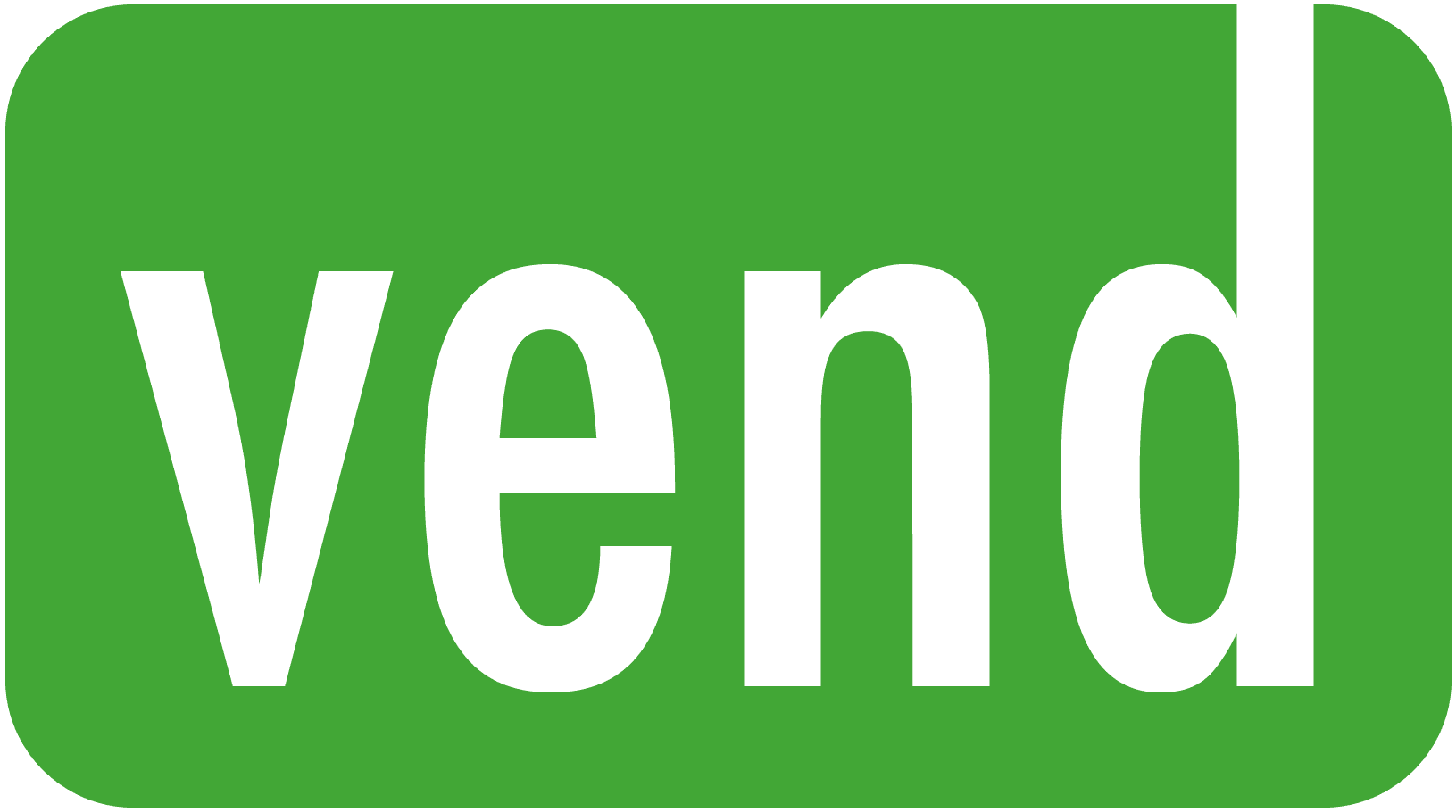 Vend is one of the popular Cloud-based Salesforce POS and Retail Management Software companies. It offers web-based POS software, Inventory Management, E-commerce, Customer Loyalty, and Reporting Analytics, among other services.
Many businesses utilize both Salesforce and Vend to run their businesses. They are most commonly seen in retail and direct sales businesses. In these scenarios, Accounts, Contacts, Orders, and Products must all be integrated across the two systems.
2) Eposly

Eposly is a Salesforce-native, Cloud-based POS system. It allows businesses to get closer to their customers while also offering them complete visibility into their point-of-sale processes. It gives you complete control over your point-of-sale data while also providing essential features such as order creation, receipt printing, real-time stock changes, and barcode scanning.
To help you make better business decisions, Eposly's interactive dashboards allow you to track data and provide reports on sales, transaction details, stock levels, and client loyalty.
3) Square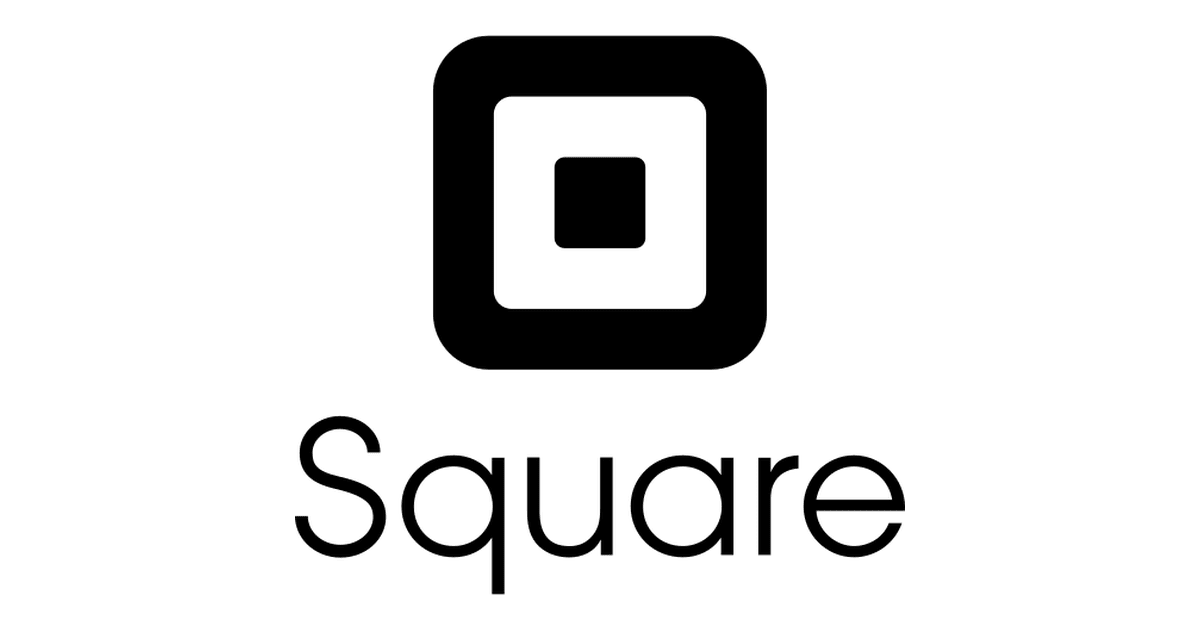 Square is a free POS system that processes payments and manages sales using a credit card reader. Square offers small businesses a lot of flexibility as well as room to expand. It is the finest overall POS system for small businesses because of the platform's adaptability and different price options. It also provides key features like Inventory Tracking, Employee Management, Quick Deposits, Offline Payments, and many more.
One potential disadvantage of Square is that it scales too quickly. Some users have reported that their accounts have been put on hold due to high transaction volumes, even though the system has security mechanisms in place to prevent fraudulent charges. Overall, it is one of the recommended Salesforce POS systems in the market for small businesses.
4) Shopify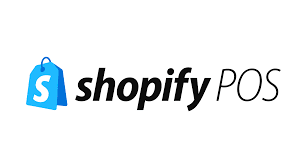 Shopify is well known for its e-commerce platform, but it also has a retail POS system with outstanding e-commerce connectors. You can integrate Salesforce with Shopify to make your job easier if you have a Shopify e-commerce business and use Salesforce as a CRM. Salesforce Shopify Integration connects your CRM to your e-commerce store, automates data flow, and expands the capabilities of both platforms to give your organization more power.
Shopify Salesforce Integration will benefit your company in a variety of ways. This will enable you to harness your data and derive insights from it using data technologies such as AI (Artificial Intelligence) and Machine Learning, among others. You may use the insights gained from your data to obtain a deeper understanding of your clients, increase engagement, and convert them into loyal customers.
Key Benefits of Salesforce POS Integration
Some of the key benefits of Salesforce POS Integrations include:
Faster Checkout: With a Salesforce POS Integration, your checkout process will be faster, allowing you to serve more customers. There's no need for manual data entry, and there's minimal danger of pricing problems, whether you use a barcode scanner or a touchscreen, because prices are fetched from the backend automatically.
Better Customer Experience: With a Salesforce POS Integration, you can provide a better-personalized experience to your customer. Your frontline workers can engage with buyers and give a differentiated customer experience with real-time access to customer information and sales history, resulting in positive word of mouth and increased sales.
Reduced Costs: With a Salesforce POS Integration, you will save time and money by streamlining your checkout and inventory management operations. Labor costs are also reduced as a result of faster transaction processing and fewer data entries.
Automate Backend Process: Salesforce POS Integration automates not only point-of-sale activities, but also back-end tasks such as reporting, exporting data, generating customer records, and even building email Marketing lists.
Conclusion
This article gave you a brief introduction to Salesforce POS systems along with their key features. It also included the key components of Salesforce POS systems and a few of the Salesforce POS systems that are widely used in the market. Key benefits of the Salesforce POS system are also discussed. You may now make use of these POS systems to integrate with your CRM software with ease.
Visit our Website to Explore Hevo
Businesses can use automated platforms like Hevo Data to set the integration and handle the ETL process. It helps you directly transfer data from Salesforce for free to a Data Warehouse, Business Intelligence tools, or any other desired destination in a fully automated and secure manner without having to write any code and will provide you a hassle-free experience.
Want to take Hevo for a spin? Sign Up for a 14-day free trial and experience the feature-rich Hevo suite first hand. You can also have a look at the unbeatable pricing that will help you choose the right plan for your business needs.
Share your experience of learning about Salesforce POS Integration in the comments section below!
No-code Data Pipeline for your Data Warehouse