Setting up Shopify Amazon Integration Simplified: 8 Easy Steps
The advancement in technology has altered the dimensions of today's business environment. These days, cutting-edge integrations such as Shopify Amazon Integration are gaining popularity. This type of integration makes it simple to sell your products across multiple Sales Channels. With Shopify Amazon Integration, you can easily and successfully launch your brand. Though it may not be appropriate for all businesses, Multi-Channel Selling is an excellent way to increase brand visibility and drive more Sales.
Upon a complete walk-through of this article, you will gain a decent understanding of Amazon and Shopify along with the features that make them ideal for their use cases. You will also learn about the steps involved in setting up Shopify Amazon Integration from scratch. Read along to learn more about Shopify Amazon Integration!
Table of Contents
Prerequisites
An active Shopify account.
What is Shopify?
Shopify is a Software as a Service(SaaS) solution that businesses utilize/leverage to set up online E-commerce stores. Unlike WordPress and Blogger, Shopify specifically Builds, Hosts, Operates, and Manages websites related to the E-commerce industry. It is one of the world's most popular multi-channel Content Management Systems, mainly used by small and medium-sized businesses across the globe. With over one million businesses using the platform in over 100 countries, Shopify has become a household name for all-in-one E-commerce solutions. Shopify is ideal for E-commerce businesses that want low start-up costs and a simple user interface.
Shopify is ideal for merchants who want to sell their products via a variety of Sales Channels, such as the Web, Mobile, Social Media, Marketplaces, Physical Locations, and Pop-up Shops. You can monitor all Sales Channels from the Shopify Admin Dashboard, from creating and managing an Online Store to accepting Payments, Managing Inventory & Tracking, and Responding to orders.
What Makes Shopify an Ideal Choice?
Some of the salient features that make Shopify an ideal choice for businesses are as follows:
No Technical Expertise Required: Shopify enables its users to design a complete website without any prior website development knowledge. This is due to the fact that Shopify handles all of the technicalities on their behalf. It also offers pre-designed templates that can be leveraged to design and customize online stores.
Low Cost: Shopify offers a plan to suit everyone's needs. When compared to its competitors, it has more cost-effective monthly subscriptions. You can get started with Shopify for as low as $29 per month. 
Great Support: Shopify provides excellent Customer Support. Shopify's Customer Service team is available 24/7 and is dedicated to resolving any issues that may arise with the Online Shopping Platform. If you have any questions or concerns, you can reach out to them via Email, Live Chat, or Phone.
Multi-Payment Gateway Integration: Shopify houses support for over a hundred payment options, including almost all the popular payment methods such as PayPal, Apple Pay, Amazon Pay, Stripe, and many more third-party payment integrations.
What is Amazon?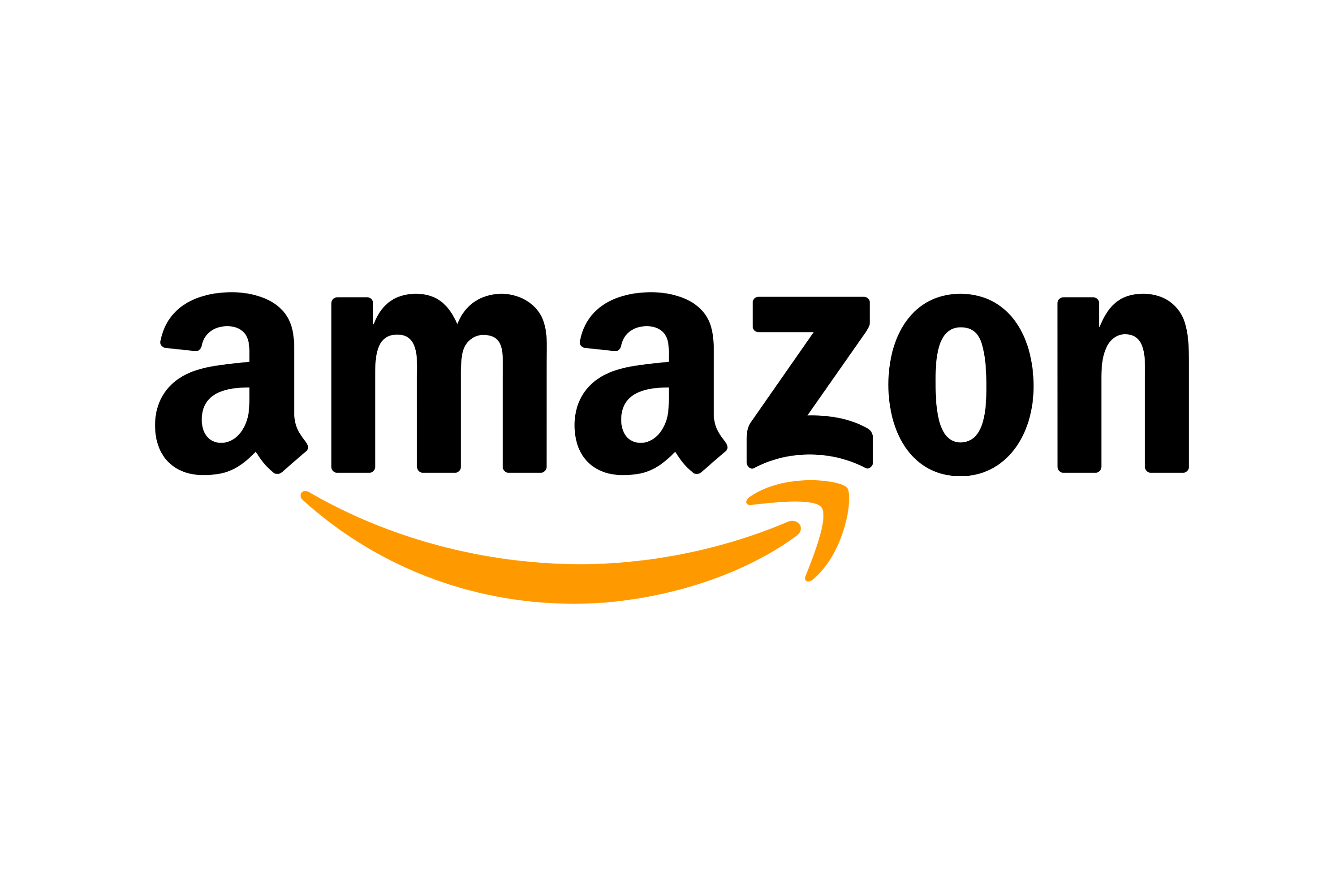 Amazon is a massive Online Retailer with a market capitalization of more than $1.8 Trillion as of November 2021. Amazon, in addition to being an Online Retailer, allows individuals and businesses to sell and display products for Sale on the Internet. Amazon is well-known for radically altering well-established industries through technological innovation on a large scale. In terms of Revenue and Market capitalization, it is the world's largest Online Marketplace, AI Assistant Provider, Live-Streaming, and Cloud Computing Platform.
What Makes Amazon Amazing for Sellers?
Large Customer Base: Amazon is well-known for having a large customer base. With so much traffic on Amazon every day, there are plenty of opportunities for sellers to compete with big brands. Customers trust this platform because it is a leading E-commerce retailer, making it simple for sellers to start from scratch.
International Expansion: Since Amazon is one of the largest and most trusted global Selling and Buying platforms, it is very simple to begin selling across various markets. Despite the fact that they have only launched websites for 13 countries, they ship to over 100 countries worldwide.
No Stock: Amazon has over 175 fulfillment centers around the world. You can ship all of your products in bulk to Amazon, and they will store your inventory, package it, and ship it to your customers. The main advantage of this is that you don't have to deal with the logistics of shipping out your products. You can concentrate on other critical business operations while joyfully watching your orders grow.
Simplify Shopify ETL with Hevo's No-code Data Pipeline
A fully managed No-code Data Pipeline platform like Hevo Data helps you integrate and load data from 100+ Different Sources (including 40+ free data sources) like Shopify to a Data Warehouse or Destination of your choice in real-time in an effortless manner. Hevo with its minimal learning curve can be set up in just a few minutes allowing the users to load data without having to compromise performance.
Get Started with Hevo for free
It helps transfer data from Shopify to a destination of your choice for free. Its strong integration with umpteenth sources allows users to bring in data of different kinds in a smooth fashion without having to code a single line.
Check out some of the cool features of Hevo:
Completely Automated: The Hevo platform can be set up in just a few minutes and requires minimal maintenance.
Connectors: Hevo supports 100+ Integrations to SaaS platforms like Shopify, Files, Databases, Analytics, and BI tools. It supports various destinations including Google BigQuery, Amazon Redshift, Snowflake, Firebolt Data Warehouses; Amazon S3 Data Lakes; and MySQL, SQL Server, TokuDB, DynamoDB, PostgreSQL Databases to name a few.
Real-Time Data Transfer: Hevo provides real-time data migration, so you can have analysis-ready data always.
100% Complete & Accurate Data Transfer: Hevo's robust infrastructure ensures reliable data transfer with zero data loss.
Scalable Infrastructure: Hevo has in-built integrations for 100+ sources (including 40+ free sources) such as Shopify, that can help you scale your data infrastructure as required.
24/7 Live Support: The Hevo Team is available round the clock to extend exceptional support to you through chat, email, and support calls.
Schema Management: Hevo takes away the tedious task of schema management & automatically detects the schema of incoming data and maps it to the destination schema.
Live Monitoring: Hevo allows you to monitor the data flow so you can check where your data is at a particular point in time.
Sign up here for a 14-day Free Trial!
How to Start Selling using Shopify Amazon Integration?
Shopify Amazon Integration is an easy-to-follow 8 step process. Follow the steps given below to build the Shopify Amazon Integration:
Step 1: Set up an Amazon Professional Seller Account
To sell any Product or Service on Amazon, you must have an active Professional Seller Account. If you do not have an active Amazon Professional Seller Account, follow the steps given below to create one:
Click here to get redirected to the Amazon Services Page.
Click on the Sign-Up button.
Now, click on the Create your Amazon Account button.
Fill in all the required fields like Email, Password, Name, etc., and make sure to keep the following details with you during the process:

Business Name and Contact Information.
Bank Account and Credit Card Information.
Taxpayer Identification Number(TIN).
Step 2: Confirm the Approval for Categories
Once you have successfully created the Amazon Professional Seller Account, you need to identify whether the products you wish to sell requires approval or not. If required, you need to contact Amazon Customer Service to get the approval and build the Shopify Amazon Integration.
Step 3: Link Amazon Sales channel with your Shopify Store
Once you have checked the category approval, it's time to integrate your Shopify Store with the Amazon Sales Channel. This step is the core of the Shopify Amazon Integration process. Follow the steps given below to link Amazon Sales Channel with your Shopify Store:
Log in to your Shopify account using the appropriate credentials.
Navigate to the left menu bar and click on Sales Channel.
Click on the "+" button present under the Sales Channel section.
Now, search for the Amazon by Shopify option and click on Learn More.
You will be presented with a new window titled Amazon Details, as well as the Add Channel button. When you click on this button, you will be taken to another window. Click on the Connect to Amazon button in that window to add your Amazon Sales Channel to your Shopify store.
Step 4: Keep Universal Product Code (UPCs) with You
You must enter any Product Identifier (for example, UPC, or Barcode) in the Product ID Section while creating new Product Pages and Product Listings. Otherwise, an error message will appear. If you are reselling your products, you can use the UPCs that you purchased previously to sell these products.
Note: You don't need a UPC if your company is registered under the Amazon Brand Registry Program.
Step 5: Create Listing on Amazon for your Products
If you are already selling your products on Amazon and have them placed in the appropriate categories, you can skip this section. In case you are a new seller and wish to create a Listing for your Amazon Products, follow the steps given below:
Select the Amazon Sales Channel that you integrated with Shopify in the previous step.
Click on the Create Listing option.
Explore your Shopify catalog and select the product/s you want to list on Amazon. Then, select the product by clicking on the Select Product button. You must also specify whether this product is manufactured by you or if it is a resale of another manufacturer's product.

Click on the Create Listing button if you are selling your own product else, click on the Find Product button to search for the product already listed on Amazon.
If you are unable to locate your desired product, you can create a new Product Listing by putting all of the important information on your Product Listing page and publishing the details.
Step 6: Link Existing Amazon Product Listing to Shopify
If you are an existing seller, you do not need to worry about this because Shopify allows you to directly link your Product Listings on Amazon. On the contrary, you must create new Amazon Product Listings and then link them to your Shopify store. You can find your current Amazon Product Listings associated with your Professional Seller Account on the Shopify page titled Amazon Listings. However, if you have registered for Amazon FBA (Fulfillment by Amazon) or Amazon SFP(Seller Fulfilled Prime) programs, you will be unable to view your Product Listings on this page. Follow the steps given below to link existing Amazon Product Listing to Shopify:
Click on the Link Products button.

Browse through the products and select the ones that you want to add to your Shopify account. After you've chosen a product, you can manage your Inventory Settings either manually or by using Shopify.
If you choose Shopify to manage your Inventory Settings, you will again have three options in front of you, out of which you need to select one:

Allow Shopify to Track your Inventory
Prohibit Shopify from Tracking your Inventory
Permit your Shopify customers to buy your product even though it is out of stock

Shopify sets your Inventory Levels to a predefined number in the last two cases because Amazon does not allow you to set Inventory Levels to an unlimited quantity.
Step 7: Configuring Payment Options
If you choose one of the Shopify-supported payment methods, you must provide all of your Bank Account information. All payments for the products sold by you will be deposited into this bank account. As a result, before you set up your payment method, research and analyze all of the terms/conditions associated with the payment method to build the gateway for Shopify Amazon Integration.
Step 8: Start Selling
Once you place an order, it is synced with your Shopify account, and you can view the details on the Orders Page. Shopify syncs Amazon orders even if the products aren't listed on the Shopify platform. Orders placed through the Amazon store are labeled as Amazon. If you choose to fulfill your order through Shopify, the details are automatically updated on the platform.
Once you follow all the above steps, you will be able to set up Shopify Amazon Integration in no time!
How Selling on Amazon using Shopify Benefits Sellers?
Apart from the Shopify in-house functionalities, you as a seller can reap ample benefits from the Shopify Amazon Integration. Some of them are listed below:
Amazon is one of the largest online business platforms, with millions of visitors every day. Shopify Amazon Integration increases the likelihood that your Product Listings will receive more exposure and generate more Online Traffic.
Shopify Amazon Integration facilitates the sale of your products through Multiple Sales Channels and aids in the expansion of your Market reach. Even if any of these platforms cease operations, your business will not suffer as a result of a significant drop in Sales. As a result, by selling on multiple platforms, you can prepare for the unforeseen future.
You will be able to comprehend current Market Trends as well as prospective customer behavior by leveraging Shopify Amazon Integration. Selling on multiple platforms gives you a good idea of what types of products are in high demand. It also assists you in determining where you should direct all of your Branding and Marketing strategies to a single channel or not.
Shopify Amazon Integration assists in creating unique prices for your Amazon Product Listings. You can also leverage Amazon's Affiliate Marketing Programs and Promotional Strategies to boost your revenue.
Conclusion
This article provided a brief introduction of Shopify and Amazon and also explained their key features. Moreover, it discussed the steps using which you can easily set up Shopify Amazon Integration. In case you want to export data from a source of your choice such as Shopify into your desired Database/destination then Hevo Data is the right choice for you!
Visit our Website to Explore Hevo
Hevo Data provides its users with a simpler platform for integrating data from 100+ sources such as Shopify for Analysis. It is a No-code Data Pipeline that can help you combine data from multiple sources. You can use it to transfer data from multiple data sources into your Data Warehouse, Database, or a destination of your choice. It helps transfer data from Shopify to a destination of your choice for free. It provides you with a consistent and reliable solution to managing data in real-time, ensuring that you always have Analysis-ready data in your desired destination.
Want to take Hevo for a spin? Sign Up for a 14-day free trial and experience the feature-rich Hevo suite first hand. You can also have a look at our unbeatable pricing that will help you choose the right plan for your business needs!
Share your experience of learning about Shopify Amazon Integration. Tell us in the comments below!
No Code Data Pipeline For Shopify