Shopify Google Shopping Integration: 6 Easy Steps
Integrating Shopify and Google Shopping is one of the finest ways to reach out to billions of potential customers worldwide. Linking your Shopify Store can help you design highly targeted advertisements that customers are looking for online. You can further enhance these by using product photos and information from the Merchant Center Data for your Shopify Products. Hence, optimum use of Shopify Google Shopping Integration can help you boost Sales and profits immensely.
This article will provide you with an in-depth understanding of how to set up your Google Shopping Integration effortlessly. It will also help you gain a holistic understanding of what Shopify and Google Shopping are all about, along with some key features of each of them! Read along to find out more and get started with Google Shopping Integration!
Table of Contents
Prerequisites
An active Google Merchant Center Account Linked with Google Ads.
Google's Policies on Shopping Advertisements.
A Product Data Deed that is up to date.
Introduction to Google Shopping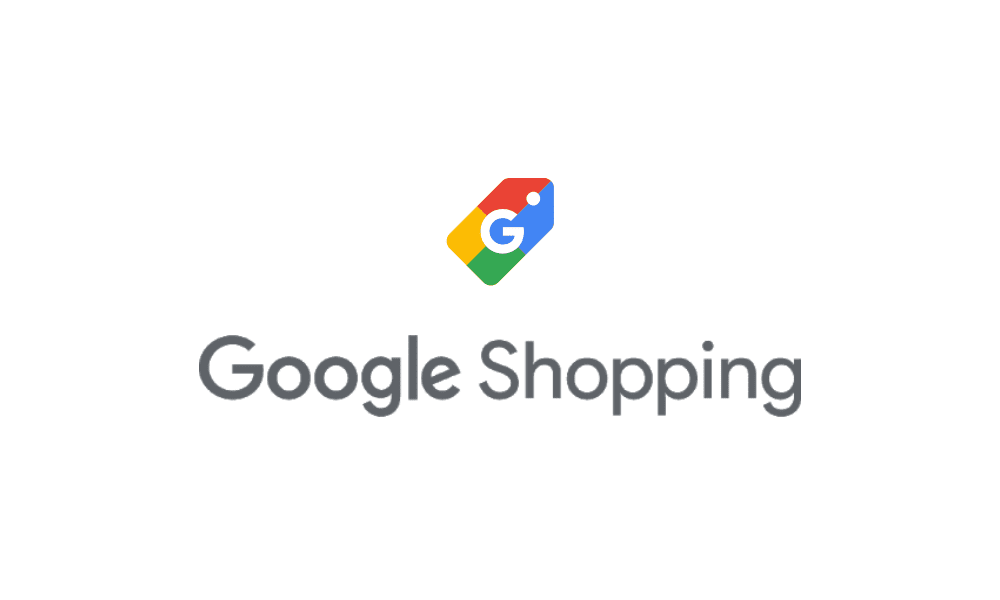 Google Shopping, formerly Google Product Search, Google Products, and Froogle, is a Google tool created by Craig Nevill-Manning that allows users to search for and compare products available on online shopping websites. Google announced in May 2019 at its Marketing Live event that the new Google Shopping will incorporate the existing Google Express Marketplace into a revised shopping experience.
On the Website, customers can either enter a search query on the Google Search homepage and then click the Shopping tab from the navigation bar, or go straight to the Google Shopping website to search for specific items, browse departments, and see trending items and promotional deals.
Introduction to Shopify
Shopify is an E-commerce platform that enables individuals and businesses to create an online store without having to know how to code. Many people do not know how to code, making it difficult for them to create an online store and grow their business. Shopify is the ultimate E-commerce platform, providing all of the tools needed to create a fully functional online store.
Shopify also offers a retail Point of Sale system (Shopify POS) that allows merchants to sell their goods in person. It is suitable for all types of companies, regardless of their size. Users may effortlessly develop their businesses with Shopify's tools and services, which include Payment Gateways, Shipping, Marketing, and Customer Involvement.
Simplify Shopify ETL and Analysis with Hevo's No-code Data Pipeline
A fully managed No-code Data Pipeline platform like Hevo Data helps you integrate and load data from 100+ Different Sources (including 40+ Free Sources like Shopify), to a Data Warehouse or Destination of your choice in real-time in an effortless manner. Hevo with its minimal learning curve can be set up in just a few minutes allowing the users to load data without having to compromise performance.
Get Started with Hevo for Free
It helps transfer data from Shopify to a destination of your choice for free. Its strong integration with umpteenth sources allows users to bring in data of different kinds in a smooth fashion without having to code a single line.
Check out some of the cool features of Hevo:
Completely Automated: The Hevo platform can be set up in just a few minutes and requires minimal maintenance.
Connectors: Hevo supports 100+ integrations to SaaS platforms like Shopify, files, Databases, and BI tools. It supports various destinations including Google BigQuery, Amazon Redshift, Snowflake Data Warehouses; Amazon S3 Data Lakes; and MySQL, SQL Server, TokuDB, DynamoDB, PostgreSQL Databases to name a few.
Real-Time Data Transfer: Hevo provides real-time data migration, so you can have analysis-ready data always.
100% Complete & Accurate Data Transfer: Hevo's robust infrastructure ensures reliable data transfer with zero data loss.
Scalable Infrastructure: Hevo has in-built integrations for 100+ sources (including 40+ free sources such as Shopify), that can help you scale your data infrastructure as required.
24/7 Live Support: The Hevo Team is available round the clock to extend exceptional support to you through chat, email, and support calls.
Schema Management: Hevo takes away the tedious task of schema management & automatically detects the schema of incoming data and maps it to the destination schema.
Live Monitoring: Hevo allows you to monitor the data flow so you can check where your data is at a particular point in time.
Sign up here for a 14-Day Free Trial!
Steps to Set up Shopify Google Shopping
Here are a few quick ideas to help you set up Shopify Google Shopping faster, easier, and more conveniently.
Step 1: Sign up/Log in to a Google Merchant Center Account
To get started with Shopify Google Shopping Integration, first, verify your Shopify account and then sign up for the Google Merchant Center using your Gmail account. You must create a Gmail account if you do not have one.
Step 2: Fill up your Tax Information
One of the most important aspects of integrating Google Shopping and Shopify is that you include Tax Information that is specific to your locality. Your tax settings are automatically copied from the Shopify store to the Merchant Center when you use Adnabu for the Google Shopping app.
You can also provide these details manually by going to the Payments Section > Settings > Tax Info > Edit. You can then add on/update the information accordingly.
Step 3: Configure your Shipping
Now is the time to enter the shipping fees or costs. The AdNabu for Google Shopping app can instantly replicate shipping data from a Shopify store to the Merchant Center.
If you wish to do it manually, go to the Merchant Center and create a new Shipping Service. You can do this by selecting the Shipping and Returns option from the Tools section. Here, you can select the countries, their specific currencies and more for your products to get shipped.
Step 4: Confirm and Claim your Website
Log into your Merchant Center account and select Settings, then Business Information to manually verify your site. Click on Verify and Claim after selecting your website address.
Step 5: Establish a Link between Merchant Center & Google Ads Accounts
Now, find all of your "Linked accounts" from the settings tab. Here, you must click on Google Ads. Then go to a different Google Ads account and choose the associated account.
Here, you can attach the Google Ads Customer ID to the account that needs to be linked to Google Ads.
Step 6: Use Product Data Feeds to Add your Products
If you have thousands of items of a hundred distinct kinds, forget about manually entering them all into your Shopify Product Data Feed because it will take thousands of man-hours that you could be spending on other critical Marketing tasks.
You can instead use an automated approach by using a third-party/external automatic feed generator platform such as AdNabu. This will help set up your Product Feeds in a matter of minutes.
Your Shopify Google Shopping Integration is now ready!
Understanding the Benefits of Shopify Google Shopping Integration
The Shopify Google Shopping Integration can assist online businesses in quickly setting up a feed and getting their operations up and running. It can assist you in presenting a diverse choice of products to your customers:
Assists in Obtaining Highly-Targeted Traffic: No matter how good your SEO approach is, if your Shopify Google Shopping campaign is successful, your store will receive more traffic from targeted keywords and searches.
Higher Reach for Customers: You'll get a lot more clicks if your products are towards the top of the SERPs.
High Returns on Investment: Cost-effectiveness is a common concern for most Marketers and Brands. It goes without saying that when a company invests money in advertising, they want profitable returns. This integration can help you achieve this with a much higher CTR on your ads.
Simple to Control: The beautiful thing with Shopify Google Shopping Integration is that you or your Marketer can manage campaigns from start to finish, all in just a few clicks.
Accurate Reporting: Your Ad campaigns must provide results, and those outcomes must be quantifiable. You can measure outcomes more precisely with Shopify Google Shopping advertisements.
Conclusion
Using Shopify Google Shopping Integration, you can reach out to millions of buyers who are unaware of your products or brand in the virtual world. Google Shopping Ads are the appropriate instrument to utilize if you want to build your business in the virtual world at a low cost and with a high return on investment. This article provided you with a step-by-step guide to set up this profitable and immensely useful Shopify Google Shopping Integration.
You might wish to take your business growth a step further after learning about Shopify Google Shopping Integration by employing Data Analytics techniques on your Shopify data. This will necessitate the deployment of different complex ETL techniques to transfer data from Shopify to a Data Warehouse.
Extracting complex data from Shopify and other platforms can be challenging & require immense engineering bandwidth, and this is where Hevo saves the day!
Visit our Website to Explore Hevo
Hevo Data, a No-code Data Pipeline provides you with a consistent and reliable solution to manage data transfer between a variety of sources such as Shopify with a few clicks.
Hevo Data with its strong integration with 100+ Data Sources (including 40+ free sources like Shopify) allows you to not only export data from your desired data sources & load it to the destination of your choice, but also transform & enrich your data to make it analysis-ready so that you can focus on your key business needs and perform insightful analysis using BI tools. It helps transfer data from Shopify to a destination of your choice for free.
Give Hevo Data a try by Signing Up for a 14-day free trial and experience the feature-rich Hevo suite first hand. You may also have a look at Hevo's amazing pricing, which will assist you in selecting the best plan for your requirements.
Share your experience of understanding Shopify Google Shopping Integration in the comment section below! We would love to hear your thoughts.
No-code Data Pipeline For Shopify