Top 17 Shopify Integrations in 2023
The current Digital Market Sphere bears plenty of options and opportunities for Merchants to open their Online Stores. Shopify is one such Platform offering super easy and fast setup with features like Store Management Tools, Marketing and SEO, Mobile App Support with Custom Website Templates and Analytics.
With default in-built tools, you might be unable to efficiently utilize the full potential of your Online E-commerce Store, and that is where Shopify Integrations like Facebook Channel, Infinite Options, PageFly, ReConvert come in handy.
In this article, we'll highlight some of the best Shopify Integrations offered in the Shopify App Store which can drastically improve your Online Store efficiency while also retaining and attracting new customers.
Table of Contents
What is Shopify?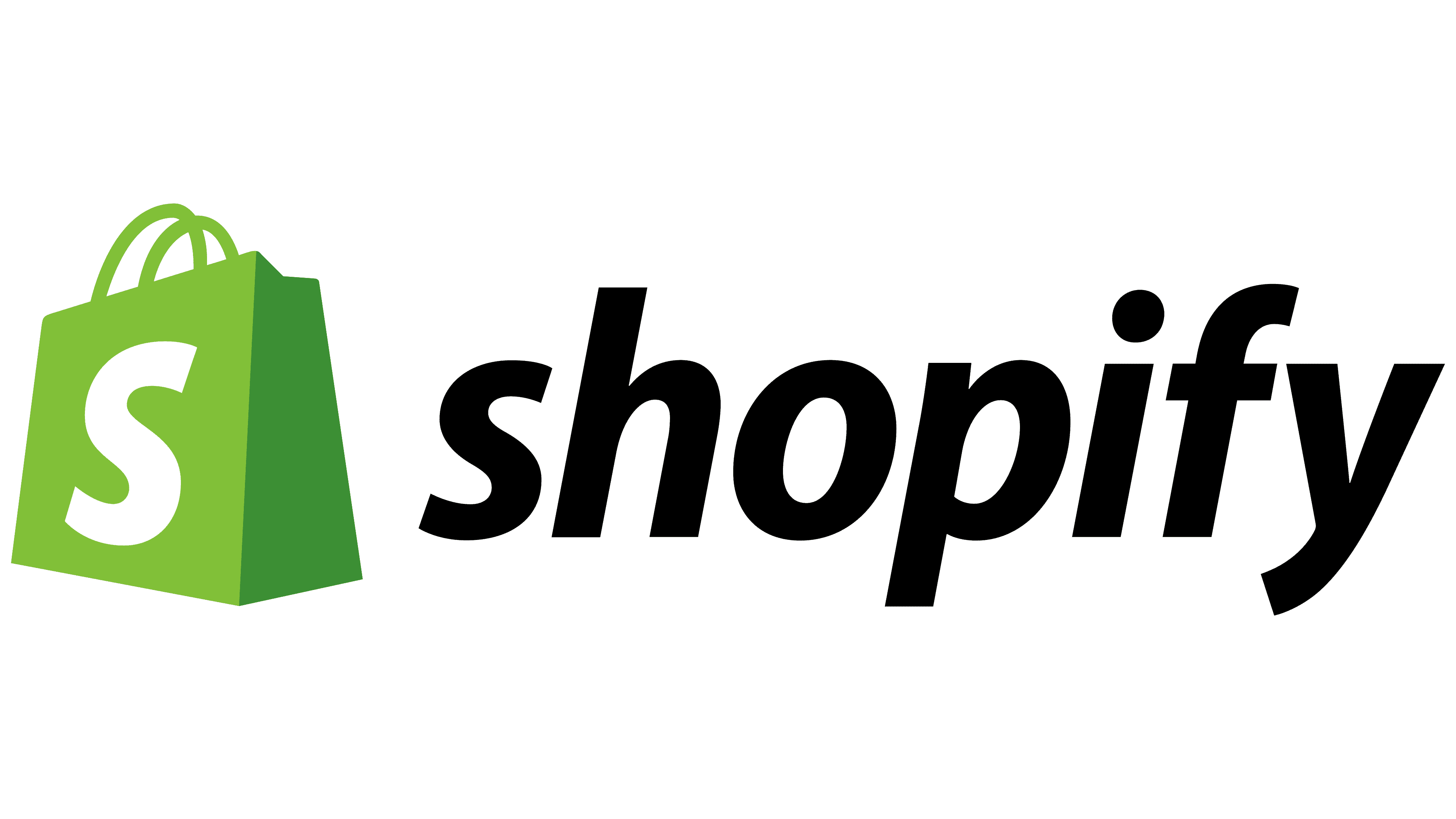 Shopify is the feature-packed Cloud-hosted Content Management Platform for all e-commerce web stores that sell products online. It allows retailers to organize products, customize the storefront, track orders, and capture payments. Shopify works by hosting the retailer's shop to the Shopify server, thereby helping shop owners to get started quickly. It delivers consistent and responsive commercial solutions that allow retail businesses to enhance their offerings remotely to the customers.
Users can choose from a wide range of pre-built website templates and customize them according to their business needs. Shopify offers multiple features and tools that cater to all the e-commerce needs including, Marketing, Sales, Customer Experience, and Customer Service. The platform allows users to market and advertise their products across various social media platforms like Facebook, Instagram, and Pinterest.
Shopify operates a 24/7 customer care center to help users resolve any platform-related query. Over one million e-commerce companies spread across 175 countries use Shopify to sell their products online. Many industry-leading enterprises like RedBull, FitBit, Hyatt Hotel Corp, and KKW Beauty leverage Shopify for business growth.
Shopify Features and Capabilities
Easy to Use and Beginner-Friendly
Using Shopify is simple and straightforward right from the start. All you have to do is Sign up, and you'll be guided through the entire procedure.
Customers love Shopify because there is no need for a Developer to create and launch an Online E-commerce Store. Without even possessing the basic knowledge of coding or HTML like Magento, you can configure your Shopify Store easily, just like an Administrator.
To begin, you may select from over 100 optimal Online Shop Template Designs, which eliminates the need for you to have design abilities or employ a Designer. Shopify's designs are high-quality and well-optimized to achieve high Conversion Rates from your Visitors. These Shopify Themes are clean and modern, and Shopify provides a variety of editing tools that you can use to make your chosen Theme fit your Brand.
Powerful Reporting
Business Performance Evaluation requires Professional Teamwork, understanding of Customer Interests, Framing Offers, Tactics, and Powerful Reporting to track essential KPIs.
Shopify's Professional Reporting functionality like Shopify Sales Reports presents detailed information about your Customers, how they shop, what they think about your Products, your Revenue, Net profit, Repeat Purchase Rate, Channels, and Countries driving Search Traffic which Products are your bestsellers.
This data enables you to invest in future Marketing Campaigns more efficiently, expand in New Markets, manage Inventories and adjust your Customer Product Preferences.
If you want to learn more about how to create the finest Shopify Dashboards, check out our post here.
Scalability & Security At Its Finest
When it comes to Business Scalability, Shopify is well equipped to handle large amounts of Traffic and Orders. Since Shopify handles all the technical aspects of your E-commerce Store, you don't have to build the Architecture, and you don't have to worry about dealing with Hosting Solutions.
Shopify comes with Hyper-Scalable Infrastructure to handle all your Business needs as your Business grows. When your Company expands, you can simply upgrade your Shopify Subscription Plans with ease without losing anything.
For Large Enterprises, Shopify has another SaaS Solution called Shopify Plus, a Cloud-Based Infrastructure designed for resiliency and providing 99.99% uptime. For more information on Shopify Plus, you can check their article here.
Along with Scalability features, Shopify has its own Security Team and is PCI DDS Compliant. Shopify E-commerce Hosting is ultra-fast while being totally secure for handling Sensitive Data and Processing Payments. Shopify's PCI Compliance maintains a Secure Network, protects the Cardholder's Data, and regularly monitors and tests its Networks for the best efficiency.
Shopify Integrations
Shopify Integrations with several other third-party applications make it easy to add more functionality to your Online E-commerce Store. Shopify supports Integration with popular Social Media Channels and Advertising Platforms like Facebook, Instagram, Google, Tumblr, Pinterest, and even Analytics Tools like Google Analytics.
They offer hundreds of Apps covering any function you'll want to add to your Shop from their Shopify App Store.
If you would like to Integrate your Shopify Dashboard with Google Analytics, we've created a step-by-step guide to achieving it, which you can access here.
Shopify Pricing Plans
Before committing to any Shopify Plans, you can try Shopify's 14-day free trial. You can put up an E-commerce Website for free in the trial Subscription, but you won't be able to sell your Products or Services. To connect with your Customers and generate revenue from your Business you must be a Paid Shopify User.
Shopify Subscription Plans come in three tiers:
Basic Shopify is an entry-level Plan that is ideal for Individuals and Teams who are just starting out in the world of E-commerce. The Basic Shopify Plan costs $29/month and comes with features like two Staff Accounts, up to four Inventory Locations, access to Online Marketplaces and Social Media, and unlimited Products in your Online Store.
The Basic Shopify Plan houses a limited number of Reports like Acquisition Reports, Inventory Reports, Behaviour Reports, and Marketing Reports.
Shopify is a mid-tier Plan that is ideal for expanding Enterprises. You get a greater resource allocation, more functionality, and reduced transaction costs. Shopify Plan costs $79/month and comes with features like five Staff Accounts, up to five Inventory Locations, access to Online Marketplaces and Social Media, and unlimited Products in your Online Store.

In addition to the Basic Shopify Plan Reports, the Shopify Plan houses plenty of other essential Reports like Shopify Sales Reports, Order Reports, Profit Reports, and Retail Sales Reports.
Advanced Shopify is designed for people who want to considerably expand their Company. It's a big, feature-packed package with a hefty price tag of $299/month. Advanced Shopify comes with features like 15 Staff Accounts, up to eight Inventory Locations, access to Online Marketplaces and Social Media, and unlimited Product offering capabilities.

Besides the essential Reports covered in Shopify Plan, Advanced Shopify offers some additional Reports like Customer Reports and Custom Reports.
Scale your data integration effortlessly with Hevo's Fault-Tolerant No Code Data Pipeline
As the ability of businesses to collect data explodes, data teams have a crucial role to play in fueling data-driven decisions. Yet, they struggle to consolidate the data scattered across sources into their warehouse to build a single source of truth.
1000+ data teams rely on Hevo's Data Pipeline Platform to integrate data from over 150+ sources in a matter of minutes. Billions of data events from sources as varied as SaaS apps, Databases, File Storage and Streaming sources can be replicated in near real-time with Hevo's fault-tolerant architecture. What's more – our 24X7 customer support will help you unblock any pipeline issues in real-time.
Sign up here for a 14-Day Free Trial!
Check out what makes Hevo amazing:
Near Real-Time Replication -: Get access to near real-time replication on All Plans. Near Real-time via pipeline prioritization for Database Sources. For SaaS Sources, near real-time replication depend on API call limits.
In-built Transformations – Format your data on the fly with Hevo's preload transformations using either the drag-and-drop interface, or our nifty python interface. Generate analysis-ready data in your warehouse using Hevo's Postload Transformation.
Monitoring and Observability-: Monitor pipeline health with intuitive dashboards that reveal every stat of pipeline and data flow. Bring real-time visibility into your ETL with Alerts and Activity Logs.
Reliability at Scale -: With Hevo, you get a world-class fault-tolerant architecture that scales with zero data loss and low latency.
Hevo Data provides Transparent Pricing to bring complete visibility to your ETL spend. You can also choose a plan based on your business needs.
Sign up here for a 14-Day Free Trial!
---
Why Are Shopify Integrations Needed?
Shopify provides a pool of potential clients for your solution with over 165000 web stores. It will be possible to access and use data from customers' shops, as well as add, delete, update, and edit it if necessary, thanks to the integration.
Shopify eCommerce Integration may greatly enhance the functionality of SaaS companies, opening up new opportunities for their systems and attracting new customers. This is especially important if SaaS companies want to expand their business, for example, by adding POS, order fulfillment, or other capabilities to their inventory management service.
1) Saves Time & Money
Everyone has been in a situation where they are required to manually update data from one program to another, from marketing agencies to other SaaS companies. This procedure is not only time-consuming, but it is also a significant drain on your resources, especially if you have a small workforce.
One Shopify customer, a non-profit church organization, integrates the app with Salesforce, their primary CRM system. Customers love Shopify because they can easily browse the site and find different things, as well as choose their shipping and payment methods quickly and easily.
2) Reduces Errors & Eliminates Data Duplicates
Manual data entry is prone to human errors. Unfortunately, it's just one of the issues that come with this tedious, yet crucial task: when employees are required to enter data repeatedly in many forms and fields, mistakes are certain to occur. When details aren't tracked properly, errors can occur.
To avoid this problem, the American Kennel Club (AKC), a registry of purebred dog pedigrees that are engaged with many major dog shows in the United States, is integrating Shopify and Marketo. Marketo saves the data from their email marketing efforts, while the AKC offers Pedigree, Breeder, and Competitor reports.
Shopify tracks the purchase history of its leads and customers, while Marketo stores the data from its email marketing campaigns. This integration allows the AKC to eliminate errors that are not only time-consuming to correct, but also irritate its consumers.
3) Makes Your Apps Smarter & Gives Better Insights
Real-time, up-to-date data about leads, customers, sales, and payments may be moved from one app to your E-commerce and marketing apps, allowing them to work together to achieve significantly better outcomes. Shopify sales data may be used by marketing applications to offer more focused and relevant content to your leads
By integrating Shopify with their other business systems, the American Kennel Club not only lowers errors but also unlocks truly useful data.
The Definitive Guide to the Best Apps for Shopify Integrations
The Shopify App Store has a multitude of native and third-party Shopify Integrations for increasing the efficiency of your Online Business Store and Revenue Earnings. Many times, Shopify's default in-built service options aren't enough to give all of the tools and capabilities needed to handle Complicated Business Processes or create additional Business Growth Opportunities. Instead, users can benefit from thousands of options that are offered as Shopify Integrations which can assist in:
Adding Customer Reviews.
Improving Email and Digital Marketing Initiatives.
Publishing Products to Online Social Media Channels.
Getting In-depth Analytics for Campaigns.
And many more.
In this article, we've aggregated a collection of best rated Shopify Apps into the following different categories:
These Shopify Integrations will drastically improve your Online Business Store, and boost sales and Marketing Efforts across all Customer Segments and Engagement Channels.
Let's have a look at some of the most effective tools:
Best Shopify Integrations for Store Design
PageFly Landing Page Builder
PageFly is a high-quality Landing Page Builder for Small and Medium-sized Businesses who want to handle their Online Stores with more confidence and appeal to their Customers. To begin, PageFly provides 100+ High-Converting Templates, as well as customization possibilities like the Page Element Library and Special Effects.
PageFly's Intuitive Editor makes it super easy for anyone to design their own Landing Page with personalized Mobile View Support enabling your Customers to easily access and buy from your Store from any device.
Key Features of PageFly
Create multiple Page types like Sales Landing Pages, "Coming soon" Pages, Product Pages, Pricing Pages, Collection Pages with ease.
Use Elements Library like Slideshow, Tabs, Accordion, Image, Video, Product Options / Variants, Sticky Section, Hero Banner, Pagination, Lazy Loading, Parallax, to provide the best Customer Experience.
Connect to other Shopify Apps.
In times of need, you may get assistance 24/7 from the PageFly Support Community.
Pricing
PageFly Shopify Integration starts free; paid plans are available from $19 to $99 per month.
Link to Shopify Integration
Ali Reviews – Product Reviews
Customer Reviews are important, but if the reviews aren't beautiful and efficient, your Business Store will struggle to acquire more Customers or repeat Purchases from existing Customers.
Ali Reviews beautifully organizes all your Product Reviews from Customers. Ali Reviews acquires this information from customizable and automated Review Request Emails and SMS. You can turn all your Customer Reviews into a wide range of widget styles like Review box (Grid, List, Carousel), Review Popup (Horizontal/vertical), and 4 styles of Carousel Slider to build trust and boost sales.
Key Features of Ali Reviews
Display Personalized Reviews from Customers based on Customer info like Location, AOV, Total spending, On-Site Behaviour.
Reward Customers with Discounts for Photo Reviews, increase Retention, and Repeat Purchases.
Migrate Reviews from other Shopify Product Reviews apps like Loox, Yotpo, Stamped, Judge.me.
Connect to other Shopify Integrations like GemPages, Searchanise, Rise, Reconvert, AMP by Amplify Me, and PageFly.
Pricing
Ali Reviews – Product Reviews plans start from $9.90/month (Starter Pack) and extend all the way up to $99.90/month for Enterprises.
Link to Shopify Integration
Best Shopify Integrations for Merchandising
Infinite Options
When you have a variety of Product Offerings with choices for Customers to customize, having Product Options for those things with Dropdown Menus, Picture Swatches, Text, Number Inputs, Checkboxes, Calendars, Radio Buttons, and more is quite useful.
With Infinite Options, you can add an unlimited number of Product Options to your items so you're not restricted by Shopify's limit of 3 options and 100 variants.
Key Features of Infinite Options
Use Infinite Options' Product Bundling Functionality to add additional charges for Services or Add-Ons offered with your Products.
Create Dropdown Menus and Checkboxes that allow multiple selections comfortably.
Add gift wrapping surcharges and rush processing fees within the selection panel.
Pricing
Infinite Options offering, the best Shopify Integrations, comes at $8.99 per month.
Link to Shopify Integration
Product Filter & Search
The next trend E-commerce is going towards is selling better and faster. Customers want to be able to locate and search for Products fast. With 5-star support, blazing-fast performance & high-level security, Product Filter & Search is a highly useful Add-On for your Online Shopify Store extending support for different Product Filters which makes it easy for Customers to discover their Preferred Choices.
Key Features of Product Filter & Search
Give your Customers the best shopping experience with blazing-fast search results: <200ms/ 100k Products on all devices.
Help Shoppers find exactly what they want with Instant Search Results and Smart Full-Text Search.
One-click install. Customizable to fit your needs and freedom to run trial & test without effects on Live Store.
Connects with other Shopify Integrations like Secomapp, InstaBadge, Flair, etc.
Pricing
Product Filter & Search plans start from $19/month (Plan 1) to $29/month (Plan 2), $49/month (Plan 5), and $69/month (Plan 7.5).
Link to Shopify Integration
Best Shopify Integrations for Marketing
Facebook Channel
With the largest Social Media Share Advertise, Facebook Channel, one of the most popular Shopify Integrations, provides Marketers with all of the necessary tools to set up and market their Products and Services across Facebook Channels such as Facebook, Instagram, and Facebook Shops.
Once your Shopify account gets connected to Facebook Channel, all your Shopify Products will automatically sync to your catalog on Facebook.
Key Features of the Facebook Channel
Advertise your Products on popular Social Media Channels like Facebook, and Instagram and easily set up your Facebook Pixel to better understand Customer Behaviour and Traffic, and to help you create Effective Marketing Campaigns.
Create a single shop for both Facebook and Instagram to sell your Products and Collections and seamlessly manage your Orders in Shopify.
Use Marketing features to help engage Followers, build your Audience, and boost Sales.
Pricing
Facebook Channel for Shopify is free to install. You can specify the Budget and the Ad Spend which will be invoiced straight to your Facebook Ad Account.
Link to Shopify Integration
Google Channel
Discovering your Products on Google can be made easy for Customers using the Google Channel Shopify Integration. You can list Products for free on Google and run Paid and Smart Shopping Campaigns to promote your Products across Google Display Network.
Key Features of Google Channel
Advertise your Products on Google Display Network such as YouTube, Gmail, and Search.
Take the Google Advantage of optimizing your Campaign and choosing the best time and place to show your Products to Shoppers.
Utilizing free listings on Google to help you get in front of the millions of Shoppers that use the Google Search Engine to discover & purchase Products.
Connects with Shopify Integrations like Google Merchant Center and Google Ads.
Pricing
Google Channel for Shopify is free to install. You can specify the Budget and the Ad Spend which will be invoiced straight to your Google Ads Account.
Link to Shopify Integration
Automizely Emails & Pop Up
Task Automation, such as Email, can help you save a lot of time. Automizely Marketing is an All-in-One Email Marketing and Conversion Optimization Software Suite that includes 30+ high-quality Sales Apps to help you generate Leads, improve Conversions, and increase Sales. The seamless interface between Automizely and Shopify allows you to start up your first Marketing Campaign in seconds.
Key Features of Automizely
Email Popups: Grow your Subscribers' list with an Email Capture Popup Campaign Builder with custom forms that sync to your CRM.
Email Newsletters: Create Product Upsell Opportunities with special offers & seasonal promotions.
Web Push Notifications: Drive Higher Engagement with scheduled Push Notifications on any Platform.
Cart Recovery Popups: A No-code Popup Builder with customizable discounts and opt-in forms can help you reduce Cart Abandonment.
Connects with Shopify Integrations like Klaviyo.
Pricing
Automizely Emails & Pop Up starts free; paid plans range from $11 per month (Basic) to $95 per month (Pro).
Link to Shopify Integration
Klaviyo: Email Marketing & SMS
Klaviyo allows you to create personalized Customer Emails, SMS Messages, Signup Forms, and more for your Online Business. In addition to these features, Klaviyo excels in Targeting and Growth-focused Reporting. The Klaviyo Community can provide you with advice and ideas on how to improve our Online Business, and attract more of your Ideal Customers for the best Business Performance.
Key Features of Klaviyo
Get started in minutes using Pre-built forms, Templates, and Automations.
Create Dynamic Forms to grow your Email list and collect more information about your Customers.
Target Customers with best-in-class Segmentation features and send tailored messages to drive Customer Sales.
Get Reporting and Analytics on what matters most to your business and understand how much money you're earning with Klaviyo at a glance.
Connects with Shopify Integrations like Facebook Advertising, Recharge, Zendesk, Swell Rewards, Smile.io, and Aftership.
Pricing
Klaviyo: Email Marketing & SMS, of the best Shopify Integrations, is free to install and comes with features like Email/SMS Campaigns + Automated flows, Segmentation & Personalization, Predictive Analytics & A/B Testing. To extend support for more Customer Contacts, you can purchase an additional Email Plan (Up to 500 Contacts), and an additional SMS Plan (Up to 150 SMS Contacts).
Link to Shopify Integration
Klaviyo: Email Marketing & SMS
Best Shopify Integrations for Conversion
POP! Sales Pop & Social Proof
What happens when Visitors see your Customers making the Purchase in real-time?
They also purchase your Products.
Sales Pop drives more Customer Traffic by displaying real-time, authentic Purchases from your Online Store, hence attracting the crowd and giving them a chance to see what's happening. You can select which Pages you would like to display to the Audience, and where on the page to display your Sales Pops.
Key Features of Sales Pop & Social Proof
Take advantage of the awesome array of Templates that can be made to look and feel like your Brand. Add your styles, colors, and CSS to complete your look.
Share your GeoLocation with Visitors to easily let them know your Product is available in their area.
Use an In-depth Analytics Dashboard to see insights on Clicks, Views, recent Pop Events, and more.
Connects with Shopify Integrations like Consistent Cart.
Pricing
POP! Sales Pop & Social Proof Shopify Integrations offers a free plan with support for 100 unique Visitors/month, Sales Pop, and Pop Templates. The paid plans start at $29/month, $79/month, and extend up to $199/month.
Link to Shopify Integration
Freshmarketer for Shopify
Freshmarketer is a Shopify CRM software from the house of Freshworks with a native Shopify Integration. It offers a rich feature set that includes everything from lead scoring and customer journey mapping to email, SMS marketing, dynamic forms, and landing pages.
For marketers wishing to implement crucial marketing requirements like lead nurturing and scoring, auto responding, dynamic form capture, and triggered lead journey building, Freshmarketer is a great choice.

Freshmarketer Features:

Ease to use: Undoubtedly easiest to use among the list and easy to adopt.
Shopify customizations: Pre-built Shopify playbooks, behavior segments, and performance insights to boost sales and improve conversions
Advance Insights: Send personalized automated messages like offer promotions based on customer behavior
Chatbots: Set up chatbots to engage with customers when you are away or while you sleep
Marketing made easy: Send out great looking email campaigns in minutes with 100+ templates and customize with the drag-and-drop editor
Great pricing: Starts with a free plan and comes with an easy upgrade at just 19$.

Pricing:
Freshmarketer starts with a free forever plan offering multiple features like Website Tracking, Contact Management, Live chat. They let you store an additional 10k contacts when signed up through Shopify. If you would like to upgrade, the paid plan starts at just 19$ a month.

Links to Shopify Integration:
ReConvert Upsell & Cross-Sell
Most Businesses use Email Marketing Strategies for retaining Customers. While these tactics perform well for a while, they soon lose their effectiveness in terms of Open and Click Rates. Customers get prone to forgetting or disregarding your Business Offers, resulting in a drop in Customer Retention.
However, a simple strategy like designing a perfect Thank You Page can boost opportunities in the future. ReConvert optimizes your Thank You Page & adds Upsells or Cross-sell, which will re-engage Customers who just completed a Purchase with your Store, & lets you catch them when they are most likely to buy or to comply with other requests.
Key Features of ReConvert
Choose from ReConvert's Built-in Templates, or create your own template from scratch
Full Analytics for the Thank You Page & each Widget. Track Thank You Page Performance: CVR, CTR, Visits, Best upsell, etc.
Connects with other Shopify Integrations like 17Track, Klaviyo, Loox, SMSBump, MailChimp, and 1 click upsell.
Pricing
ReConvert offers a free plan- Free Thank You Page, with up to 50 monthly Store Orders, but you can also upgrade to Pro Thank You Page ($7.99/month), MVP Thank You Page ($14.99/month), and VIP Thank You Page ($29.99/month) plans.
Link to Shopify Integration
Best Shopify Integrations for Customer Service
Smile: Rewards & Loyalty
Smile Rewards allows you to increase sales from your current Customer Base by using interactive Popups, Points, and Campaigns. You can create an interesting and modern rewards program for your Customers that is completely consistent with your brand that offers exclusive perks, attractive discounts, and a fun way to engage with your brand every time.
Key Features of Smile: Rewards & Loyalty
For acts such as creating a Customer Account, placing an Order, commemorating birthdays, or Posting reviews, you can let the Customer earn points.
Save abandoned carts and use point reminders to get Customers back.
Strengthen Customer Retention with VIP statuses and perks.
Easily monitor Referral Traffic and Sales with In-app Analytics.
Connects to other Shopify Integrations like Shopify POS, Loox, and Judge.me, Privy, Omnisend, and Klaviyo.
Pricing
Smile: Rewards & Loyalty, of the best Shopify Integrations, offers a free plan but can also be upgraded to Starter ($49/month), Growth ($199/month), and Pro ($599/month) Plan.
Link to Shopify Integration
Tidio – Live Chat & Chatbots
One of the highly-rated Shopify Integrations on the Shopify App Store, Tidio ‑ Live Chat & Chatbots uniquely merges Live Chat, Bots, and Marketing Automation to your Online Store so that your Customers get the quickest and the most effective form of Contact. You can also check Shopify Ads integration.
Right after registering, with a few clicks of the mouse, you'll be able to add Chat Bots to your Online Store that will check Product availability, inform Customers about delivery status, and give the estimated delivery time.
Key Features of Tidio
Tidio – Live Chat & Chatbots supports multiple Languages and rich widget customization options.
You can see what your visitor is typing in real-time.
Connects with other Shopify Integrations like GetResponse, Zendesk, Mailchimp, Google Analytics and Zapier.
Pricing
Tidio – Live Chat & Chatbots offers a free plan with 3 Chat Operators and 500 Emails/month, but can also be upgraded to Communicator Plan ($15/month), ChatBots Plan ($39/month) and Mailing Plan ($25/month).
Link to Shopify Integration
Best Shopify Integrations for Products and Inventory
Stock Sync – Inventory Update
Updating and keeping track of Inventory is a crucial part of an ongoing Online E-commerce Store. Stock Sync – Inventory Update enables Store Management with the right tools to update your Inventory or add new Products to your Online Store without hassle.
You can load Inventory Data in various formats like CSV, XML, Excel, EDI, .TXT, or from Channels such as SFTP, receive Email, online Download, QuickBooks, Google Spreadsheet, Dropbox, OneDrive, and more.
Key Features of Stock Sync
Sync to multiple Vendor's Websites to track their Inventory automatically.
Manage multiple Suppliers/Drop Shipper feed in a single app.
Remove Unwanted or Discontinued Products from your Online Store.
Integrate with your External Inventory or Warehouse Management System.
Supports Multi-format such as CSV, XLS, XSLX, XML, JSON, TXT, and EDI.
Connects with other Shopify Integrations like FTP, Download & API, Feed, Email, Google Sheet & Drive, and Various Suppliers.
Pricing
Stock Sync comes as a free option plan for Shopify with a limit of 2,000 SKUs; but you can also opt for paid plans like Basic ($5/month), Pro-Proxl ($10/month), or Enterprise ($49/month).
Link to Shopify Integration
Pre-Order Manager
Pre Order Manager lets you sell your products even when they are out of stock, or add a Pre-Order Button to your Products when they are unavailable for Customers. This avoids the need to constantly check for Inventory or Stock while you're too preoccupied with other tasks.
With Pre-Order Manager, you can avoid Customer Sales that otherwise could have been missed, and test Consumer Demands for your new Products.
Key Features of Pre-Order Manager
Easy Installation that will automatically replace the "Add to cart" button everywhere in the store for out-of-stock Products.
The Dashboard allows you to search and filter Products by Collection, Vendor, Product type, Pre-order Status, or Discount.
Analyze Pre-order Sales right in the App and export data to a CSV file.
Pricing
Pre-Order Manager starts free; but also extends to Unlimited Plan ($24.95/month or $20.79/month billed at $249.50 once per year) and Priority Support Plan ($33.95/month or $20.79/month billed at $249.50 once per year).
Link to Shopify Integration
Best Shopify Integrations for Payment Services
Ultimate Trust Badges
Customers' trust is a vital factor in their purchasing decisions, and if they don't believe your Store is a secure and reputable place to shop, you may lose them.
Ultimate Trust Badges enhance your Business with Trust Badges, ensuring Customers that your Online Store is secure and reliable. You can quickly set up the Ultimate Trust Badges without any technical experience and can fully customize their colors to add to the Product Page, Site Footer, Cart Page, or any other Page, in any section.
Key Features of Ultimate Trust Badges
Colorful Customisable Badges with over 300+ colors to choose from that can be matched with your Store's design.
Fast CDN-based performance.
Ultimate Trust Badges are free to use, with no hidden fees.
Around-the-clock support from their dedicated Support Team.
More Custom Badges option support on request.
Pricing
Ultimate Trust Badges, with 5-star reviews from more than 970 Customers is definitely one of the best Shopify Integrations on our list, and the best part is this- it's totally free.
Link to Shopify Integration
Seal Subscriptions
Seal Subscriptions will help you start your Subscription Business and increase your revenue with Auto-Charging Subscriptions and Recurring Orders. You simply have to install the Shopify Integration and create a Subscription Rule to apply to your Customers.
Key features of Seal Subscriptions
Custom shipping profiles for Auto-Charging Subscriptions
Auto Charging Mode to charge Customers automatically for their Recurring Orders.
Migrate your Customers from other Platforms.
Give your Customers a discount when they subscribe.
Connect with other Shopify Integrations like Klaviyo, Google Analytics, Bundler, and Multilanguage.
Pricing
Seal Subscriptions start free (for 150 Subscriptions), and can be upgraded to Rising Star ($7.50/month), Legend ($20/month), and Leader ($50/month) Plan which can handle up to 51,000 Subscriptions.
Link to Shopify Integration
Conclusion
With quick and easy ways to set up your own Shopify Online Store, it's no wonder that Shopify is the world's Top Rated E-commerce Platform. Shopify is an excellent and powerful Platform for Small and Medium-Sized Businesses. Shopify Integrations using the Shopify Apps Store are easy to set up and use in your Business WorkFlows.
But when it comes to tracking and analyzing Customer's Information especially when your Customer Base becomes large, it becomes a daunting task. Creating Personalised Promotion Campaigns, or Product Pushes without any clue of where to begin can prove disadvantageous to your Business. This is where Hevo saves your efforts and simplifies the process.
Hevo lets you migrate your Shopify Data from your Shopify Admin to any Data Warehouse of your choice like Amazon Redshift, Snowflake, Google BigQuery, or Firebolt within minutes with just a few clicks.
Learn how to load data from Shopify to any warehouse
Hevo Data with its strong integration with 150+ Sources & BI tools such as Shopify (Free Source Connector with Hevo) allows you to not only export data from Sources & load data in the Destinations, but also transform & enrich your data, & make it analysis-ready so that you can focus only on your key business needs and perform insightful analysis using BI tools.
Visit our Website to Explore Hevo
Want to take Hevo for a spin? Sign Up here for a 14-day free trial and experience the feature-rich Hevo suite first hand.
Share your opinions on Shopify Integrations and the ones you use for your Online Store with us in the comments below. We'd be interested in hearing your thoughts and ideas.
The Easiest & the Fastest ETL on the Cloud