6 Best Google Analytics Tools for 2021
The online presence of your brand and website has become a necessity for the survival of any business. Digital Marketing opens up the path to reach people over various platforms and attract them to your website. Google Analytics Tools provides a complete package of Advanced Statistical-based tools to ensure a higher return on investment on your website.
To understand this suite of tools, it is essential to know the performance of your online business and what kind of strategies work. To run a successful online business, one should have accurate plans to deploy resources effectively. Google Analytics Tools makes your Marketing management more permissive and efficient.
Data is all that is required to work for your business and understand its performance. You should know the statistics about your targeted audiences, like which regions provide you better Conversions, Visitor Demographics, etc. Google Analytics Tools delivers all these beneficial insights in a single dashboard so that you can visualize, strategize and gain valuable insights from your customer.
This article will provide you a comprehensive guide on the best Google Analytics Tools that are available in the market today. It also will give you a brief introduction to Google Analytics and its features.
Table of Contents
Introduction to Google Analytics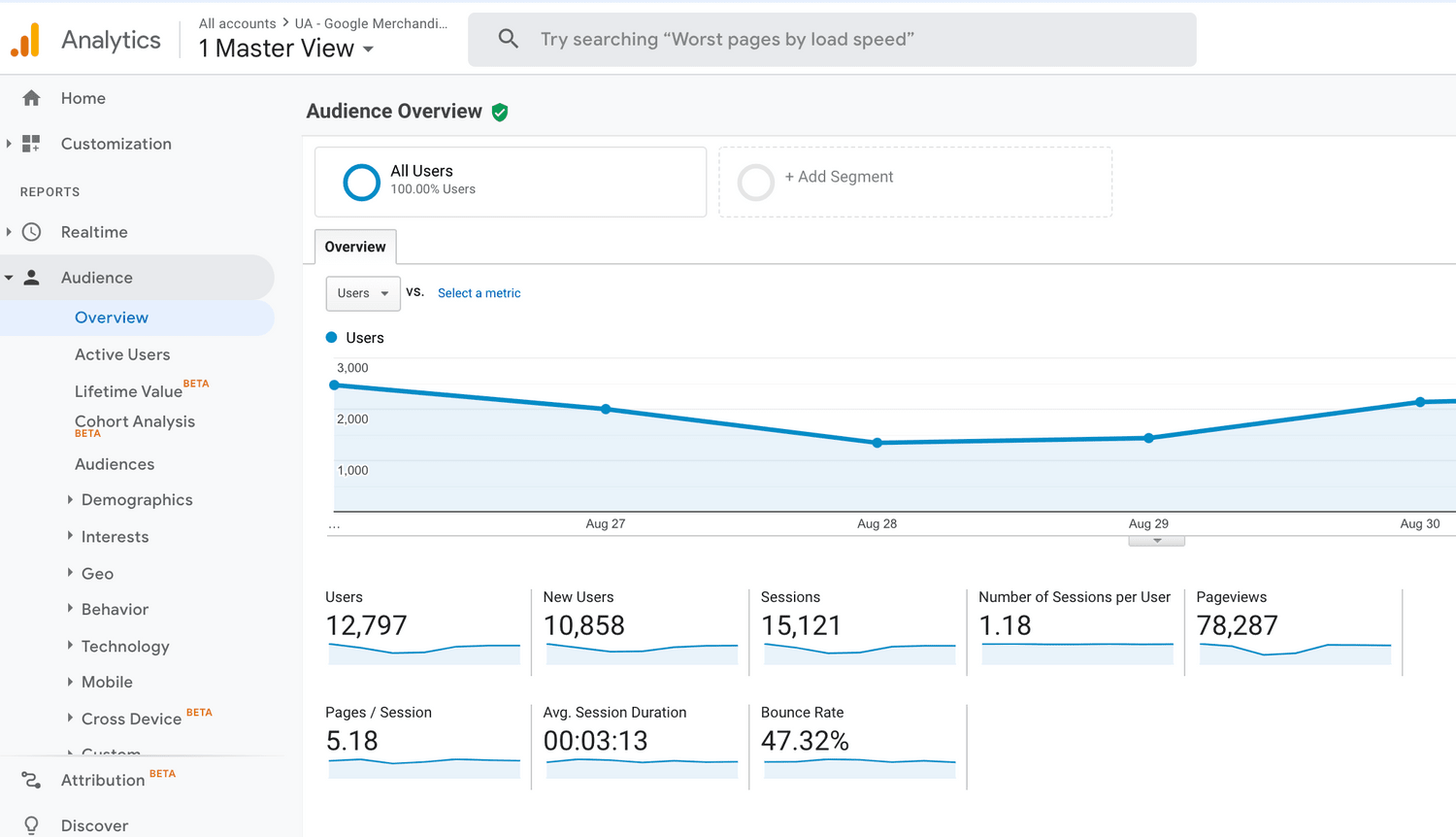 Google Analytics is a free, Web Analytics Service tool that provides a framework of Analytical tools for Web Traffic and Marketing. Google Analytics is now a subset of the Google Marketing Platform. As the number of digital platforms is increasing, Google Analytics has launched support for mobile applications. It helps websites optimize the marketplace, audience and generate multi-fold revenue growth. The tools and features offered by Google Analytics Tools give the power to analyze data for your website or business.
Google Analytics Tools integrates with other Google products and all forms of digital media sources such as Ads, E-Mails to keep track of real-time data and generate valuable insights. It allows websites to interpret visitor's intent and optimize the website's performance as well.
Google Analytics operates via JavaScript files embedded in your website code to track the performance of all your Marketing Campaigns that run on various platforms. Google Analytics Tools analyzes the behavior of visitors whenever they click any of the recorded marketing campaigns and visits your website.
Key Features of Google Analytics
Google Analytics Tools houses a wide range of features that make it a popular choice among other popular tools. Some of those features include:
Data Analysis and Visualization – Google Analytics provides many options to access, visualize and organize data to fit your business needs.
Data Collection and Management – It helps to manage data imports and access controls to several users. This feature also provides Collection APIs support.
Data Activation – Analytics delivers the power to make smarter marketing decisions by channeling your data through various modeling techniques.
Integrations – Google Analytics seamlessly integrates with other Google products and partner products to save your time.
Reporting – It allows you effortlessly to visualize the performance of your marketing, transform it into reports and share it with other members of your organization.
To learn more about Google Analytics, click here.
Simplify Data Analysis Using Hevo No-code Data Pipeline
Hevo Data is a No-code Data Pipeline that offers a fully managed solution to set up data integration from 100+ data sources (including 30+ free data sources) like Google Analytics to numerous Business Intelligence tools, Data Warehouses, or a destination of choice. It will automate your data flow in minutes without writing any line of code. Its fault-tolerant architecture makes sure that your data is secure and consistent. Hevo provides you with a truly efficient and fully automated solution to manage data in real-time and always have analysis-ready data.
Let's look at Some Salient Features of Hevo:
Secure: Hevo has a fault-tolerant architecture that ensures that the data is handled in a secure, consistent manner with zero data loss.
Schema Management: Hevo takes away the tedious task of schema management & automatically detects schema of incoming data and maps it to the destination schema.
Minimal Learning: Hevo, with its simple and interactive UI, is extremely simple for new customers to work on and perform operations.
Hevo Is Built To Scale: As the number of sources and the volume of your data grows, Hevo scales horizontally, handling millions of records per minute with very little latency.
Incremental Data Load: Hevo allows the transfer of data that has been modified in real-time. This ensures efficient utilization of bandwidth on both ends.
Live Support: The Hevo team is available round the clock to extend exceptional support to its customers through chat, email, and support calls.
Live Monitoring: Hevo allows you to monitor the data flow and check where your data is at a particular point in time.
Explore more about Hevo by signing up for the 14-day trial today!
Best Google Analytics Tools
Now that you have a basic understanding of Google Analytics and its features, this section talks about the best Google Analytics Tools available in the market today.
Some of the best tools include:
1) Data Import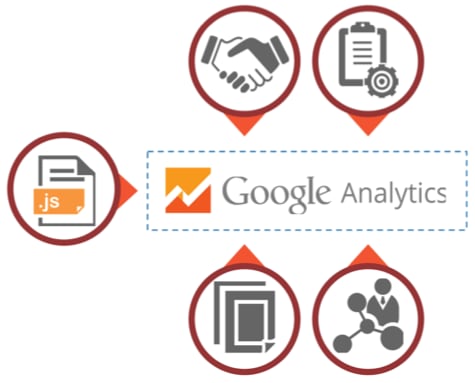 Your business might be using various data sources to run all your daily tasks smoothly. One such tool that can help you achieve this is Data Import. Data Import gives a unified view of all your data. It allows you to import data from different sources into one place and also analyzes it for you. The data from Ad campaigns and Customer Relationship Management can be combined with the data in Google Analytics Tools that can provide you with complex insights that could benefit your business.
Data Import lets you organize your data in different silos so that data from one source doesn't affect the other. Moreover, it allows you to join data from your offline business sources with data gathered in Google Analytics Tools to provide a comprehensive view of your business.
Listed below are the 3 main types of Data Imports:
1) Hit-Data Import
A Hit-data is a request to the webserver for a file. A single webpage can contain multiple files. Hit-Data Import allows sending all Hit-Data directly to the Google Analytics account without managing the same process through APIs, tracking code, or Measurement Protocols.
If you have an E-Commerce site, you can view your Refund Data using Hit-Data Import by connecting it with Google Analytics Tools. The Hit-Data Import will reflect on the dashboard after it reverses the transactions of Full refund or Partial refund.
2) Extended Data Import
Extended Data Import works on already gathered data that is processed or being processed for selected reporting views. Extended Data Import is the transformation of already collected data into custom dimensions or metrics. This tool is helpful to analyze custom metrics to get to know more about customers and generate valuable insights from their data.
Data can exist in different types, and each data type has a different role to play when combined with other data. Google Analytics Tools subcategorized data types to automate the process efficiently.
You can use Extended Data Import to upload various data types such as:
User Data – Your data Should have user information tagged with unique IDs and data like loyalty rate, churn rate, lifetime customer value, purchase timestamp. This User Data is helpful to enhance your segmentation and Re-market Audience.
Campaign Data – You can use this data type to import your non-Google Ad Campaigns-related information such as source to custom dimensions in Google Analytics Tools.
Geographical Data – You can create custom geographical regions in dimensions to analyze data according to business needs and optimize the marketplace.
Content Data – This allows you to group data with imported content metadata such as the category of article, author, date to get a deeper view of site performance.
Product Data – You can import product metadata such as size, dimensions, and other product-related information.
Custom Data – You can make custom imports and join to data that best fits your business.
3) Summary Data Import
It lets you upload the Summary Data of various metrics that provide an overview based on selected reporting views. It allows you to update or add information when it comes into batches. Summary Data Import can then be combined with other existing Summary Data in Google Analytics Tools to evaluate other metrics such as Net Revenue, Return on Ad Spend, etc.
For more information on Data Import, click here.
2) Reporting Tools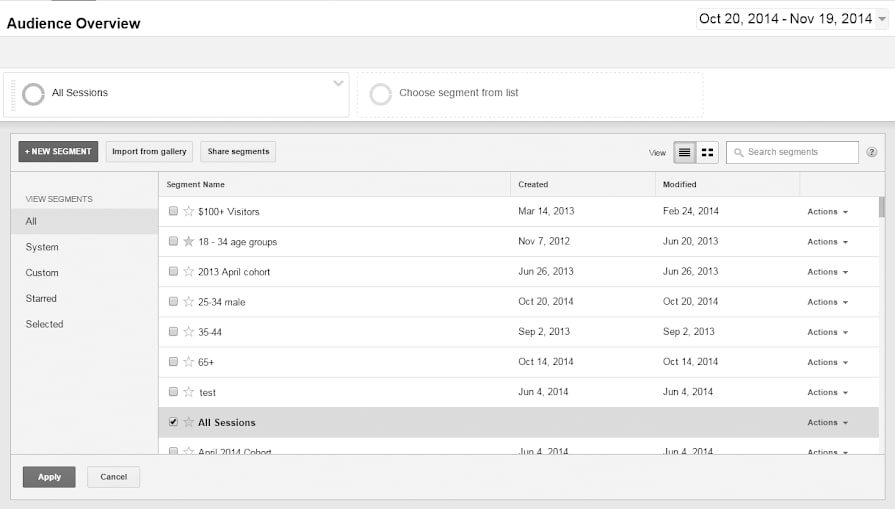 Reporting Tools are always considered the best way to understand data. Google Analytics Tools has many Reporting Tools that provide you a better understanding of the performance of your business. It makes it easier for you to know how your customers interact with your website or applications. These tools help visualize your data into charts and tables.
Everyone doesn't understand data in the form of metrics and dimensions or raw data. An organization needs reports regularly to track the performance of your business efficiently or gain insights based on your customer's requirements. This is where Google Analytics Tools show its magic with its Reporting Tools.
Reporting tools filter, slice, and drill down data to present it in a graphical form so that a non-technical member of an organization can understand and make decisions. Google Analytics Tools designed Reporting Tools to provide real-time reports to the business.
To learn more about Reporting Tools, click here.
3) URL Builder
A single website runs multiple Ad Campaigns, and there has to be a way to keep track of these sources in Google Analytics when anyone visits your website through these Ads. Google Analytics URL (Universal Resource Locator) Builder allows you to add parameters to a URL to track the data from Ad Campaigns. Google Analytics Tools allow you to track the progress of these Marketing Campaigns through these URLs.
The custom variables added to the URLs of your Marketing Campaigns help you evaluate the performance of each Marketing Campaign. For example, You have many Ad Campaigns running over various platforms, when someone clicks on Ad will be redirected to your website. Here the custom variable added by URL Builder will capture data on the source that brought the traffic.
A sample URL with variables added is shown below.

You can use the Campaign URL Builder Tool here.
4) Diagnostics and Troubleshooting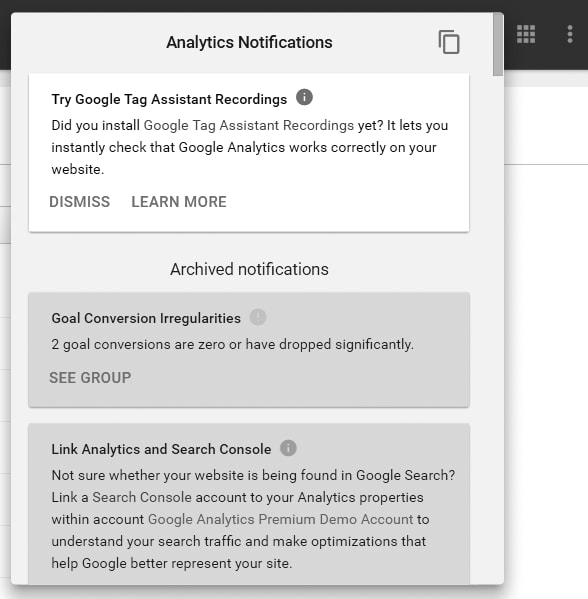 Your website might have multiple pages, and Google Analytics Tools track every page. If there is an error with the tracking code attached to a page, it will capture bad data or no data. Diagnostics and Troubleshooting keep track of the implementation of tracking code on each page. It notifies you whenever any anomaly detected or tracking code stops working for any page.
Diagnostics Messages also gives you suggestions on how to maintain your Analytics to ensure optimal performance. It activates when the tracking code is not available on the page or the code is not properly configured if it stops getting data from any page.
Tag Assistant Recordings is another useful segment of Google Analytics Tools that allows you to record a user journey across the web. It helps you to validate the design and errors of your site. The recorded user data lets you follow the same path that the user took from keyword search on Google to your site and analyze your customer's behavior patterns. If users bounce back from your site or add products in their cart but didn't check out, it signals bad design issues.
Google Tag Assistant is a chrome extension that allows you to record a series of events, tags, and sites you visit.
To know more about Tag Assistant click here.
5) Explorations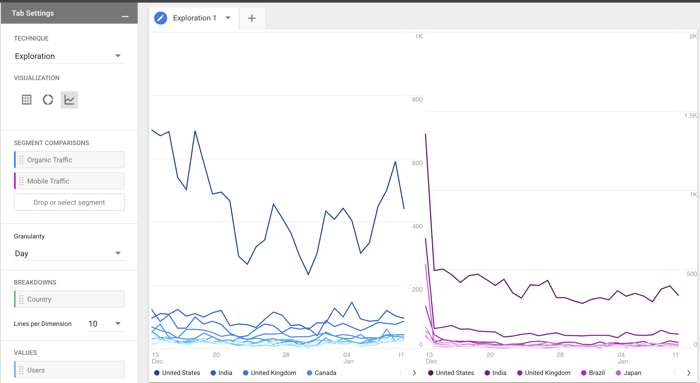 It is a set of tools that delivers Audience Discovery and Comparison tools. Explorations use advanced techniques to provide deeper insights that can't be possible by standard Reporting Tools. It's an easy-to-use tool that allows the drag and drop feature of dimensions and metrics to Canvas and creates Segments to drill down deeper into data.
The Explorations is a non-coding tool that can sort, refactor into data, export your analysis to other users of the same property, and create the audience. Usually, Reporting Tools provide your information on business metrics and help monitor them. Explorations give you the power to use Analytical techniques on data to answer complex questions.
Explorations consist of 3 sections:
1) Canvas
Canvas is like a board similar to other different platforms where you can perform tasks. The Explorations Tool provides Canvas with multiple tabs that let you use many techniques such as Free-form Exploration, Cohort Exploration, Funnel Exploration, Segment Overlap, etc.
2) Variables
This panel gives you access to various metrics, dimensions, and segments of data. Variables help to select different listed options to get insights such as time frame. You can select multiple Variables to analyze data according to the needs.
3) Tab Settings
Tab Settings allows you to configure the currently opened tab in Canvas, where you can select various techniques, variables, items, and deeper techniques-related options.
For more information on Explorations, click here.
6) Analytics Intelligence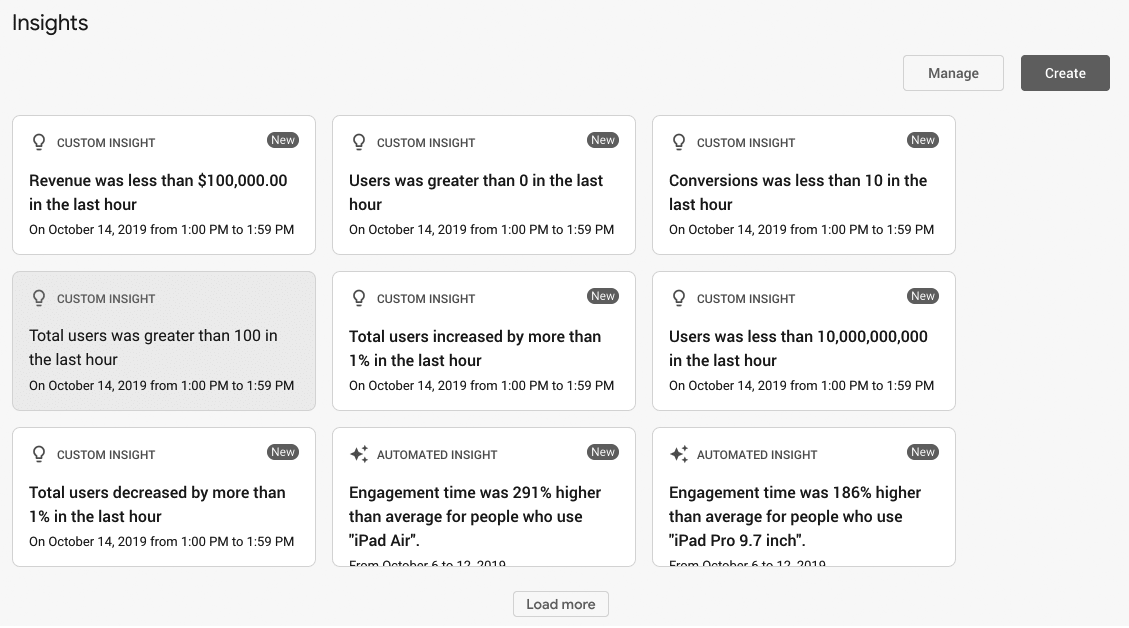 It is a set of features that Google Analytics Tools uses to provide advanced modeling techniques to give you deeper insights and a better understanding of data. You might have some questions or metrics to evaluate using various Google Analytical Tools. Analytical Intelligence runs different modeling techniques over data. All you have to do is ask a question. Analytical Intelligence supports mainly 4 functionalities, which are listed below:
1) Search
This feature is accessible by the search bar on top of Google Analytics Tools. It allows you to get instant answers. Ask questions regarding insights, IDs, unblended analysis, reports, admin, etc. For example, you can ask questions like which region has the highest conversion rate? and you will get a ranked list of the regions sorted by conversion rate.
2) Automated Insights
This tool detects unusual behavior in data or significant changes in data and automatically notifies you on the Insights dashboard. Whenever it signals an anomaly in incoming data, it triggers a notification. For example, a significant decrease in sales will automatically notify you.
3) Custom Insights
It is similar to Automated Insights, but it notifies you of custom conditions created by the user. When a specified condition meets, it triggers a notification in the Insights dashboard.
4) Predictive Capabilities
Predictive Capabilities uses machine learning models to analyze your data and predict upcoming outcomes the end users most would probably take. It helps in predicting the trend for selected metrics.
For more information on Analytics Intelligence, click here.
Conclusion
This article gave you a comprehensive guide on the best Google Analytics Tools available in the market today. These tools are the core foundation of how Google Analytics Tools integrates and manages activities to provide you better ROI on Business Marketing. Google Analytics Tools is a time saver and cost-effective solution for businesses. It can easily integrate with other Google products to provide better functionality to your website.
However, manually uploading data like Hit-Data reports is a time-consuming task. Data flow from sources to Google Analytics, and vice versa needs automation. Hevo Data is a No-code Data Pipeline solution to ensure reliable and secure data transfer from a source to the desired Data Warehouse. It provides the fault-tolerant architecture to flow data securely and consistently.
Give Hevo a try by signing up for the 14-day free trial today!
Share your experience of understanding Google Analytics Tools in the comments below!
No Code Data Pipeline for your Data Warehouse